Day Tripping to Idyllwild While In The San Jacinto Valley
Day tripping to Idyllwild while in the San Jacinto Valley is a great way to spend a day. If you enjoy a scenic drive, than a road trip to Idyllwild is one you will love! The drive from Hemet to Idyllwild is scenic with stunning mountain views.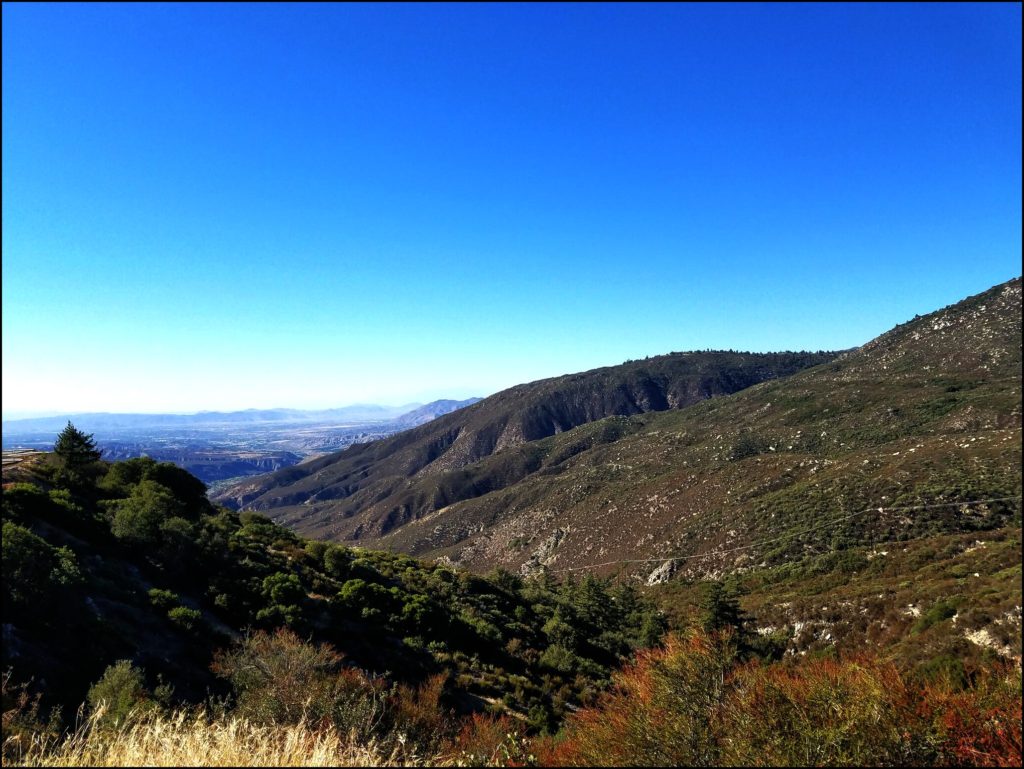 Plan to stop for photos on the way to and from Idyllwild, as there are several pull overs that offer amazing photo opportunities. As with any mountain drive, the view changes when you travel in the opposite direction.
A stop at Higher Grounds Coffee Shop is where you can get your coffee fix. I'm not a coffee drinker, but the friendly staff here had no problems preparing a drink for me. How's this for a vanilla chocolate mix with cream?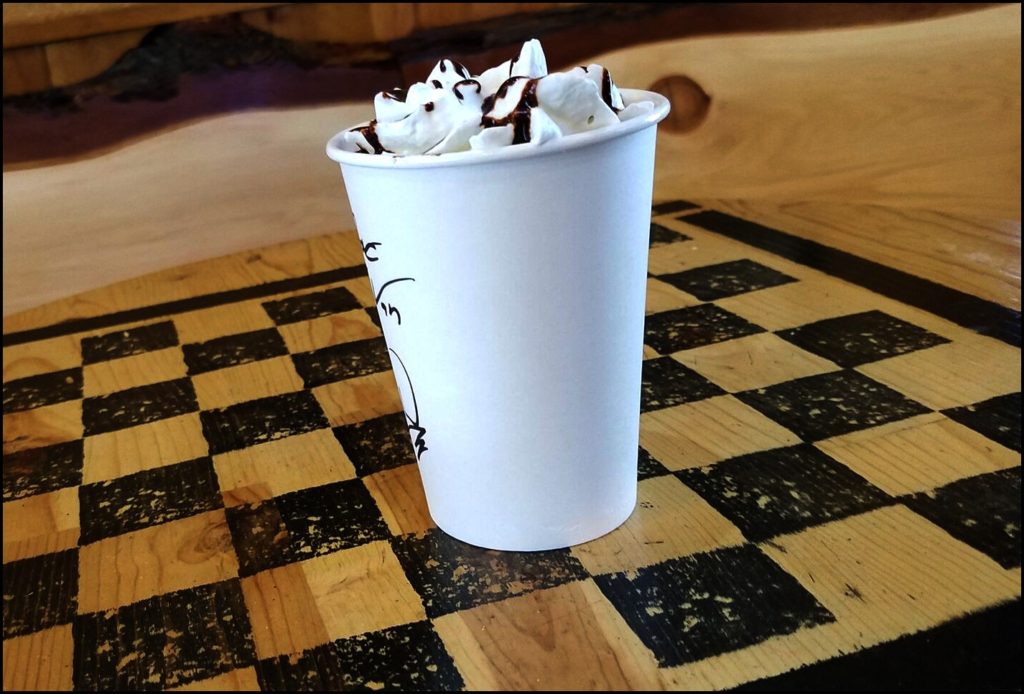 Higher Grounds Coffee Shop prides themselves on the fact that they offer organic and 100% fair trade coffee. The atmosphere, staff and drinks, are as good as they claim to be.
If you are fortunate, you will meet Mayor Max while in Idyllwild.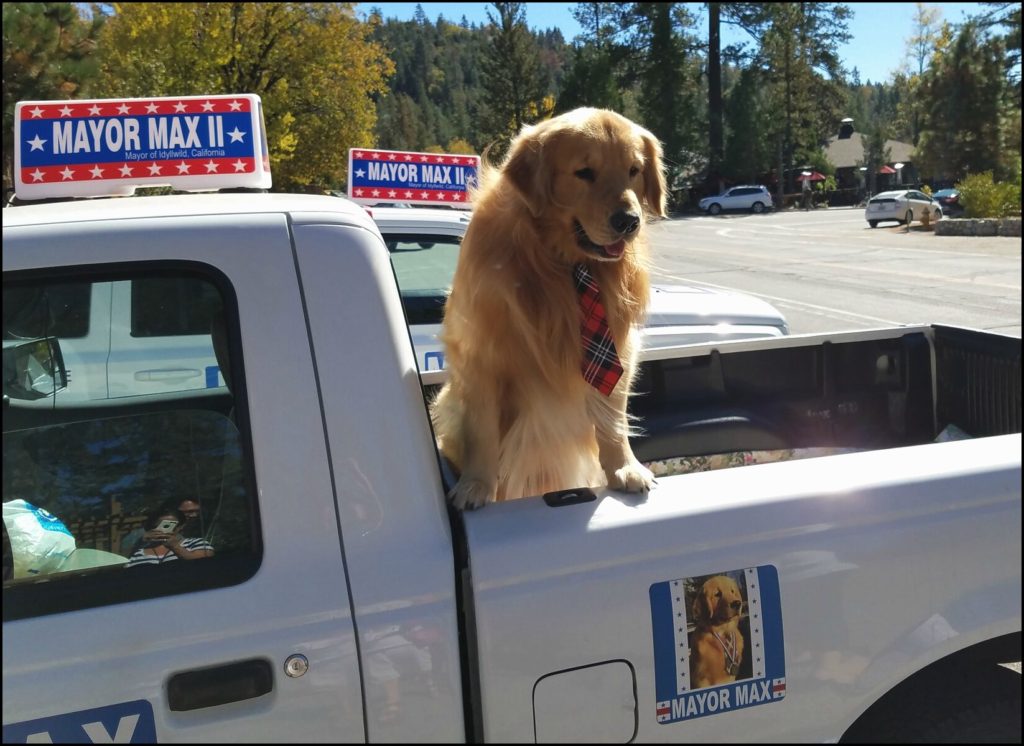 There are several rustic, unique dining experiences in Idyllwild. A quick search on Trip Advisor landed myself and the people I was traveling with at Gastrognome. Here we found tasty food, fantastic service and outdoor dining with a rustic mountain feel. Anytime I can dine with a view like this, I've got a smile on my face.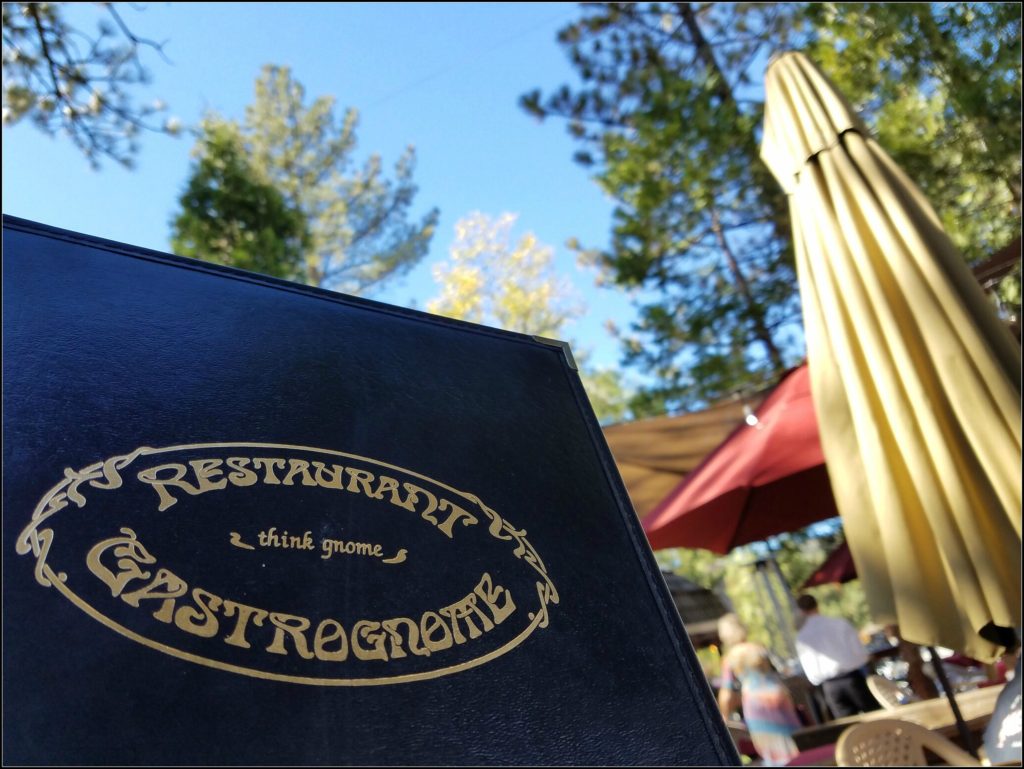 The Idyllwild Area Historical Society Museum is free to visitors and offers insight into the history of Idyllwild. Here is you will see the things that mountain life is made of. From rock climbing to early kitchen equipment, the history of Idyllwild can be experienced here. Not to be missed is this beautiful bench that sits on the porch of the museum.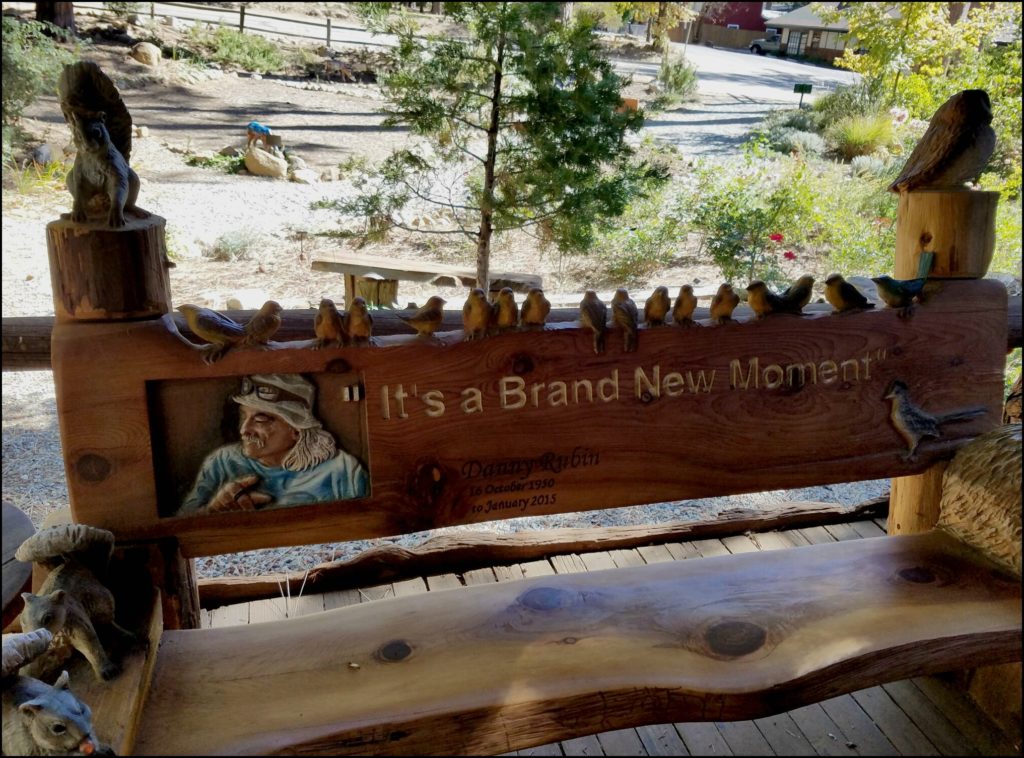 And of course a day in a cute mountain town like Idyllwild would not be complete without a little bit of shopping.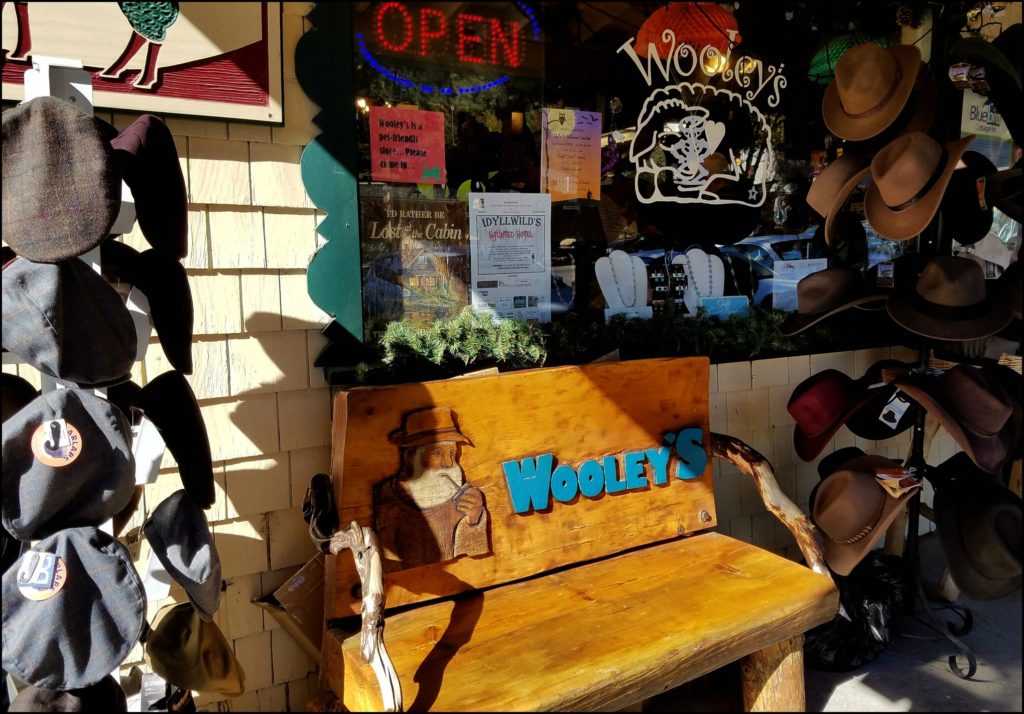 The shops on the main drag in Idyllwild could have entertained me for the whole day. From hats to jewelry to ice cream, Idyllwild had a lot of what I love to experience while spending a day in a cute mountain town.
Day tripping in Idyllwild was an adventure and it was a fun day! The drive itself was approximately 45 minutes from Hemet and as I said it was a winding road. If you are prone to motion sickness, address that issue before you leave Hemet. I am looking forward to a return visit to Idyllwild, as I want to sample more candy, ice cream and eat breakfast at The Red Kettle.
Have you taken a day trip to Idyllwild while in the San Jacinto Valley? If so, I'd love to hear about your experience. In your opinion, what do I need to do while in the area on my next visit?
Stay Connected:
Facebook: Higher Grounds Coffee Shop
Website: Higher Grounds Coffee Shop
Facebook: Visit San Jacinto Valley
Twitter: VisitSJV
Website: Visit San Jacinto Valley
*Thank you San Jacinto Valley for hosting me during my stay.
The following two tabs change content below.
SaraB
Sara is a travel enthusiast that resides in North Iowa. You can find her traveling where the plane, train, ship, or car will go. Are you looking to take a road trip? Sara has solutions for you!