Highlights of the Nelson-Atkins Museum of Art in Kansas City
The Nelson-Atkins Museum of Art in Kansas City offers something for everyone. One of the highlights of this museum is the fact that admission is free. Special exhibitions are available for a fee and I might add, they were very, very good! There is simply no excuse for not exploring this beautiful museum while in the Kansas City area. One thing I learned a few years ago was that art was in the eye of the beholder. This wall took my mind back to those thoughts.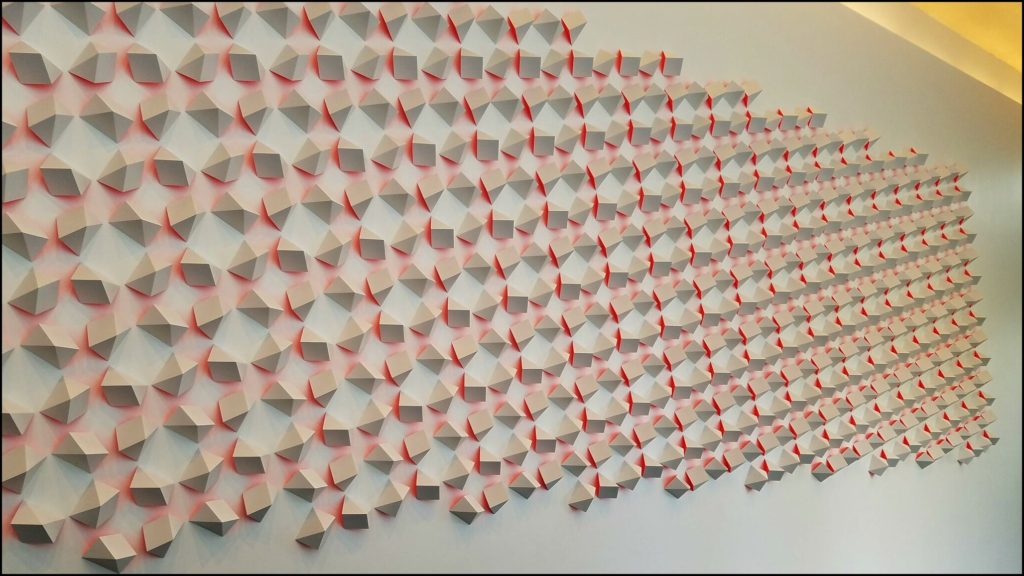 One of the things I noticed as I walked towards the museum, after finding street parking nearby, was the fact that the grounds set the tone. From the large sculptures around to the colors of fall, my artistic juices were flowing.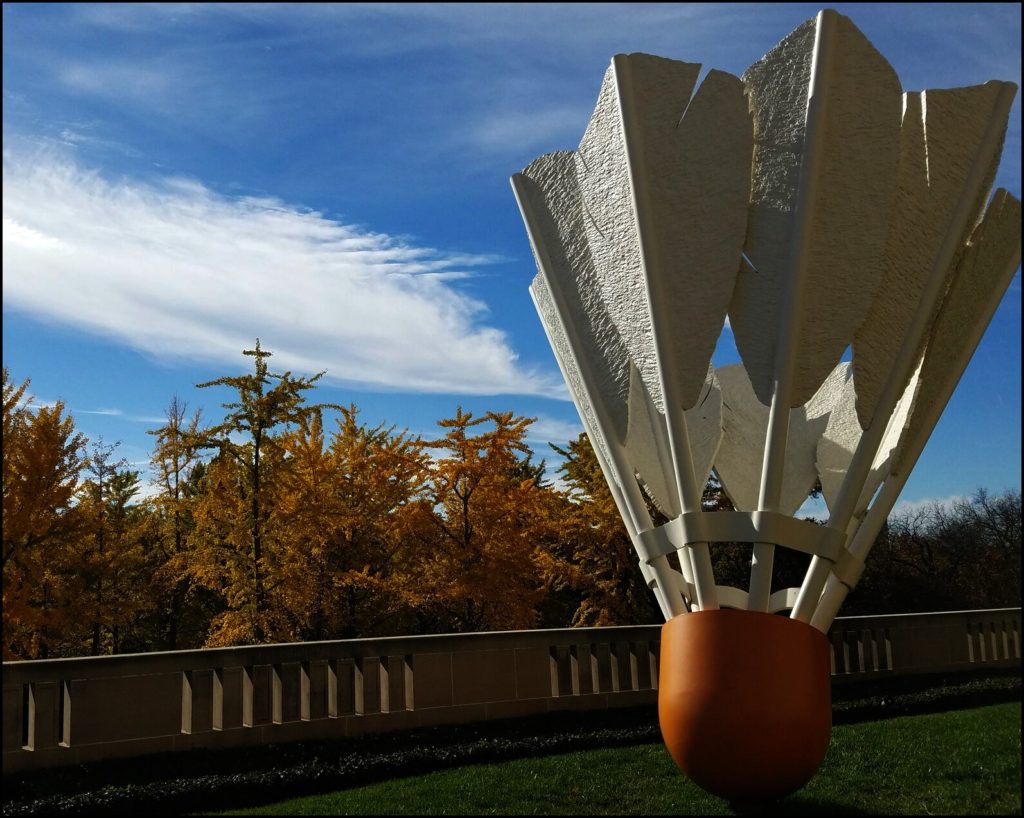 The Nelson-Atkins Museum of Art offers collections featuring African, American, Chinese, Ancient, Modern Art, Japanese, and other collections featuring stunning works of art.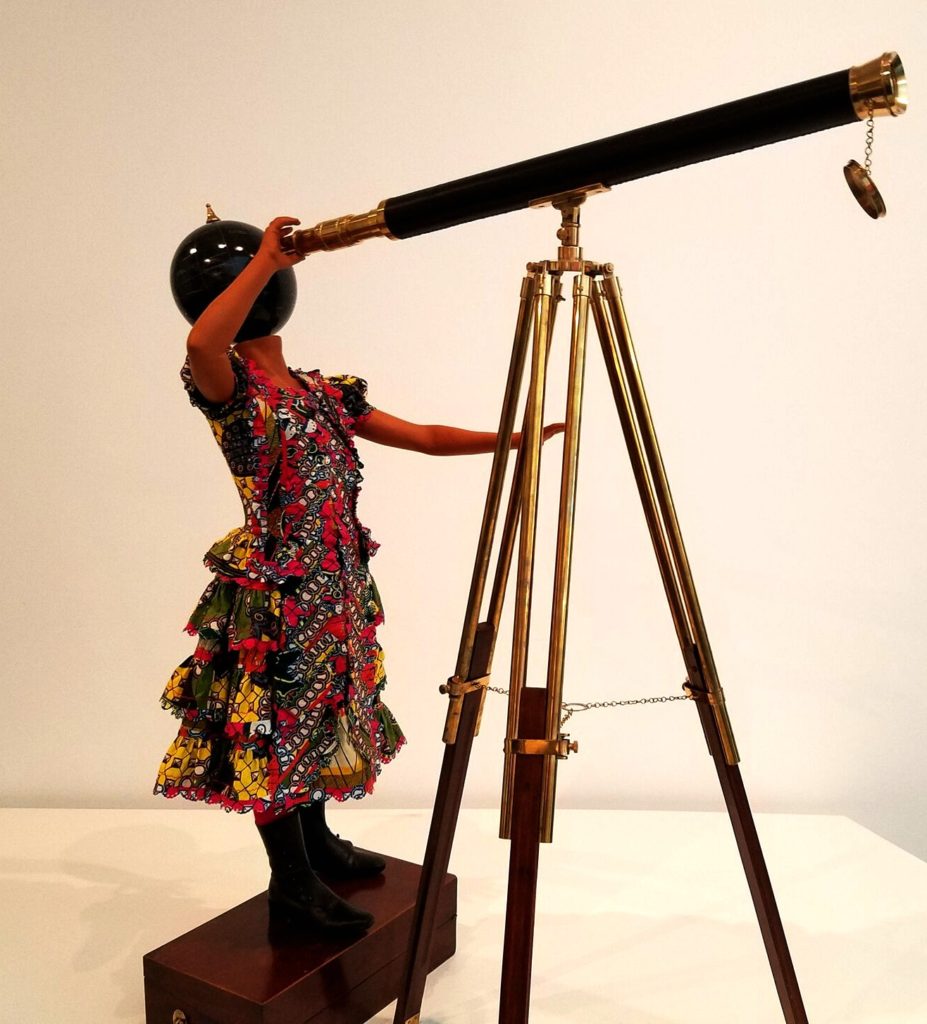 If you have one day to visit this museum, make sure you are ready for the weather conditions. The art that is located outdoors is just as beautiful as the art indoors. If there are some rain drops in the air, bring an umbrella, as you will want to take a stroll outdoors.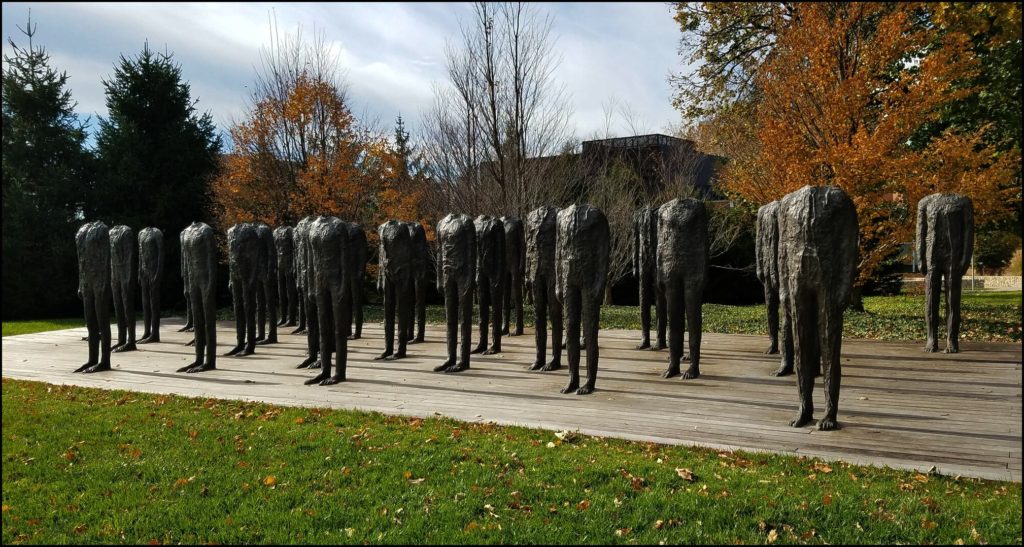 I was fortunate to have the opportunity to visit two exhibitions on my visit. The first exhibition is located in Gallery L13. The admission Fee is as follows: $12/adult, $10/seniors over 55, $6/students with ID. Multitude, Solitude: The Photographs of David Heath, runs now through March 19, 2017 is a thought provoking exhibit and worth a stroll.
Included in your admission to the exhibition in Gallery 13 is the Janet Cardiff: Forty-Part Motet. Located in Gallery 14, it also runs through March 19, 2017. I will say that I was taken back by this exhibition. There are 40 speakers and spectators can sit on a bench in the middle or walk around and place your ear next to the speaker. I would highly recommend listening close to each speaker, the sounds are amazing. An important note: In this exhibit, there is no talking, no cell phones and no video. Here is an exhibit that I was forced to indulge and I'm glad I did. This was a one of a kind experience and I would encourage you to check it out while it's in the Nelson-Atkins Museum of Art.
The Nelson-Atkins Museum of Art in Kansas City is home to some of the most amazing art work that I have ever seen. It's always fun to find a treasure like this in the midwest. I had no idea that Kansas City was home to art of this caliber, I was truly in awe.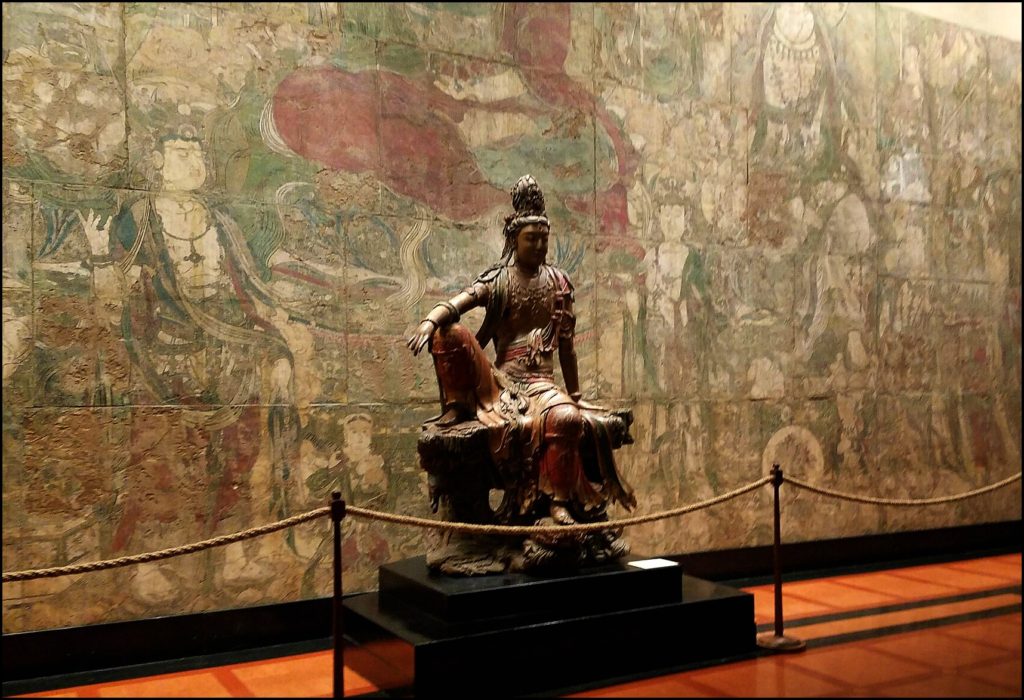 Have you explored any art museums while in the Kansas City area? If so, I'd love to hear about your experience. There are more in the area and it appears that I need to plan a return visit to explore more.
*Thank you to Visit KC and the Nelson-Atkins Museum of Art for hosting me.
Follow:
Nelson-Atkins Museum of Art on Facebook, Twitter, Instagram, and Pinterest
Nelson-Atkins Museum of Art Website
Visit KC on Facebook, Twitter, Pinterest, and Instagram
Visit Kansas City Website
The following two tabs change content below.
SaraB
Sara is a travel enthusiast that resides in North Iowa. You can find her traveling where the plane, train, ship, or car will go. Are you looking to take a road trip? Sara has solutions for you!