Dubuque, Iowa Is Home To The National Mississippi River Museum & Aquarium
Dubuque, Iowa, is home to the National Mississippi River Museum & Aquarium. Here is where families of all ages will experience the history and beauty that the Mississippi River has to offer. On a recent visit, I was pleasantly surprised by the large number of hands on experiences and the abundance of displays to experience life on the Mighty Mississippi.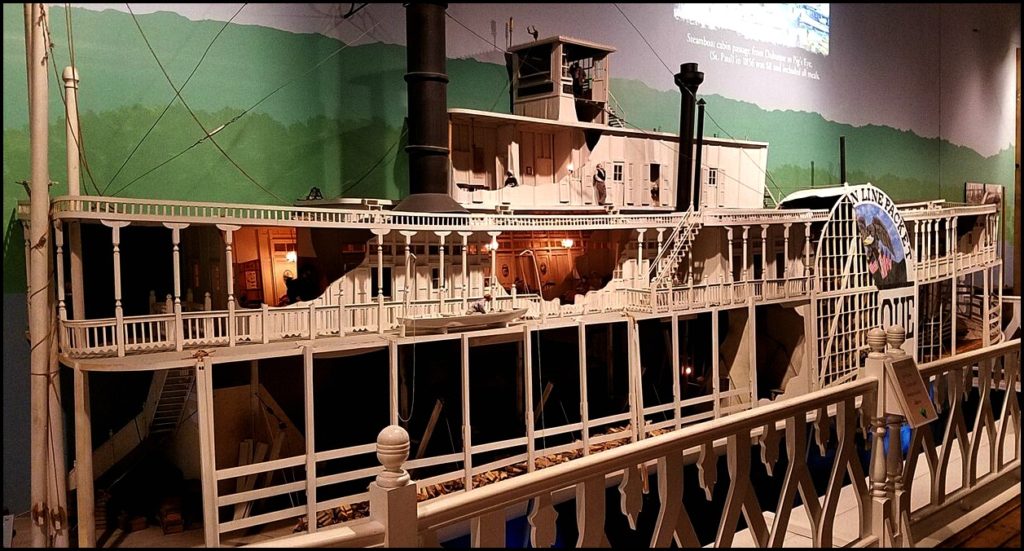 This museum does offer 2 4-D films throughout and are available as add on purchases to your museum tickets. In all honesty, you can experience a lot without taking in either of these films. On my recent visit, I did not. I have no doubt that they are top notch and if your schedule allows, invest in some time and a few bucks to take in the experience. There were several shorter video clips playing throughout the museum and I found them all quite informative. I was especially intrigued on how men work and live on the barges that currently float down the Mississippi River.
I was also pleasantly surprised by the size of this museum. It's spread out nicely, in two separate buildings, featuring some fantastic outdoor displays. I will admit it, I have driven by this museum a time or two and have never taken the time to stop. I'm glad I had some time to take it all in, on this visit to Dubuque. Tip: Dress for the weather and wear closed toe shoes. There is some climbing on the outdoor displays, and you don't want to stumble wearing open toe shoes.
The newest display within the museum is the three new aquariums that celebrate the life of the Mississippi River's Delta. The 2000+ gallon stingray pool is quickly becoming a popular attraction.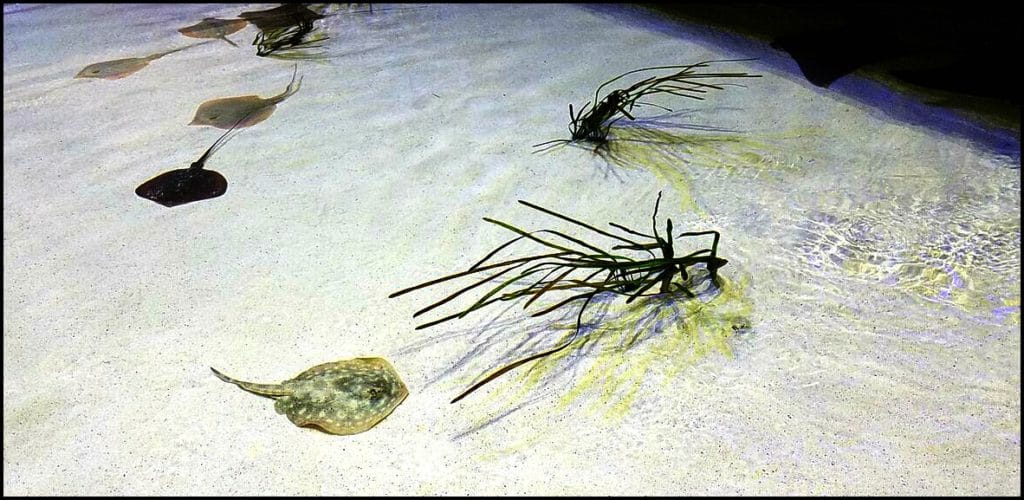 With several large aquariums, you will more than likely find a fish or two that you fall in love with. I stood in this spot for more than 15 minutes watching this particular tank. The fish were beautiful and the "walking shells" were very interesting to watch.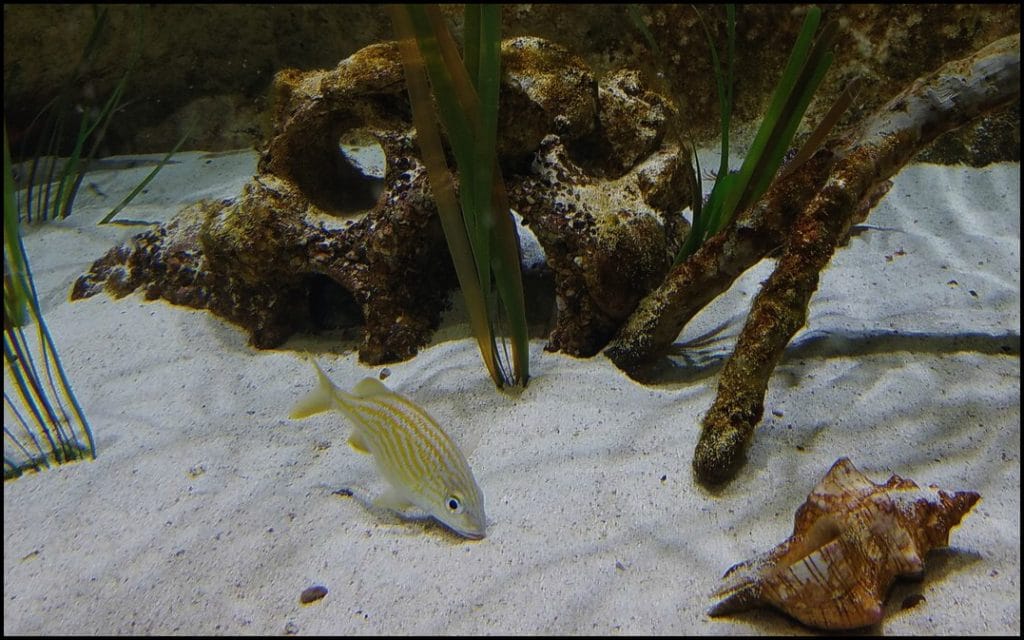 In my opinion, a museum would not be complete without a dedicated kids play area. The National Mississippi River Museum & Aquarium offered one of the best hands on areas for kids that I have stumbled on, in quite some time.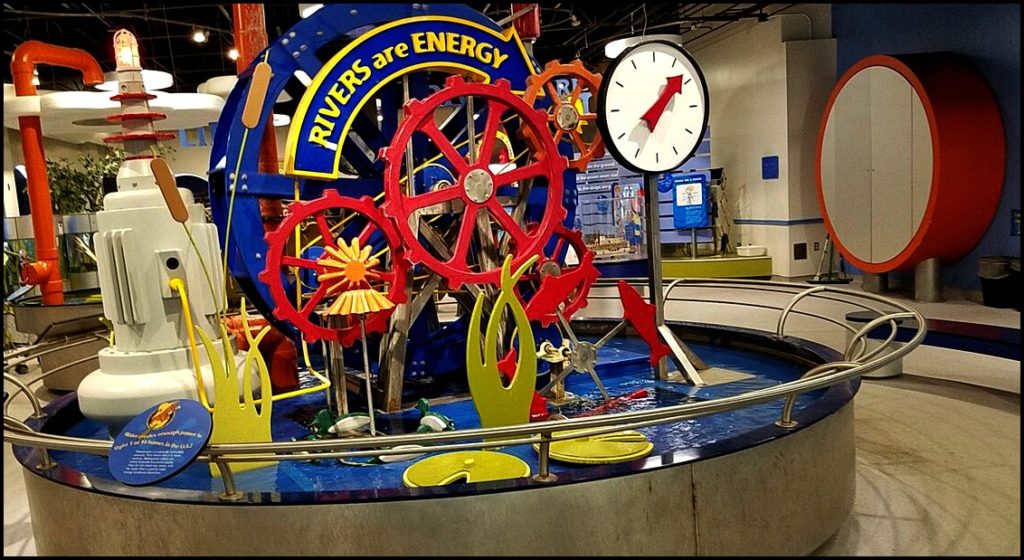 There were even kids rain coats hanging nearby. Kids can put them on and parents don't need to worry about their clothes getting soaked.
Plan a minimum of three hours to visit. This museum is hands on, yet eye opening to the challenges that the Mississippi River offers, every single day. On a warm, summer day, I would advise bringing a picnic lunch and dining on the riverfront, which is located nearby.
Dubuque, Iowa is a river town that you will fall in love with. Not only will this museum change how you view the Mississippi River, it will also change how you think about living along a river. The views from the hill tops are literally over the top and the farm to table restaurants will greet you with a plate full of color. If you need lodging while visiting Dubuque? I'd recommend Hotel Julien, as it's a luxurious experience in itself.
*Thank you to Travel Dubuque and the National Mississippi River Museum & Aquarium for hosting me.
The following two tabs change content below.
SaraB
Sara is a travel enthusiast that resides in North Iowa. You can find her traveling where the plane, train, ship, or car will go. Are you looking to take a road trip? Sara has solutions for you!