Horseback Riding In Hamilton County Indiana
Trail rides, horses and more is what you will find in Hamilton County Indiana. As you know,I love to go horseback riding and the trails in Hamilton County did not disappoint. K-Trails Equestrian Adventures recently hosted me on a horseback ride that was over the tops.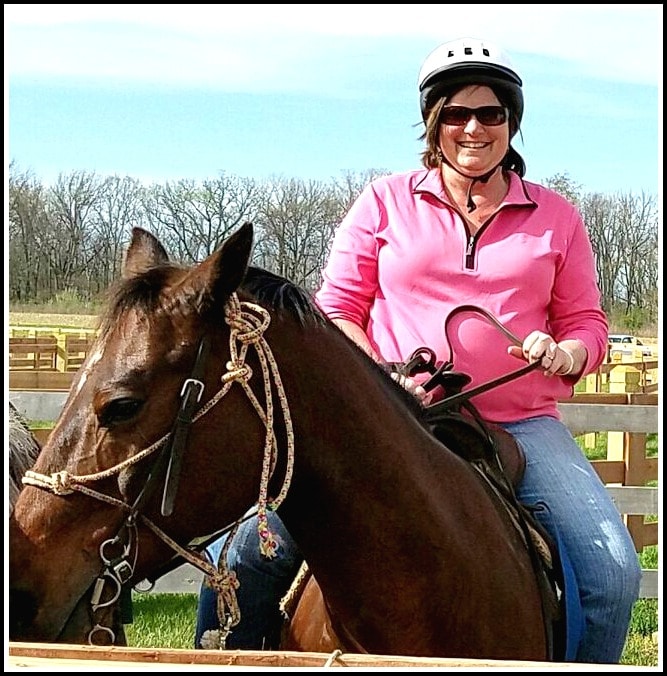 I have not spent a lot of time in Indiana and was a little leary about what this particular trail ride would be like. I was pleasantly surprised, as to the awesome nature experience that I was introduced to in Hamilton County.
Our trail guide gave us a safety lesson and even included information on keeping the trails clean. K-Trails Equestrian Adventures offers family trail rides, guided rides, sunset rides, pony rides and more. The family trail ride is a 90-minute experience, including instruction, outfitting and the trail ride. Longer rides and private family experiences are available at an additional expense. The age requirement for all trail rides is 7 and older. Parent / Grandparent assisted pony rides are available for children younger than 7 years old.
The trail is shared with bicyclists and people out walking and/or running. On the trail ride I was on, we had no issues whatsoever; in regards to sharing the trail. As with any trail ride, most of the horses know exactly where to walk, who to follow and where they go. I was over the moon thrilled, as he trees were just beginning to pop in color on the day I rode the trails.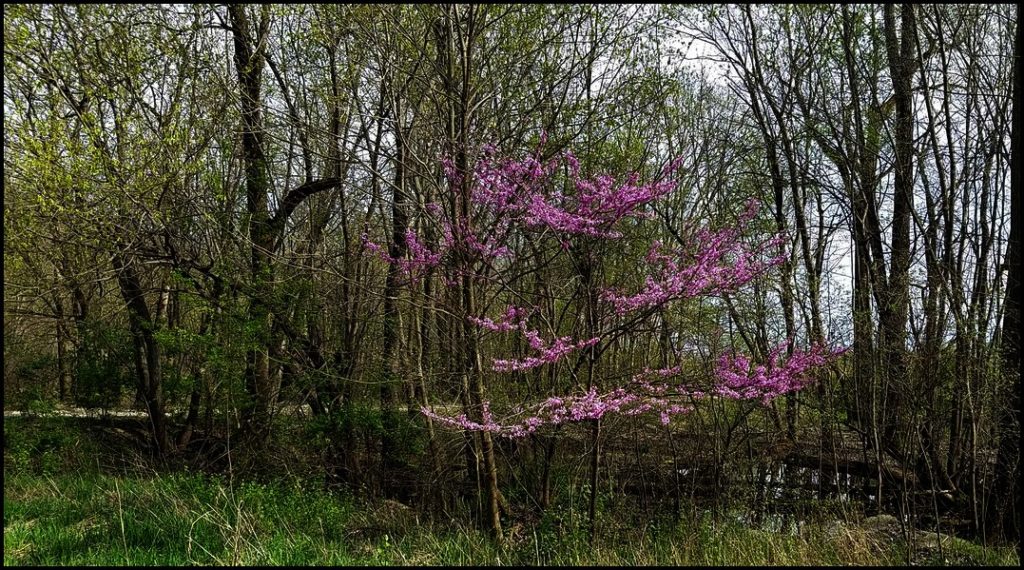 One can only imagine how beautiful this trail ride is in the thick of fall foliage. I have no doubt that fall brings extraordinary color to this area.
It's important to note that this particular trail riding business, only offers guided tours. The staff was extremely helpful and friendly, which made the experience even sweeter. Horseback riding is an activity that families can enjoy while visiting Hamilton County Indiana. Don't you agree that this horse is the sweetest looking thing ever? He's so sweet that I have honestly forgotten his name!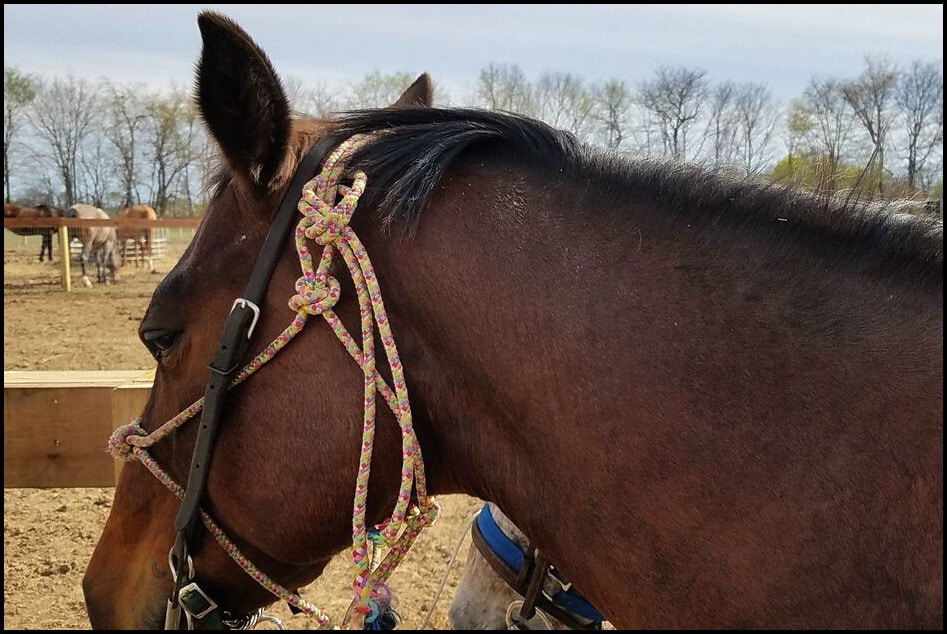 I am not aware of many opportunities like this across the midwest, so I was extremely excited to learn of this adventure. When is the last time you and your family went on a trail ride?
Reservations should be made ahead of time.In order to avoid any disappointment, I would suggest reserving your spot here or calling 317-770-8835.
Follow K-Trails Equestrian Adventures on Facebook and visit their website here.
*Thank you to Hamilton County Indiana and K-Trails Equestrian Adventures for hosting me.
The following two tabs change content below.
SaraB
Sara is a travel enthusiast that resides in North Iowa. You can find her traveling where the plane, train, ship, or car will go. Are you looking to take a road trip? Sara has solutions for you!