Celebrate Your Valentine All Year Long In These Beautiful Properties Across The United States
February is a month of love and I have found the 10 most romantic properties in the U.S. for you. Did you know that there are several places across the United States where you can stay to celebrate?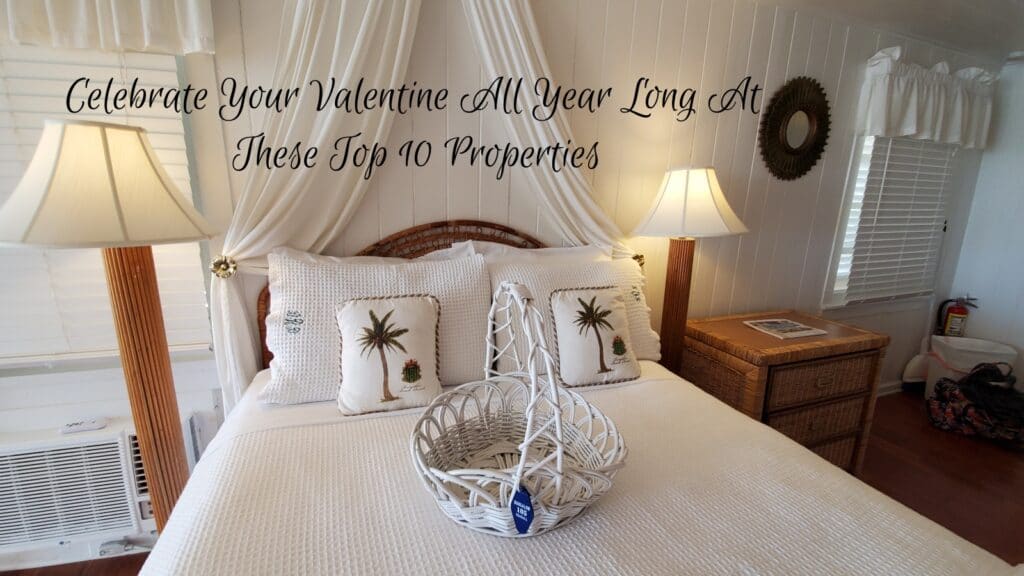 I have had the opportunity to experience several places that your sweetheart will thank you for. February is not the only month to celebrate, in my opinion, why not celebrate that special someone in your life, all year long?
Red Cedar Lodge: Charles City, Iowa
Red Cedar Lodge in Charles City, Iowa offers luxury cabins in the heart of America. Treat the love of your life to a night away in a beautiful cabin along the river in Northern Iowa. Surrounded by nature, while enjoying the luxuries in the Midwest, is sure to bring a smile to your face.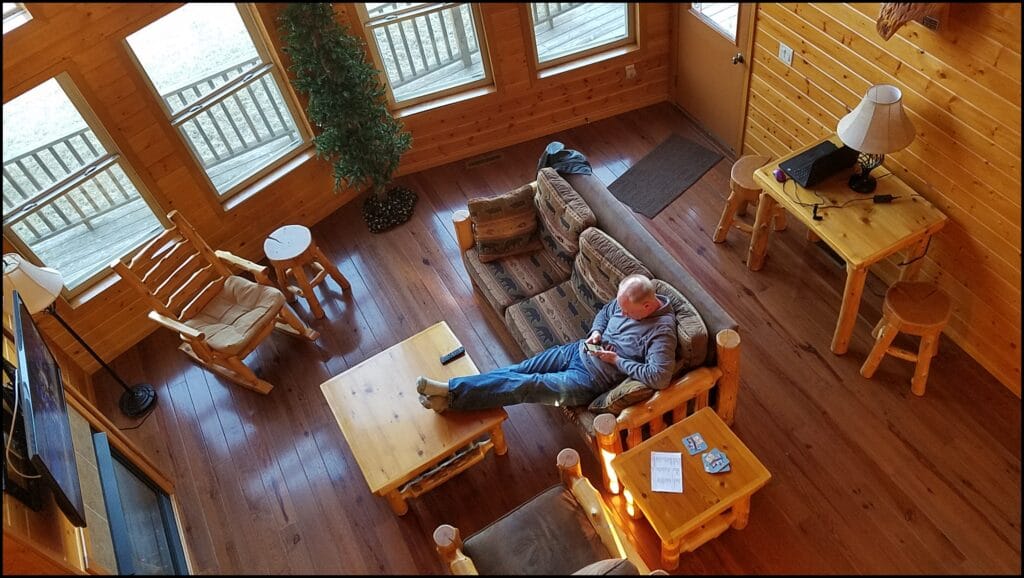 Soak in the outdoor hot tub and listen to the quiet of the night. You can cook your own meals, or order pizza from Cedar River Pizza Company and you will not be disappointed. My husband and I stayed here for our wedding anniversary a few years back and enjoyed every moment.
Bungalow Beach Resort: Anna Maria Island, Florida
The Bungalow Beach Resort offers access to the beach, unlike any other property I have found across the United States. Our unit offered a deck with a beautiful view and in one step down, our toes were sinking in the sand. In my opinion, luxury lodging on the beach, with a priceless view is something that you cannot place a price tag on.
Take a stroll along the beach at sunset and meander back to your quaint bungalow for a memorable night.
Turquoise Place: Orange Beach, Alabama
Most of you know that I LOVE visiting the Alabama Coastline. Mostly for its 32 miles of pristine beaches, but they also offer a variety of lodging experiences. The units at Turquoise Place in Orange Beach, Alabama, are spacious and offer views of the Gulf of Mexico. Soak in your own private hot tub on the balcony, which offers views of the colorful seas. And let's face it, who doesn't love the views of the Gulf of Mexico, in general?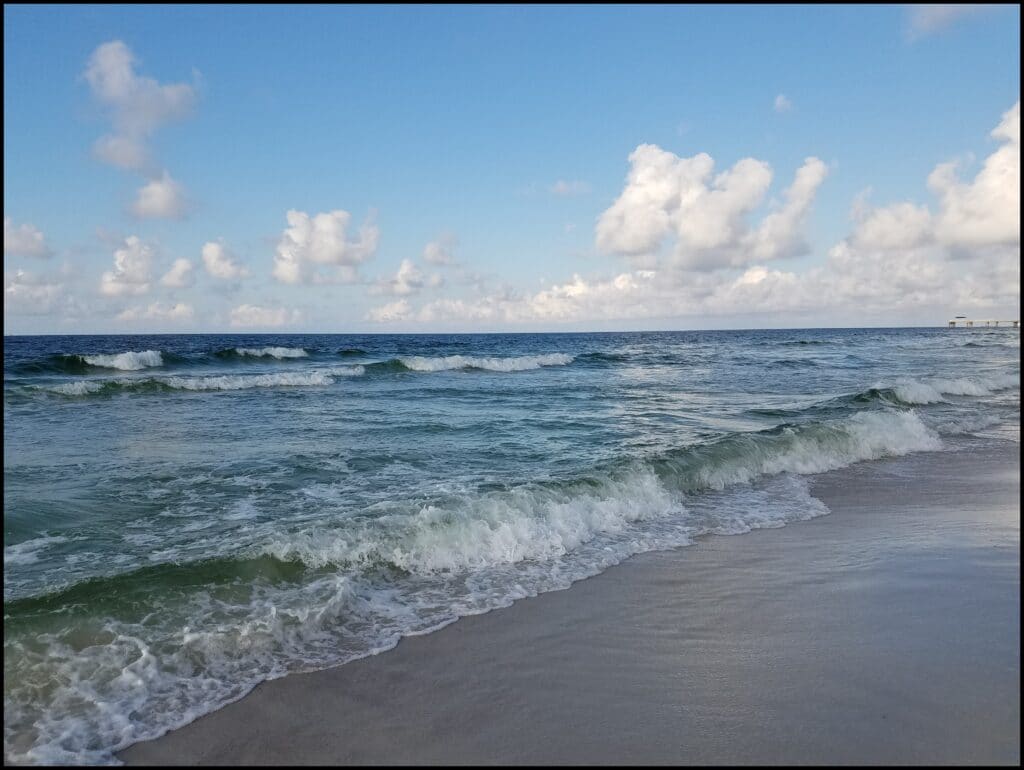 With a full-service kitchen, it's easy to prepare the best steak on the beach with your significant other to celebrate any occasion. For a night out, head on over to Lulu's!
The Roost: Ocean Springs, Mississippi
The Roost located in Ocean Springs, Mississippi, is one of the most quaint properties my husband and I stayed at in the past year. It is unique in that it's close enough to the hustle and bustle of Ocean Springs, yet in its own little space of quiet. Located in an area where the art scene alone will blow you away.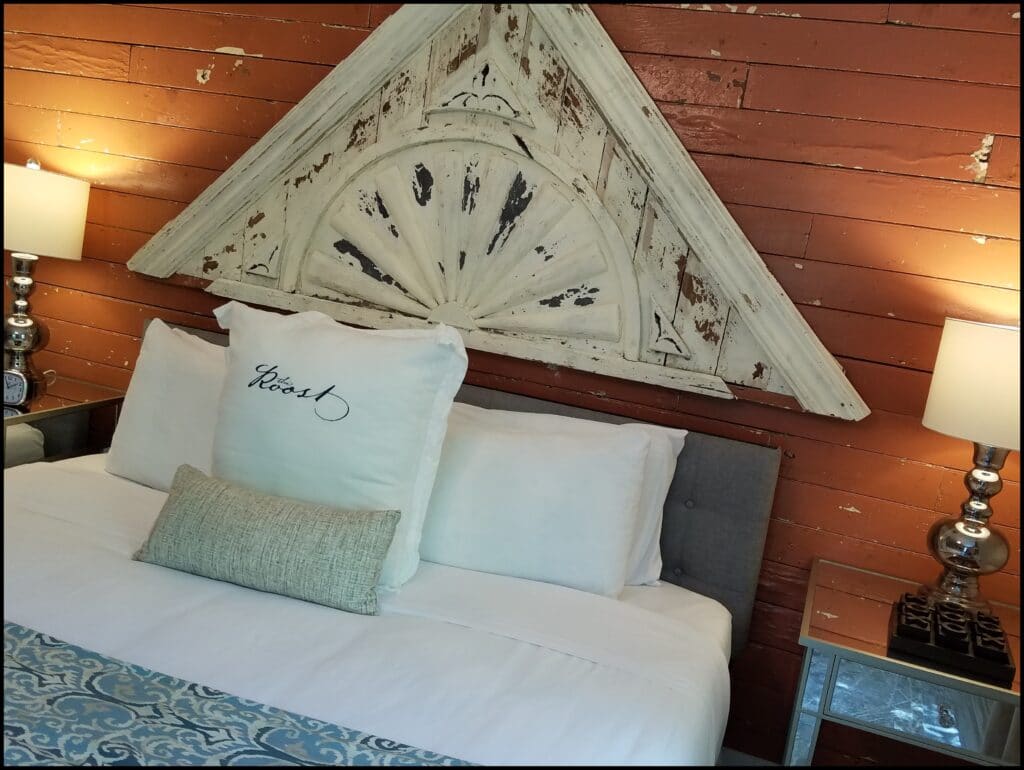 Each unit offers solitude, romance and a touch of the local art scene. Reserve your room today– You will NOT be disappointed.
Postcard Place: Pawhuska, Oklahoma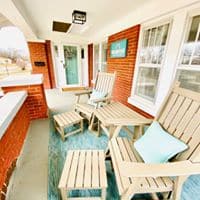 My good friends Steve and Ann of the popular blog, PostCard Jar are the proud owners of Postcard Place in Pawhuska. I have not stayed here, but I know from their guest's experiences, that you will fall in love with Pawhuska and this property when you stay at Postcard Place. They have thought of everything when it comes to providing their guests with the best possible lodging experience. It's ideal for a couple, and not large families, as the house has one bathroom. The color scheme alone will welcome you, as you stroll through the front door. And in all honesty, doesn't everyone enjoy sitting on a front porch in small-town America?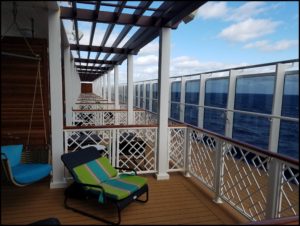 This list keeps growing, as the 10 most romantic properties in the U.S. does include many states that I have visited. My list would not be complete, without a mention of the Havana Cabana Rooms on the Carnival Vista. Cruising is offered all year long and it's a great way to see new places, while returning to the same room each night. If my list included 11, instead of the 10 most romantic properties in the U.S., these rooms would make the list instantly!
Coconut Inn: Passe -a- Grill, Florida
The Coconut Inn is located a short walk, as in a block, from the southern area of St. Pete Beach. This is an award-winning property, that you will fall in love with. The staff will welcome you, as though you are family.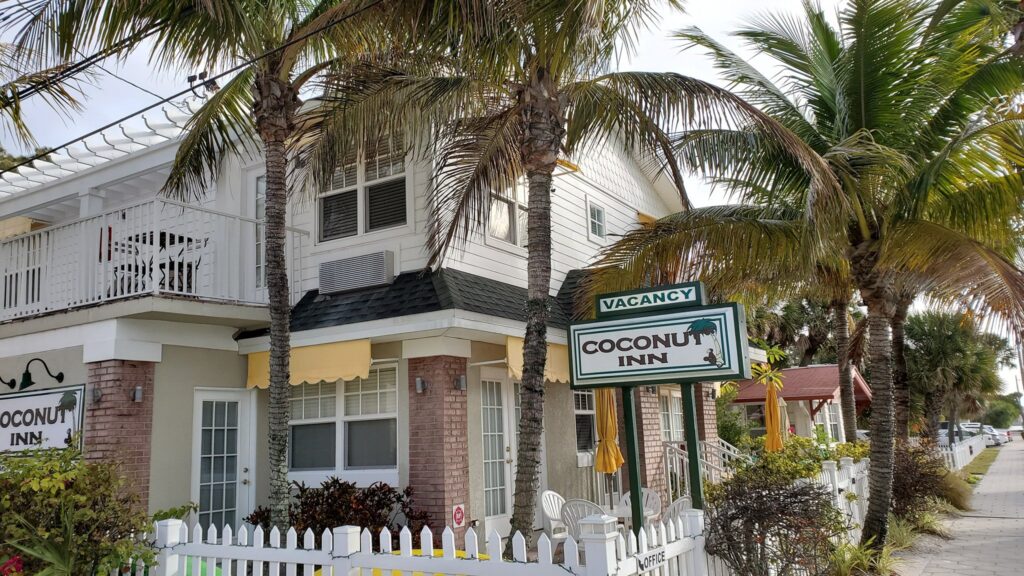 Take a stroll along the beach on one of the bikes from the Coconut Inn and experience all that Pass -a- Grille has to offer. The Authentic Florida experience will take you back to a quieter place in time, which everyone will appreciate at some point in their lifetime. There are no high rises near this property, as Authentic Florida surrounds you, as you enjoy the amenities that the Coconut Inn has to offer.
Begin your Adventure in Pass -a- Grille Here!
Abilene's Victorian Inn: Abilene, Kansas
Stay at a Bed & Breakfast in a town that celebrates Dwight D. Eisenhower, Abilene, Kansas. Abilene's Victorian Inn is an award-winning venue that serves up a breakfast that you will be talking about for years.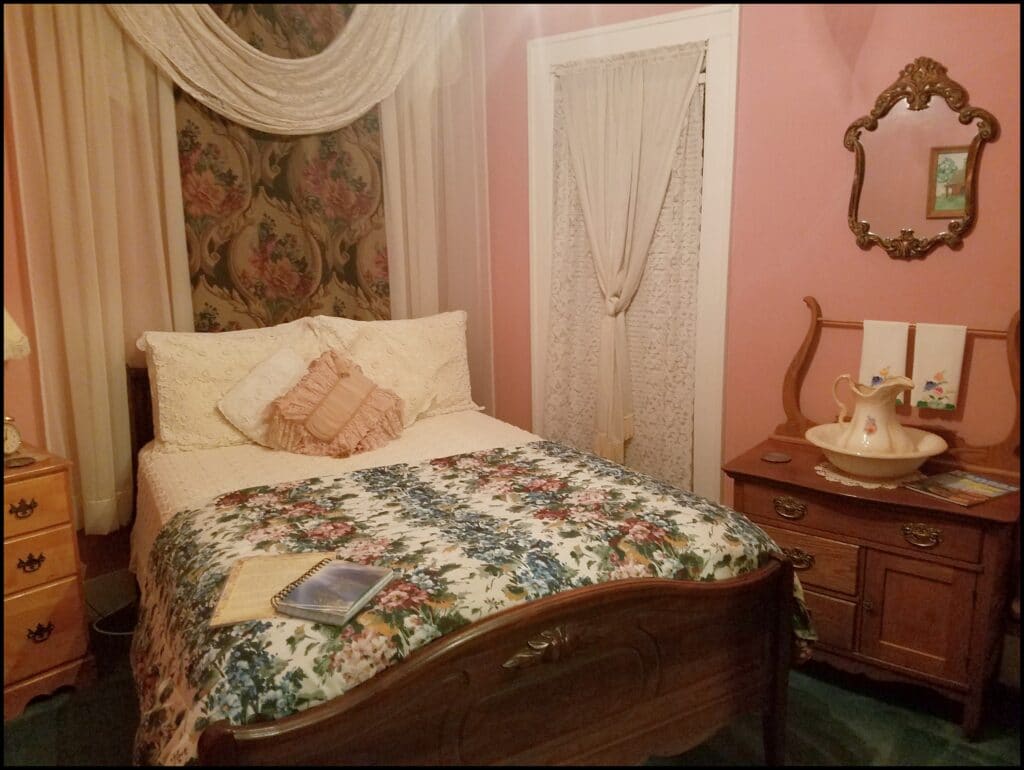 Adrian and Jay will roll out the red carpet for you to take the time to kick back and relax in one of America's Best Small Towns! Celebrate a birthday, anniversary, Valentine's Day or the fact that you are able to travel! There's always a reason to book a stay along Kansas I-70, as you travel the great state of Kansas.
Hofsas House : Carmel-By-The-Sea: California
The Hofsas House Hotel in Carmel-By-The-Sea in California is a unique boutique family-owned inn by the sea. The dutch doors in each room are one of the first things that I noticed on my first stay on this property. The sunsets from your balcony can be beautiful, but a short walk will take you to the sea, with a beautiful view.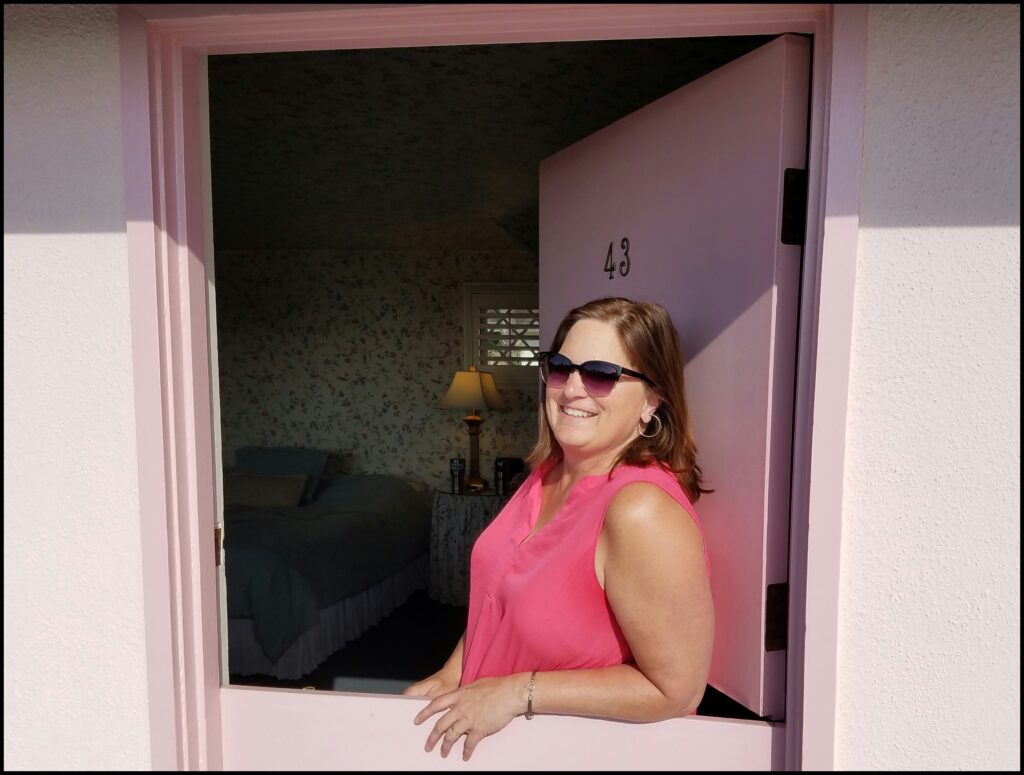 The world famous 17 mile drive is nearby and the area itself is one to fall in love with.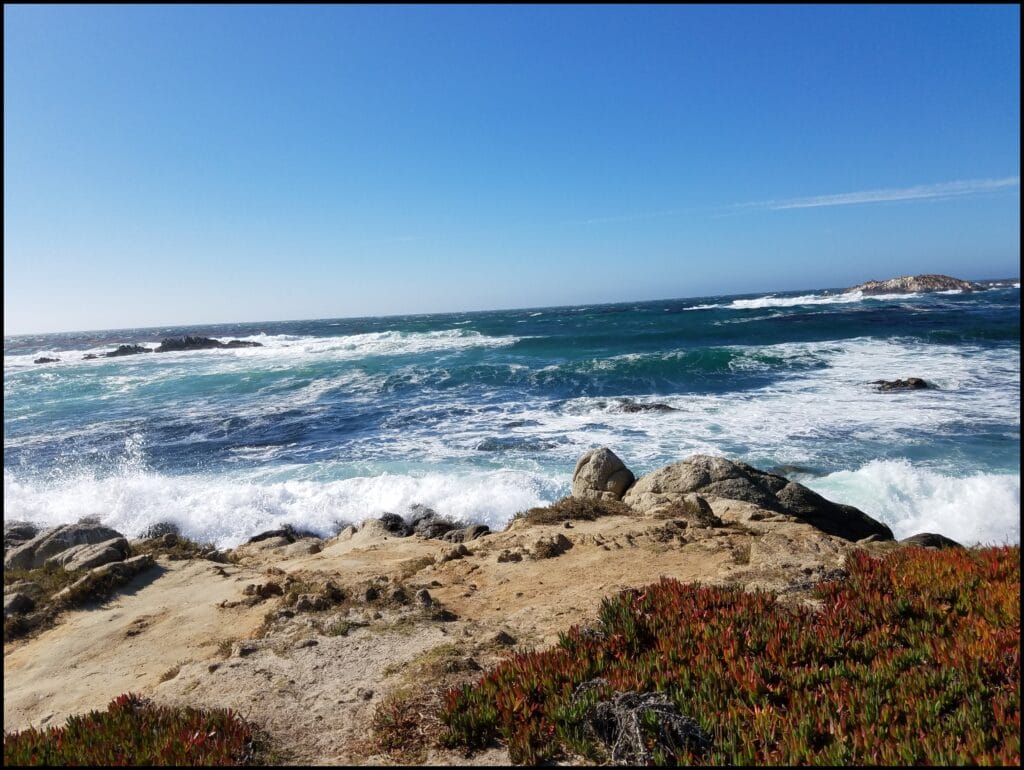 Hofsas House will be the doorway that keeps you coming back for more in this area of California. Breakfast is a winner, as well. A continental breakfast is served up each morning, which features local pastries that you will find delicious. The fresh ocean air will be something you will recall for quite sometime after your visit.
With the sea, fireplace, balcony and a sunset, you are sure to experience a memorable get-a-way with your significant other.
1906 Cottage Garden- Wakeeney, Kansas
Wakeeney, Kansas is home to Christmas all the time, so why not make it romance all the time? This property is sparkling clean and offers all of the amenities that you will want while traveling Kansas I-70. The old fashioned tub and shower upstairs will take you back in time and remind you of how quaint this property is. And if you are like me, the sunroom is the perfect place to hang out all day long.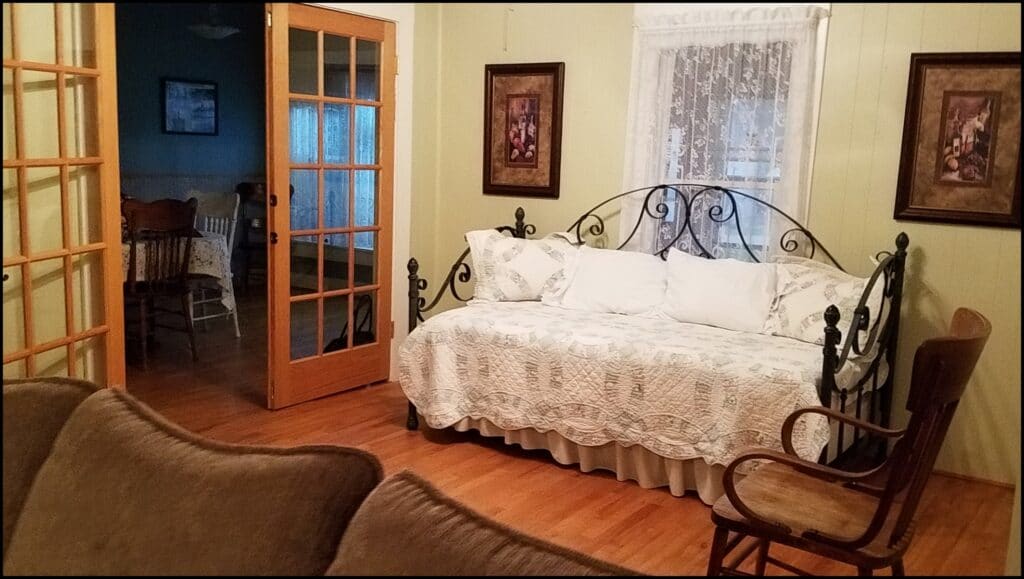 If you long for quiet and an opportunity to connect with your partner, why not head to Wakeeney, Kansas? The hustle and bustle of your crazy, daily life will be whisked away and you will be able to reconnect. This cute cottage will take your breath away and once you depart, you will most likely be planning your return visit.
Starr Loft: Richmond, Indiana
Starr Loft is located in the heart of Richmond, Indiana. It's a property that will wow you! When I walked up the stairs and saw the tall ceilings and the exposed brick walls, I knew that this place was one that I would remember. This loft is the second floor of an 1865 tin shop, which is now a coffee bar. Reserve your night here!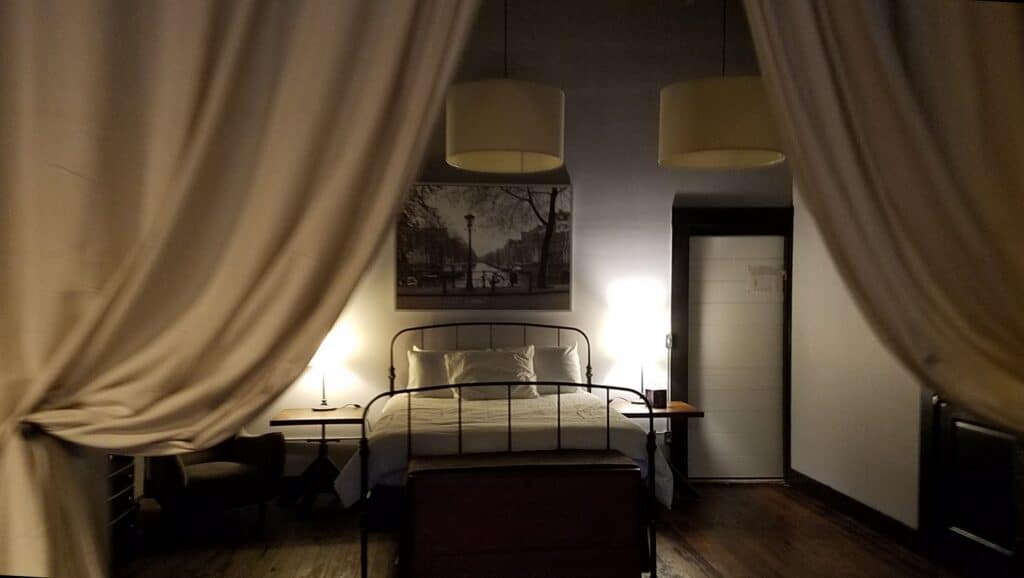 The bathroom features a soaker clawfoot tub plus a luxury walk-in shower. If you cannot walk up a long flight of stairs, this is not a property for you, as there are a lot of steps to the second floor. History enthusiasts and travelers wanting to fall in love with their sweetheart, will appreciate all this property has to offer.
This is a glimpse into some of the most beautiful properties that I have found. These 10 most romantic properties in the U.S. are locating in very friendly communities. Each town offers a lot of experiences and great food. Valentine's Day can be celebrated 365 days, so plan your stay today.
Happy Traveling ~ Sara
The following two tabs change content below.
SaraB
Sara is a travel enthusiast that resides in North Iowa. You can find her traveling where the plane, train, ship, or car will go. Are you looking to take a road trip? Sara has solutions for you!