Abilene, Kansas: The Dickinson County Heritage Center
The Dickinson County Heritage Center is a hidden treasure in Abilene, Kansas. I was recently introduced to Abilene and instantly fell in love with this welcoming community. When you hear the words heritage museum, you are most likely thinking boredom.Well, think again! I can guarantee that you will enjoy yourself while strolling through this treasure.
Most of you have smart phones and carry them everywhere you go. Due to the fact that we live in a time where we are all fascinated with telephones, I know you will appreciate what this museum has to offer.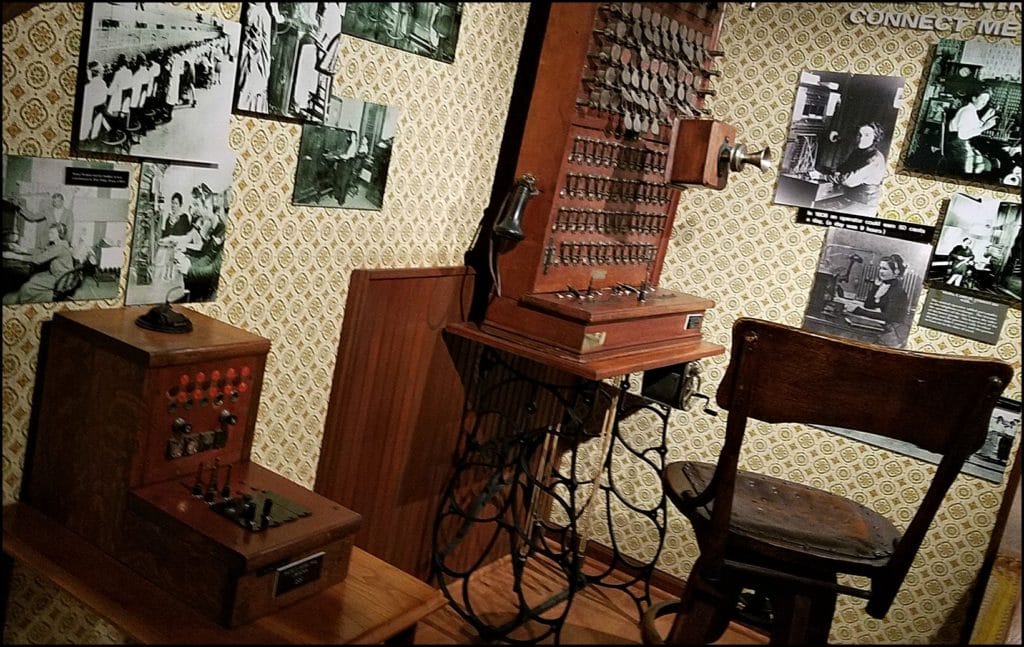 The history of the telephone is on display in this off the beaten path museum in Abilene. I was intrigued and fascinated to learn that many youth of today do not know how to dial a telephone. It all made sense, when I thought about it. I love the fact that visitors can use a traditional rotary phone and "pretend" to make a call. How fun is this?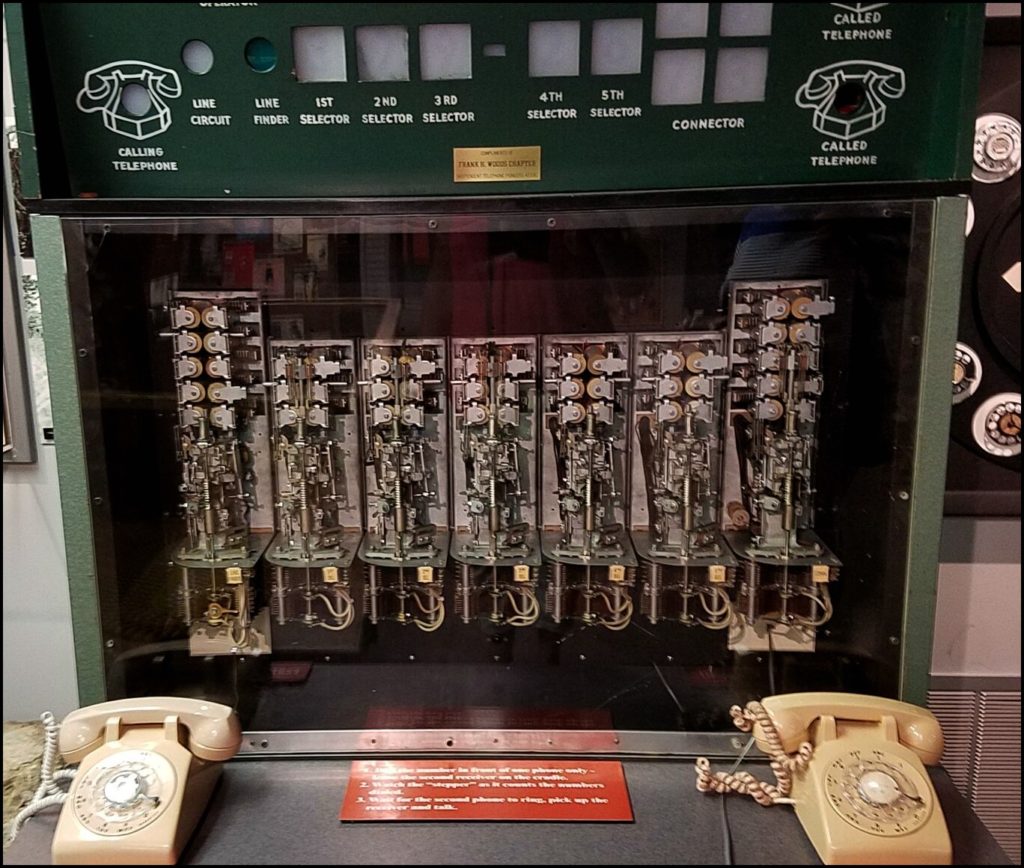 This museum takes things back a step further to the days of the telephone operator and more. Experience what it was like to connect a call with a mixture of wires.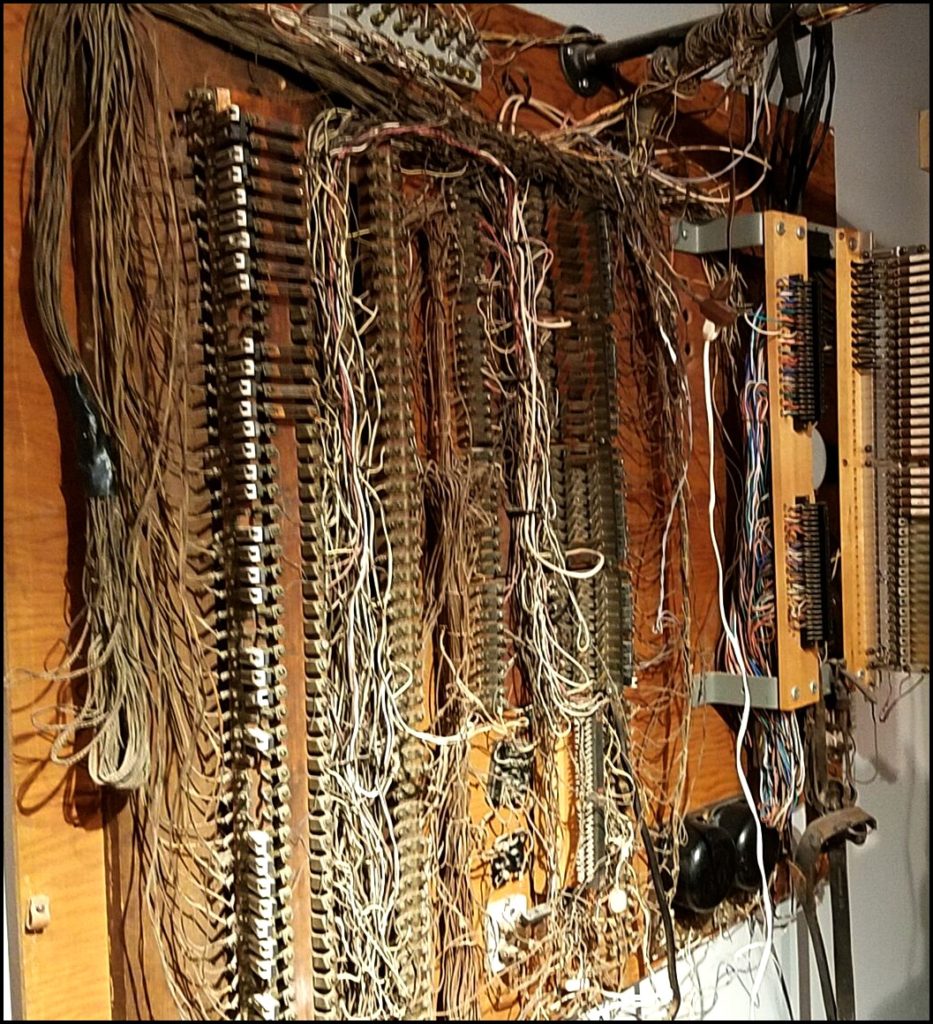 It's mind boggling to think that in a relatively short period of time, we have evolved into using smart phones.
Abilene is home to the world famous Chisholm Trail. The museum is home to several items and stories from the days that the cattle were driven through this Kansas town.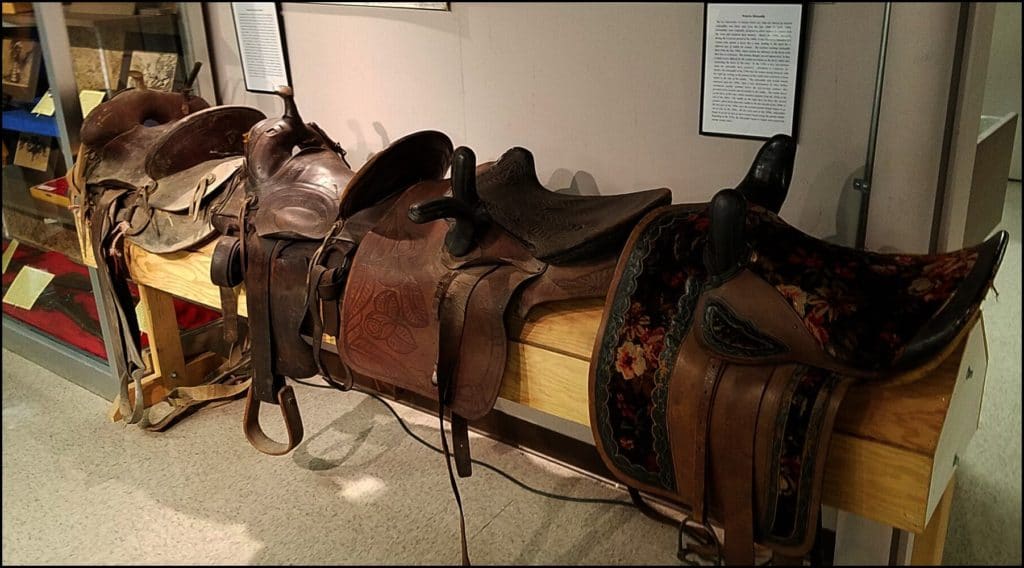 2017 is special, as the Chisholm Trail is celebrating 150 years.
Once you have explored the indoor museum, step outdoors into a whole new world that showcases Kansas heritage. The highlight of the outdoor area is the 1901 C.W. Parker Carousel.

I took a ride on the carousel in Sandusky, Ohio a few months back and it felt good to get back on a horse in Abilene. Here's a little tip, when you enter the museum be sure to add on the small additional charge to ride the carousel; as it's worth the additional 2 dollars. Where else can you take a step back in time and relive a fun thing of your childhood?
Plan to spend a minimum of two hours here on a typical day. During special events, double that. This museum is one that will keep you and your family busy.Do you have a relative that attended school in a one room school house, as I do?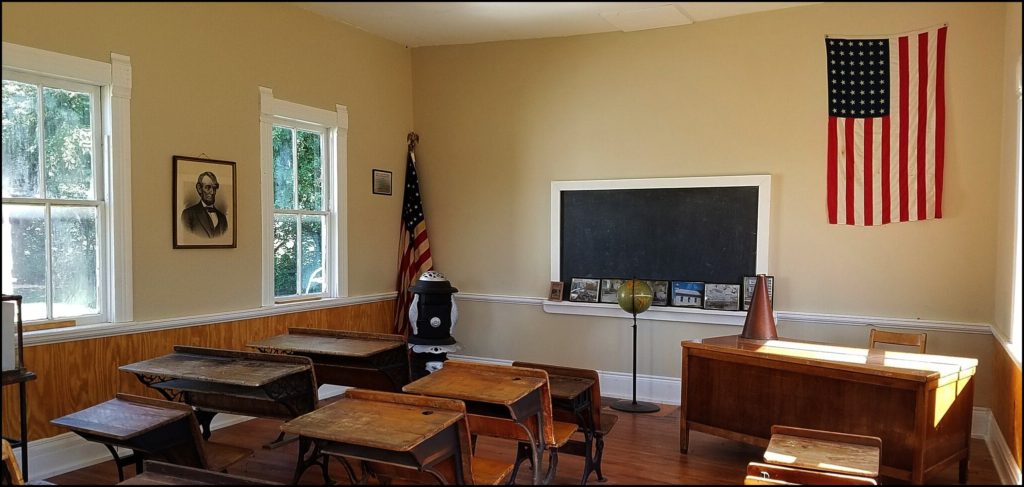 Take a few steps back in time, enjoy all the history that Dickinson County has to offer. If you are lucky on the day you visit, you will have the opportunity to see a group of ladies quilting. These ladies concentrated, smiled and shared their love of quilting with me. Who knows? Maybe someday I will take up quilting. At this point in my life, I don't have time to take on a project like this.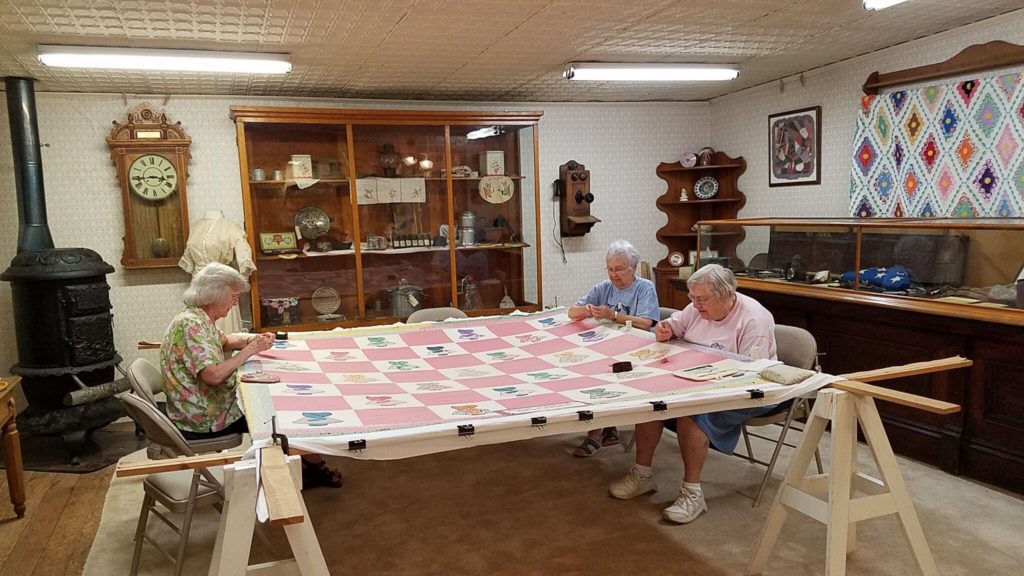 I love how Dickinson County has embraced the history of this area of Kansas, as it has something for every visitor that walks through their doors. I promise you, you will not be bored on your visit. Don't be afraid to make a few telephone calls and ask questions of how the switchboards used to work. Most importantly, be sure to visit the other historical sites around Abilene and take it all in. The Eisenhower Presidential Library Museum and Boyhood Home are literally across the yard from this museum.
I loved my visit to Abilene, Kansas and can't wait to share more with you. The history, people and the activities kept me hopping all day long.
*Thank you to Visit Abilene, Kansas and the Dickinson County Heritage Museum for hosting me.
The following two tabs change content below.
SaraB
Sara is a travel enthusiast that resides in North Iowa. You can find her traveling where the plane, train, ship, or car will go. Are you looking to take a road trip? Sara has solutions for you!