Five Midwest Gardens That You Need To Visit
There's something special about visiting a garden. The midwest is home to five beautiful gardens that you need to place on your radar. The beauty of visiting these gardens is the fact that you can visit several times throughout the year and experience something different on each visit.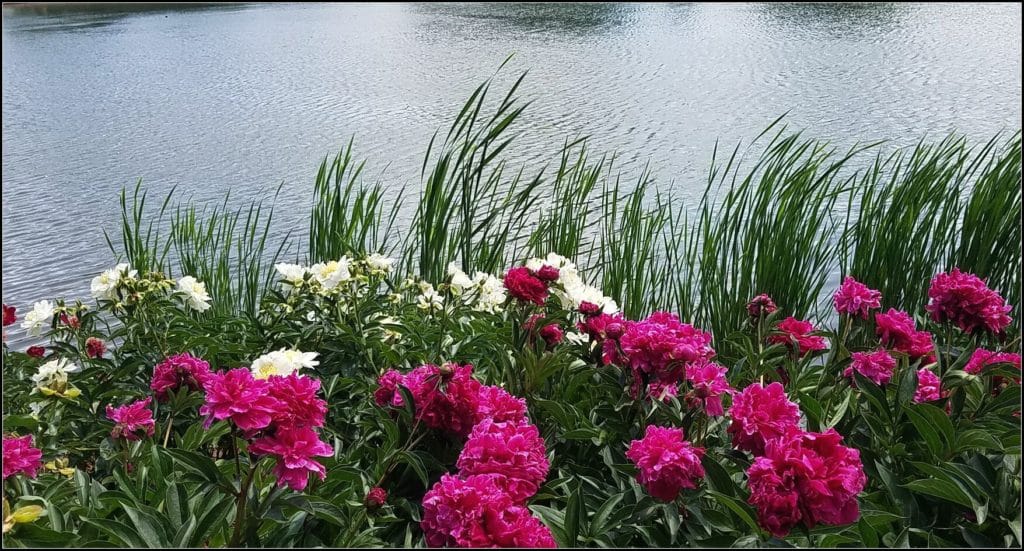 One thing I have learned as I travel the midwest, is that there are many beautiful botanical gardens in every midwest state. Here are some of my favorites and I hope you will plan a road trip to visit all five of them.
BOTANICA WICHITA: WICHITA, KANSAS
The Botanical Gardens in Wichita are located in the museum district in Wichita. Here you can experience one of the finest children's gardens I have ever visited. This garden has done a fabulous job of incorporating the family into the gardens. Grandparents and parents will enjoy the gardens, while kids literally play in a stream of water and draw. Are you a tree house fan? This is your garden!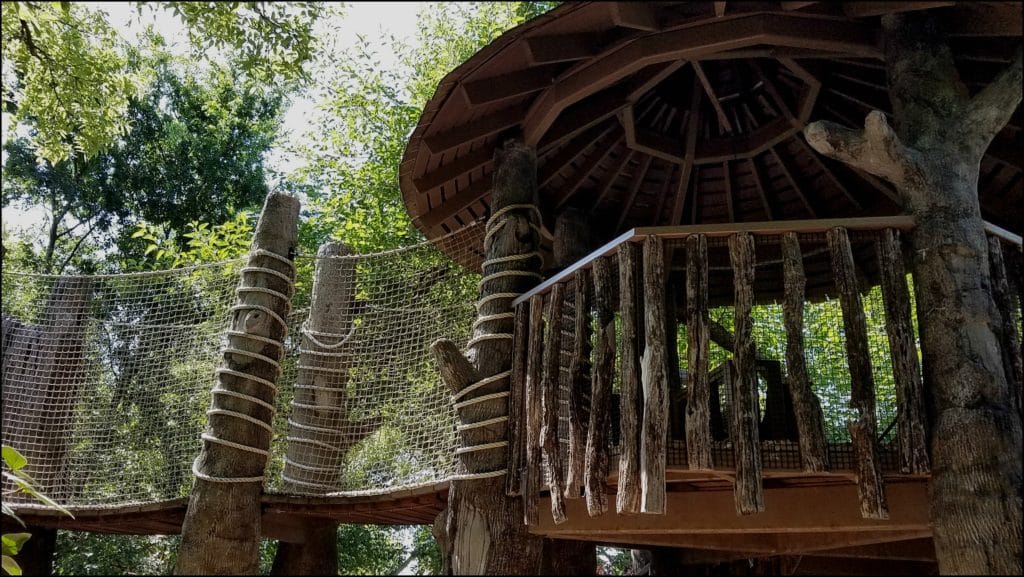 In addition to the children's garden, you can also experience a Chinese Garden, as well as several other stunning areas. Tip: Plan to spend several hours here and pack a picnic lunch.
ANDERSON JAPANESE GARDENS: ROCKFORD, ILLINOIS
The Anderson Japanese Gardens in Rockford, Illinois offered several places of reflection and quiet. A waterfall like this, is not something that I typically think of when visiting a garden in the midwest. The biggest surprise of this garden, is that it was located in an area that I would not have guessed a garden would be located. I was also not expecting to see rocks and a waterfall like this.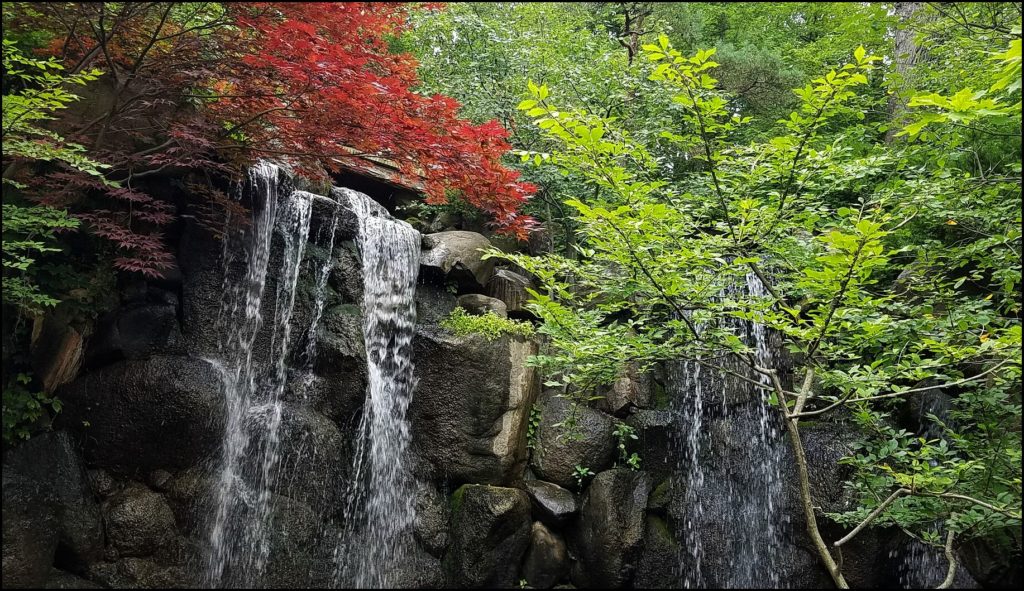 A hidden gem in the midwest, that you need to visit. Once you set foot on the premises, you will understand why. Tip: Plan a minimum of two hours to visit and grab lunch at Fresco at the gardens, the on-site restaurant.
CENTRAL GARDENS OF NORTH IOWA: CLEAR LAKE, IOWA
Central Gardens of North Iowa, located in Clear Lake is where you can take a stroll through a bountiful garden.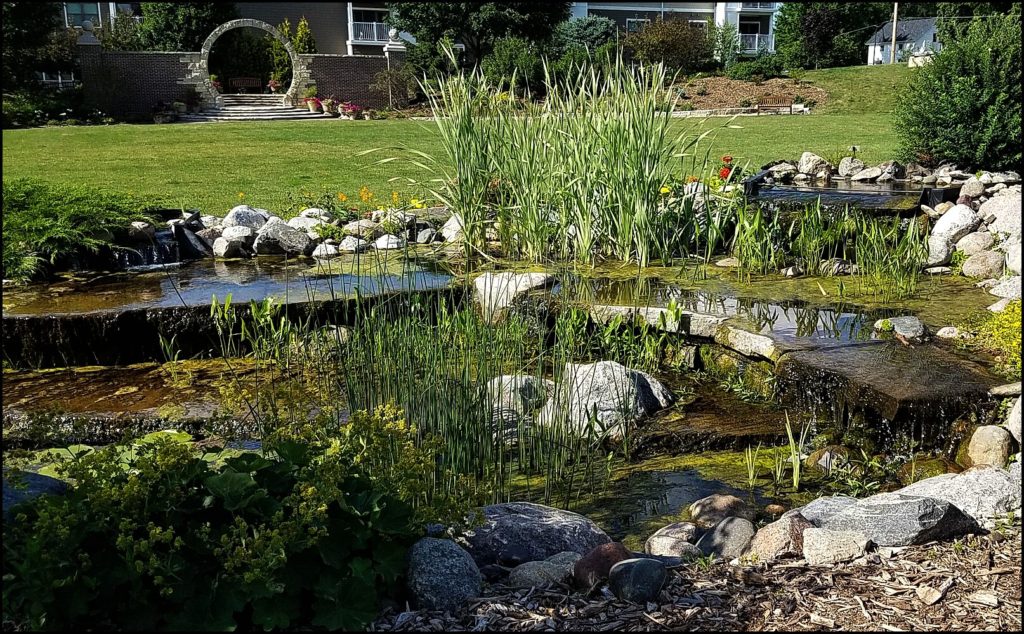 One thing unique about this garden is the fact that community plays a large role in the success of these gardens. The volunteers work hard to provide the best garden possible, while offering free admission for visitors such as yourself. Fresh on Fridays is one of the most popular events in these gardens. Here is where visitors can take a beautiful bouquet of beauty home with them. When is the last time you were able to take home something fresh from a garden that you strolled through? Tip: Is a wedding in your future? These are beautiful gardens for a wedding.
OVERLAND PARK ARBORETUM & BOTANICAL GARDENS: OVERLAND PARK, KANSAS
Overland Park, Kansas is home to a beauty of a garden, the Overland Park Arboretum & Botanical Gardens. With 300 acres, 800 plant species and 45 acres of botanical gardens make this a garden you don't want to miss.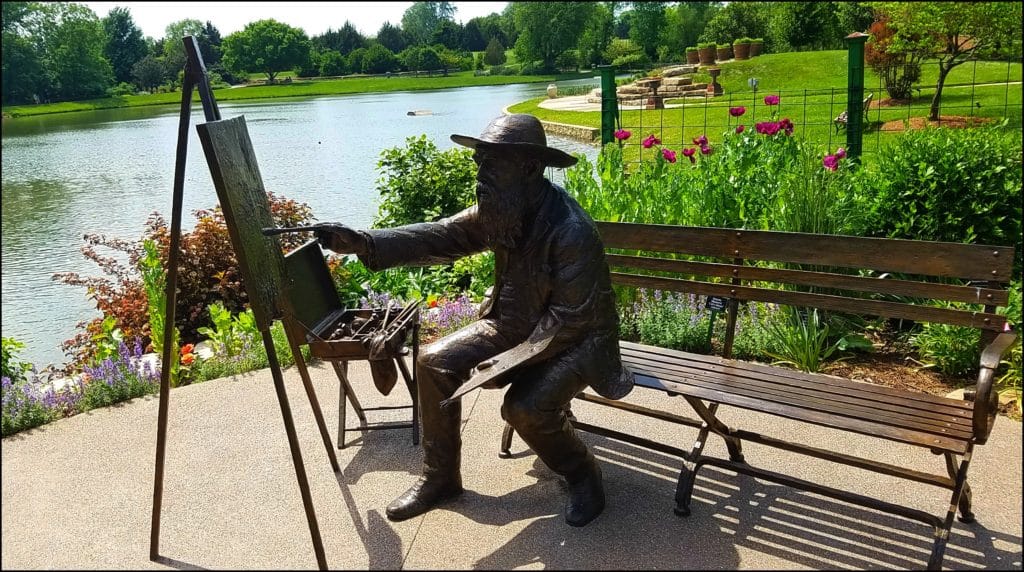 I loved the walking trails in this park, as they offered views of forests, as well as beautiful floral colors. Pay attention to the signs along the trails, as they will guide you around. I found them particularly helpful while trying to exit these gardens. Yes, I found myself deep in these trails and I did have to look around to find the exit. The signs along the trail turned out to be a great resource.Tip: On Tuesday's, there is no admission charge.
LAURITZEN GARDENS: OMAHA, NEBRASKA
Lauritzen Gardens is one of my all time favorites. Located near the world famous Henry Doorly Zoo, it's one not to miss. Plan a day at this world famous zoo, and the next day head on across the road to Lauritzen Gardens. With several unique areas featuring the colors of the season, you will find yourself spending more time in the gardens than planned. Every time I visit, I fall in love with a new flower or two.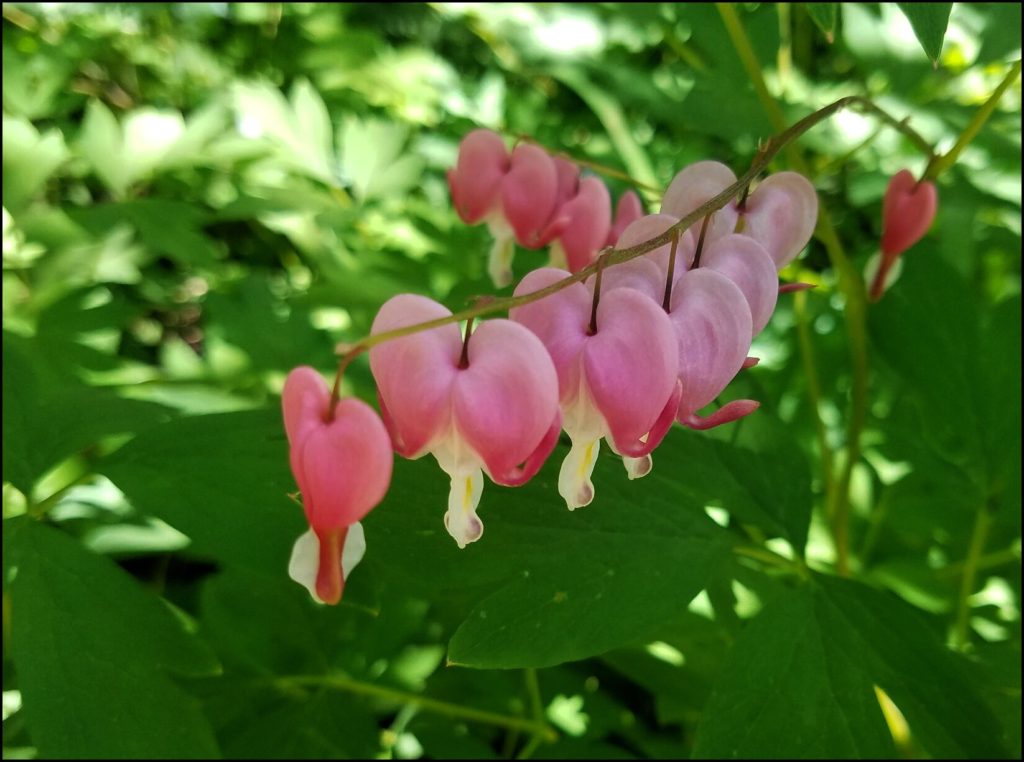 There's truly a flower for everyone. From roses to tulips and these beautiful bleeding hearts, you will find your flower. Tip: Visit during the Christmas season to view all of the amazing poinsettias.
Stay connected through Facebook:
Botanica Wichita
Anderson Japanese Gardens
Central Gardens of North Iowa
Overland Park Arboretum & Botanical Garden
Lauritzen Gardens
*Thank you to the gardens listed above for hosting me. Several have or had free admission on the days I visited. I appreciate the hospitality of all of the employees that took the time to share their love of their local gardens.
The following two tabs change content below.
SaraB
Sara is a travel enthusiast that resides in North Iowa. You can find her traveling where the plane, train, ship, or car will go. Are you looking to take a road trip? Sara has solutions for you!