I-35: Exit 214 In North Central Iowa Is One To Explore
I-35 in North Central Iowa is home to Exit 214. This particular exit is home to The Top of Iowa Rest Area, as well as Diamond Jo's Casino. While traveling through the I-35 Corridor, this is an exit worth exploring. The Top of Iowa Rest Area is a one of a kind stop!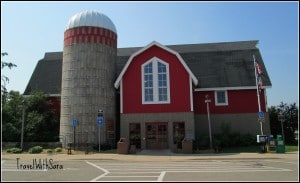 Iowa is loaded with rich, farmland, as well as historical sites. Barns dot the countryside throughout the state of Iowa, and the Top of Iowa Rest Area has embraced Iowa's culture. In this building you will find restrooms, vending machines, The Barn Boutique (featuring "Made in Iowa" products), and a coffee and pie shop. Once you set foot in this amazing Iowa Rest Area, you will feel right at home.
Brochures are abundant, as well as helpful Iowa residents to answer your questions. This is the ultimate tourist stop while traveling on I-35 in North Iowa. Exit 214 is one you want to make time for.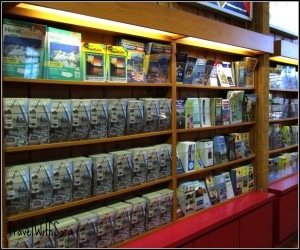 The parking area is very large. There is ample truck/camper parking, as well as parking for autos. There are several shelters throughout the outdoors that offer shade, picnic tables, as well as charcoal grills. If you own a dog, this is a great exit to exercise your dog, as well as yourself!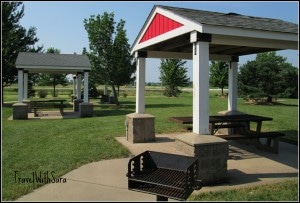 There is also an RV Dumping station on site, as well as weather and road information. And just across the road is Diamond Jo's Casino. Exit 214 on I-35 is one you can plan on spending a little bit of time at.
Diamond Jo's Casino is connected with a Country Inn & Suites, so if you want to plan for an overnight stay at Exit 214 in North Central Iowa; it is very convenient. Holiday Inn Express is located less than 1/2 mile from Diamond Jo's. Depending on how you plan to spend your time at this particular exit, may determine where you stay. Both hotels are a hop, skip and jump from Diamond Jo's Casino. A gas station loaded with groceries and supplies, with a Burger King attached; is also within walking range.
Diamond Jo's is home to several fun slot machines, as well as gaming tables and concerts. Burger King, Subway, and Bakery-To-Go are also on site at Diamond Jo's. The Kitchen Buffet and Woodfire Grill are two very nice sit down restaurants all within the walls of Diamond Jo's Casino. Who knows? You may find yourself leaving Exit 214 in North Iowa with a few more pennies in your pockets!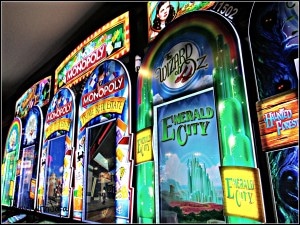 The I-35 Corridor is a very busy Intestate. Exit 214 in North Central Iowa is an exit worth planning on taking and exploring! You will not regret your stop, as you will appreciate the landscape, people, and experiences that Iowa has to offer! Do you have a favorite Exit # from your travels? If so, I'd love to hear about it.
The following two tabs change content below.
SaraB
Sara is a travel enthusiast that resides in North Iowa. You can find her traveling where the plane, train, ship, or car will go. Are you looking to take a road trip? Sara has solutions for you!