Champaign & Urbana, Illinois: The Heart of Champaign County
Champaign County, Illinois, is a place that I have driven through many times without stopping until recently. Myself and Melody of Wherever I May Roam spent a day in this area. We found several things to do that were unique to the area. As an Iowa farm girl, I'm always curious about the agricultural experiences that different places across the country offer. A reindeer farm, who knew? A special shout out to the Champaign County tourism office for arranging a day of exploring. It's always exciting to see and experience something new, and Champaign County did not disappoint, as their tourism office over-delivered. There was no shortage of things to do in Champaign County.
Hardy's Reindeer Ranch
Hardy's Reindeer Ranch is so much more than reindeer, near the town of Rantoul. This reindeer ranch is an incredible seasonal experience that you will be talking about for years to come. Melody and I visited during the summer on a behind-the-scenes tour with Julie. She made it easy for us to "see" what this experience would look like when the fall season rolls around. Fall brings a 10-acre Cornfusion maze and an opportunity to kiss a real Alaskan reindeer. The reindeer were out and about on the day we visited.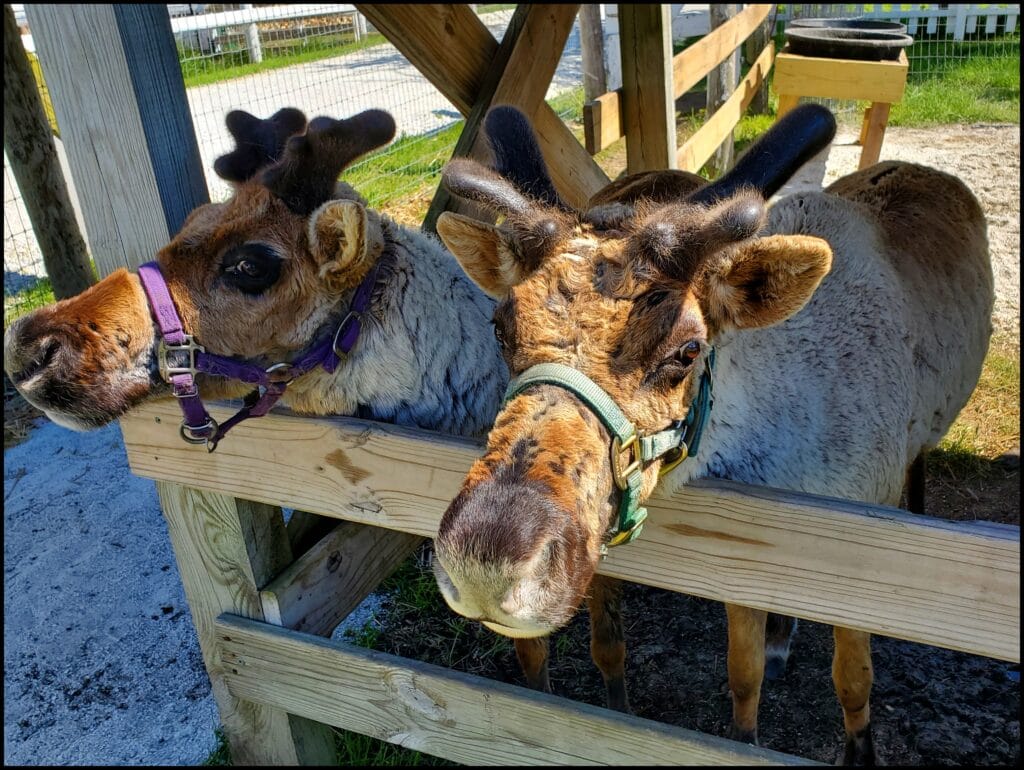 There were several baby reindeer on-site, as well. I visioned freshly white fallen snow and jingle bells jingling all around. The reindeer seemed magical, so it was easy to see why this ranch is popular with folks of all ages.
Your visit would not be complete without stopping in the store that sits on site. Candy from your childhood, country home decor, and an opportunity to stroll through the beautiful holiday decor await you. There's even a wild west show and BBQ on-site, as well as an outdoor weenie roast.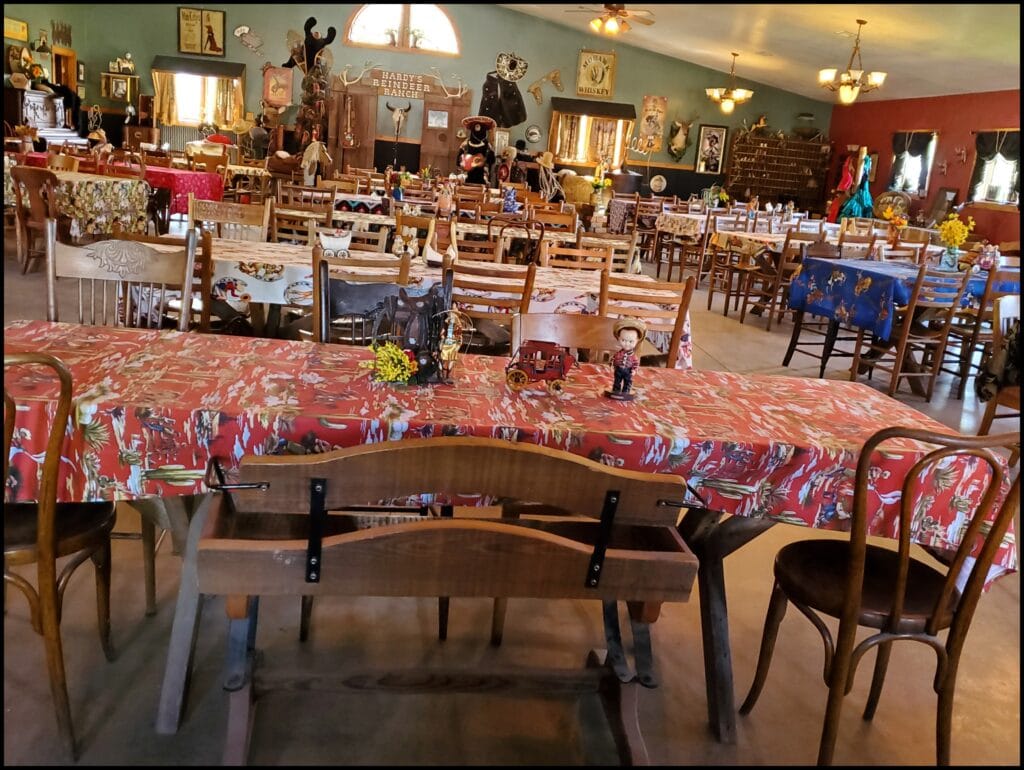 The Old West comes to life in this reindeer ranch that sits in Champaign County, Illinois. Kids of all ages will enjoy a visit. Follow their Facebook page for up-to-date information. Once the weather cools, the gates are open, and Hardy's Reindeer Ranch is ready for you to visit.
Hidden Gem in The Midwest- Arthur, Illinois
Prairie Fruits Farm & Creamery
What a pleasant surprise to be greeted by hundreds of goats at Prairie Fruits Farm & Creamery.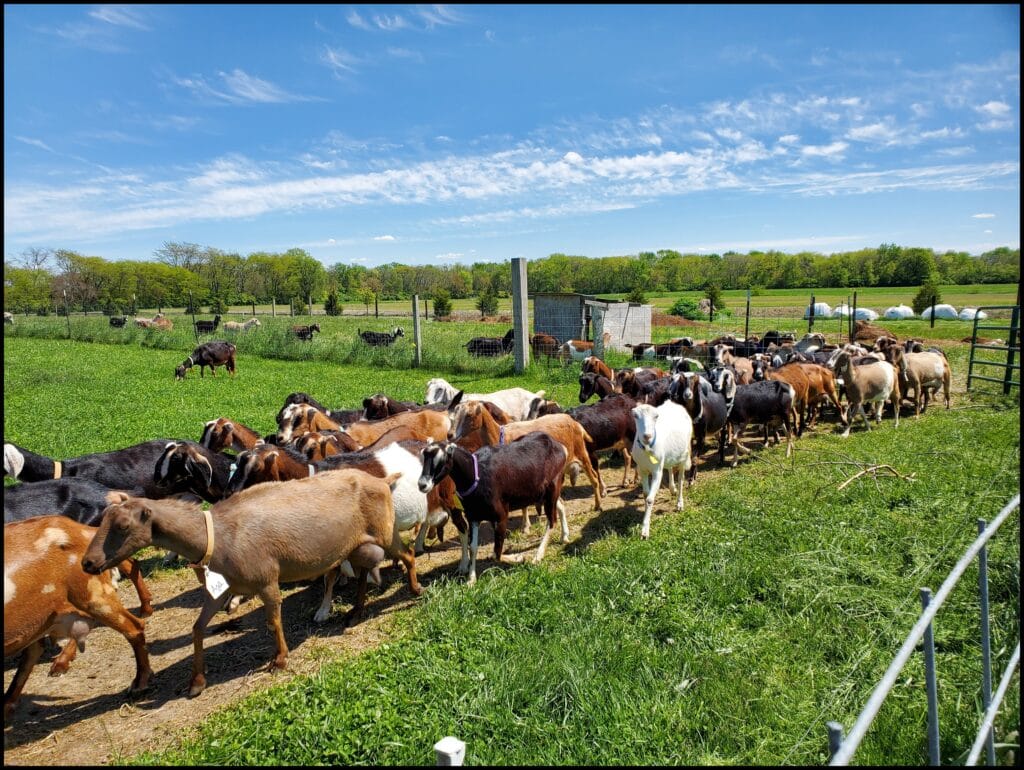 It was fun to sample their delicious, award-winning goat cheese and their goat milk. The Midwest has four distinct seasons, which will determine the opportunities that they offer. You can even purchase a goat from Prairie Fruits Farm & Creamery. It's important to remember that this is a working farm. Goats are raised, milked, and produced on-site. During our visit, we learned that several restaurants throughout Illinois serve their products. We were reminded of how essential teamwork is when it comes to running any business.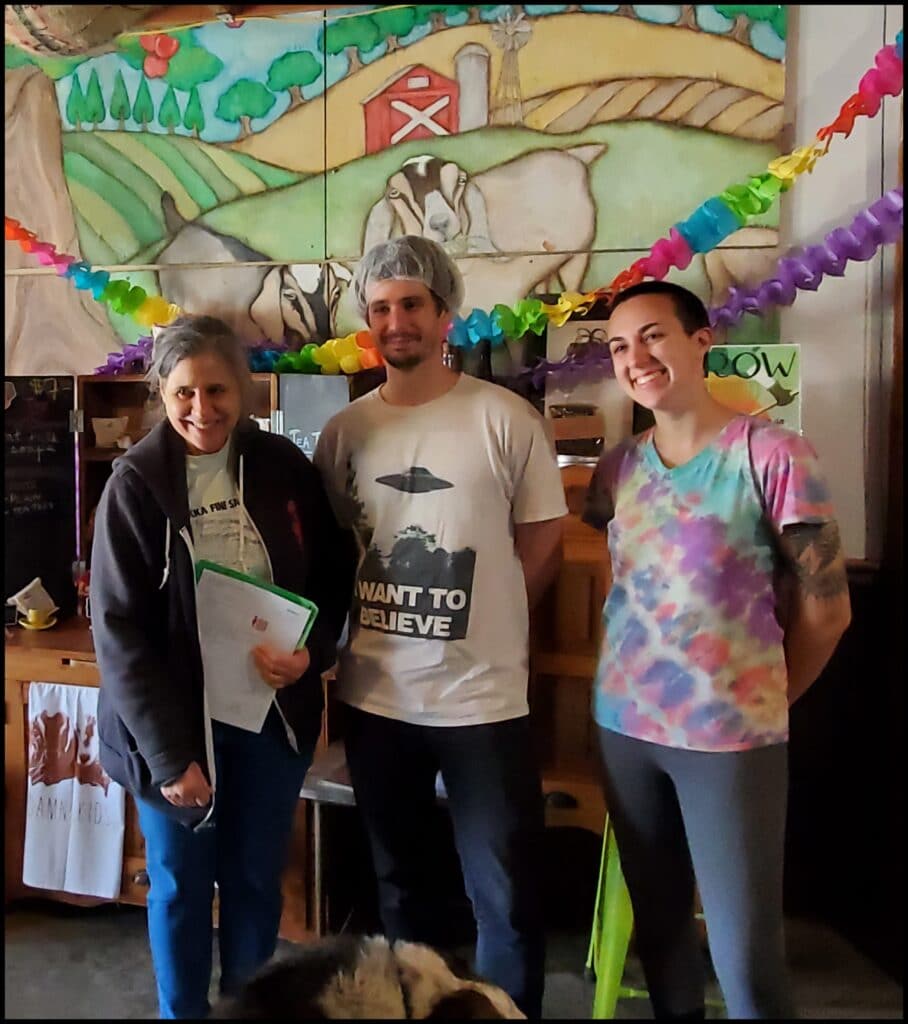 When you visit, you can see the goats, walk around the farm, enjoy a cheese & charcuterie board, and even enjoy a scone with a cup of coffee. Load up your car with fresh farm products from their farm store, "The Real Stand." If you want to dive into a more in-depth farm experience, book one of the Farm to Table meals that they offer. After all, who wouldn't love to dine with the goats? It's something you could talk about for years to come!
Art Throughout Champaign County
Art seems to be everywhere throughout Champaign County. From the mural in Rantoul to the world-famous Roger Ebert Statue in Champaign, there's something for everyone.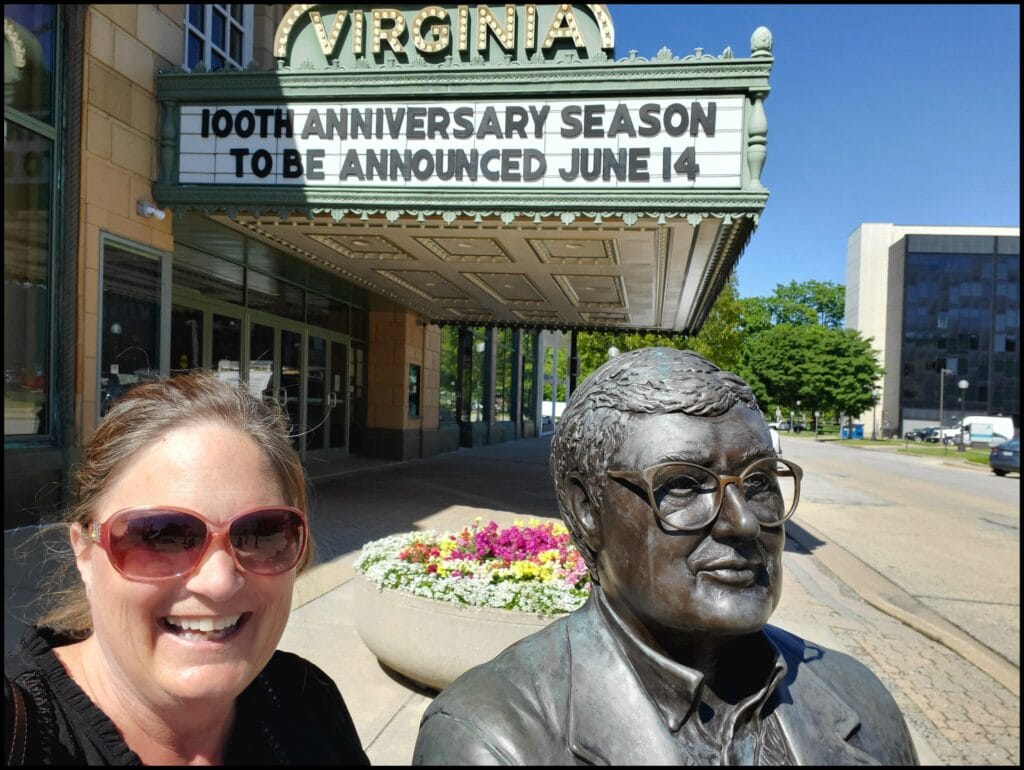 On a future visit, I'd like to explore the public art in Urbana. We had a whirlwind visit with 24 hours to visit and a list of things to do in Champaign County that was a mile long. It became quite clear that the art scene is incredible in the area as we strolled through the streets and parks in Champaign. After all, who doesn't love being Outside of Ordinary? It's easy to do when there are so many things to see in Champaign County, Illinois.
Unique Art Experience In The Midwest
Dining at Seven Saints
Seven Saints, in the heart of Downtown Champaign, offers a nice variety of food in a charming setting. A fan favorite is the sliders. Classic sliders, Bacon & Cheese Sliders, Smokey BBQ Sliders, and even a California Turkey Slider are options. If you want more than a slider, shrimp tacos, tuna melts, and even ribeye steak sandwiches will wet your tastebuds. I enjoyed a tasty club sandwich.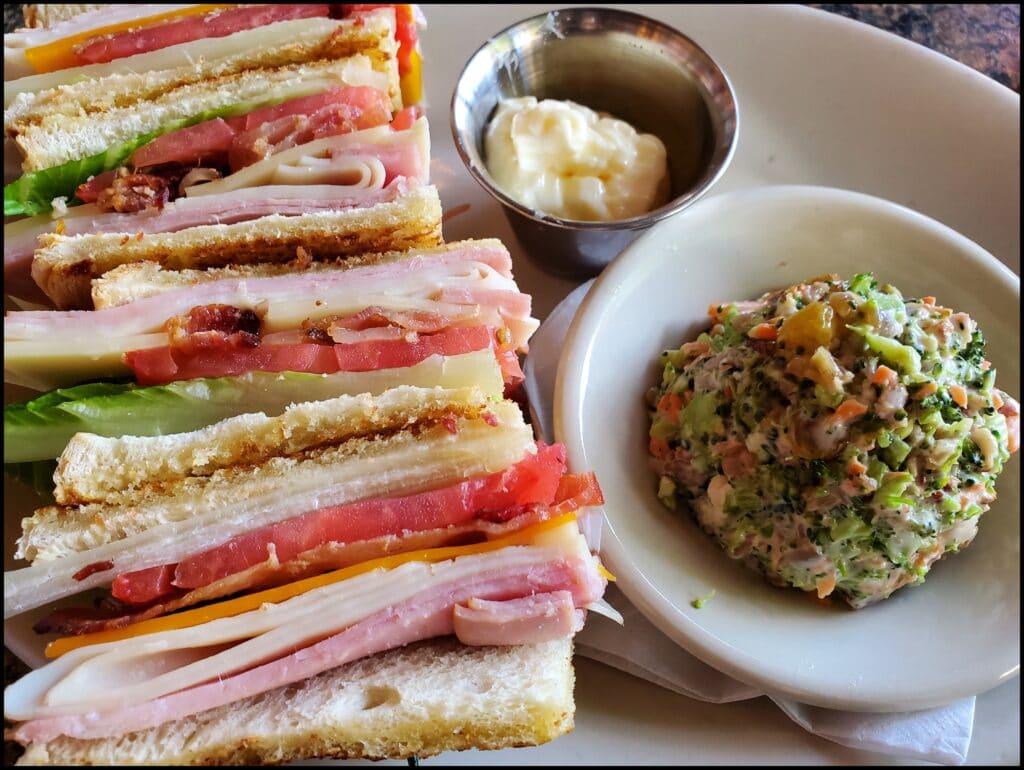 Most importantly, you will not leave hungry.
Our visit to Champaign County was quick and fun. With so many things to see and do, it's fair to say that I will be back in this area of Illinois. I travel I-74 quite often, and Champaign makes an ideal stopping point for me, as it's around six hours from home. Road trippers will want to know that Champaign County is a fantastic place to get out of the car and stretch your legs. There are many parks that you can stroll through and experience some of the beautiful artwork in the county. No matter where your destination is, most importantly, have fun and embrace the area around you.
The following two tabs change content below.
SaraB
Sara is a travel enthusiast that resides in North Iowa. You can find her traveling where the plane, train, ship, or car will go. Are you looking to take a road trip? Sara has solutions for you!