Totality In Crete, Nebraska: August 21, 2017
It is fair to say that I will be talking about experiencing totality in Crete, Nebraska, for the rest of my life. If you were fortunate to experience the Eclipse of 2017 in a zone of totality, you will understand where I am coming from. If you experienced part of the eclipse, you will also understand how stunning the whole process is.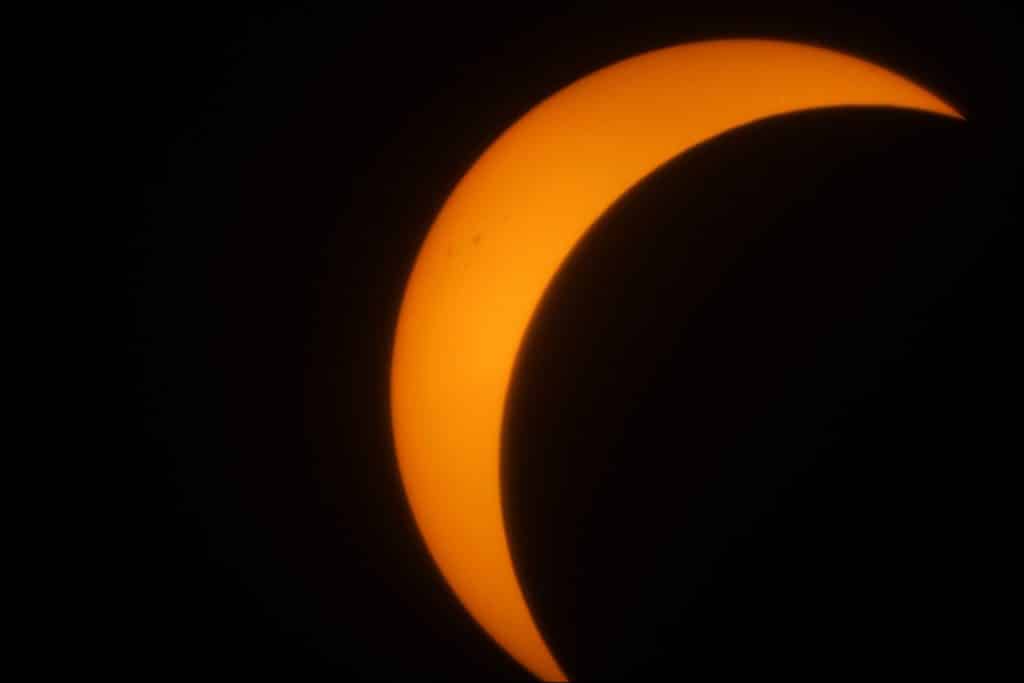 My husband had been talking about this upcoming eclipse for a couple years and I honestly shrugged it off as another "star" event. As August 21, 2017 got a little closer it was evident that I should be taking this more seriously. This was a major event and we needed to travel to the zone of totality to get the full effect. Due to the fact that home for us is in North Iowa and it was a five hour drive to totality, this was a no brainer.
A few weeks before the actual eclipse we started hunting for eclipse glasses, as my husband was doing our homework for this big event. Locally, they were nowhere to be found. So, we headed to Amazon where we found them and quickly placed our order. A few weeks later, one week before the actual eclipse, Amazon sent us an email telling us that our glasses were not official eclipse glasses. This led to panic and a quick search for the approved eclipse glasses. One Facebook post later and I had a friend reach out to me that had extras on hand. We were now ready to head to totality.
We traveled to Crete, Nebraska and experienced totality and all our universe had to offer at the home of our good friends Ann & Steve from the PostcardJar. In case you are wondering what an Eclipse Party looked like, this summed things up fairly well.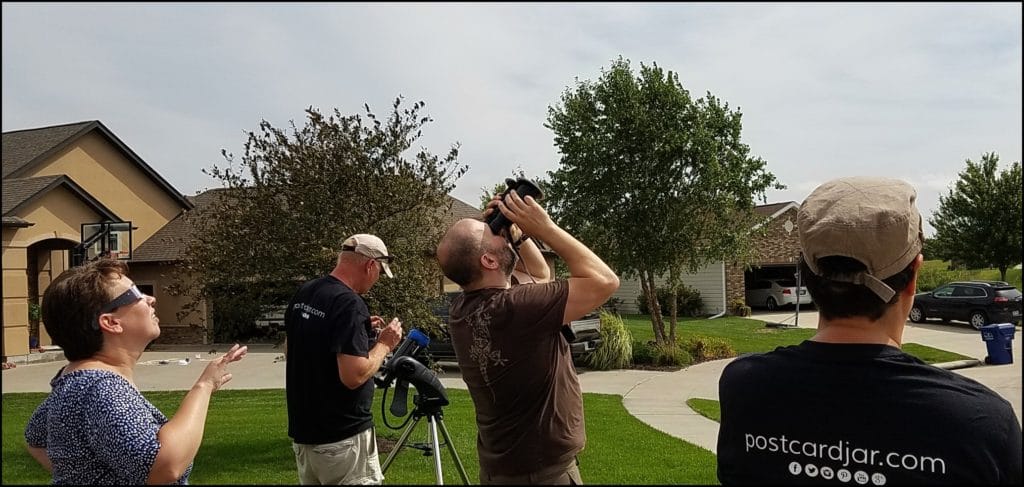 As totality became closer, crickets began to chirp and birds began to sing. There was a sense of tranquility right before and after totality that I have never experienced before. It was as though our world stood still, we were unified as one and the sky lit up with a shining diamond.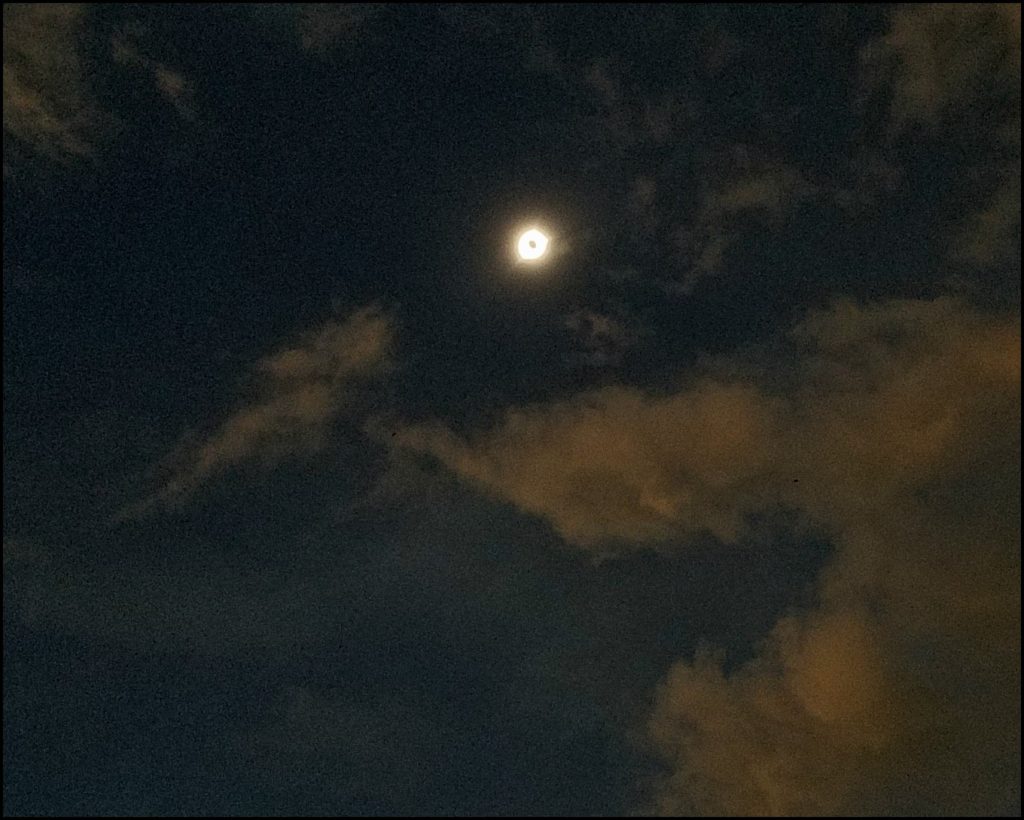 Several sky divers took to the skies in Crete during totality. Can you imagine how magical of an experience this must have been?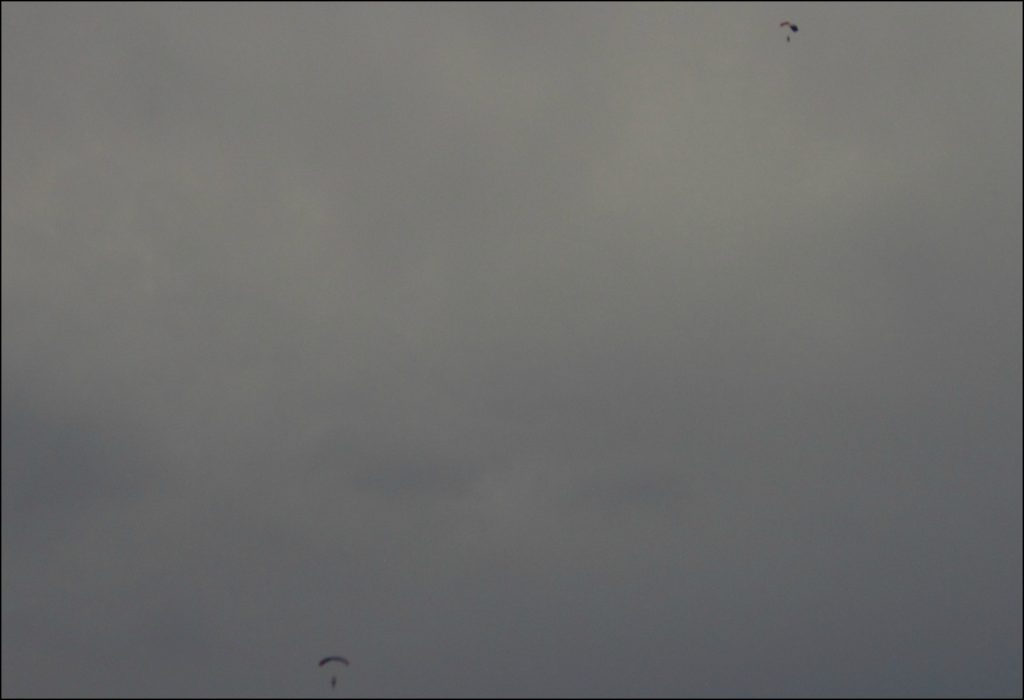 We had a view of a shining diamond with several sky divers all around.
Now I find myself planning for the Eclipse of 2024. This is the next time in my lifetime that it appears I will have an opportunity to view a total eclipse in the United States. For now I reflect on how peaceful totality was and the beauty that the skies offered on August 21, 2017 in Crete, Nebraska.
My husband and I were sporting our Eclipse 2017 t-shirts and will proudly wear these for years to come.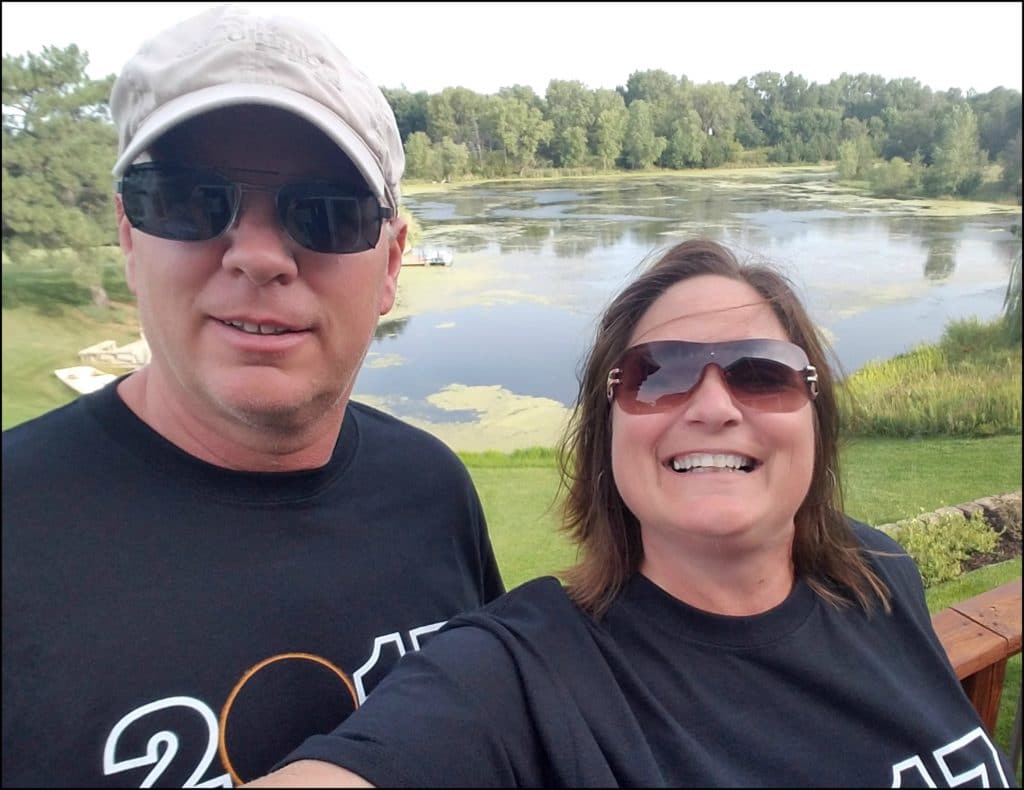 In case you still need a t-shirt to commemorate this historical moment. You can order your shirt here.
Were you able to experience totality for the Eclipse in 2017 in the United States? If so, I'd love to hear about it.
The following two tabs change content below.
SaraB
Sara is a travel enthusiast that resides in North Iowa. You can find her traveling where the plane, train, ship, or car will go. Are you looking to take a road trip? Sara has solutions for you!