Biking Around Clear Lake And The High Trestle Trail In Iowa
It's been a few years since I had been serious about hopping on a bicycle. A few short years back, I hopped on a bike in Gulf Shores, and that's where it stopped. Fast forward to this summer and I'm back on a bike!
We purchased a bike rack that hooks to the back of our car, which is working ok.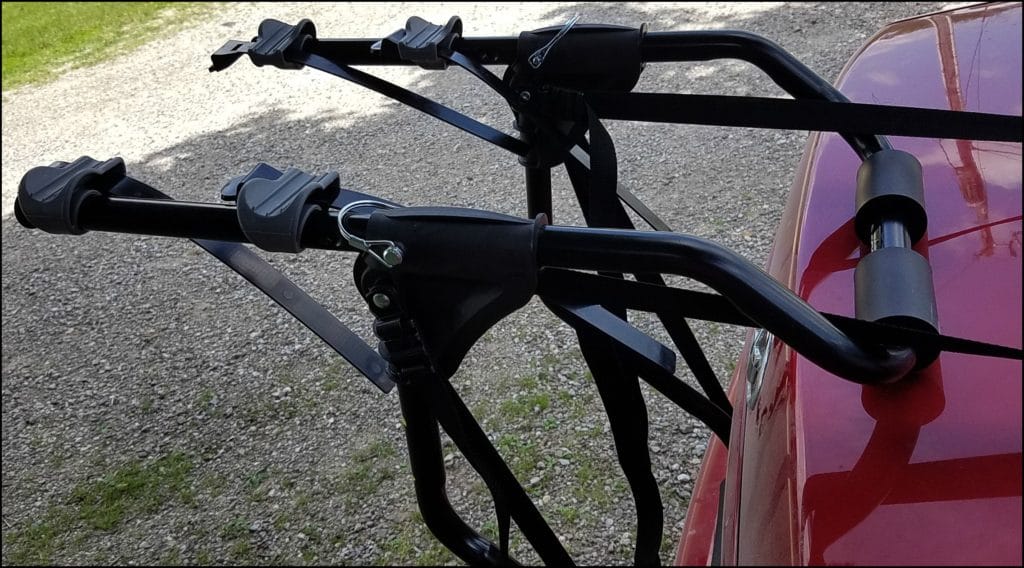 The fact that the straps do not stay tight make it so we don't want to travel too far with this bicycle rack. I see a hitch on one of our vehicles in the foreseeable future for a sturdier bicycle rack. You are probably now asking, "Where did you ride?"
Clear Lake, Iowa is seriously one of the best beach towns in the midwest. The fact that they do have biking lanes marked on the road that goes around the lake, made this a good place to start riding again. I'd highly suggest riding a bike around Clear Lake, as it's a fun way to explore many areas of the lake. If you park downtown and start biking near the seawall, Clear Lake State Park is easy to bike to.Let's face it, views like this are pretty darn nice in the midwest.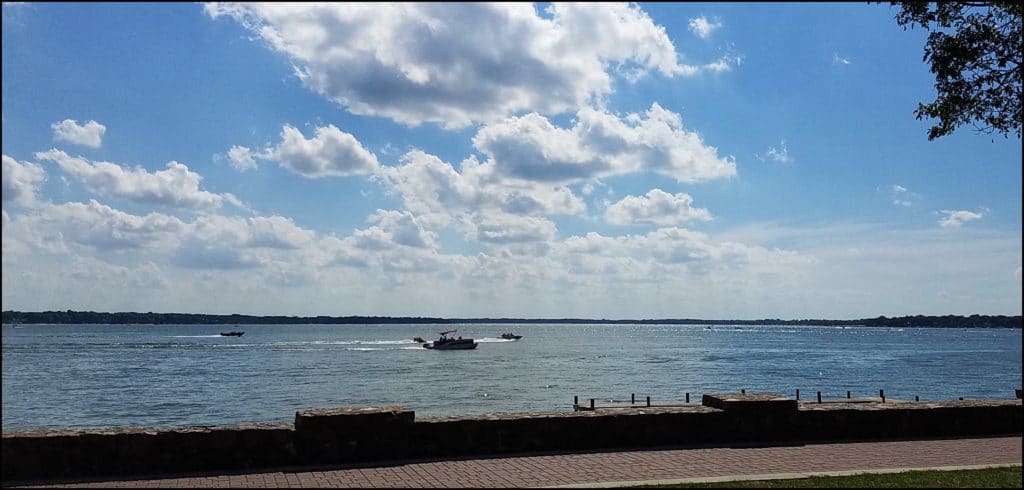 Our experience was good biking around Clear Lake but the yellow and white arrows were confusing to us, as we were not sure which ones to follow. It turned out, the yellow arrows had been in use for a foot race a couple weeks before. If there was one thing I learned from this, it was to familiarize yourself with the direction of the biking lanes before you ride. My husband and I rode single file, which we believed to be common courtesy in the biking world, but we quickly learned that is not the norm. Several groups of bikers passed us (yes, we were the pokey ones) while riding two-three across. I don't foresee us becoming "that" experienced in the near future. I will stick to my single file and not speed racing around the lake. Challenge: While biking around the lake, see if you can find this legendary landmark?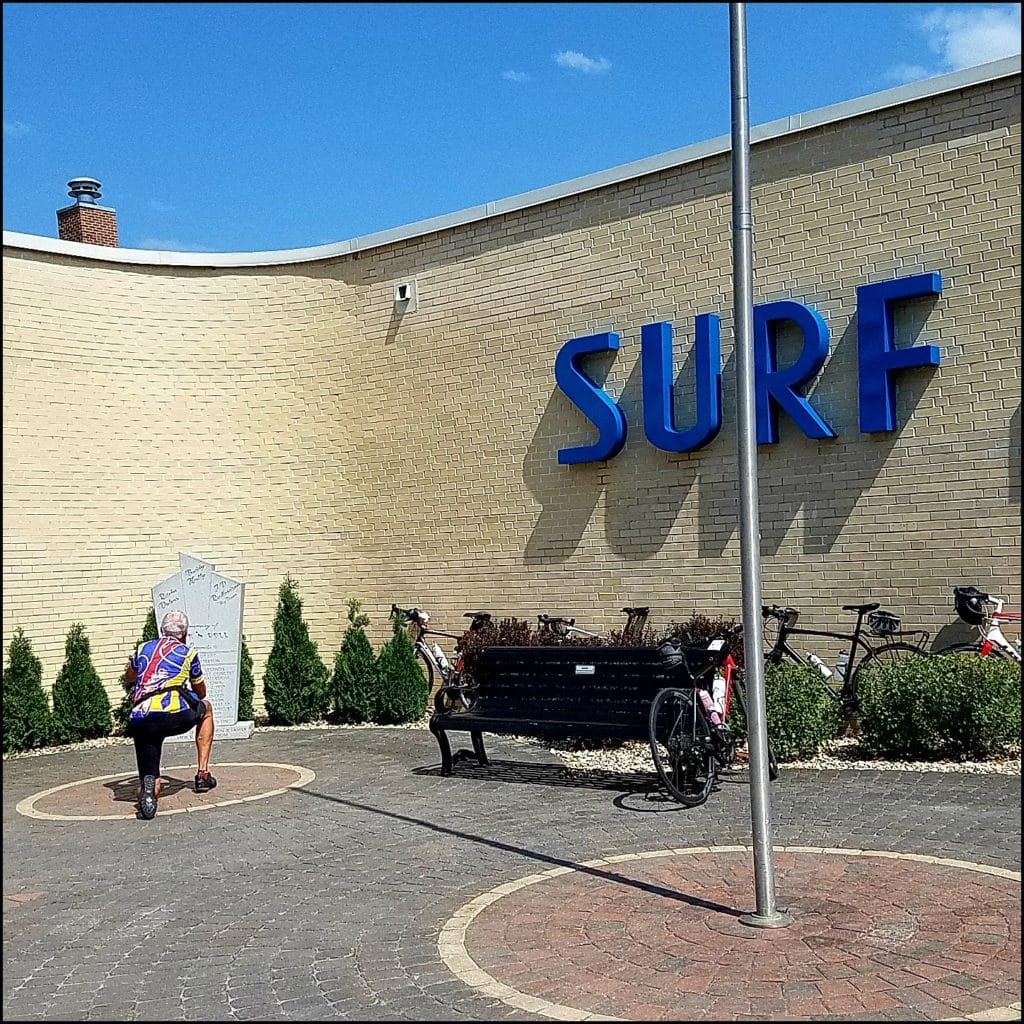 A couple weeks later we ventured to the High Trestle Trail that runs in the Des Moines Area. We found trail parking in a lot in Madrid, across from the Flat Tire Lounge.Tip: If you are biking the trail and looking for a stop along the way, this is a winner! The best thing about starting here was the fact that the actual bridge is approximately three miles to the west of here.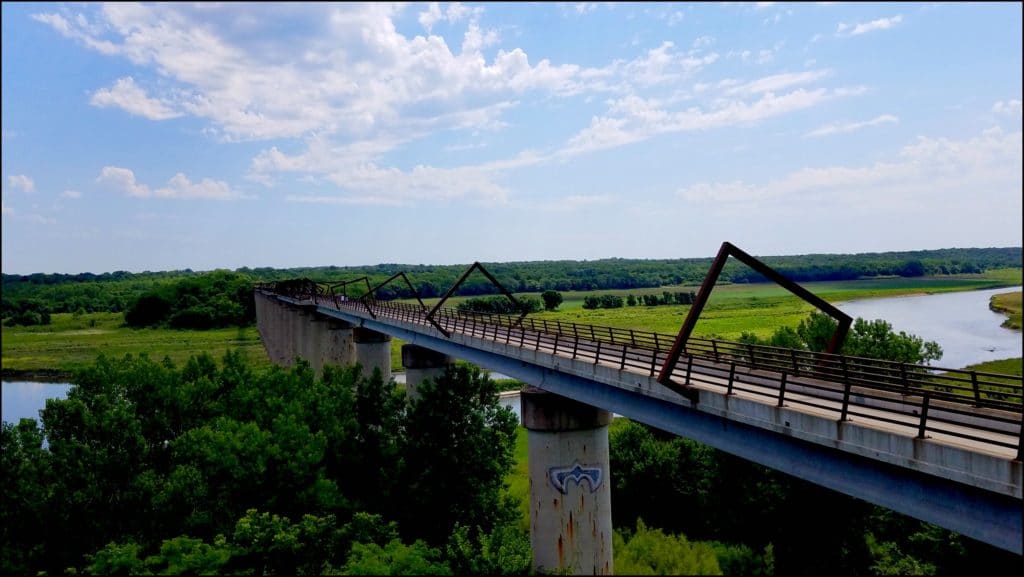 For non-experienced bikers, this is ideal! Not far in, you have a view like this and the ride is relatively on flat terrain.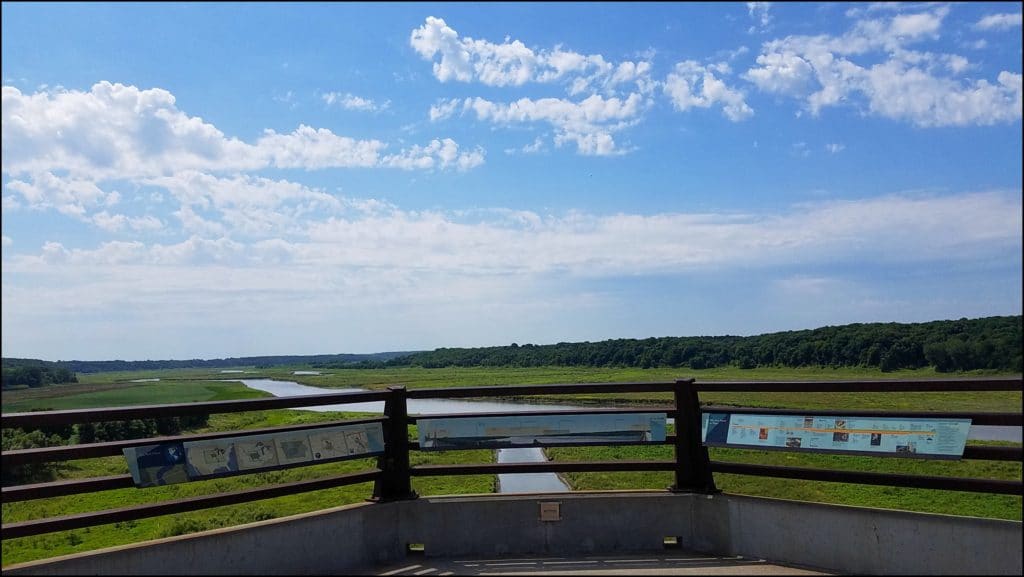 Due to the fact that we had not ridden a bicycle trail in years, there were a few surprises. Again, we rode single file. Thankfully we did, as we were met by people riding three-four wide. There have definitely been some changes in the biking world, in regards to technology. I should have known that music would be playing from several speakers that were hanging from bicycles, as music is a large part of our lives today.
On our way home we stopped into the highly acclaimed Cole's Ice Cream Shop in Slater, Iowa. We dined on one of their famous tenderloins!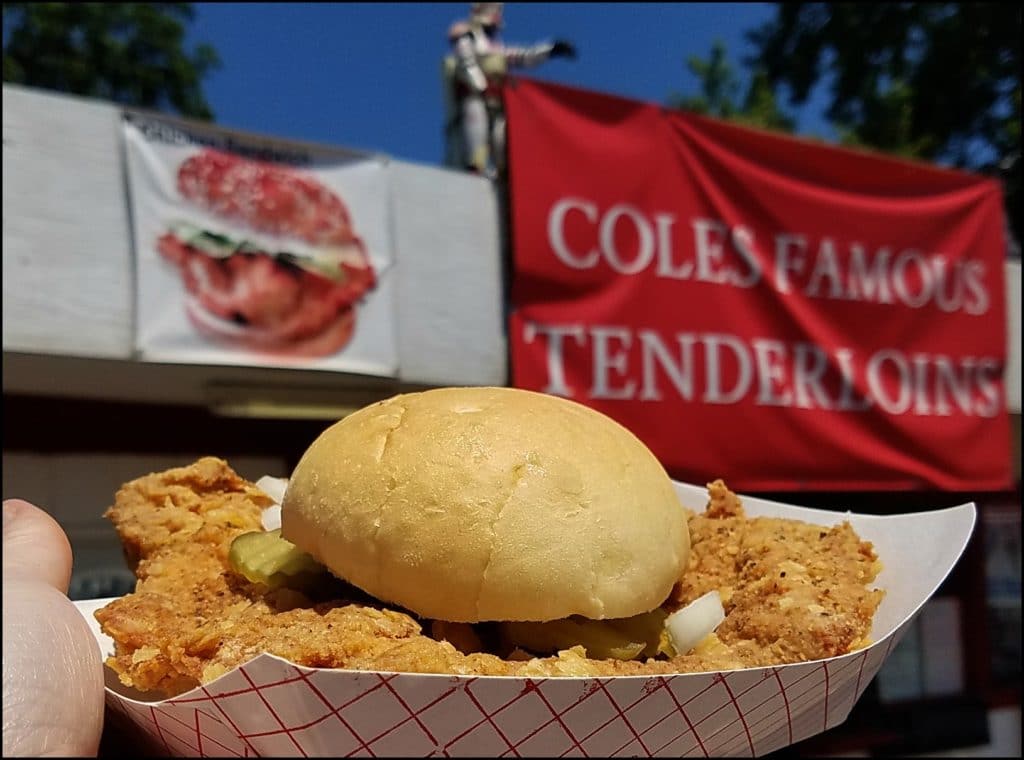 In fact, it was so good, I will be back.
Hopping on a bicycle again has been fantastic! I'm ready to go explore the Elroy-Sparta Trail again, as that's where we rode many miles when our boys were younger. I am curious as to how many people we will meet with music playing and how biking will have changed on this trail. As with any sport, there are "insider" rules that the experienced ones seem to know about. Once we get more regular into this, I believe we will have found our spot!
The following two tabs change content below.
SaraB
Sara is a travel enthusiast that resides in North Iowa. You can find her traveling where the plane, train, ship, or car will go. Are you looking to take a road trip? Sara has solutions for you!