Fieldhouse: Farm To Table Experience In Clear Lake, Iowa
I'm all about a great Farm To Table dining experience. What's even sweeter, is when a new restaurant opens in my area of the country. Fieldhouse recently opened in Clear Lake, Iowa and my husband and I experienced it all first hand this past weekend. I can honestly say that we had the best burger that we have found in North Iowa. The Fieldhouse Burger called both of our names as we searched through the menu. Savannah served ours up with a smile!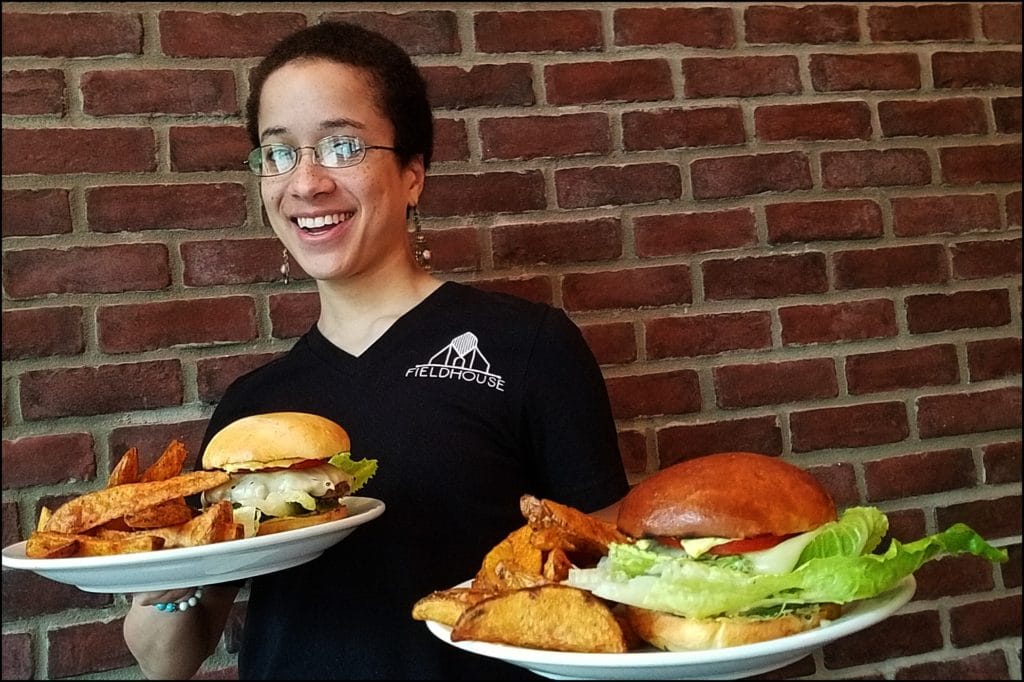 Fieldhouse is more than just a restaurant, as it's bringing several people together. From the local farmer to the employees that are working on attaining their dreams, Fieldhouse is bringing new opportunity to many in North Iowa.
The downstairs area features a bar area and seating. The upstairs offers stunning views of downtown Clear Lake, Iowa with a lake in view across Central Park. I don't know about you, but anytime I can enjoy a meal with a view, I'm all over it.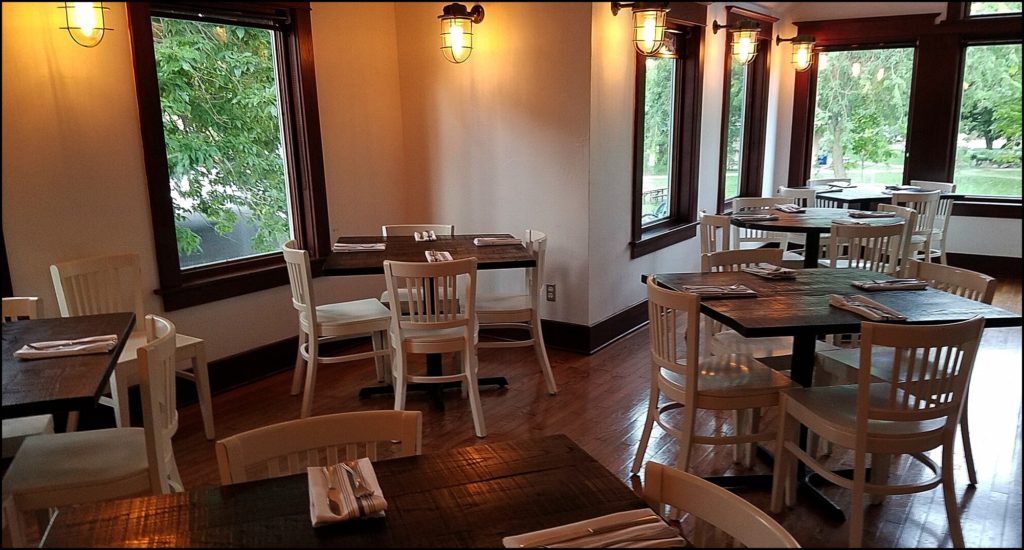 Farm to table restaurants are a little different from traditional restaurants, as menu items do change a little bit as the seasons change. There are often a few staples on the menu, but do often offer a little twist with what's currently in season. It's also important to keep in mind that locally grown foods are often organic and do cost more to produce. Depending on where the foods are grown and where they come from, these costs are often built into the pricing of dishes in any restaurant. Fresh foods are prepared with bare hands, not served up right out of a freezer.
Those of you that have followed me in my travels know that I love a great bread pudding. I was over the moon delighted when they told me that they were offering a blueberry/brown sugar bread pudding on the day we visited. The chef whipped up fresh whipped cream as I waited for my serving.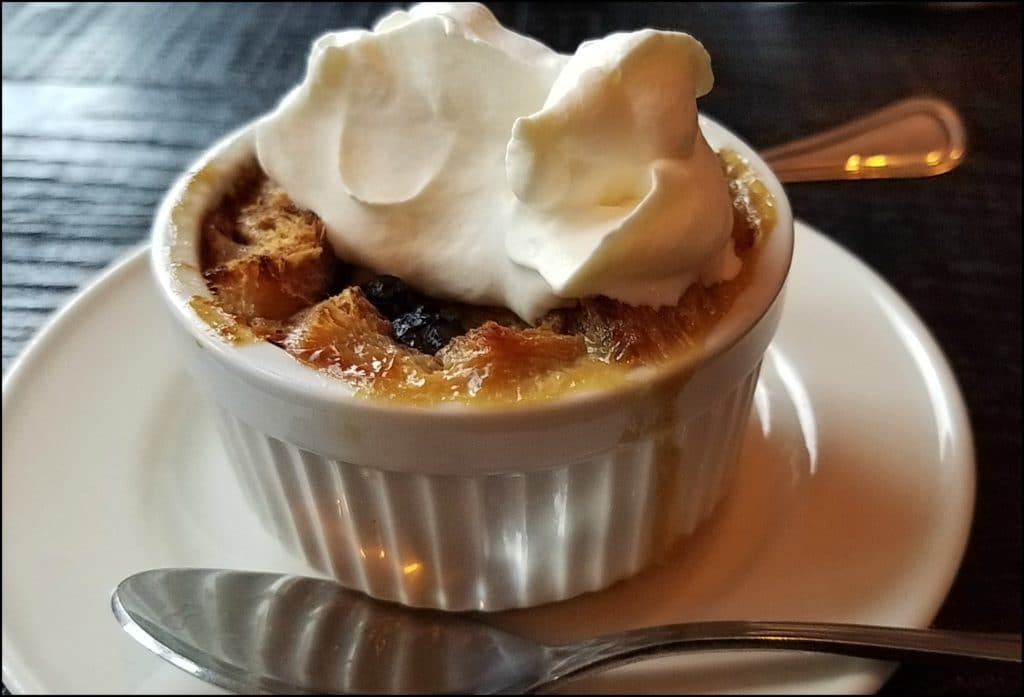 In case you were wondering, the bread pudding at Fieldhouse was so good that it is now calling my name. When is the last time you enjoyed a dessert that was not out of the freezer? There's something to be said about homemade desserts!
For now you can dine at Fieldhouse on the following days:
Thursday 11 am- 3 pm/ 5pm- 10 pm
Friday 11 am-3 pm/5pm- 10 pm
Saturday 11 am-3 pm/5pm – 10pm
Sunday 9:30 am-2 pm/5pm- 9 pm
Follow Fieldhouse on Facebook, Twitter, and Instagram to keep up with the latest happenings. You can also learn more about Fieldhouse and what they are about on their website.
Do you have a favorite Farm to Table experience? If so, I'd love to hear about it and what you enjoyed the most.
* We paid for our meal and the opinions included in this post are mine and nobody else's.
The following two tabs change content below.
SaraB
Sara is a travel enthusiast that resides in North Iowa. You can find her traveling where the plane, train, ship, or car will go. Are you looking to take a road trip? Sara has solutions for you!