Tips For Avoiding Disappointment On Your Next Cruise
Cruising is a form of travel that has grown on me over the past five years. My parents introduced myself and my husband to this world on an extended family cruise in 2013. Since then, we have wrapped up our ninth cruise on Carnival Cruise Lines. The weather is not always perfect and things do not always go as planned. Here are things that may not go your way and tips on how to avoid disappointment.
YOUR SHIP'S TENDER PORT IS CHANGED
On our recent cruise on the Carnival Glory, we were unable to tender in from the side of Grand Cayman, which was closest to Georgetown. We were positioned on the southern coast of Grand Cayman, near Spotts Beach. We had planned to take a cab with our dinner friends to a beach which was located near the original planned tender area. A quick Google search showed Spotts Beach, an approximate 1/4 mile walk from the tender boat drop off point. We went from disappointment too, "this will work."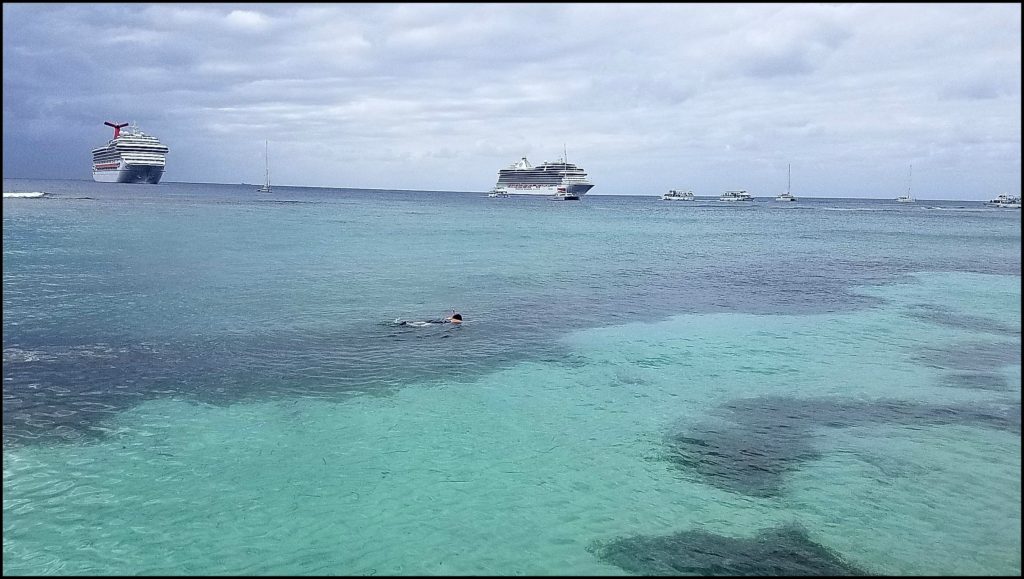 The weather was not perfect, which explained the change in where we arrived from the ship on Grand Cayman. On the bright side of this was the fact that we had no cab fare, the beach was not crowded, the water was perfect for snorkeling and we had a great time! Tip: Spotts Beach is ideal for the novice snorkelers, such as my husband and I are.
Your Shore Excursion Is Canceled
Disappointment can set in really fast if you receive notice that your planned shore excursion has been canceled. On our recent cruise, our shore excursion to Passion Island in Cozumel was canceled due to rough water. Upon arrival, the skies were clearing and the water was rough. We were officially docked two hours later than planned and were ready to go to Plan B. Our plan was to walk downtown from Puerta Maya and then explore San Miguel, as the skies continued to clear. We strolled around, dined and then grabbed a cab to take us around the island. I had been around the whole island, but my husband had not. He loved the island and the next time we return to Cozumel, I am sure we will venture back around this beautiful Caribbean island.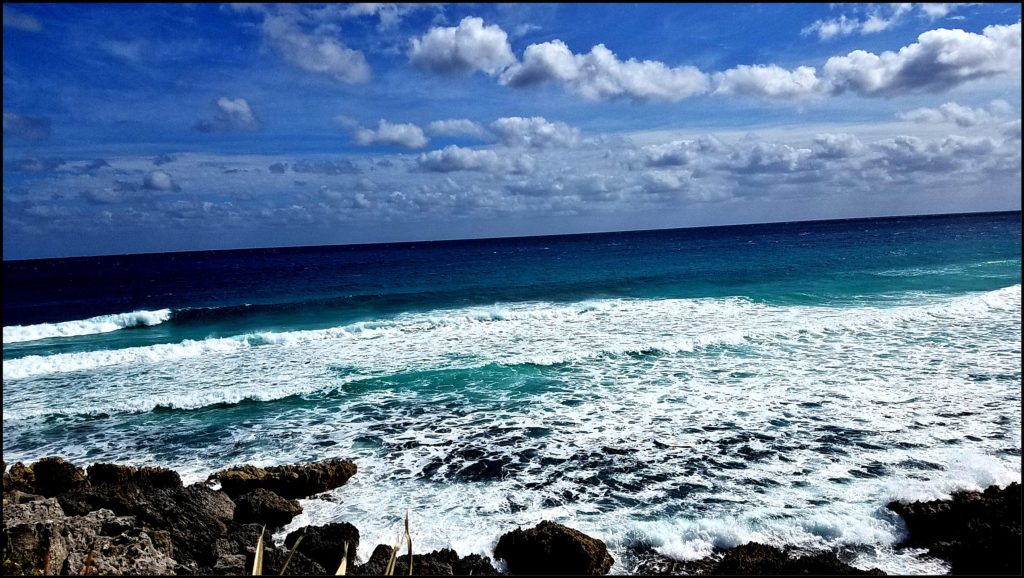 A not so fun day turned into one that we absolutely loved! In my opinion, there is no such thing as a bad day in Cozumel. Tip: Wear comfortable walking shoes as it's approximately a 30-minute walk and enjoy the view!
The Sun Is Not Shining On Sea Days
Let's face it, everyone loves to hang out by the pool or get a little sun on the deck while on a Sea Day. On our last cruise, it's fair to say our Sea Days were busts. It was cloudy, windy and downright chilly.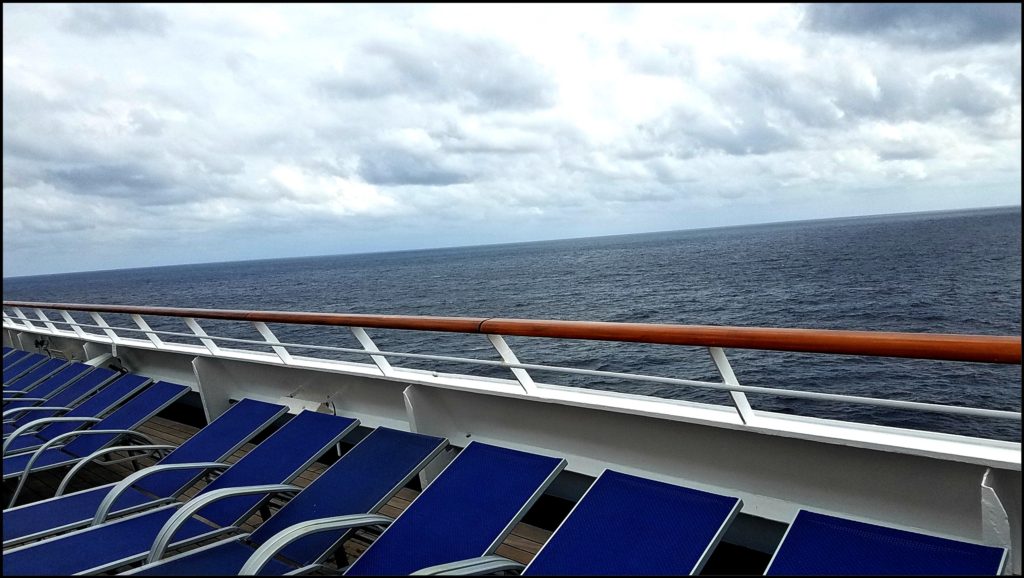 It was on these two days that I wished I had packed an extra sweatshirt. When cruising through the Caribbean in January, sweatshirts are not usually discussed, but it can happen. The best advice I can give you is to prepare ahead of time. Bring a couple good books along and look at the programming on your ship for the day. All cruise lines generally have activities going on throughout the ship. This may be your opportunity to try something new. We spent our Sea Days getting to know our way around the ship and packing up in somewhat of an organized fashion. We topped off our last evening on the ship, which was a bust for a Sea Day, at the Steakhouse on the Carnival Glory. A steak dinner cures everything, right? Tip: Hit the hot tubs on Sea Days that appear to be a bust.
Cruising is often at the hands of Mother Nature. It's not any fun when the weather does not go as you think it should. As with any vacation, plan ahead and know that you may have to choose Plan B or Plan C at some point on your cruise. My opinion is that any day on a cruise ship is better than a cold winter day at home in Iowa.
It could be helpful to plan your cruise dates around dates where you'll have favorable weather. If you're looking to take a cruise and want to ensure you have favorable weather, it could be helpful to plan your cruise dates around January, February, or March. During these months, the temperatures are mild, and the chance of precipitation is low. However, keep in mind that these months are also peak season for cruises, so book early to get the best deals.
Also, consider choosing locations where rainy days are not considered typical, like cruises to Machu Picchu and Galapagos Islands. As mentioned before, unfortunately, there is no guaranteed weather, so be prepared for any eventuality. With a positive mindset, you'll be able to make the best of your cruise, regardless of the weather.
Happy Cruising my friends and remember to be flexible while enjoying your floating hotel.
*Note: My husband and I paid for our cruise and all opinions are mine and nobody else's.
The following two tabs change content below.
SaraB
Sara is a travel enthusiast that resides in North Iowa. You can find her traveling where the plane, train, ship, or car will go. Are you looking to take a road trip? Sara has solutions for you!