Nature Experiences To Enjoy Along The Alabama Coastline
When people hear the words Alabama Beaches they often think of the fine, sugar sand which feels wonderful underfoot. Did you know that Gulf Shores is also home to unique nature experiences that you cannot experience anywhere else? The Leave Only Footprints initiative is a starter for engaging visitors in what the area has to offer.
KAYAK ADVENTURES
If you have ever wanted to try kayaking, I would highly suggest booking an adventure through Wild Native Tours and trying it out in Alabama! Our guide was extremely patient and helpful for beginners.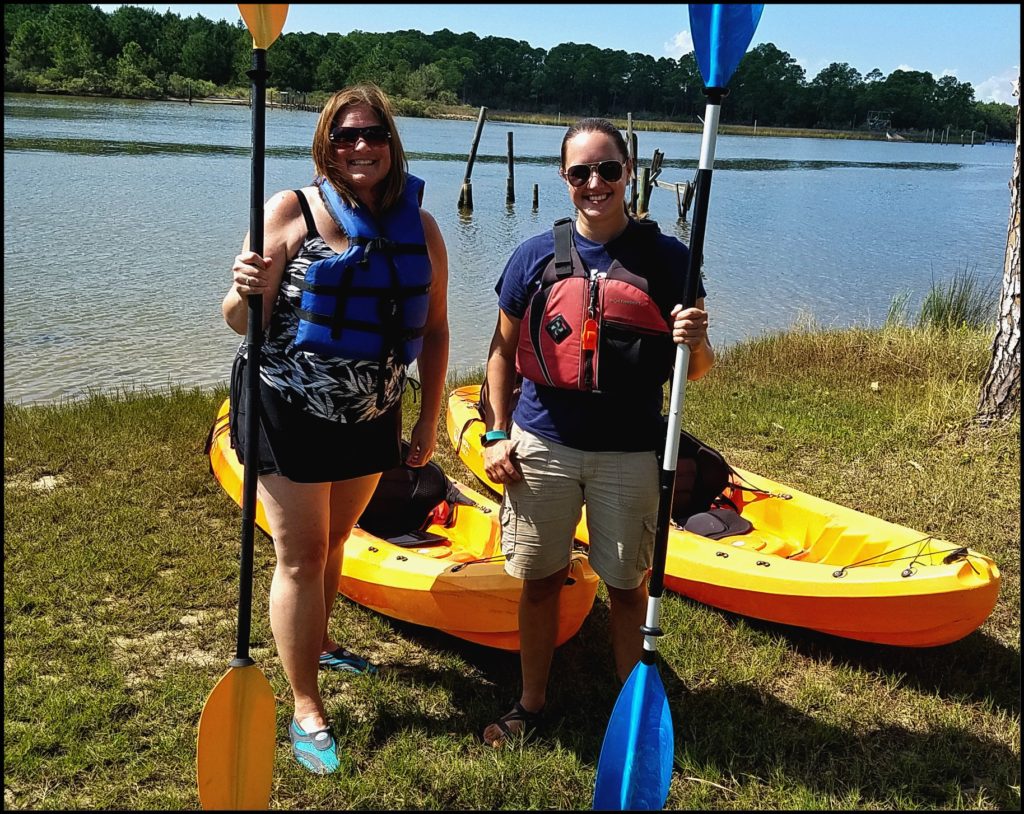 The tour is very informative and offers an opportunity to explore areas that thousands of people visiting the area never see.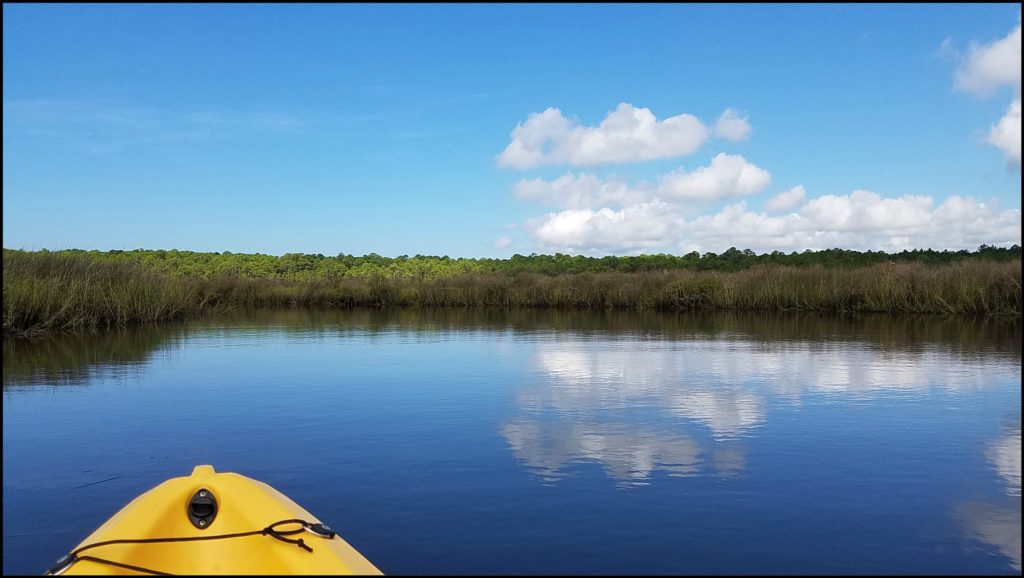 BIKING ADVENTURES
When is the last time you hopped on a bicycle and experienced miles of trails surrounded by nature? The Hugh S Branyon Backcountry Trail offers 13+ miles of paved trails for hiking, biking and the like.Stop at Beach Bike Rentals to rent your gear for the day and hop on the trail from the parking lot at the bike rental shop.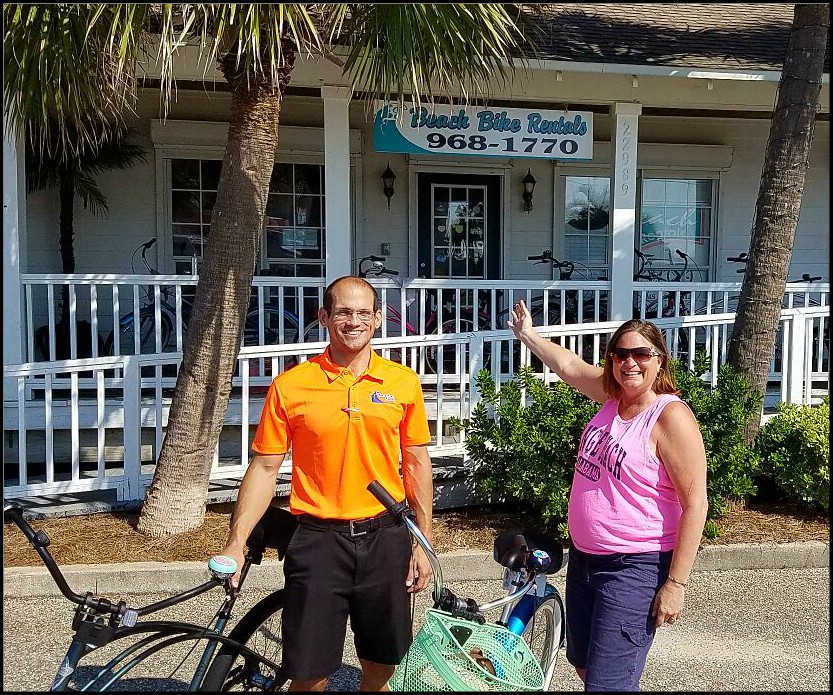 The team at Beach Bike Rentals will assist you in every way possible to make sure you get the most out of your experience.Let's face it, who doesn't like a cute bicycle like this?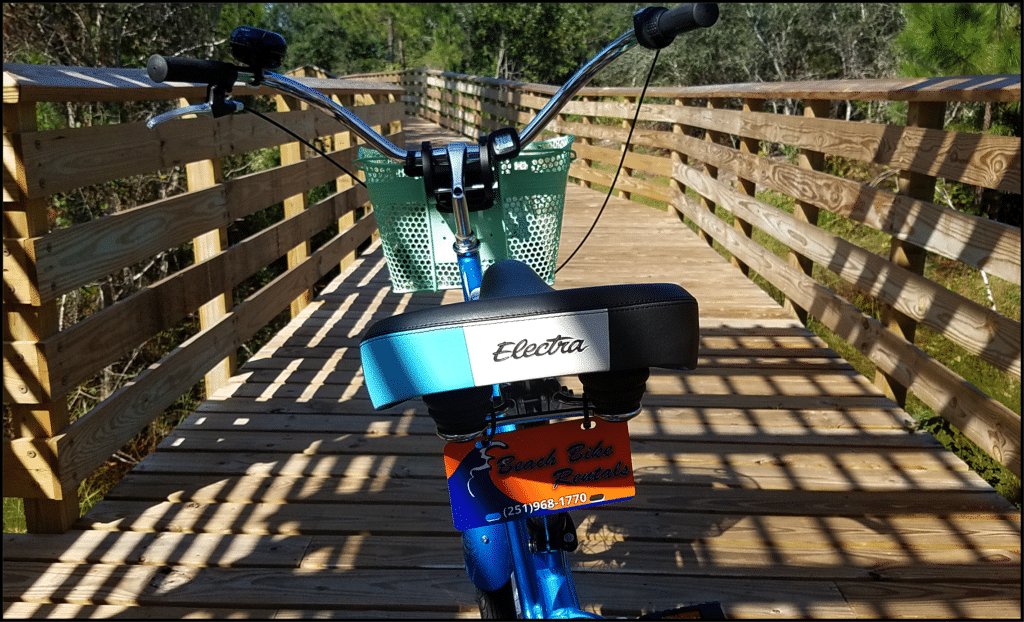 HIKING TRAILS
Numerous hiking trails prevail through the area with the Jeff Friend Trail, Centennial Trail, Gator Lake Trail and Pine Beach Trail. The Bon Secour National Wildlife Refuge is where you will find these trails, which are a bird lover's dream come true.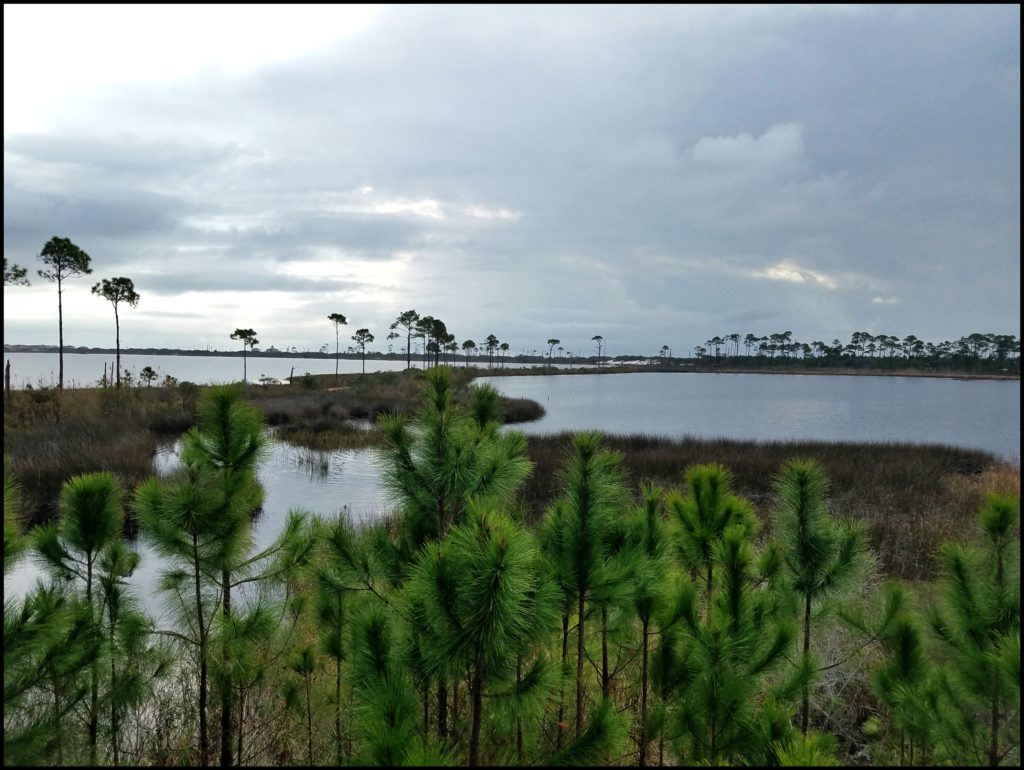 From mice to sea turtles and even alligators, this area is lively with critters. The best tip I can give you is to wear a good pair of walkings shoes, pack sunscreen, bug spray and the best pair of binoculars that you own. Signage along the trails will help you identify birds and other plant species along the way.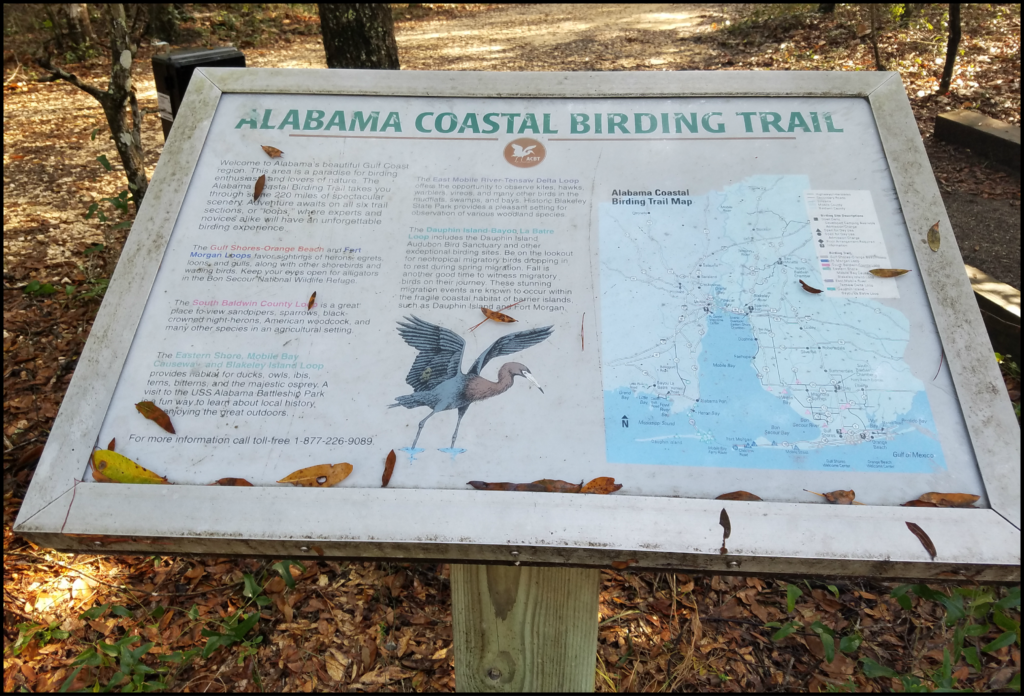 SEGWAY TOURS
Have you explored an area on a Segway? If you have not, you are missing out. Coastal Segway Adventures offers Segway Tours on the Hugh S Branton Backcountry Trail System.
This is where I learned how to ride a Segway and I will tell you this- they are extremely patient people and will make sure you have a great experience. Yes, that's me, on the right. Notice how tense I am?
SCENIC BYWAY
Alabama's Coastal Connection features a scenic byway that nature and history enthusiasts will appreciate. Take a step back in time and spend some time at Fort Gaines and Fort Morgan.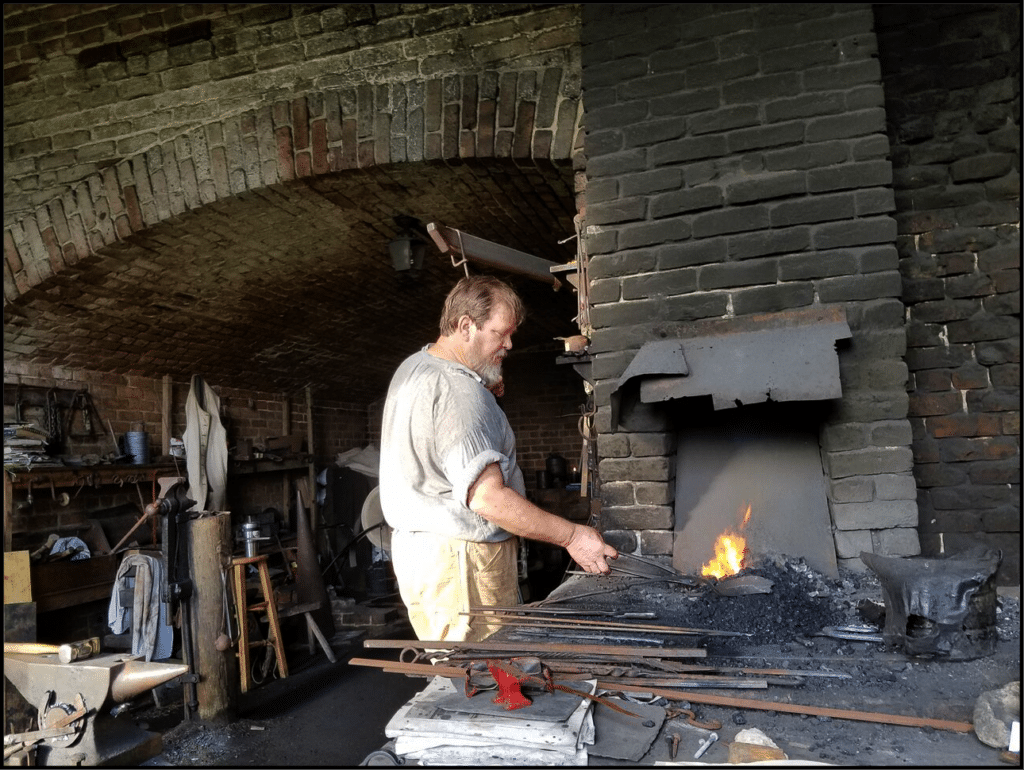 These historical sites are a unique way to experience history, as well as beautiful views of the water nearby. Bellingrath Gardens offers beauty all year long and a historical mansion that will find your jaw dropping.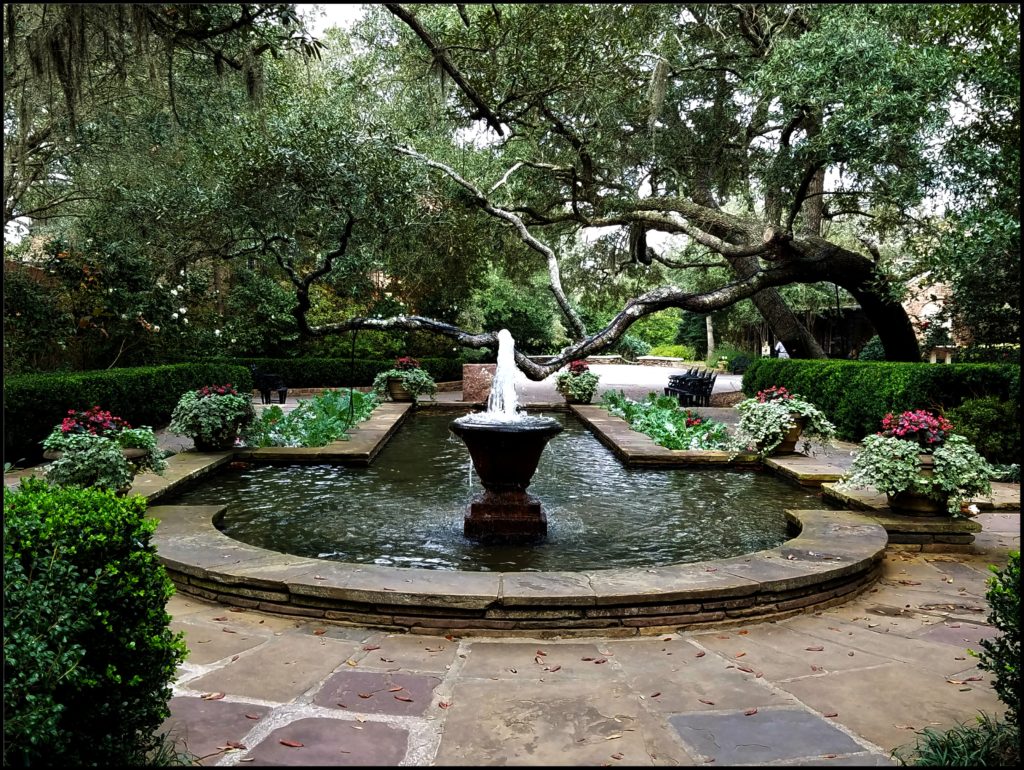 Many of you know that I strongly feel that Alabama is home to the best 32 miles of pristine beaches in the lower 48 of the United States. I wanted to show you that this area is also home to several other unique experiences that many beach communities do not offer. This is one destination where nature enthusiasts that adore a clean beach will find themselves at home. The Leave Only Footprints initiative is strong along the Alabama Coast, as visitors are practicing "leaving no trace" and picking up after themselves.
When is the last time you explored the Alabama Coast? Did you venture into other areas besides the beautiful beaches? If so, I would love to hear what you did.
*Thank you to the Leave Only Footprints Initiative for hosting me while in the Alabama Coastal area.
The following two tabs change content below.
SaraB
Sara is a travel enthusiast that resides in North Iowa. You can find her traveling where the plane, train, ship, or car will go. Are you looking to take a road trip? Sara has solutions for you!