The Wylie House Museum In Bloomington, Indiana: A Treasure To Not Miss
Historical homes, such as the Wylie House in Bloomington, Indiana are treasures that we all need to appreciate. I have found these stops to be some of the most reflective and enjoying places I visit while on the road. I was delighted when the folks over at Visit Bloomington set up a visit for myself and Cindy of Traveling Adventures of a Farm Girl.
I was even more excited when I learned that our guide had taught in my home state at Iowa State University. She was extremely knowledgeable about the home and I loved that this Christmas cactus was blooming during our March visit.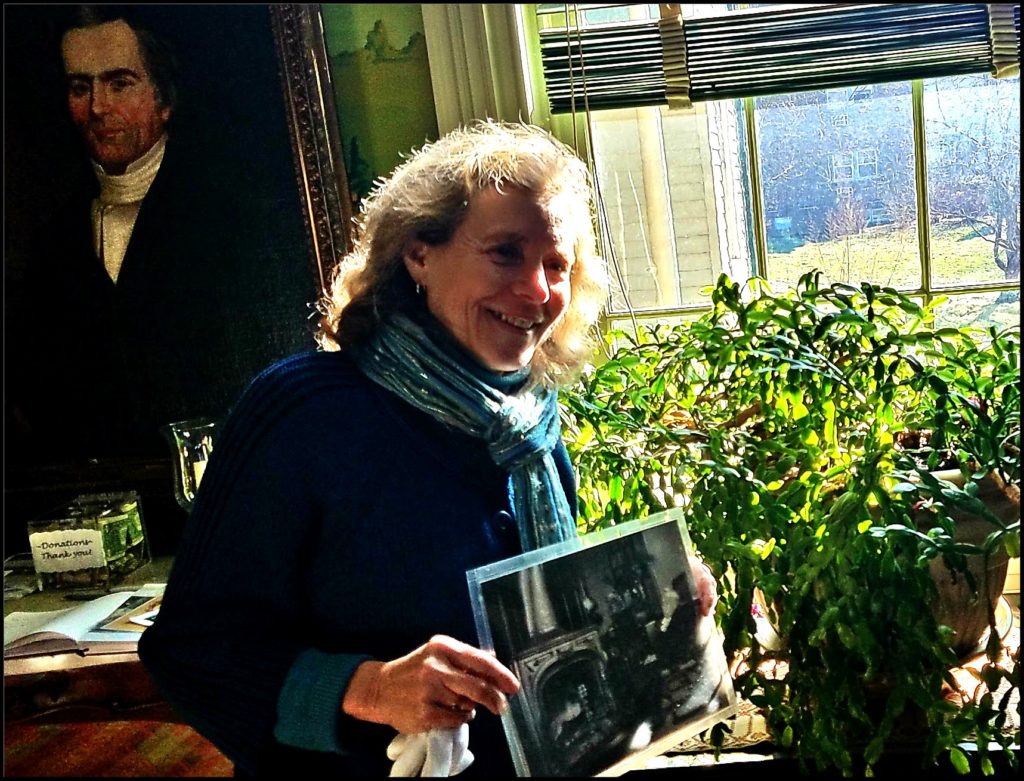 There's something to be said about a blooming cactus at random times of the year. If you have visited the Wylie House, I'd love to know if you have seen it blooming.
The furnishings throughout the home reflect the time period of the 1940's. Different events are also held throughout the year within the community and the Wylie House is known to participate in those. During our visit, quilts were featured, as Bloomington is home to the annual Indiana Quilt Show.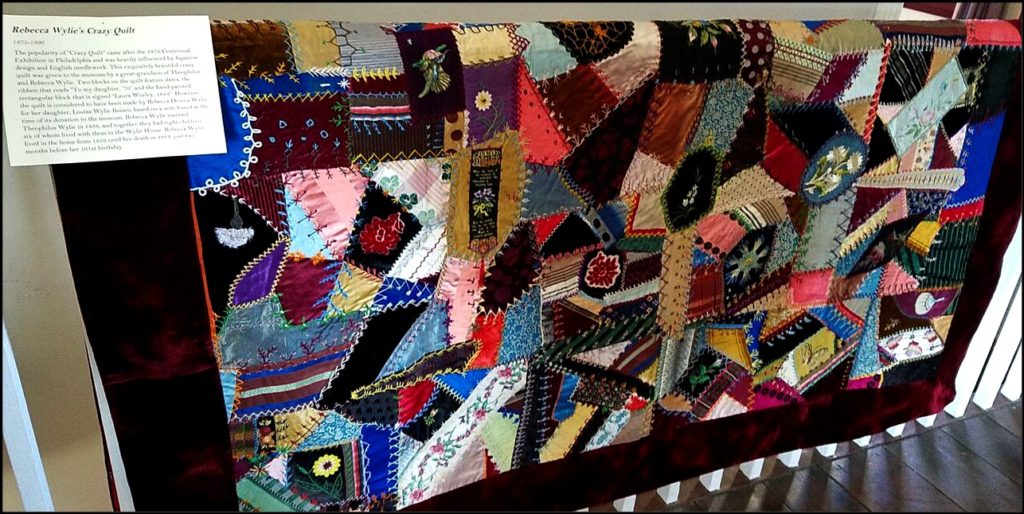 This proves my point that historical homes like this offer something different all year long, which gives visitors a reason to return multiple times throughout the year.
It was fun to see artists at work throughout the property on our visit, as students of Indiana University were doing their thing.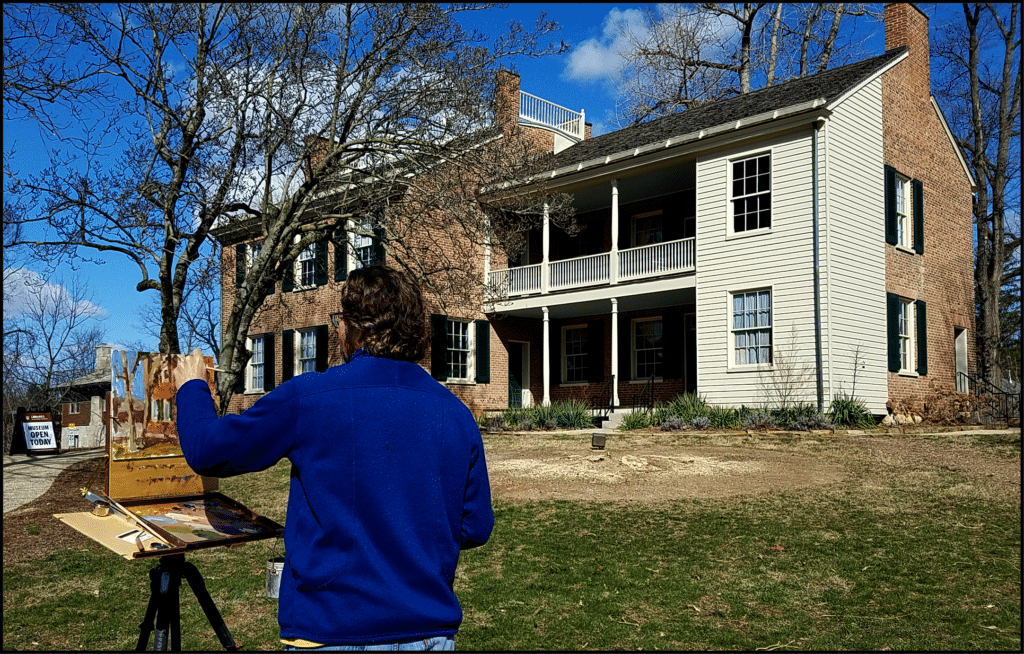 While touring the Wylie House, I kept going back to the ten of twelve kids of the Andrew & Margaret Wylie family. They lived in the home from 1859-1913 with ten kids. The house was spacious but in the grand scheme of things, ten kids would be challenging under any roof. Life appears to be simpler back in the day, do you agree?

This home is located on the campus of Indiana University and parking is tricky. My advice, grab the first parking space you come to within five-six blocks of the home. I got lucky and found a place, right out in front. I arrived within ten minutes of opening time, which I am sure contributed to finding that place.
Historical homes are gems. The midwest in particular offers several unique properties worth exploring. Each historical home showcases something special and the Wylie House Museum in Bloomington is no exception, as I saw a Christmas Cactus blooming in March.
*Thank you to Visit Bloomington & The Wylie House Museum for arranging my visit.
The following two tabs change content below.
SaraB
Sara is a travel enthusiast that resides in North Iowa. You can find her traveling where the plane, train, ship, or car will go. Are you looking to take a road trip? Sara has solutions for you!