I-80: Iowa To Estes Park Road Trip
I-80: Iowa to Estes Park Road Trip
Iowa to Estes Park makes for the perfect road trip. Living in the Mid-West, specifically Iowa, puts us smack dab in the middle of the country.We enjoy an occasional road trip to Estes Park, Colorado; and we have found I-80 to be a fun, adventurous experience. Yes, there is a lot of traffic, but it does provide the quickest and most efficient route to the Estes Park area.
Elk Horn, Iowa First Stop On Iowa To Estes Park Road Trip
Elk Horn, Iowa offers a glimpse into Danish America. Stop into the world-famous Danish Windmill and experience Danish hospitality while in the area. Stroll the grounds for a quieter place in time as you explore this beautiful town.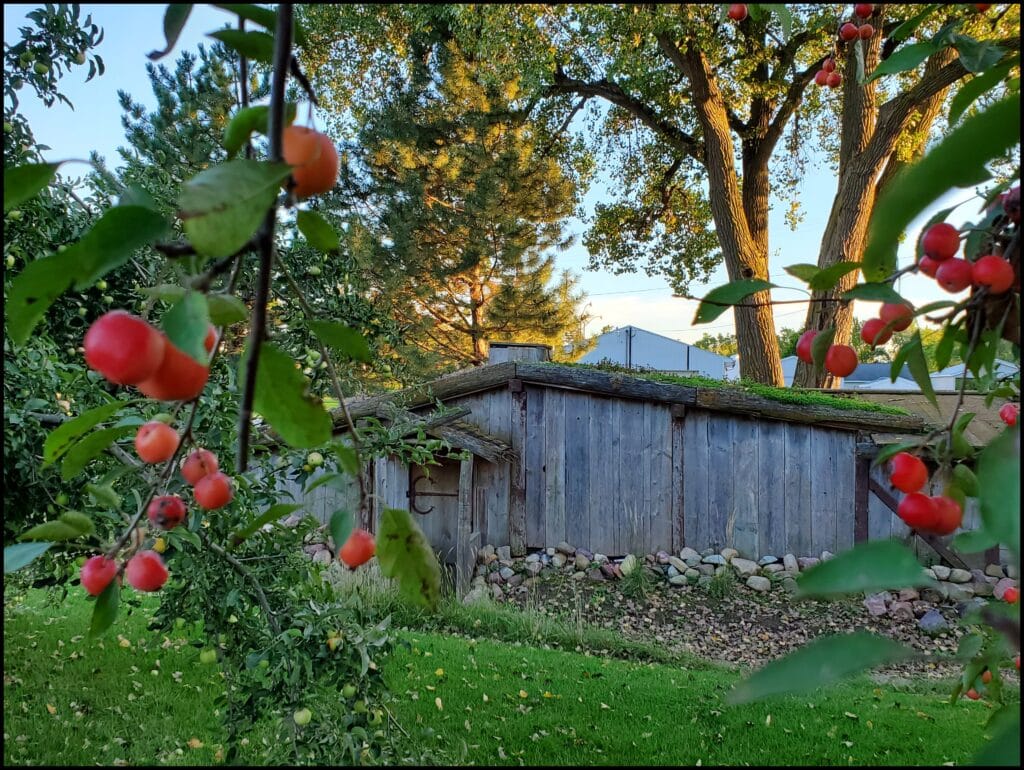 From the Danish history to the people and the food, you will love your stop off of I-80 in southwest Iowa. This will be the beginning of an epic road trip from Iowa to Estes Park.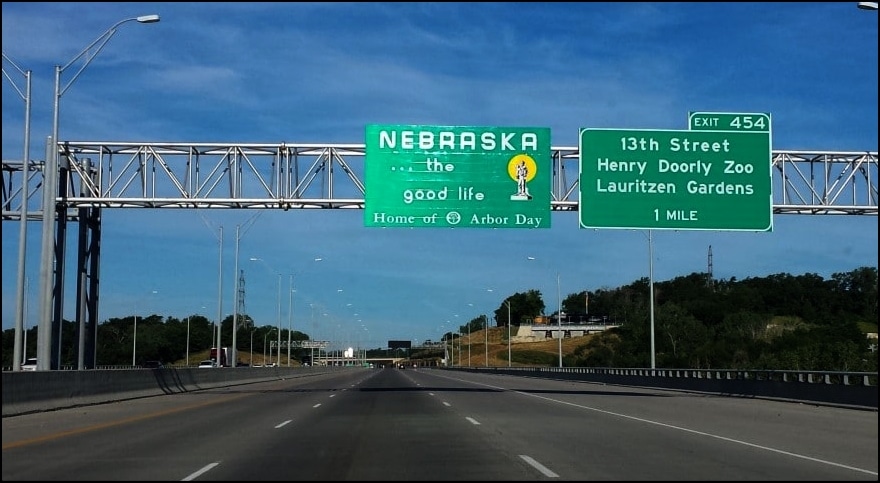 Omaha, Nebraska
The Omaha, Nebraska area does provide a nice variety of things to do. We have often added a day in Omaha on our way to Estes Park. Omaha is four hours from home for us, so it's a nice way to break up the 12 hours of travel. We love a good zoo and the Henry Doorly Zoo in Omaha is a fantastic one! If you would like to venture out into something a little different, Omaha happens to be home to some awesome culinary tours. My friend Lisa recently experienced strolling through the Old Market on a culinary tour. Who doesn't enjoy a little food culture, right?
Kearney, Nebraska
The Great Platte River Road Archway Monument, located in Kearney, Nebraska, goes right across I-80. From covered wagons to all about the land where the buffalo roam, this is a family-friendly museum that is a must-see! Traveling East to West offers different views under the archway on I-80. There are a couple of exits off of the Interstate, which makes it easy to get to.
Tip: Visit the Classic Car Museum in Kearney before you leave town.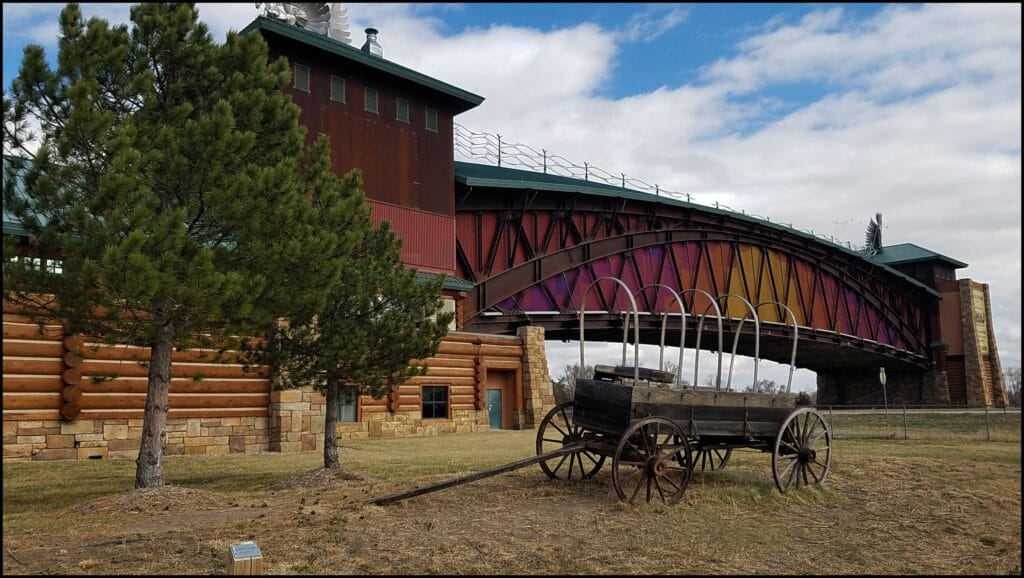 North Platte, Nebraska
As you continue on I-80 towards Estes Park, you will come to North Platte, Nebraska. If you are traveling with tweens or teens, I would highly suggest that you spend some time tanking the river and riding the go-carts at Cody Go Karts.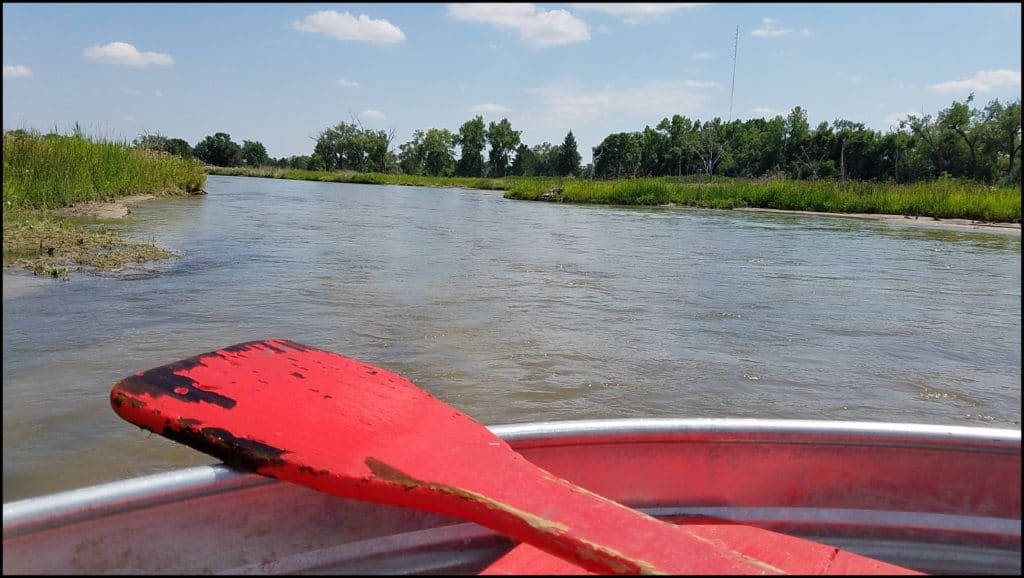 History buffs will appreciate all that Buffalo Bill's Historical State Park has to offer. You may want to plan a minimum of 24 hours in North Platte, from the history, fun and food– you will be busy!
If these stops don't work on your way west, make it a point to stop on your way back East. June- August are peak travel seasons and I would highly recommend making hotel or campground reservations before you leave home. It can be disappointing to not have a place to call it a night when you have planned on it. Plan your road trip on I-80 before you leave home and Estes Park will be ready for you when you arrive.
Estes Park, Colorado
And one more tip! Once you arrive in Estes Park, make sure you have 24 hours to acclimate yourself to the higher altitude. Having experienced altitude sickness, I can tell you that these 24 hours will be time well spent. Then, plan your climb through the gorgeous trails of Rocky Mountain National Park. It's a trail like this that awaits you.
Tip: Hike the Bear Lake to Fern Lake Trail to experience this view at Odessa Lake.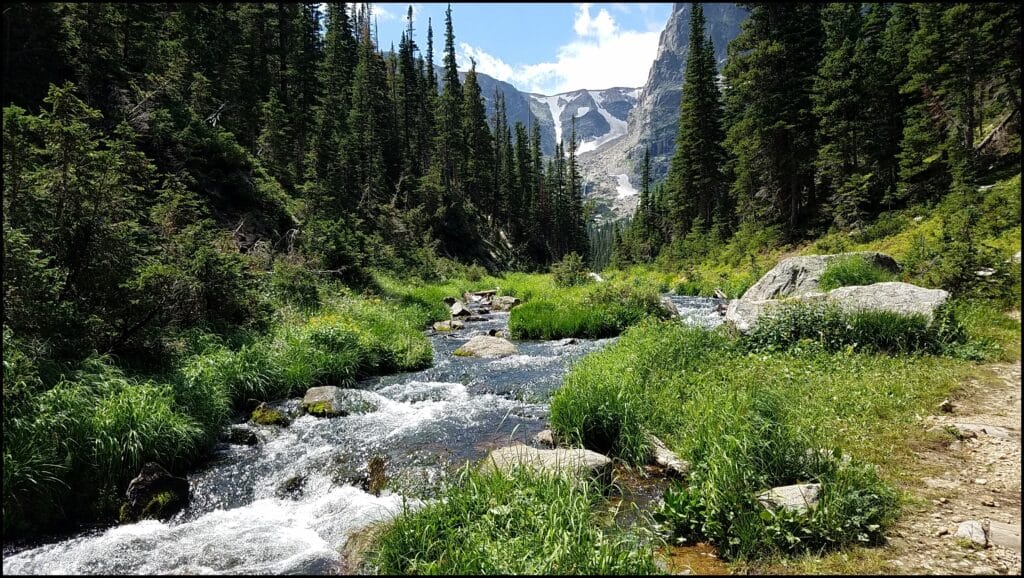 This road trip is enticing any time of year. The summer season brings beauty, unlike anything you will have ever seen in Rocky Mountain National Park. Pack your binoculars, hiking shoes/boots, rain gear, and backpack for a memorable experience.
Happy Traveling~ Sara
The following two tabs change content below.
SaraB
Sara is a travel enthusiast that resides in North Iowa. You can find her traveling where the plane, train, ship, or car will go. Are you looking to take a road trip? Sara has solutions for you!