Chickasaw Conference & Retreat Center: In The Heart of Chickasaw Country
I'm always looking for unique lodging experiences. When I was recently invited to spend some time at the Chickasaw Conference & Retreat Center in Southern Oklahoma, I jumped at the opportunity. I was pleasantly surprised at how beautiful this area of the country was. I'm not sure what I was expecting, but views like this were not what I expected.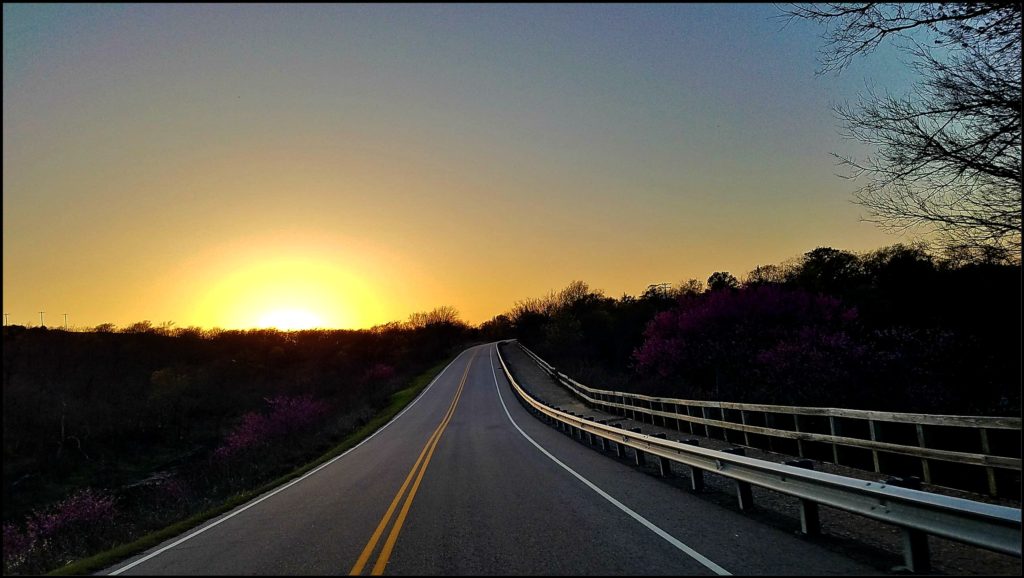 The Chickasaw Conference & Retreat Center offers space for group meetings, family gatherings and even a weekend away with your special someone. With several different sized meeting rooms on the property, there is sure to be a room that fits your group.
The one thing that I loved about this property was the large fitness area. It not only serves as a fitness center for guests on the property, it also offers a place for exercise for folks in the local community.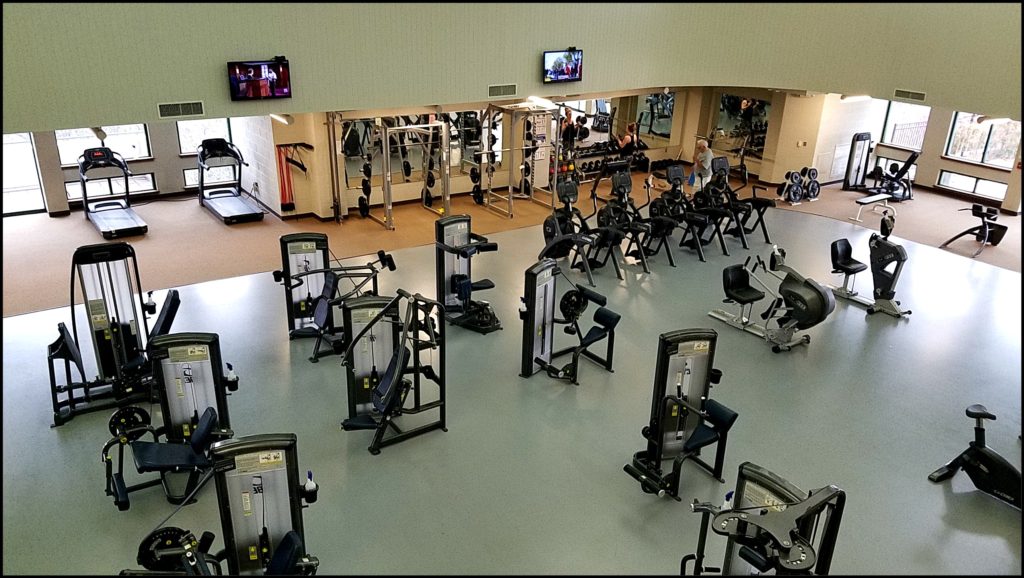 The fitness center, steam room & sauna, along with the indoor pool offer a wonderful space for guests to work on their fitness goals.
The Executive King Suite was my home while on site. It's fair to say this soaking tub immediately caught my eye.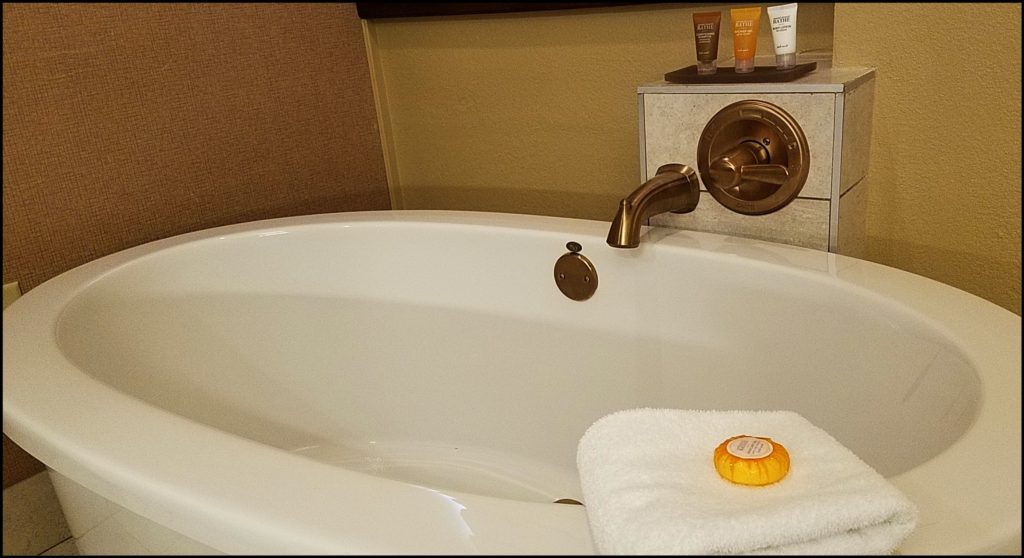 The private balcony offered space for approximately 10 people to comfortably gather. I envisioned this area as a comfortable space to plan meetings and future events. This Executive King Suite also offered wifi and a nice bar area, with a comfortable office workspace.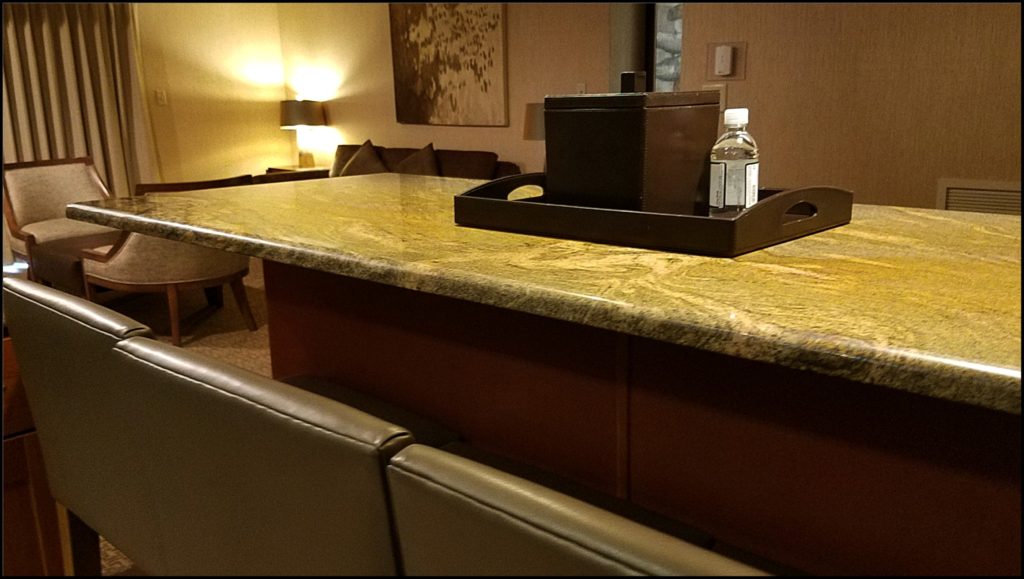 Business partners can gather around the bar area and comfortably discuss what needs to be discussed.
The hospitality team definitely knew how to make my experience a good one. Upon setting my first foot in the door, I was greeted with a smile. I had arrived early and had anticipated having to wait for my room. I was pleasantly surprised to learn that my room was ready and I could begin to explore Chickasaw Country.
If you are looking for a unique place for a wedding, this venue is ideal for a memorable wedding day. From the first day of planning to your actual wedding day, the staff will assist you to be sure you have the best day of your life.
While staying here, make some time to stroll outdoors. There are stunning views from all angles on this property.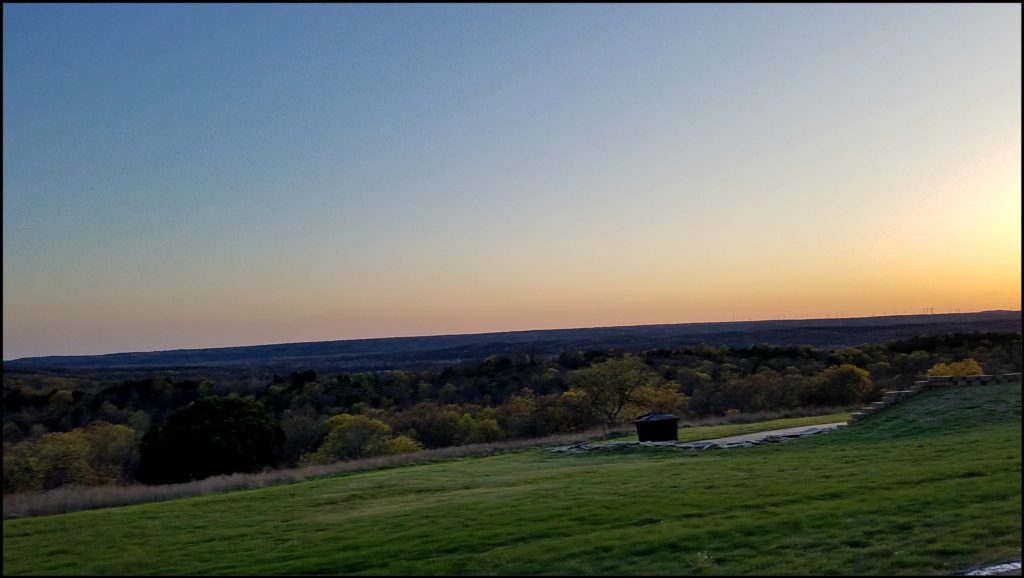 The Arbuckle Mountains surround the Chickasaw Conference & Retreat Center and are not to be missed. Make some time to hike around and explore, as you will embrace nature and the rich history of the area.
Stay tuned, as I have much more to share about this part of Oklahoma. From the people, rich history, and the stunning natural scenery, I cannot wait to return to this area.
*Thank you to Chickasaw Conference & Retreat Center for hosting me and to all the businesses in the area that welcomed me.
The following two tabs change content below.
SaraB
Sara is a travel enthusiast that resides in North Iowa. You can find her traveling where the plane, train, ship, or car will go. Are you looking to take a road trip? Sara has solutions for you!