From An Award Winning Bagel To Ice Cream, There Are Reasons To Hop Off Of I-35 In Southern Minnesota At Exit 41
Owatonna, Minnesota is one of those destinations that I have honestly driven by many times on I-35 in Southern Minnesota. When you make the choice to hop off of I-35 at Exit 41, an opportunity awaits. There are many things to do in Owatonna, Minnesota, waiting for you to visit
ARCHITECTURE, NATURE & FOOD EXPERIENCES AWAIT IN OWATONNA
From stunning architecture to a welcoming community, Owatonna has it all. The treasures that await are not visible from the Interstate Highway. Once you land in the heart of the town, your eyes will be opened. In fact, with four hours to visit; I quickly learned that a return visit is in order. Four hours was not enough time to try out all of the things to do in Owatonna, MN.
AMAZING BAGELS IN OWATONNA, MINNESOTA
It's true that food is something we all remember. We remember when we enjoyed tasty food and boy, we don't forget when our meal turned out to be a dud. Old Town Bagels serves up some of the best-tasting bagels that I have ever indulged in. The Kitchen Sink Bagel served up as a club sandwich was a winner in my book!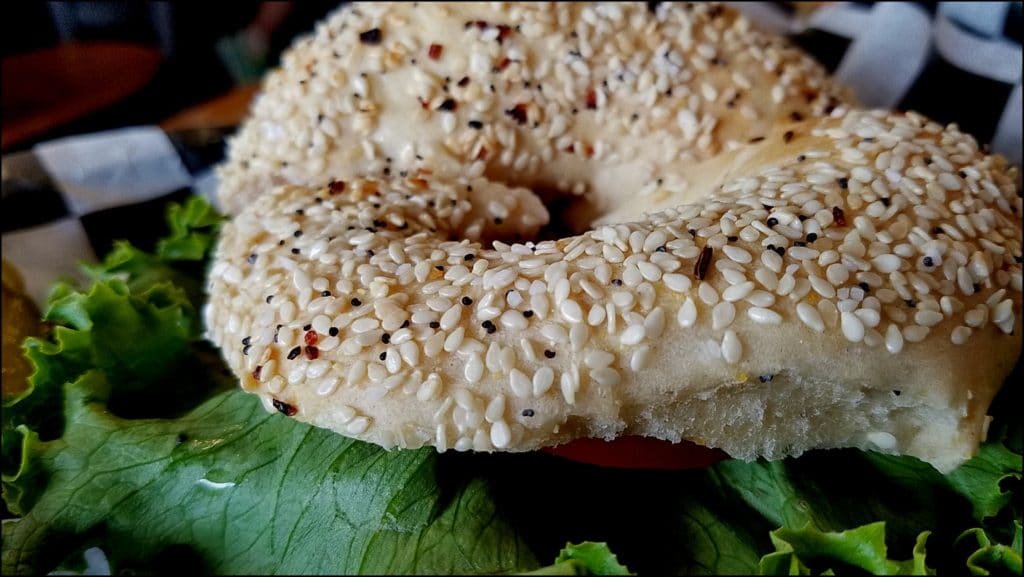 There were numerous desserts to be enjoyed, as well as daily specials. It was quite obvious that this is a busy place in Owatonna, as people were lined up to order their favorites.
BOUTIQUES
Kristi's Clothing located at 301 North Cedar Avenue offered some of the cutest women's clothing that I had seen in quite a while. The building itself is a treasure all of its own. Kristi takes pride in her shop and it was evident that she understands the value of customer service. A nice selection of clothing was on hand, as well as a nice variety of jewelry to compliment all the fun outfits that she had to offer.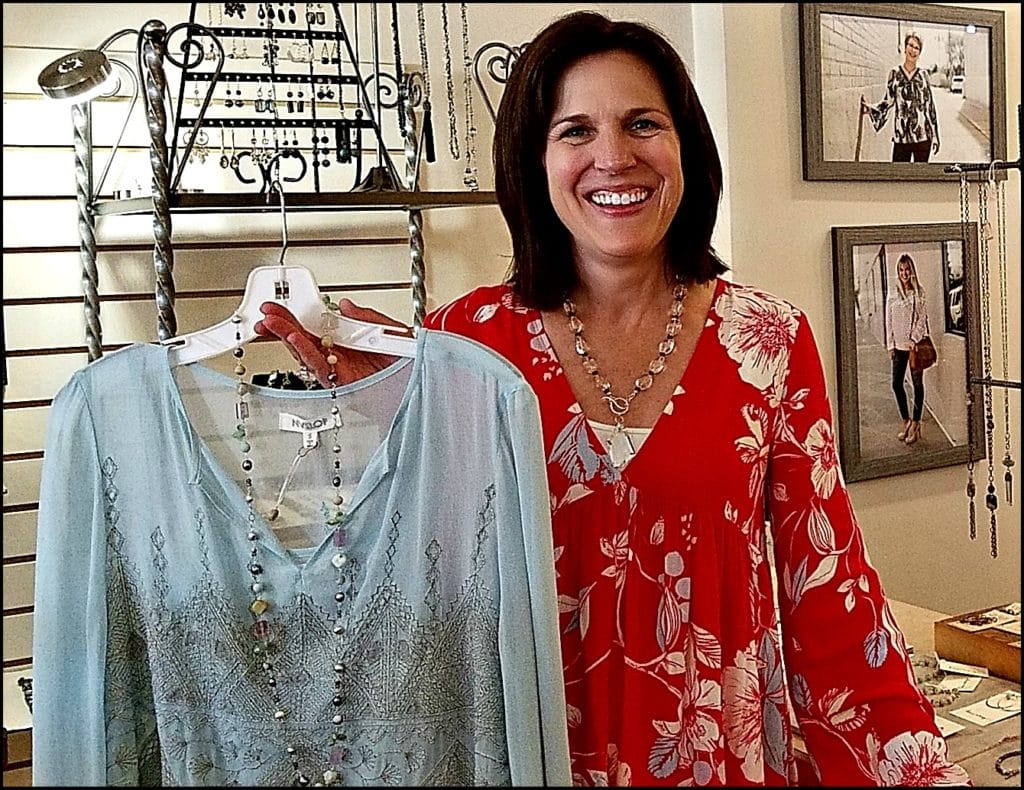 There are still shops on our Main Streets throughout the United States that do offer customer service with a variety of clothing, and I for one, appreciate shops like these.
ARCHITECTURE
I have seen many beautiful buildings in my travels. Art is what will draw you in, as you step foot into the Wells Fargo Bank in Owatonna. The architecture inside this bank was marvelous.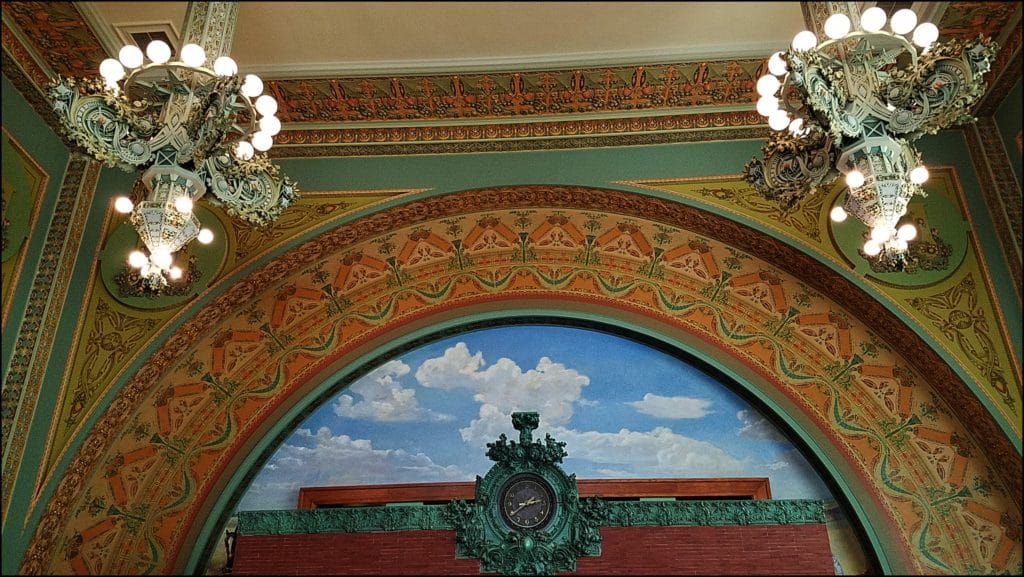 The National Farmer's Bank in Owatonna is a historic bank building, built in 1908 and designed by Louis Sullivan. The community has restored and saved this beautiful work of art through the years. On January 7, 1976, it was recognized as a National Historic Landmark due to its architectural significance.
MURALS
I love a good mural or two, don't you? Street art is becoming so popular and it was fun to see that the folks in Owatonna have also embraced this form of art.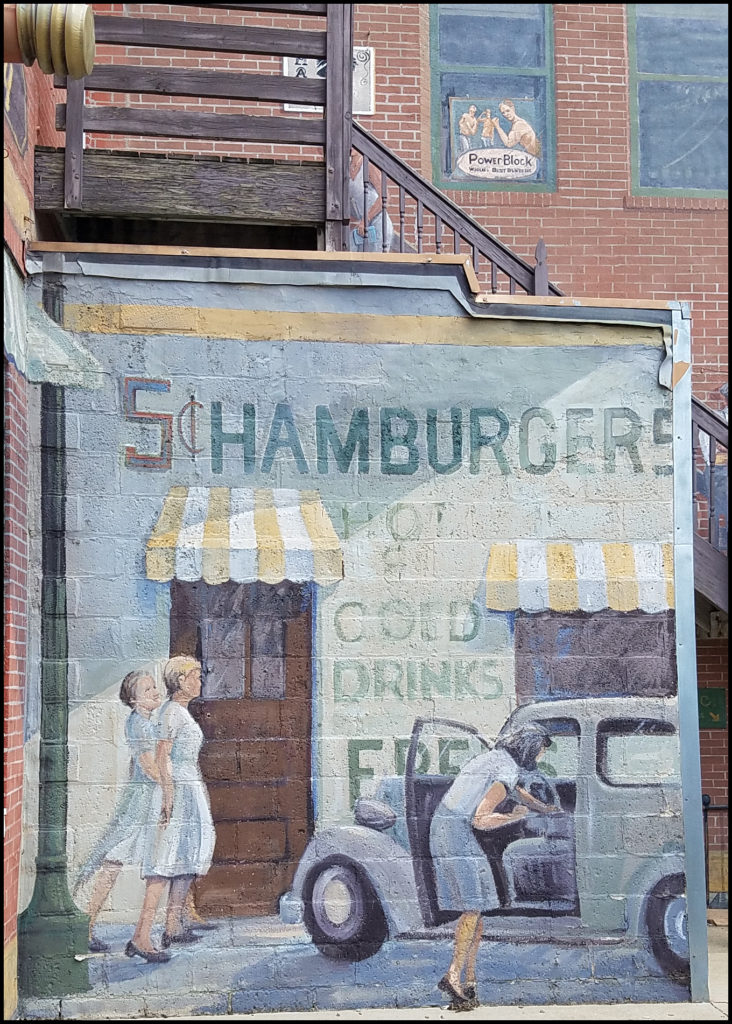 When you glance at a mural, it's always fun to look deep into the actual painting. There is always a story to be told and Owatonna was no exception.
ICE CREAM
A visit to Owatonna would not be complete without a visit to The Blast. You can opt for a dish of plain ice cream or toss some mixings in. Chocolate chips, pineapple, or peanuts can add some crunch to your ice cream.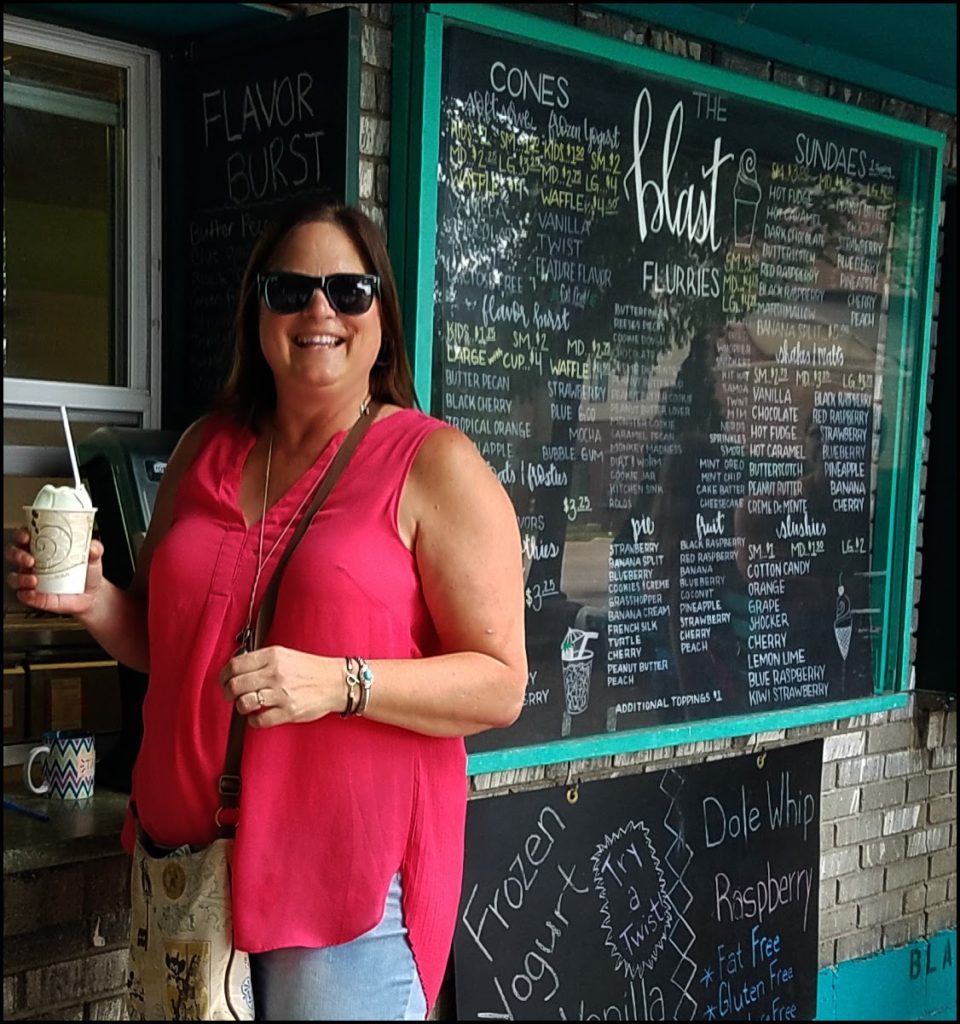 The next time you are traveling the I-35 Corridor in South Central Minnesota, make time to hop off to explore Owatonna. You will be glad that you took the time to experience a little sliver of paradise that we have in the Midwest.
*Thank you to the folks of Visit Owatonna, Minnesota for introducing me to some of the offerings in the community.
To keep up to date with what is going on in the community of Owatonna, Minnesota, "Like" the Visit Owatonna Facebook page.
More information is also on the Visit Owatonna Website
The following two tabs change content below.
SaraB
Sara is a travel enthusiast that resides in North Iowa. You can find her traveling where the plane, train, ship, or car will go. Are you looking to take a road trip? Sara has solutions for you!