Margaret M. MacNider Campground: Mason City, Iowa
Mason City, Iowa is home to numerous parks and recreation areas for families to enjoy. Camping in Mason City, Iowa is super easy to do. The neat thing about the Margaret M. MacNider Campground is the fact that it is located on the North East side of East Park and right next door to the Mason City Aquatic Center. Nature lovers will really appreciate the setting of this family, friendly campground. This campground truly offers the ultimate camping site for you and your family. If you have a long rig and need easy access, this campground will work for you. Are you a tent camper? If so, this campground offers wonderful sites that are near the Winnebago River, with lots of shade trees.
The American Road Trip Has Returned And It's Bigger Than Ever!
Camping In Mason City Along The Winnebago River
This Margaret M. MacNider Campground is located on Birch Drive, right off (West) of Kentucky Avenue, a residential area in Mason City. Camping in Mason City is relatively quiet, as it lies right near the Winnebago River. The nice shade trees and well-kept grounds make this a great place to call it a night. Families of all ages will want to spend hours outdoors while camping in Mason City, Iowa.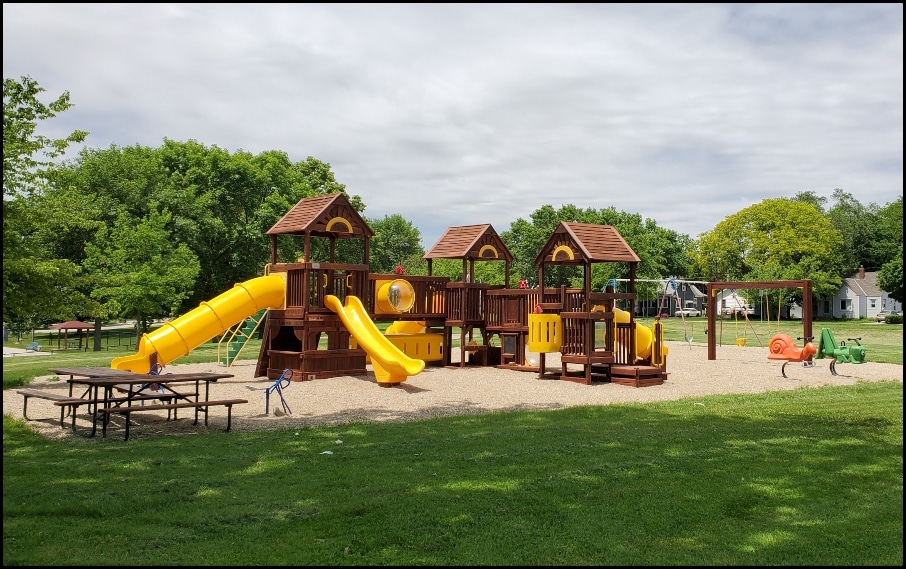 Architectural Experiences Await While Camping in Mason City
The Frank Lloyd Wright enthusiast will also appreciate the fact that this campground is within walking distance of many homes that he designed in an area known as Rock Glen. The Stockman House, another Frank Lloyd Wright site, is also easy to find. Should you opt to put on your top of the line walking shoes, head on down to downtown Mason City! Here you will find the last known standing hotel in the whole world that was designed by Frank Lloyd Wright, The Park Inn Hotel. You will also find Music Man Square and Meredith Willson's Boyhood Home.
Click Here For More Stories On Frank Lloyd Wright Properties
Level Campsites And Amenities Are Onsite
On-site you will find friendly camp hosts, a storm shelter/bathhouse, paved roads, sewer, and electrical hook-ups, dump station, picnic shelters, playground, family-friendly playground, and an office/camp store. This bathhouse also serves as a storm shelter and offers a clean facility.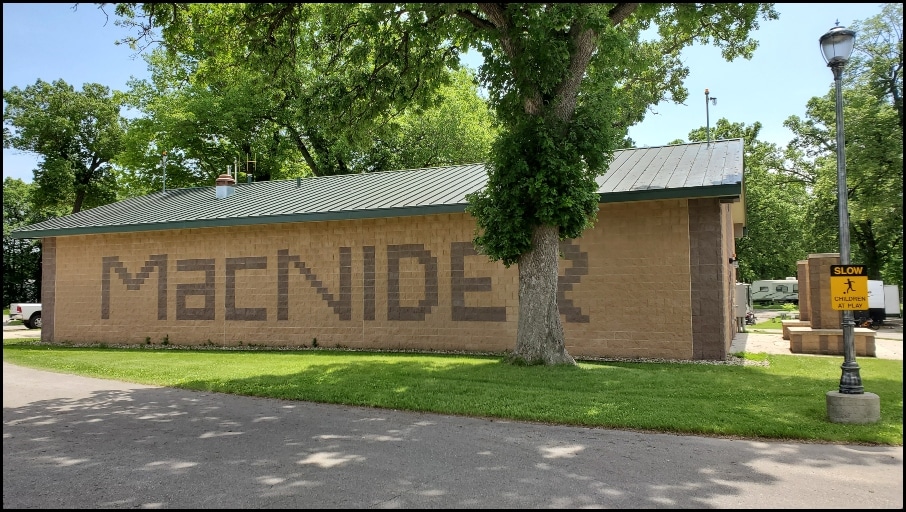 The Mason City Aquatic Center is located on the West side of the campground, with East Park on the Southside of the grounds, across the Winnebago River.
If you are in need of a new camper, I'd suggest a 2020 17 MKE Grand Design. Give Joshua a call at 515- 832- 5715 in Webster City at Good Life RV. He and the team will work hard to find the camper that meets the needs of your family. Take a tour!
So, next time you are planning a visit to Mason City, Iowa. Why not plan a fun camp out with your family? You will be glad you camped out under the stars, at the Margaret M. MacNider Campground in Mason City, Iowa.
The following two tabs change content below.
SaraB
Sara is a travel enthusiast that resides in North Iowa. You can find her traveling where the plane, train, ship, or car will go. Are you looking to take a road trip? Sara has solutions for you!