Fun Foodie Finds In South Bend
I will admit it, South Bend, Indiana had not been on my radar. When an opportunity to visit came up, I jumped at the opportunity. I'm always on the hunt for more hidden gems in the Midwest, and it looked like another one had presented itself. South Bend is home to Notre Dame, which told me it's a college town. If there is one thing that I have learned throughout all of my travels, it is the fact that college towns have a lot of amenities. When it comes to food, I found some experiences that you will want to try.
SOUTH BEND IS A CHOCOLATE LOVER'S TOWN
The South Bend Chocolate Company offers mouth-watering chocolate in all shapes and forms. I don't know about you, but I'm all about a cup of hot chocolate on a cool, spring-like day. Visit with friends and your day will be even sweeter. Thank you to Lauren of Visit South Bend Mishawaka and Melody of WhereverIMayRoamBlog for the fun day!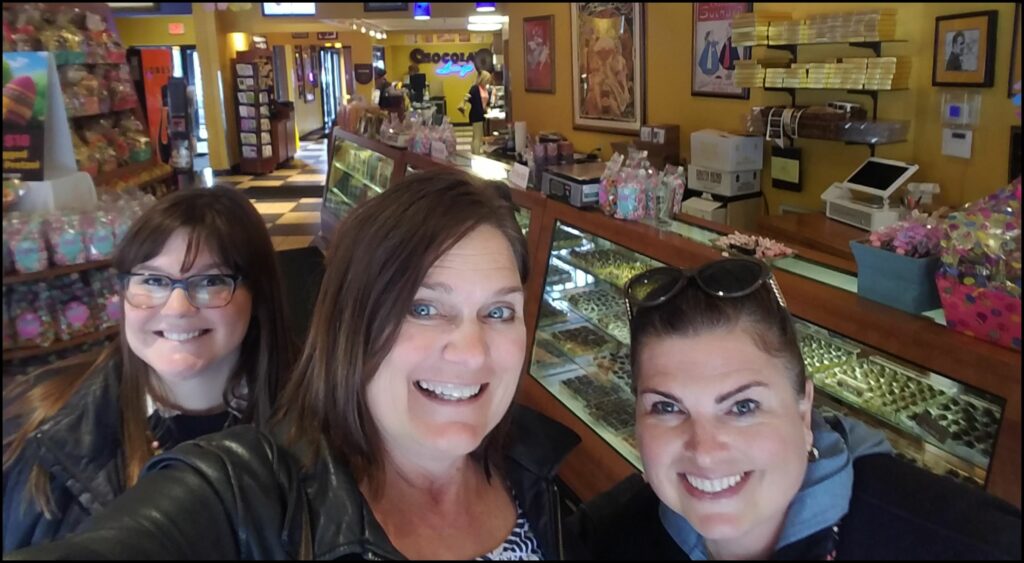 Chocolate tours, lunch, kids activities, pretzels, and shopping are available. I particularly enjoyed the location that was near my hotel, ALoft in South Bend.
BISCUITS & GRAVY FOR BREAKFAST
Macadoo's Family Restaurant in Mishawaka offers the best family breakfast around. If you are a fan of biscuits and gravy, they have you covered. Biscuits and gravy have been served since 1989 and are the BEST in town!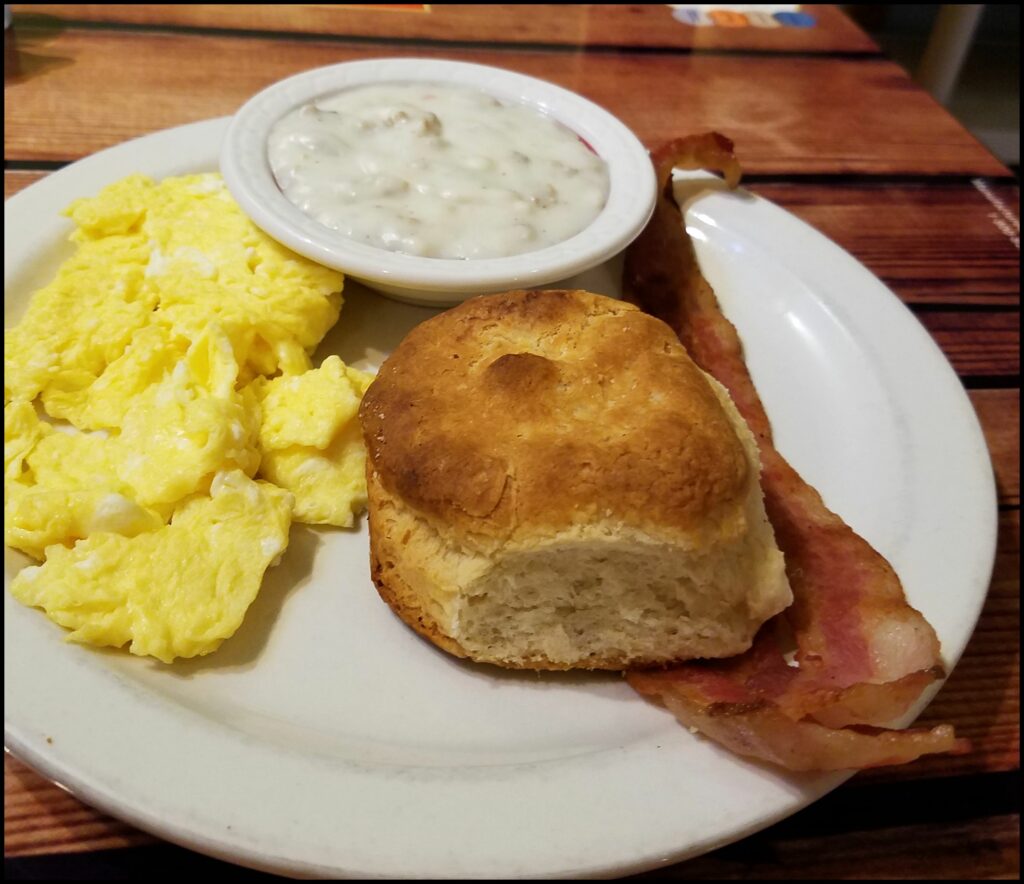 I am not a huge fan of biscuits and gravy and I enjoyed every last bite of mine. Their menu offers traditional eggs and bacon, as well as a sought after french toast.
BREAD PUDDING AT LASALLE GRILL
I am all about finding a good bread pudding. I was extremely thrilled to find bread pudding at LaSalle Grill. This particular bread pudding was good, not the best I have had; but it was very good. I like my bread pudding a little mushy and topped with fruit.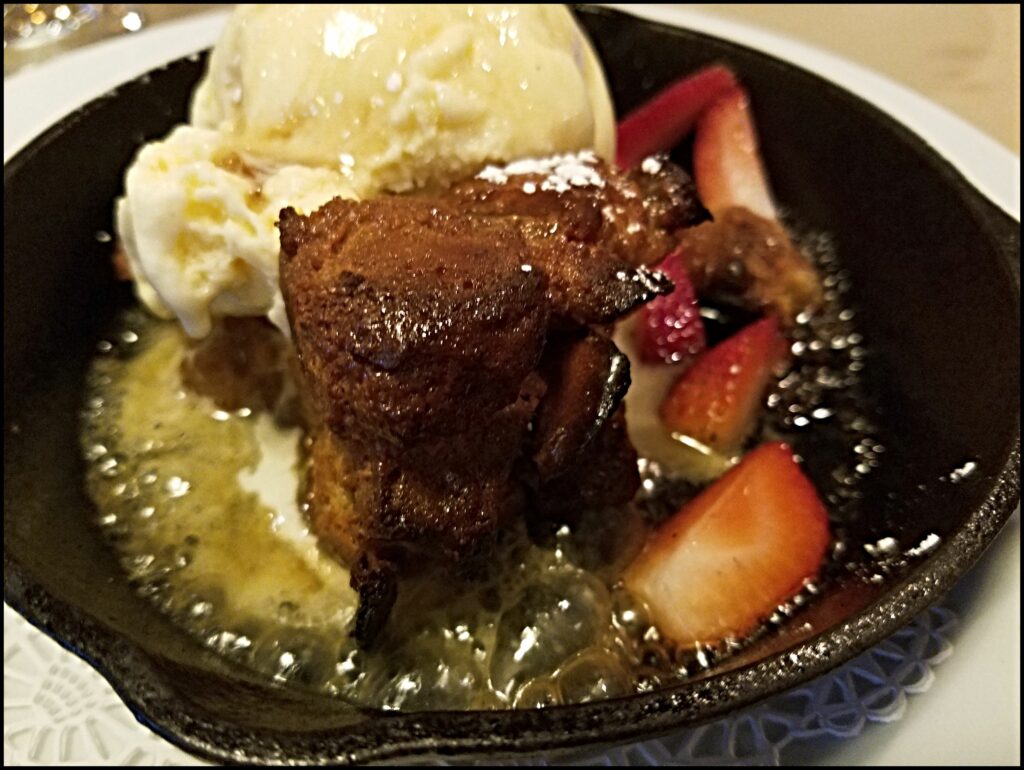 This one at LaSalle Grill was an outstanding bread pudding. Here's my tip for dining here: Reserve a table ahead of time.
This is just a glimpse of what I found in South Bend, Indiana. From the Studebaker Cars to the Oliver Family, I found myself immersed in history here.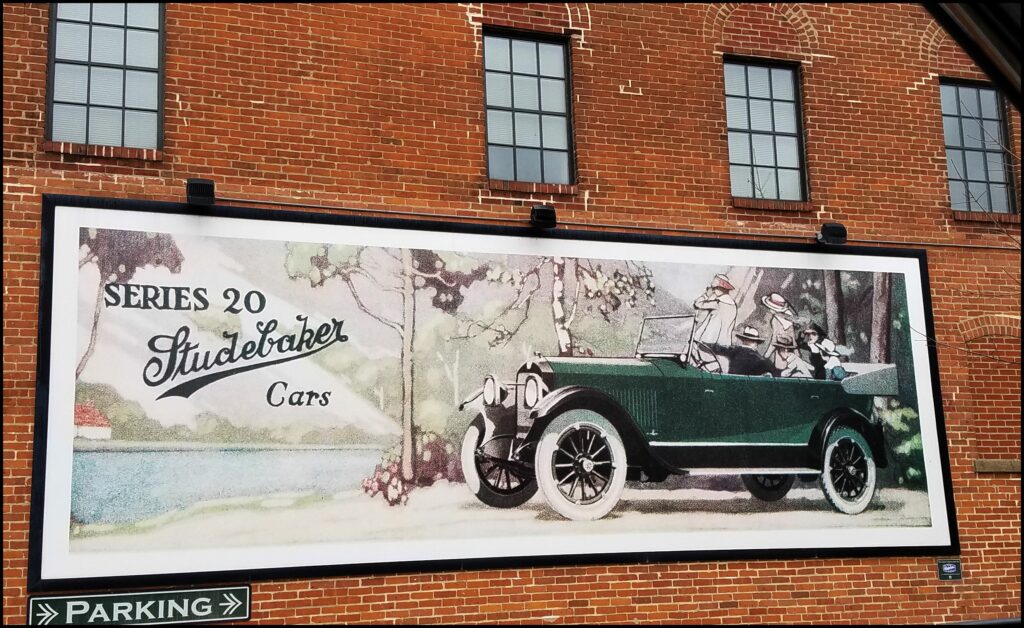 There were several tie ins with my hometown that drew me in. Stay tuned, so you can see how South Bend, Indiana is connected with North Iowa.
Follow these businesses online:
*Thank you to Visit South Bend Mishawaka for hosting me.
The following two tabs change content below.
SaraB
Sara is a travel enthusiast that resides in North Iowa. You can find her traveling where the plane, train, ship, or car will go. Are you looking to take a road trip? Sara has solutions for you!