Midwest Spring Break Destination Recommendations From Travel Experts
Spring Break is coming soon and it's time to begin to plan. The Midwest is full of experiences and adventures for you and your family. I asked a few of my fellow Midwest travel bloggers to share their recommendations with all of you and they have some great recommendations. My personal recommendations would be Elk Horn, Iowa, and the whole state of Kansas.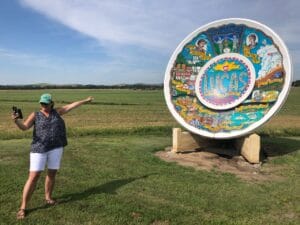 Here are some of the best places in the Midwest for you to experience Spring Break.
Quad Cities, Iowa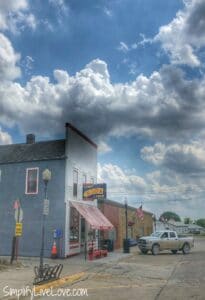 Michelle Marine of SimplifyLiveLove lives near the Quad Cities in Iowa and she has a recommendation for you. The word Staycation has been on her mind.
"There are so many fun things to do within a 30-mile radius of the Quad Cities that you don't have to travel anywhere to have a memorable spring break. If you're looking for unique experiences, here are seven kid-friendly options your family will love! Explore your family's artistic side with a free factory tour at Isabel Bloom, Davenport. Afterward, stop at the Figge Art Museum to see the only self-portrait Grant Wood ever painted! Next, visit the Locks & Dam 15 Visitors Center at the Rock Island Arsenal.
The winter eagles may be gone, but the barges won't be. Learn about the bounty of the river and environmental repercussions of taking it for granted at the interactive National Pearl Button Museum in Muscatine. Even skeptics enjoy the I-80 Trucking Museum and Truck Stop in Walcott. Fun shopping, lots of food, and a really cool museum await! Finally, spend some time in nature at Wildcat Den State Park. Everyone has a great time hiking out to Devil's Punch Bowl. Afterward, stop in for ice cream at the Candy Kitchen in Wilton. This newly remodeled building is the oldest ongoing confectionery ice cream parlor in the US and is a delicious stop!"
Need more ideas for Iowa destinations? Here are 9 places to visit in Iowa.
Chicago, Illinois
Jody Halsted of Family Rambling and Ireland Family Vacations shares her thoughts on Chicago for Spring Break.
"Who says spring break is just for kids? (I like the way she is thinking). As the harsh winter begins to thaw in the Midwest adults are ready to shake cabin fever and getaway, too!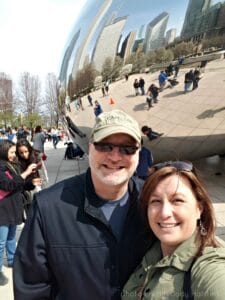 Chicago makes a great getaway à deux, offering experiences outdoors and in – and the chance to enjoy some of those kid-friendly sites you may have visited in the past with a fresh adult perspective!
If you can, begin your trip on the train! There is no more relaxing way to arrive in Chicago. No fighting downtown traffic and no expensive parking garages! Because Chicago is the central hub for Amtrak all routes lead here. Book well in advance to get the lowest prices.
When I travel with my spouse to Chicago we choose a luxury property near the Magnificent Mile. Not only are these hotels central to everything we want to do, but we splurge on the Executive level rooms for extra plus beds, additional space, and inclusive breakfast, afternoon snacks, and beverages.
Even just 2-3 days is enough to stroll hand-in-hand along Lake Michigan, enjoy a gooey Chicago Deep Dish, and reconnect with your significant other."
Indianapolis, Indiana
Kirsten Maxwell of Kids Are A Trip has some great tips on experiencing Indianapolis.
"Looking for an amazing spring break destination in the Midwest? Indianapolis is a perfect choice. The city has one of the best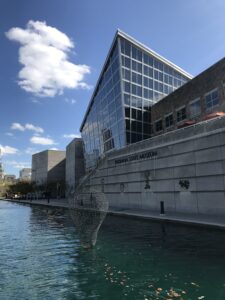 museums in the world, the Indianapolis Children's Museum, which is fun for all ages. Kids can enjoy the outdoor attractions at the Riley Children's Health Sports Legends Experience. This area has sports in miniatures, such as a basketball court, kid-sized golf course, and race track.
Speaking of racing, don't miss the Indianapolis Motor Speedway Museum with its collection of race vehicles and memorabilia. Book a "Kiss the Bricks" tour, to have a bird's eye view of the 2.5 mile Indy 500 course.
Another not to miss a spot in Indianapolis is White River State Park with bike trails, 250 acres of green space, multiple museums (favorites include the NCAA Hall of Champions and Eiteljorg Museum of American Indians and Western Art), and pedal boats to ride along the canal. The park is also home to war memorials (Indianapolis has the largest amount of land devoted to fallen soldiers), the Indianapolis Zoo, and the Cultural Trail, eight miles of bike paths to take you through the downtown. Spring break in Indianapolis does not disappoint! Here are her top 5 family-friendly things to do in Indianapolis."
Hendricks County is one place in Indiana that I make a point to travel through any time I am heading east from Iowa. If you have not been, check it out HERE!
Sheboygan, Wisconsin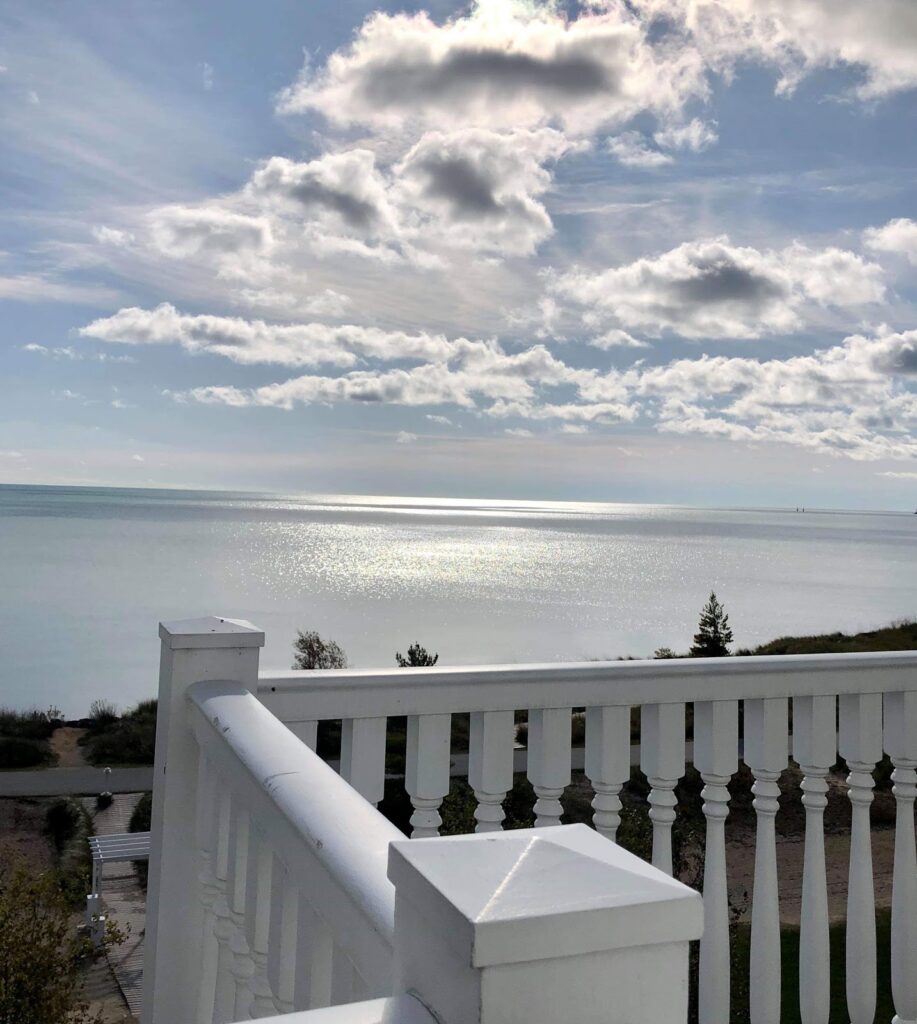 Lori Helke of Oh! The Places I Go…Travel, Books, Life suggests that you spend some time in an area of Wisconsin. Spring Break in the Midwest includes a nice variety of experiences and this destination is a new one to several.
"Sheboygan, Wisconsin has lots to offer families looking for a Spring Break getaway. Blue Harbor Resort is popular for its indoor 54,000 square foot water park and recreation area. While not on the grand scale of the huge water parks in Wisconsin Dells, there is still plenty of fun for all family members. Blue Harbor offers spacious guest rooms starting with the King Suite (with the possibility of stunning lake views like the photo!) and all the way up to the 4 bedroom Villa which accommodates 14 people. For the adults, there is a full spa, and there are five on-site places to grab a bite to eat. Blue Harbor Resort is located right on Lake Michigan.
Also, you can spend an afternoon at Above And Beyond Children's Museum, Take in some culture at the John Michael Kohler Arts Center, where the bathrooms are not only a necessity; but part of the art and a must-see. Make sure you look at them all! Also one of the newest editions is the Acuity American flag. The world's largest symbol of freedom. It stands majestic when you pass the Acuity complex on I-43. If you're looking to get outside, Kohler Andrae State Park just south of the city and along Lake Michigan is the perfect spot to take a hike, or just enjoy the waves if the weather is decent.
So not only is Sheboygan a great Spring Break destination, but it is worth a visit any time of the year."
Madison, Wisconsin
Sue of The Foodtravelist is recommending that you explore Madison, Wisconsin.
"From the moment you arrive in Madison, you'll be surrounded by friendly people. You'll find folks at shops, attractions, and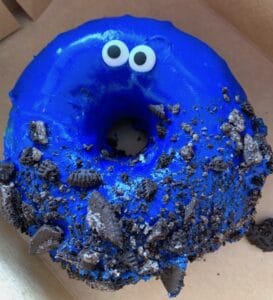 restaurants as well as locals and visitors on the street happily enjoying Madison. Fun things to do in Madison include everything from the free Henry Vilas Zoo, Madison's Children Museum, and Olbrich Botanical Gardens to the Mustard Museum in Middleton just minutes away. Outdoor activities are the heart and soul of Madison year-round. The city is an isthmus surrounded by two beautiful lakes. Fishing, canoeing, kayaking, swimming, hiking, snowshoeing, cross-country skiing are just some of the many activities to enjoy. You'll also find world-class food experiences in Madison. Local favorites will keep you and your family happy: Monty's Blue Plate Diner, Mickies Dairy Bar, Dotty Dumpling's Dowry, Hurt's Donuts and Ian's Pizza are just a few.
(It's fair to say that Sue caught my attention with DONUTS)!
World cuisines have a strong presence with ethnic flavors from Korea, Peru, Laos, Venezuela, India, Nepal, Greece, Italy, Vietnam, Russia, and many more. While you're in America's Dairyland, a taste of Madison ice cream. Head to a Chocolate Shoppe Ice Cream store or Babcock's on the UW lakeshore campus. For a true dairy experience visit Sassy Cow Creamery to see the inner workings of the dairy and sample their delicious treats. My three-year-old niece couldn't stop talking about it. For a visit to a family-friendly destination put Madison, Wisconsin high on your vacation list."
Frankenmuth, Michigan
Richard of Wagon Pilot Adventures has a fantastic Michigan destination that he's recommending that you explore.
"At the base of Michigans' Thumb lies a unique Midwest destination. Frankenmuth has long been known for its Old World German charm and delicious style chicken dinners. In recent years, it has become much more of a vacation destination. (This destination is new to me, so I'm thrilled to learn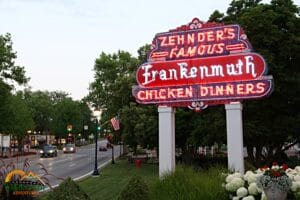 more). Family-friendly indoor and outdoor activities, a multitude of shopping and dining, plus a variety of accommodation options make this a perfect Spring Break getaway.
Strolling along Main Street in downtown Frankenmuth, the Bavarian architecture and clip-clop of horse-drawn carriages transport visitors back in time. Standing on the corner, roasting chicken wafting through the air, the carillon rings out and the Glockenspiel plays out the story of the Pied Piper of Hameln. You could declare a successful vacation after dinner, but there's so much more to do.
Unique shops line Main Street and the adjacent River Place district. Michigan Cherry products, regional wines, and even a shop catering to your pets. Of course, down the road is Bronner's Christmas Wonderland; the world's largest Christmas store where even the parking lot is decorated for the season all year long. And let's not skip the treats! Watch fudge being made, choose from dozens of popcorn flavors, or sit down for some classic New Orleans beignets and chicory coffee.
And when it's time to have fun, there are plenty of indoor and outdoor options to choose from. Ziplining, kayaking, and a zoo. Indoor water parks, mini-golf, and arcades, as well. Whatever your interest, Frankenmuth has something to satisfy your Spring Break travel needs. If you need recommendations of where to stay, he has a great list for families."
Omaha, Nebraska
Lindsay Hindman of Siouxland Families offers her suggestions as to why Omaha should be on your radar for Spring Break.
"Omaha, Nebraska may not seem like the most obvious spring break destination, but it's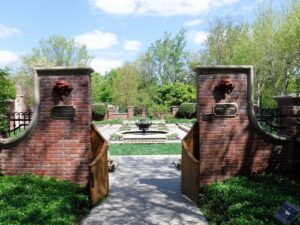 full of fun and well-worth your visit. Omaha's easy to get to, at the intersection of I-29 and 80 and with a major international airport, and while you can definitely find a party if you want one, it's also easy in Omaha to find a quieter and/or more family-friendly spring break experience. My favorite thing in Omaha is the Henry Doorly Zoo, which is indisputably one of the best zoos in the world. Cool-weather in spring means active animals, and many of the most impressive exhibits are indoors.
Omaha Is Known For Its Food
But Omaha doesn't stop at having the best zoo in the world. You can also check out thousands of varieties of plants at Lauritzen Gardens, Learn about Omaha history at the Smithsonian-affiliate Durham Museum in Omaha's old Union Station, or make your kids' day with the amazing interactive exhibits at the Omaha Children's Museum. When you get hungry, you'll discover Omaha's diverse food scene, with everything from Midwest fast-food classics like Runza to the pub-staple, Omaha-created Reuben sandwich, and gourmet entrees from award-winning chefs. If you want to know more about the food in Omaha, I'd highly recommend the book Unique Eats and Eateries of Omaha.
For high caliber food and fun, Omaha is a clear choice for spring break fun."
Are you looking for more Midwest travel ideas? Check out
Forest Park In St. Louis, Missouri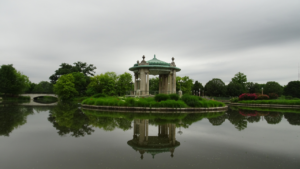 Kay Johnson of Happy Trails Hiking has a great suggestion when it comes to hiking. It's fair to say that this area of the Midwest is ideal for Spring Break experiences.
"At over 1,300 acres, Forest Park in St Louis is even larger than Central Park in New York City. This city park was opened in 1876. It has been the location of the Olympics as well as the World's Fair, both in 1904. Happy Trails Hiking not only hiked the trails in Forest Park, but also visited most of the free attractions. In one video, we collaborated with Forest Park Forever to learn more about the forests and ecology in Forest Park. The locations you will find in this series are: The St Louis Zoo, Art Hill and the Grand Basin, Turtle Park, Missouri History Museum, The Boathouse, the Jewel Box and gardens, World's Fair Pavilion, James S. McDonell Planetarium, and St Louis Science Center.
Special event videos in the series include hiking trails, an interview with the park ecologist, and an "Owl Prowl" with Owl Specialist, Mark Glenshaw. Most of these attractions are FREE! What could be better? To find out more about this Midwest family destination, please see this playlist: https://www.youtube.com/playlist?list=PL7Cl7O9q77eCPKI4XdJpnXGOILamQawQU"
Minneapolis, Minnesota
Cadry Nelson of Cadrys Kitchen shares why Minneapolis should be at the top of your list for Spring Break in the Midwest.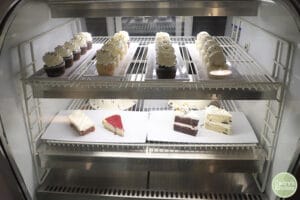 "Minneapolis offers big city amenities with the friendliness and ease of a smaller town.
Walk around Uptown
and visit Minneapolis' largest independent bookseller, Magers & Quinn. Grab a slice of pie at Pizza Luce. And on sunny days, walk around the sculpture garden at the Walker Art Center. Don't forget your camera. You'll need a family picture in front of the oversized cherry & spoon. (Perfect for next year's Christmas card!) Have you ever been to a vegan butcher shop?
Check out The Herbivorous Butcher, where they have a full meat case, and staff members wearing white aprons who are ready to serve up whatever you want by the pound. And yes, everything there is 100% plant-based. If you have a sweet tooth, you'll love Crepe & Spoon. They offer non-dairy ice cream inside of warm, fresh crepes that are made while you wait.
Kansas City, Missouri
After growing up living all over the United States and Europe, Sage Scott writes her travel blog with a midlife traveler's perspective from America's Heartland. From Kansas City, the Midwestern city affectionately called the Paris of the Plains (and the undisputed Barbeque Capital of the World), Sage shares her experiences and provides helpful travel tips on her blog, Everyday Wanderer.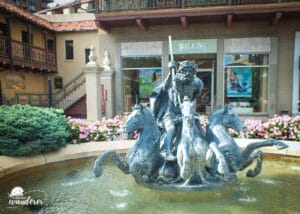 "With more fountains than Rome, the world's best barbeque, and two million of the friendliest people you'll ever meet, Kansas City, Missouri, is an amazing Midwest destination for families. And, as the winter melts into spring, there's no better time to visit! If your family loves sports, then Kansas City is a perfect spring break destination. In mid-March, Kansas City hosts the Big 12 and NAIA college basketball championships.
At the end of March, baseball fans won't want to miss will enjoy Opening Day at "The K" when the Kansas City Royals play their home opener at Kauffman Stadium. Sports fans will also enjoy touring The College Basketball Experience or the Kansas City Chiefs, Kansas City Royals, or Sporting KC stadiums.
Museums For All In Kansas City
For science- and history-loving families, Union Station is a "must-see" experience in Kansas City. Beautifully restored to its original glory, Union Station is home to Science City, an interactive science museum and planetarium. The real-world train station is also home to a model train gallery and permanent exhibits that take visitors back in time to the heyday of train travel.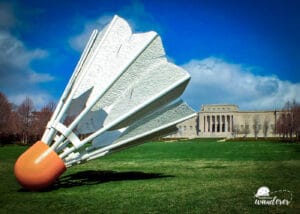 Home to Hallmark, Crown Center is another family-friendly experience in Kansas City. Budding artists can tap into their creativity with a visit to the Hallmark Visitors Center and Kaleidoscope. Future engineers and architects can create a masterpiece at the LEGOLAND Discovery Center, and deep-sea explorers can connect with a wide variety of sea creatures at the SEA LIFE Kansas City Aquarium. If your spring break is in early March, you'll be able to enjoy the outdoor ice skating rink at Crown Center before it closes for the season in mid-March.
While March and April forecasts can alternate between late-season snowstorms and abundant sunshine in a single day, spring in the City of Fountains typically features sunny daffodils and colorful tulips framing Kansas City's more than 200 registered fountains. If the weather permits, wrap up your spring break adventure in Kansas City with an interactive scavenger hunt."
Connect with Sage on Facebook, Instagram, Pinterest, and Twitter.
St. Louis Zoo, Missouri
Cindy Ladage of
Traveling Adventures of a Farm Girl
enjoys visiting zoos and the St. Louis Zoo is one that she highly recommends to others. "There are few places that serve children and adults alike better than the
St. Louis Zoo
. This wonderful zoo, general admission, is free to the public and is a St. Louis icon. Established after the World's Fair of 1904, the fair brought with it a walk-through flight cage, which eventually became the beginning of the zoo. In fact, the flight cage became the first bird exhibit. The zoo was located in the historic Forest Park, which Kay of
Happy Trails Hiking
has also recommended.
History of the St. Louis Zoo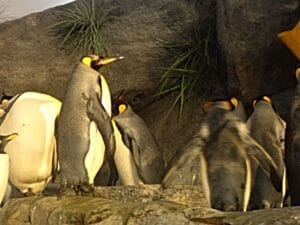 When it came time to add the animals, over 6,000 school children saved their pennies to purchase an elephant which became the first animal at the zoo. Today the zoo sits on 90 acres and is home to more than 17.000 animals. This zoo is a big place with a lot to see and do. A visit offers a chance to see rare and endangered animals while watching shows and exploring the gift shops. The
penguin feed
is a family favorite of ours and should not be missed. Plan a whole day and visit the website for things you need to know prior to your arrival and have a plan in place for your visit. This way you can be sure that everyone in your party sees everything they would like to see on your visit. Be sure to explore St. Louis while in town, as there's a
mecca of experiences
waiting for you.
Spring Break in the Midwest awaits you and it's time for you to start planning. If you failed to plan, reach out to one of these travel experts and I'm sure they will help guide you in the right direction.
Happy Traveling~ Sara
The following two tabs change content below.
SaraB
Sara is a travel enthusiast that resides in North Iowa. You can find her traveling where the plane, train, ship, or car will go. Are you looking to take a road trip? Sara has solutions for you!