Getting Crazy At Crazy R's In Goodland, Kansas
Crazy R's Bar & Grill in Goodland, Kansas is the place to go when in North West Kansas. You will not only have great food, but you will also have a destination experience in itself. Located on Main Street, it's easy to find and worth making the time to indulge. Goodland, Kansas is proud to feature this fine dining establishment as a destination restaurant.
CRAZY R'S BAR & GRILL: GOODLAND, KANSAS
Rod Cooper is the proud owner and what I love about him, is he loves his community!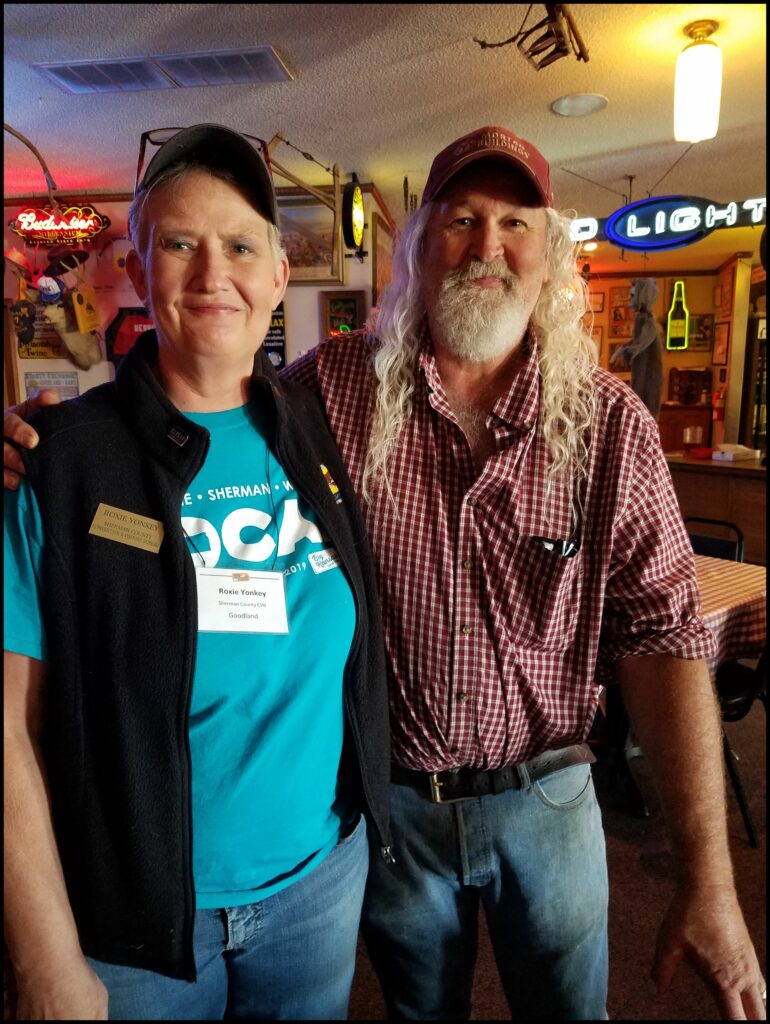 In fact, while strolling through town, I learned that he has also invested in art and beautification projects in Goodland. There is a known saying, "You have not been to Goodland until you have eaten at Crazy R's." I have to say this is true.
RIBEYES, PRIME RIB, TENDERLOINS, BURGERS & MORE
The restaurant is loaded with antiques, collectibles, and anything that will drum up a conversation while dining here. You will find yourself immersed in Goodland as soon as you enter Crazy R's. I ordered the ribeye, something one can never go wrong with!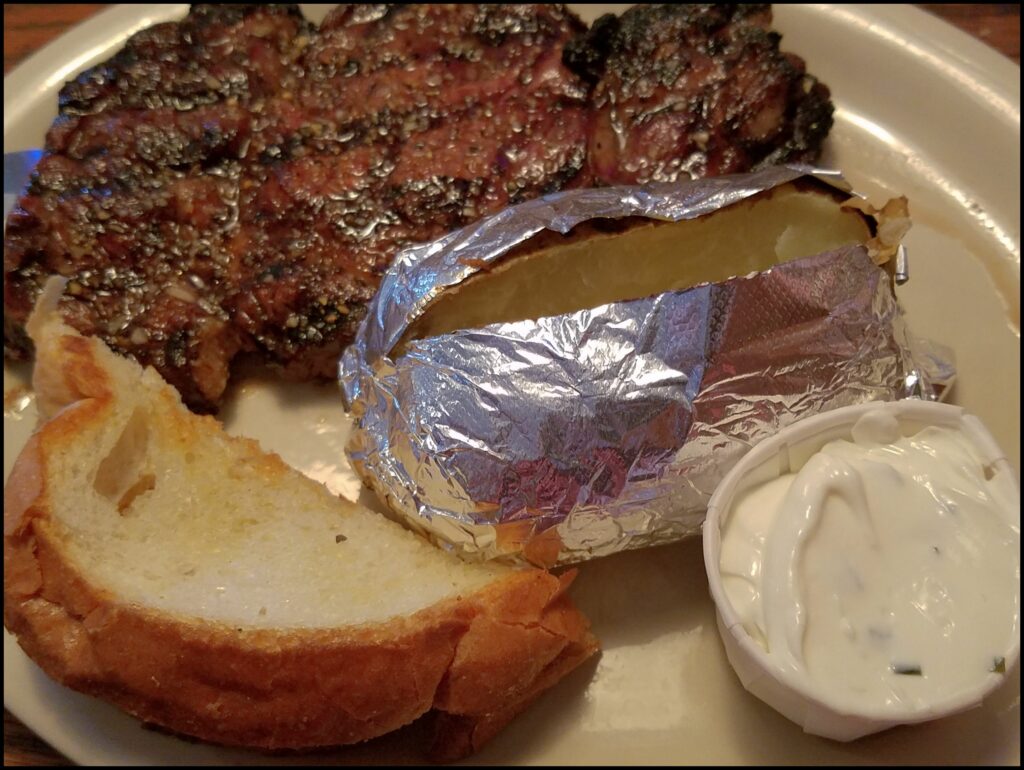 When I asked several locals what foods they like best at Crazy R's, most responded with the steak or the tenderloin. The burgers looked good as well. My friend, Roxie, a local ordered the burger and it looked really good! Locals tend to flock here for the prime rib. It's served on a special night and they all know when it's on the menu.
CRAZY R'S IS COMMUNITY ORIENTED: GOODLAND, KANSAS PRIDE IS TOPS
I love it when I can dine in a unique restaurant and meet the owner. Rod not only cares about serving up great food, but he really cares about his customers.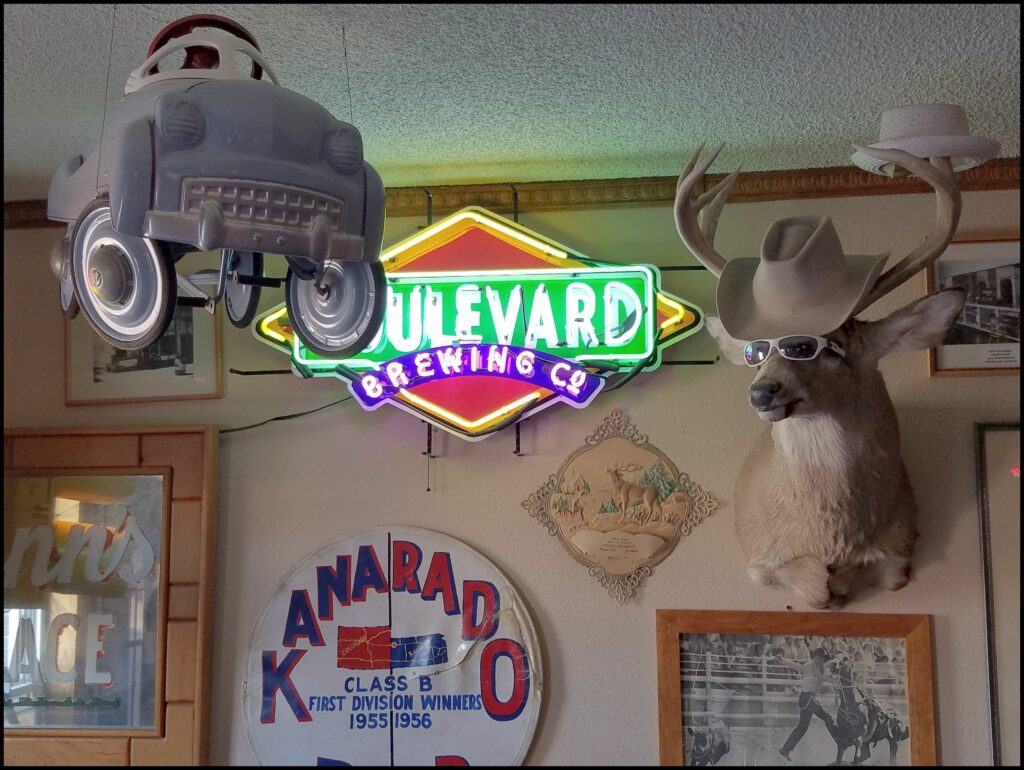 From the fun displays throughout the restaurant to the great conversation, you can never go wrong with a meal from Crazy R's in Goodland, Kansas.
The next time you are traveling on I-70 across Kansas, hop off at Exit 17 or 19, as both roads lead to this destination restaurant. You will be greeted with a smile and if you are lucky, Rod will come out and say, "Hello!" The folks of Goodland, Kansas will roll out the red carpet and welcome you!
Traveler Tip: Be sure to visit the Giant Vincent van Gogh painting while in Goodland, KS. It's free and it's open 24 hours, 365 days of the year.
*Thank you to Goodland, Kansas and Crazy R's for hosting me during my time in NW Kansas on the Big Kansas Road Trip.
The following two tabs change content below.
SaraB
Sara is a travel enthusiast that resides in North Iowa. You can find her traveling where the plane, train, ship, or car will go. Are you looking to take a road trip? Sara has solutions for you!