Studebaker National Car Museum: South Bend, Indiana
The Studebaker National Car Museum in South Bend, Indiana is a hidden gem in the Midwest.
*I was a guest of South Bend, Indiana tourism and did receive complimentary admission to this museum. As always, opinions are 100% mine and nobody else's.*
On a recent visit, I came across cars that reflected history, nostalgia, and even a car from my hometown. This car was a gift from Mr. Tom Ramaekers of Mason City, Iowa. Finding a car from my hometown was extremely cool! I consider this to be one of my all-time favorite travel finds.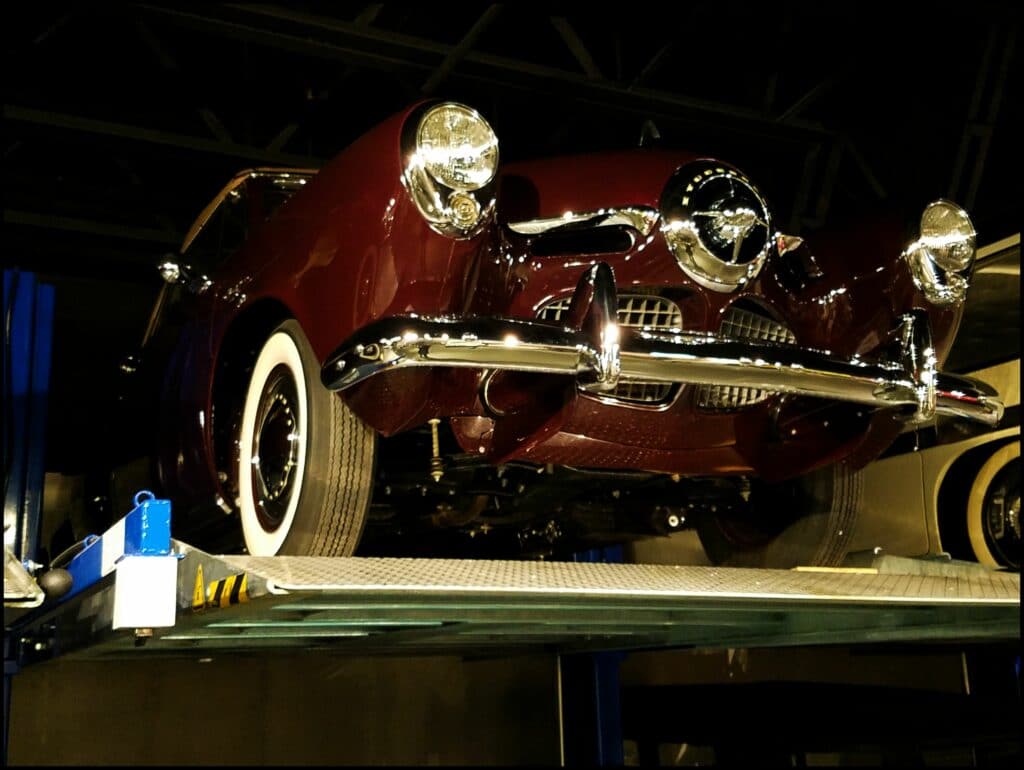 I could have easily spent two more hours in this museum alone, as the collections seemed to get better and better as I strolled through the museum.
STUDEBAKER MUSEUM: PERMANENT COLLECTION
It was in 1966, that the Studebaker Corporation gave a 33 vehicle collection to the city of South Bend. This collection is referred to as the "Original Collection." and it includes the world's largest collection of U.S. Presidential Carriages. If you are a person that enjoys the history of automobiles, there's something here for you.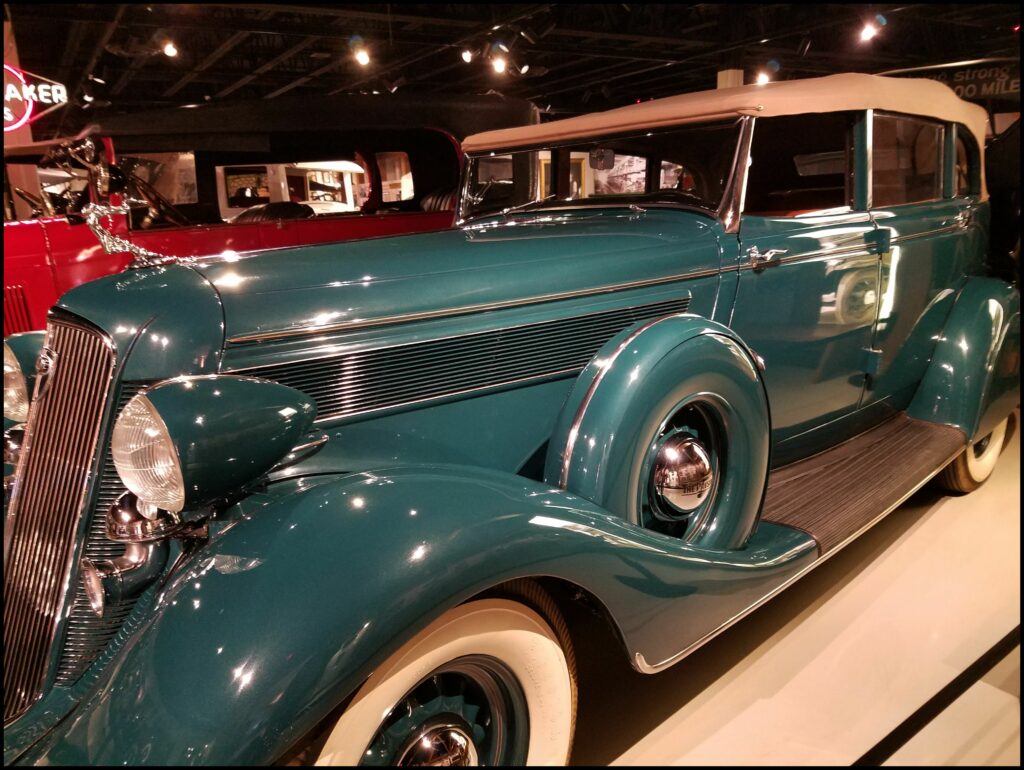 Anytime you visit, you will always see the classic cars and U.S. Presidential Carriages, as they are permanent displays.
STUDEBAKER MUSEUM; U.S. PRESIDENTIAL CARRIAGES
I do enjoy visiting Presidential libraries and museums, therefore; it was a treat to see so many U.S. Presidential Carriages at the Studebaker Museum.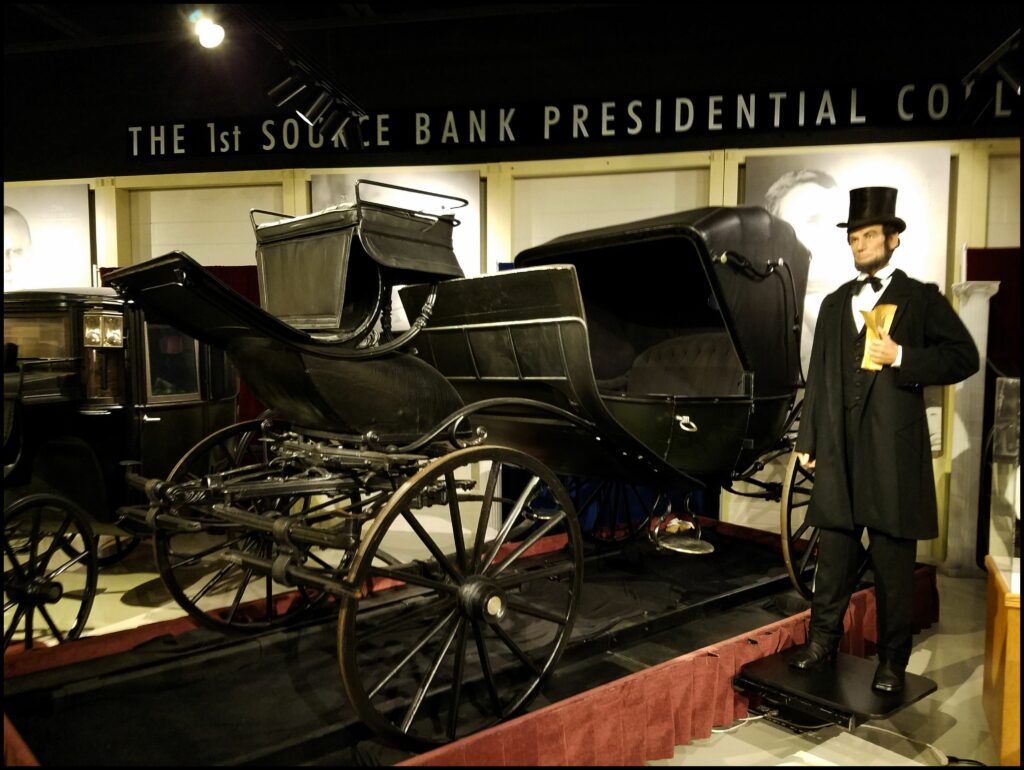 The collection features the Barouche that President Abraham Lincoln used the night of his assassination, President Grant's Brewster Landau, President McKinley's Studebaker Phaeton, and President Benjamin Harrison's Studebaker Brougham. The fact that these carriages are in one place, was amazing to me.
ONGOING EXHIBITS AT THE STUDEBAKER MUSEUM
Another thing that I loved about this museum, is that there are several exhibits that appear throughout the year. From the Lincoln Highway: Centennial Reflections to the Studebaker Relics, there's always something new to see.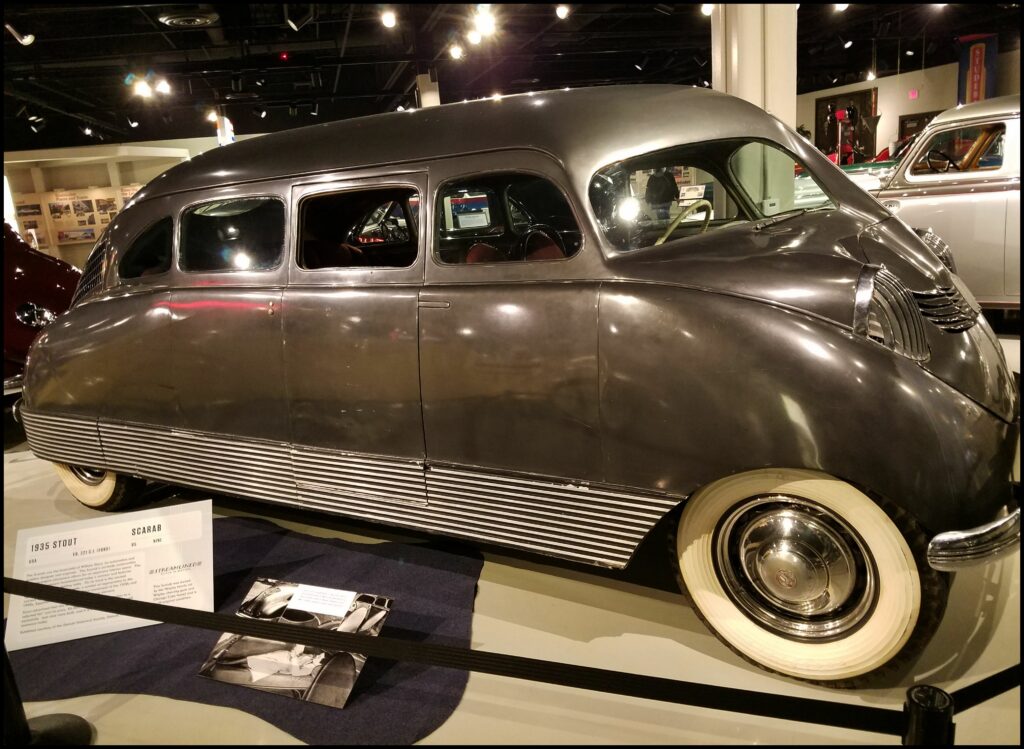 As with many museums, they warrant visits throughout the year, as new displays come and go.
STUDEBAKER SUPER SERVICE CENTER: FUN EXHIBIT FOR CHILDREN
The Studebaker Super Service Center in the Studebaker Museum is the best interactive children's exhibit that I have seen in quite some time. When is the last time you could take your kids to a car museum and they could work?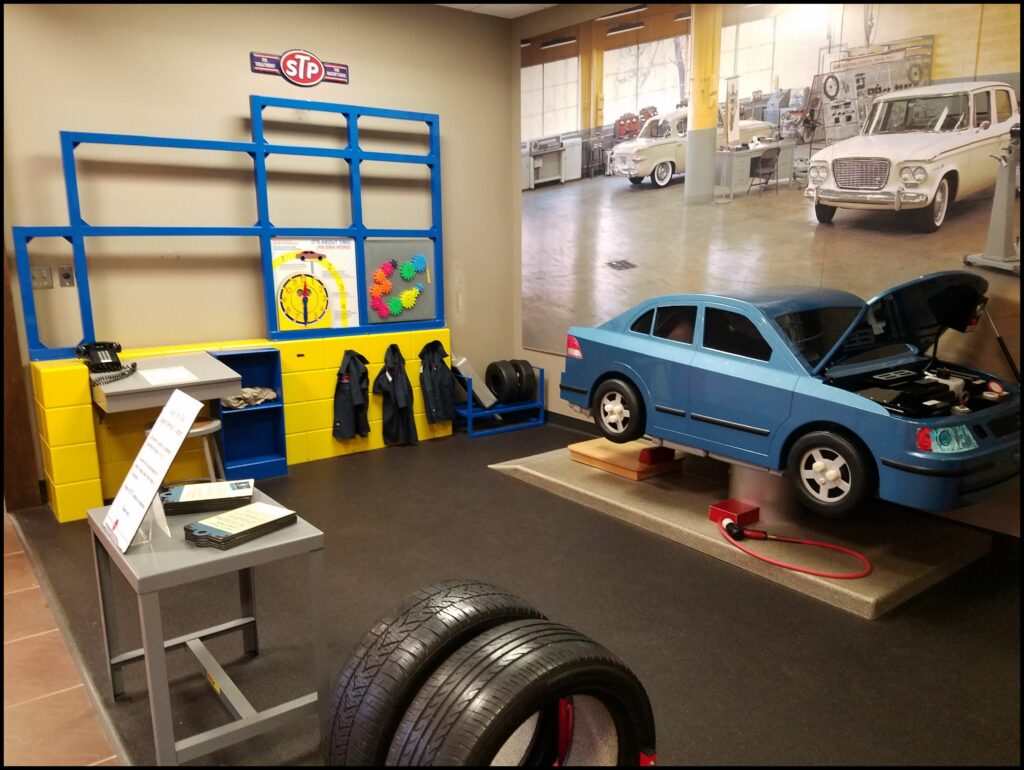 This exhibit allows children to pretend they are in an auto shop. They can rotate tires, replace mufflers, check the oil and fix cars. Most car museums that I have visited are hands-off, not hands on. I love that the Studebaker Museum has embraced children through this fun hands-on exhibit.
If you enjoy history, classic cars and/or Presidential history, the Studebaker Museum in South Bend, Indiana is calling your name. When is the last time you saw a fine collection of automobiles under one roof? I'd love to hear about your favorite classic car museums.
If you enjoy Classic Car Museums, you will enjoy the following:
*Thank you to South Bend Indiana for hosting me.
The following two tabs change content below.
SaraB
Sara is a travel enthusiast that resides in North Iowa. You can find her traveling where the plane, train, ship, or car will go. Are you looking to take a road trip? Sara has solutions for you!