Iowa's Award Winning Canteen Lunch In The Alley- Ottumwa, Iowa
Ottumwa, Iowa is home to an award-winning restaurant, Canteen Lunch In The Alley. Their famous loose meat sandwiches, malts, pies, and hot dogs are sure to please your taste buds. The menu is short, sweet and concise.
OTTUMWA, IOWA: CANTEEN LUNCH IN THE ALLEY
Upon entering the Canteen Lunch In The Alley, I felt as though I had entered a scene in "Cheers." It took 5 minutes to realize that everyone knows your name when you dine here.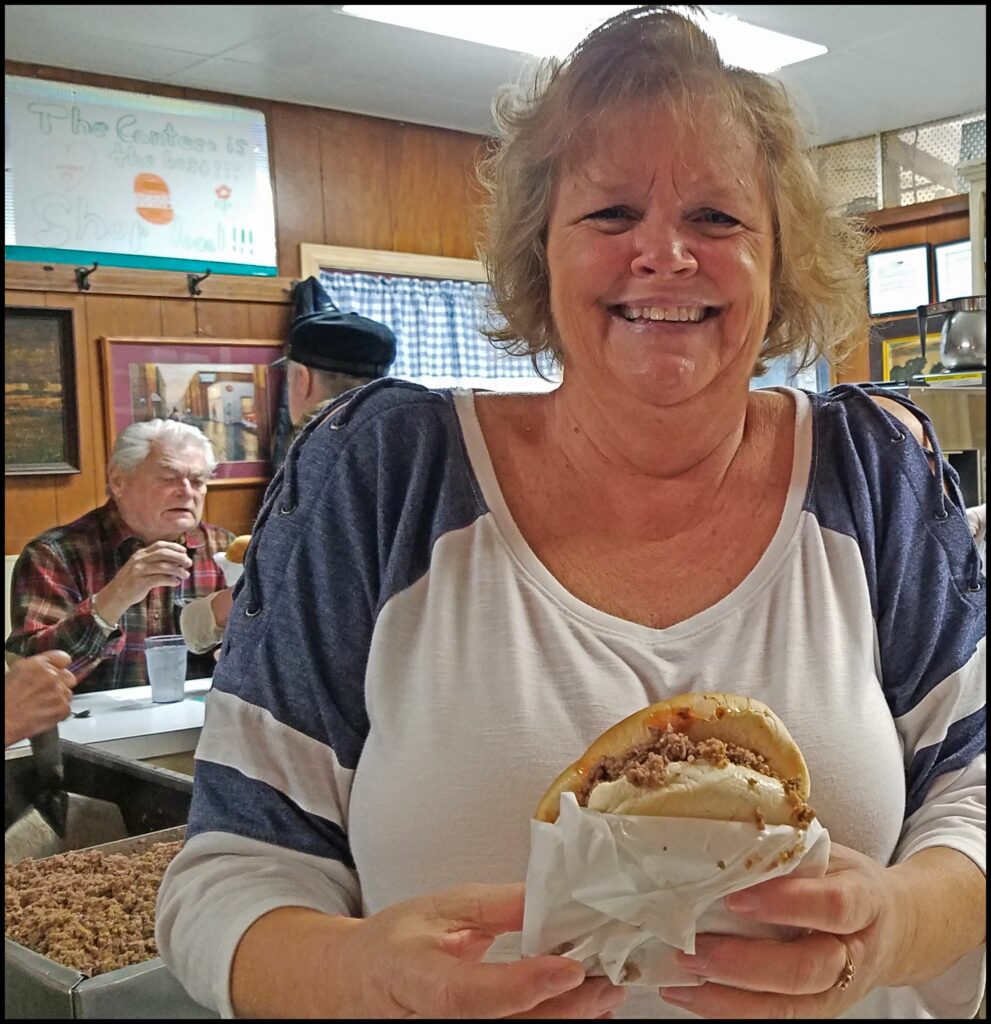 At the 2019 Iowa Tourism Conference, I had the pleasure of watching the good folks of Ottumwa accept the award for an Outstanding Dining Business. After watching them win this award, I knew I had to dine here.
So, imagine my excitement when I realized I was heading to Ottumwa, Iowa. Upon my arrival in town, the first place I headed was to the Canteen Lunch In The Alley. There's a lot of history in this staple restaurant, as it's 91 years old and been in the current location at 112 E 2nd Street for 82 years.
FUN FACTS: CANTEEN LUNCH IN THE ALLEY- OTTUMWA, IOWA
There is room for 17 people to pony up to the table. With 17 stools around the horseshoe-like counter, you may have to wait for a seat. While I was here, several people picked up orders to go. It was during this time that I realized that several people were ordering pie. I then asked if they were made in house. The pies are not, but they are delicious and made by a local baker. If you think you will not like their loose meat sandwiches, guess again.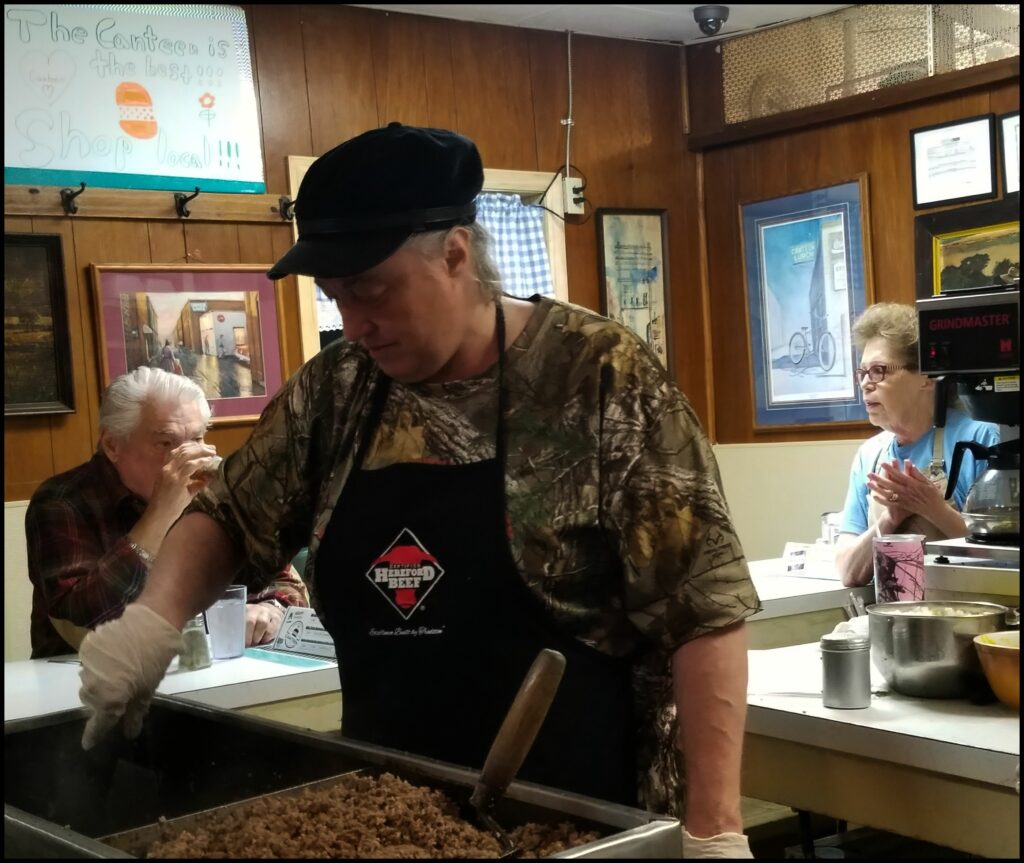 That extra "sprinkle" of salt at the counter, may just be their secret! With an average of 150 lbs of hamburger devoured here on a daily basis, this is a hopping place in Ottumwa, Iowa.
A FUN EATING COMPETITION; OTTUMWA, IOWA
Diners know that the food is good when an annual eating contest goes underway. The 2nd annual Canteen eating competition kicks off June 1, 2019.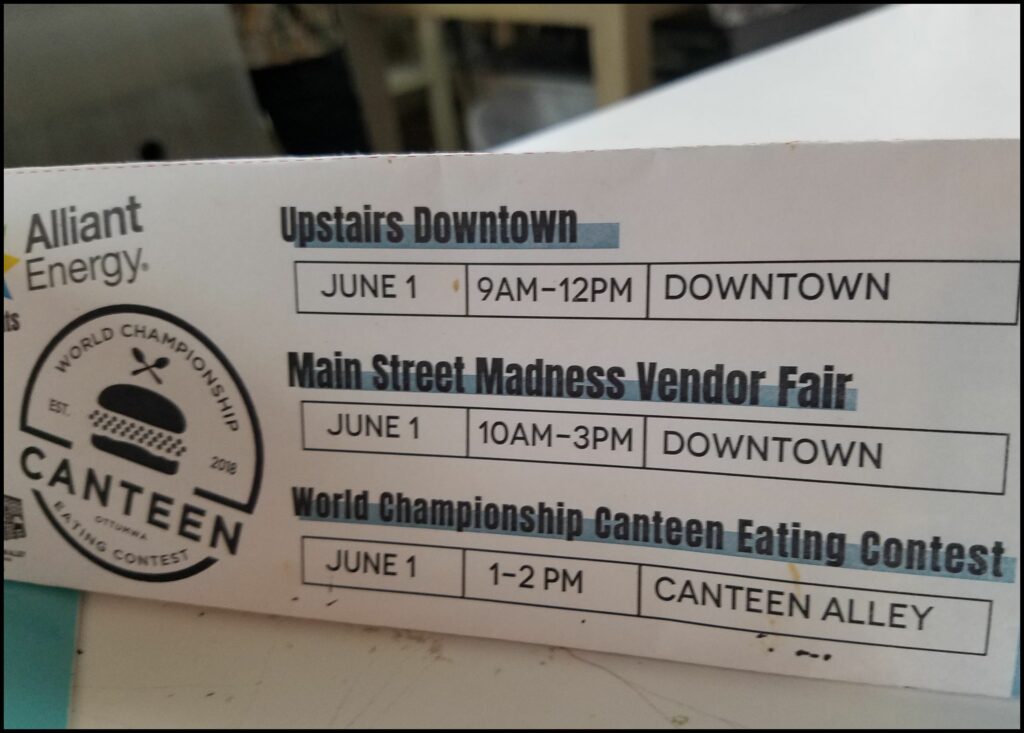 With professionals and amateurs competing, this is sure to be another fun event. How many Canteen's can you eat?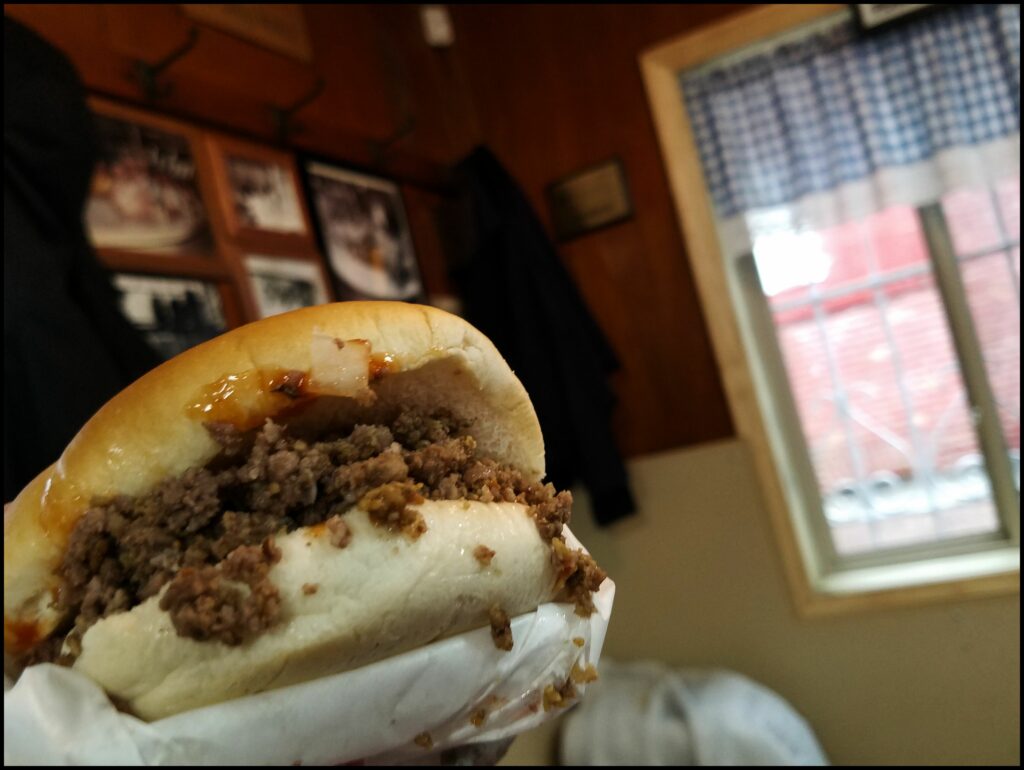 This is a glimpse of the foodie scene in Ottumwa. With numerous ethnic restaurants including AMAZING Mexican food and fresh tasting meals, this is a town you will want to make note of. Stay tuned, as I have more to share on my visit to Ottumwa.
Other fun dining experiences in the Midwest:
The following two tabs change content below.
SaraB
Sara is a travel enthusiast that resides in North Iowa. You can find her traveling where the plane, train, ship, or car will go. Are you looking to take a road trip? Sara has solutions for you!