Travel In The Wonderful US Awaits You
Travel to Chicago can be a fun experience. Vacations can happen anywhere you want them to. The main component of any vacation is really your state of mind and willingness to let go, relax, and enjoy some time off from your daily routines. Chicago is one of those cities that welcomes visitors all year long.
Chicago Offers Experiences
Escape from your everyday route with a special someone, and consider Chicago for your next great vacation destination or staycation. There is so much to do and see in the Windy City.
When decamping to your desired location, you'll inevitably require accommodations. Couples will love the variety of hotels in Chicago with hot tubs. Romance awaits in these lovely rooms with hot tubs, whirlpools, and jacuzzis en suite. When you travel to Chicago, romance can easily be a part of your experience.
WANT MORE ROMANCE? These properties offer opportunities.
You may never want to leave the room to go out and explore! You'll find whatever you and your loved one are looking for. Will you appreciate in-room spa services or a fitness center onsite? Check. Perhaps staying within walking distance from a variety of shops and restaurants is your idea of a great time. Or, how about a delectable restaurant located inside the hotel? It's all there for you to choose from and enjoy.
Chicago Offers Romance
There are so many things to keep you entertained in Chicago, should you decide to venture out from your wonderfully relaxing and idyllic hotel room. Couples will love spending time together visiting the many amazing and educational museums. There are both indoor gardens as well as outdoor green spaces that are conducive to walking, talking, and holding hands for hours while taking in the beauty of the nature that surrounds you both.
Chicago Offers Boat Tours
If you're looking for a swashbuckling adventure, book a tour on Chicago's very own pirate-themed Tall Ship. Here you can sit back, enjoy the views of whatever tour you might choose from, and cuddle into your significant other while watching the sites pass by. The rocking of the ship will relax you both and take your minds off of daily stressors. Keep an eye out for stunning architecture throughout the city, as well.
Chicago Offers Theatre
The music and arts scenes in Chicago will serve up veritable pleasures for you. The culture here is rich and diverse with both established artists as well as new-comers. The theatre offers everything from acclaimed Broadway hits to rich, award-winning neighborhood theatres. There's something for everyone's distinctive tastes. Theatre is an opportunity to travel to Chicago and explore all it has to offer.
When preparing for your upcoming trip, ensure you and your mate make the task of packing a happy one. Plan ahead instead of a chore by looking to the experts for guidance and tips. Plan to create a packing list early instead of waiting until the last minute. After you have packed, review your list. Should you forget anything once you arrive at your hotel, enlist your friendly concierge for assistance. Visit The Bean, for a fun photo opportunity that you will not want to forget.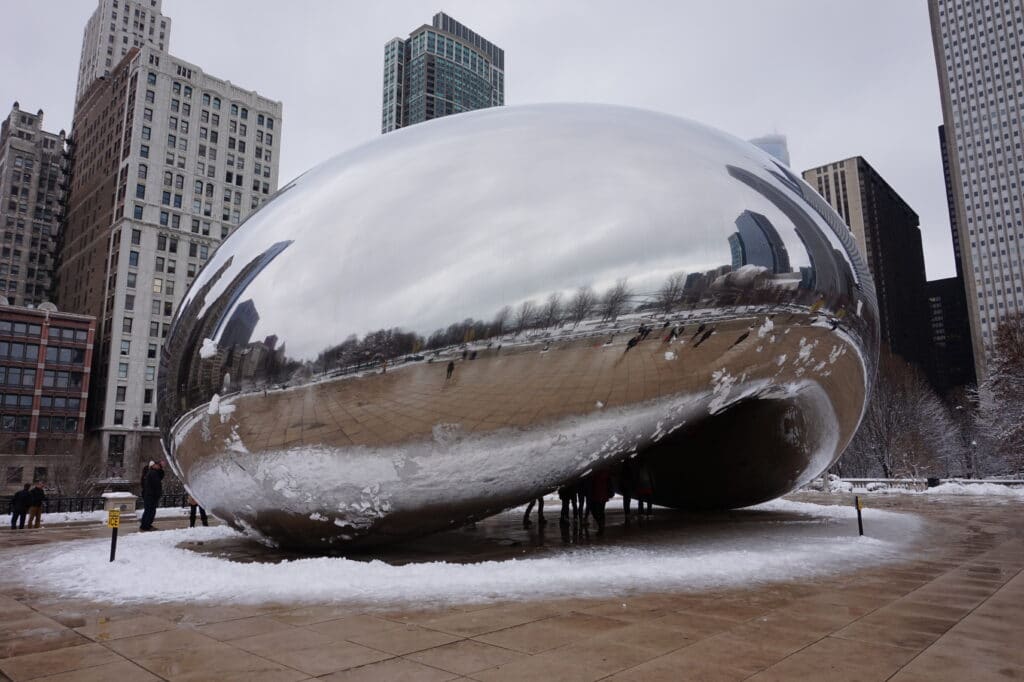 Regardless of the weather and time of year, the Windy City will surely delight. The Windy City is known to entice visitors from all walks of life. Come to Chicago with your partner for much-needed romance and fun. This locale will hold your attention, and keep you coming back time and again. Whether you leave the hotel or just stay in the relaxing and stress-relieving hot tub.
Happy Traveling~ Sara
The following two tabs change content below.
SaraB
Sara is a travel enthusiast that resides in North Iowa. You can find her traveling where the plane, train, ship, or car will go. Are you looking to take a road trip? Sara has solutions for you!