The Best Midwest Small Towns To Visit In The New Year And All Year Long
The Midwest offers small-town charm and experiences you will not find anywhere else. Are you wondering why you should consider visiting these small Midwest towns? Myself and fellow Midwest travel writers have visited these towns. We found no shortage of things to do and enjoyed the spirit of each town. You can be as busy or as lazy as you choose to be.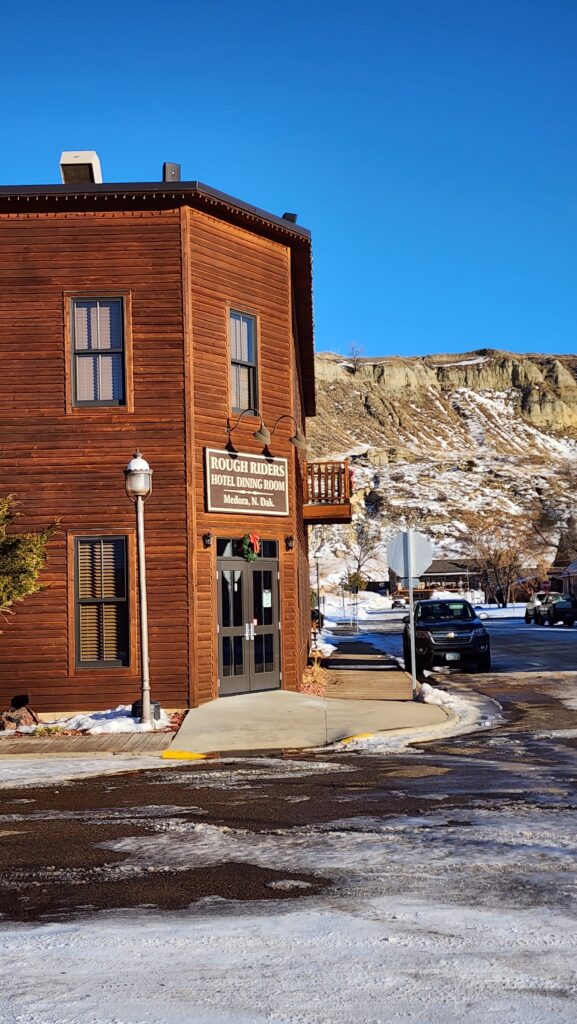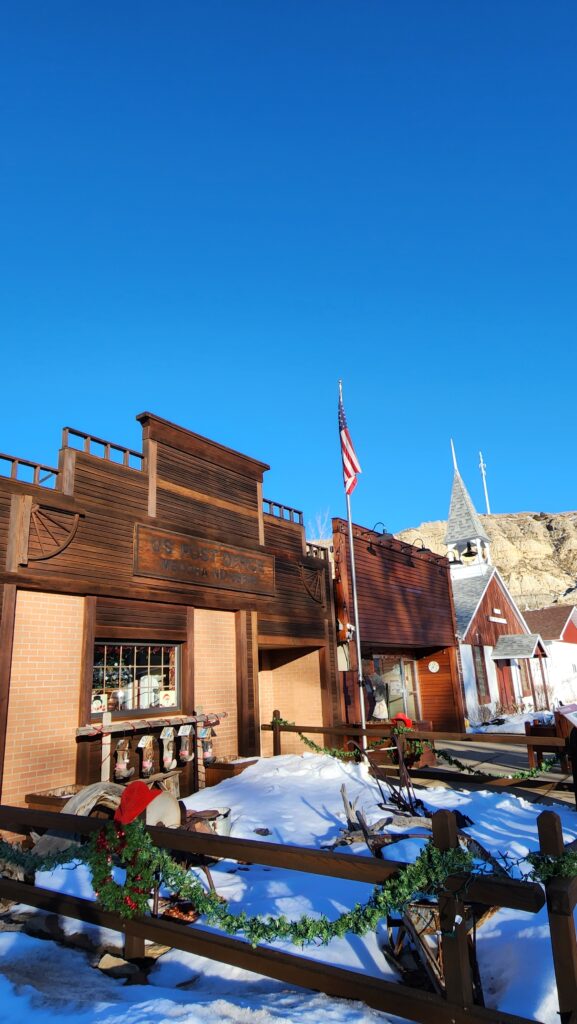 You will not find large skyscrapers or large parking lots in these small towns. Free parking on Main Street and small parking lots make road tripping easy.
The American Road Trip Has Returned
These towns have under 10,000 people, making them a tremendous small Midwest town to visit in the new year and all year long.
Marquette, Kansas
Marquette, Kansas, is home to one of the best disc golf courses in the state. I had the opportunity to play disc golf with some of the best players in the disc golf circuit in Kansas. Grab a disc and head to the course for a good two hours of fun.
Clay Center, Kansas~ An Art Mecca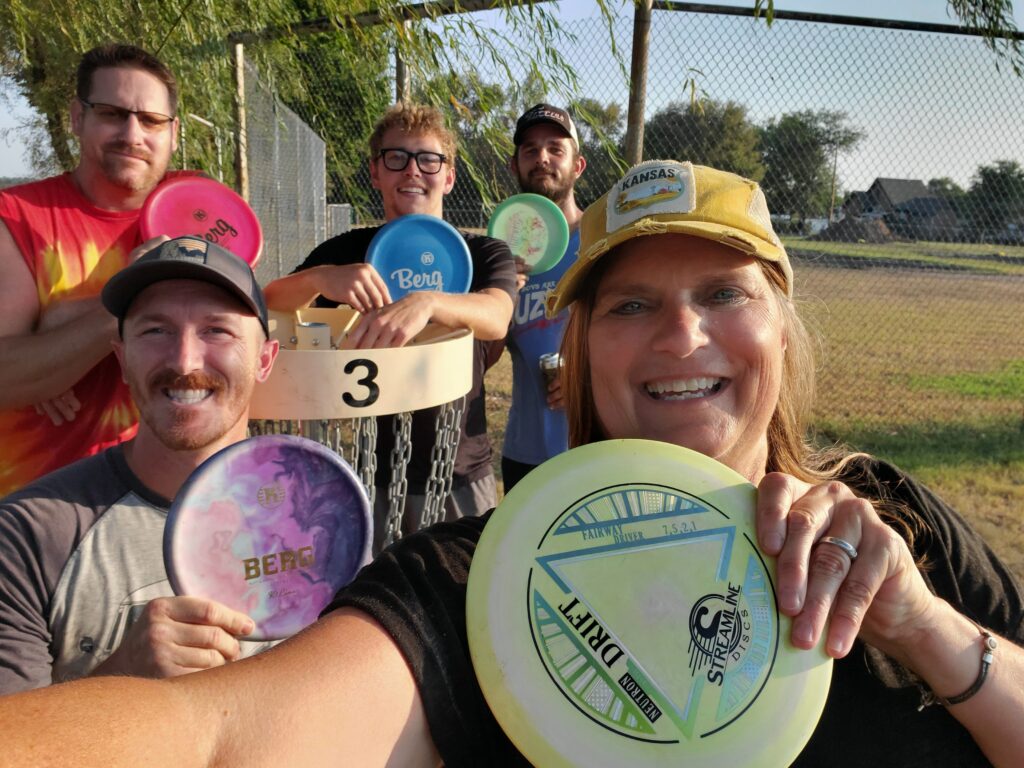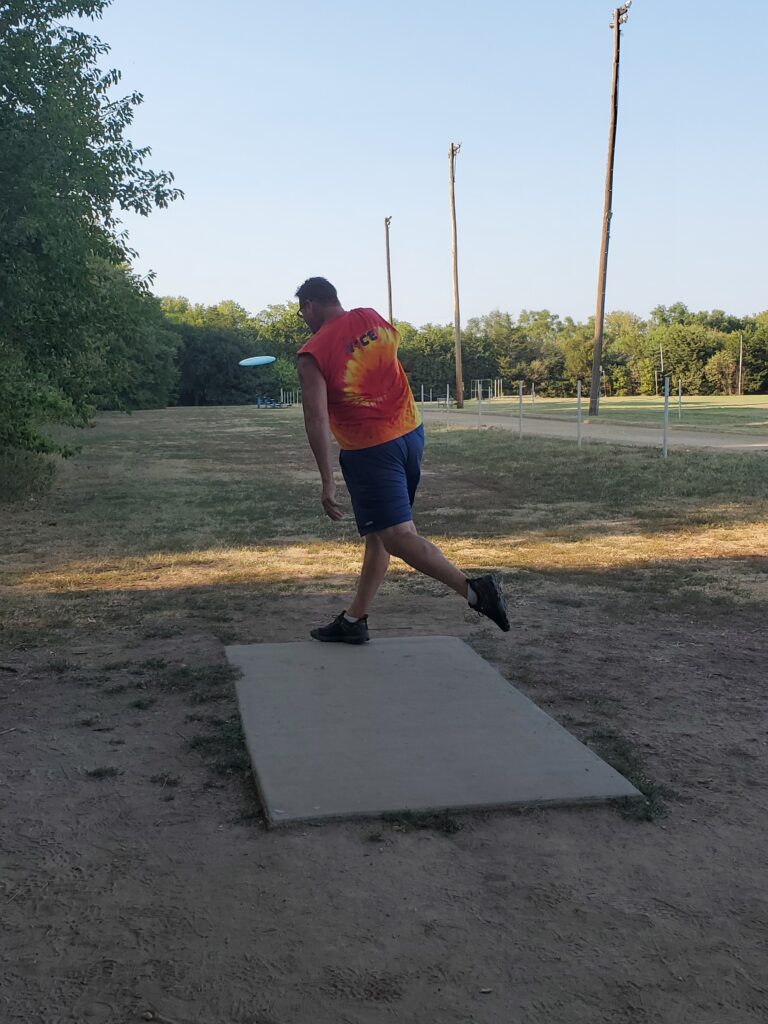 Book a stay at the elegant Preston House for a cozy night stay in Marquette.
Kanapolis State Park – Best Hiking In Kansas State Parks
When in Marquette, visit the Kansas Motorcycle Museum and see the different styles of motorcycles.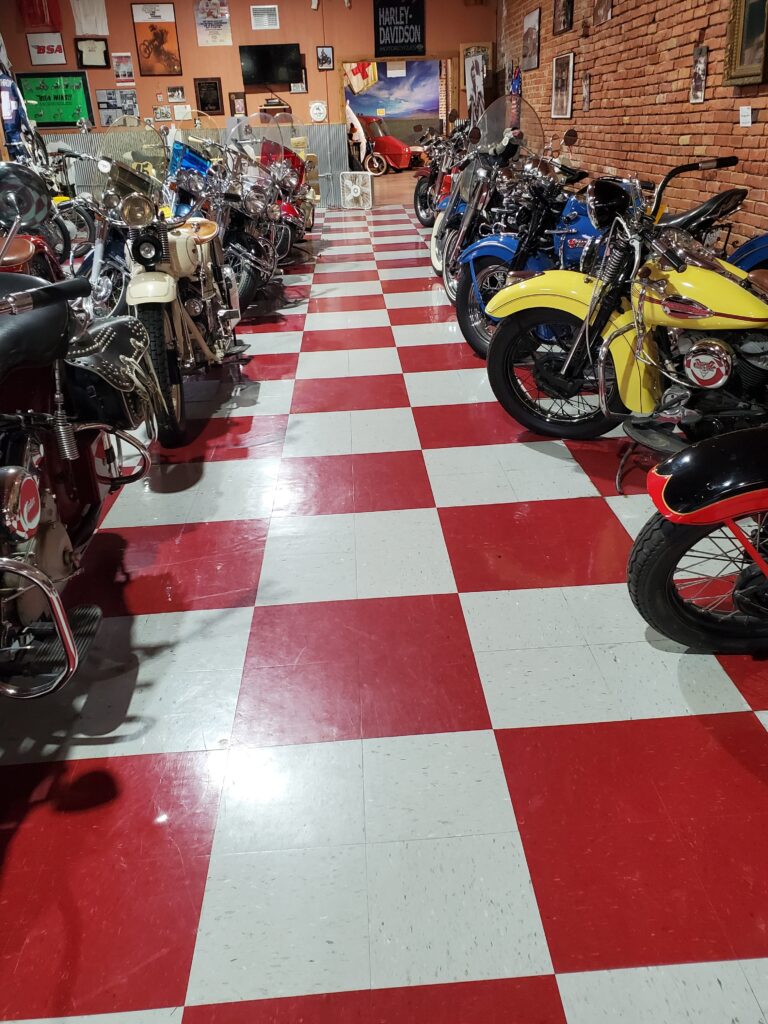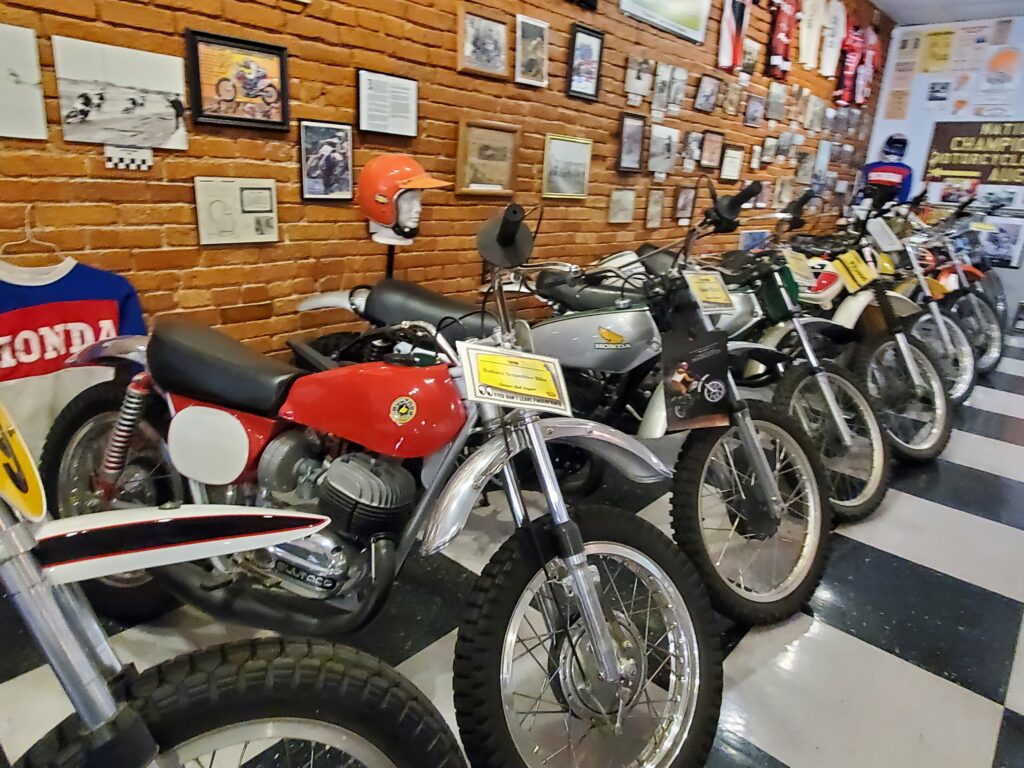 Dine with the locals at City Sundries Soda Fountain & Gift Shop.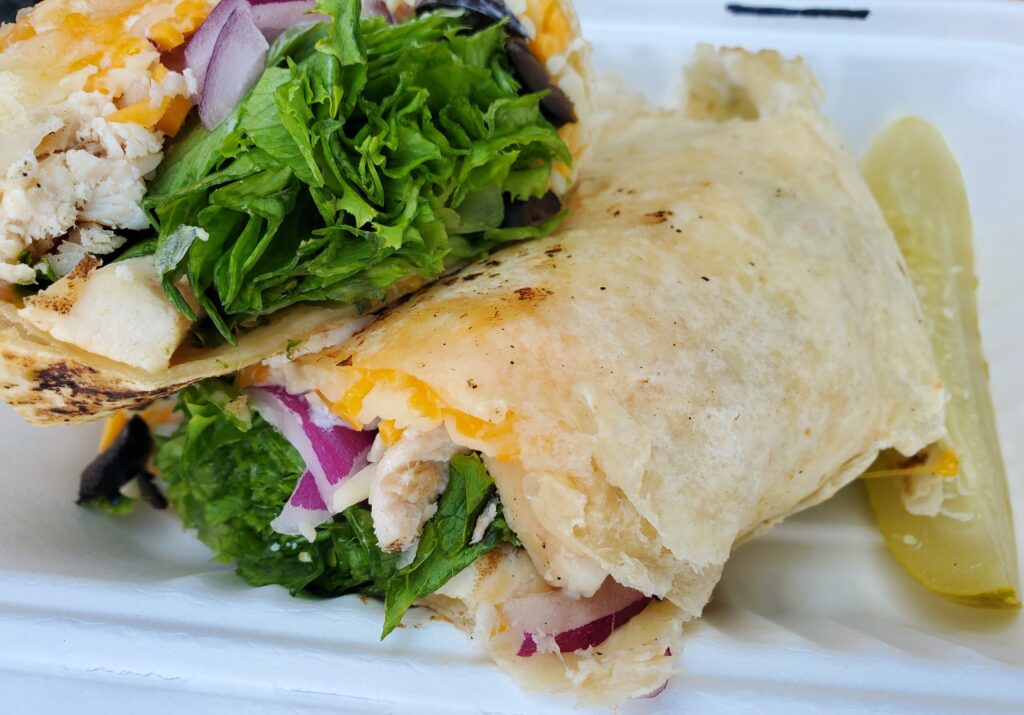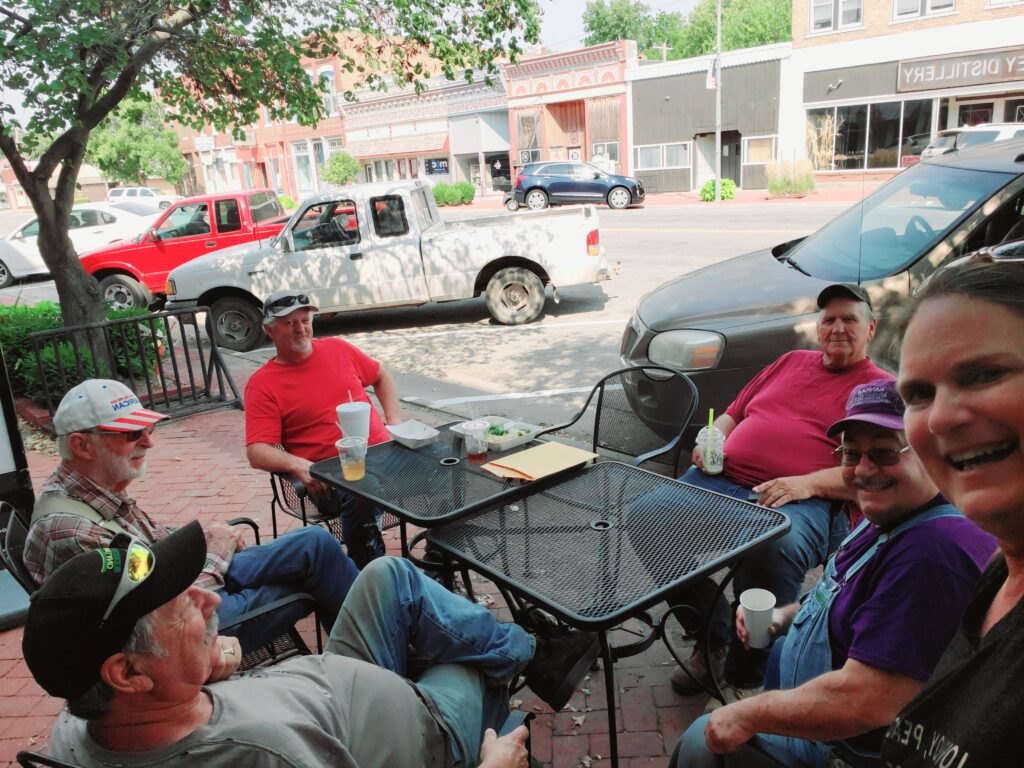 The burgers, sandwiches, ice cream, and coffee will keep you going for the day. Tip: Weather permitting, grab a seat at the table with the locals out in front of the restaurant.
Millersburg, Ohio
Leah of Yoder Toder Blog shares the fun you can experience in Millersburg, Ohio. This Ohio town is one charming small town that you will find a unique experience in. Millersburg, Ohio is a small town that offers an outstanding combination of shopping, dining, and historical attractions. Located at the epicenter of Ohio's Amish Country, Millersburg is located a convenient 90-minute drive from Columbus or Cleveland.
Begin your trip to Millersburg by exploring the historic downtown. Locally curated stores like Farmhouse Frocks, Cottonwood Shanty, and Urban Farmgirl offer clothing and home decor for the modern woman. Don't forget to explore the antique stores, art gallery, and chocolate shop before trying a brew at Millersburg Brewing Co. Millersburg Brewing Co. has been crafting beer since 2012 and their brewery and restaurant is the place to try everything from porters to IPA, as well as their signature burgers and appetizers.
Museums in Millersburg, Ohio
With bellies full, head to the Victorian House and Millersburg Glass Museums. Opening again for the season in spring 2023, the Victorian House is a 28-room Queen Anne style mansion that contains over 4,000 square feet of beautiful antiques and local artifacts. The Millersburg Glass Museum chronicles the life of John Fenton and his short-lived Millersburg Glass business.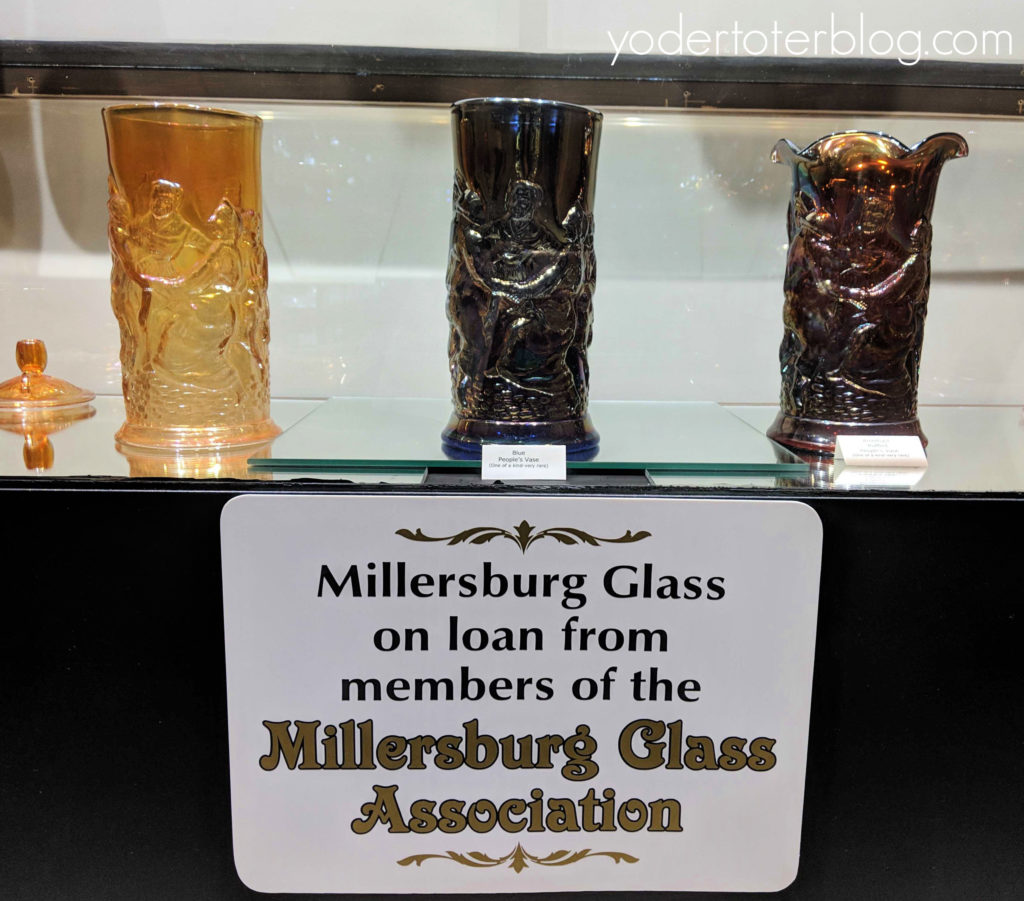 The most popular glass produced in Millersburg was the iridescent Carnival glass, which has wooed collectors from around the world. Because Millersburg Glass was produced for such a short time period, it is very valuable among collectors. Visitors to the museum will discover how little Millersburg made an impact on a Dutch Queen!
After a full day of exploring, Millersburg offers many unique accommodations to find respite. A bed and breakfast located in a historic barn, a honeycomb suite at a secluded hotel, or a huge shipping container Airbnb are all options for those tired of a basic hotel.
Lindsborg, Kansas
One of my favorite small-town Midwest experiences can be found in Lindsborg, Kansas. Lindsborg is located between Abilene and Wichita, Kansas, making it a great week-end destination for many.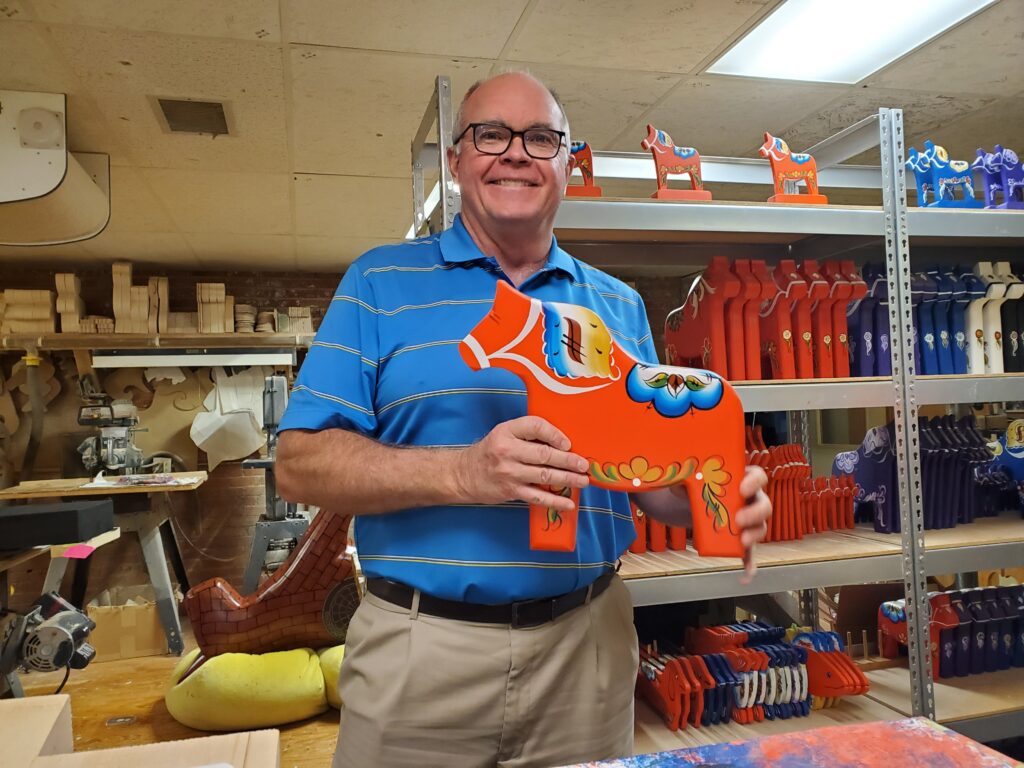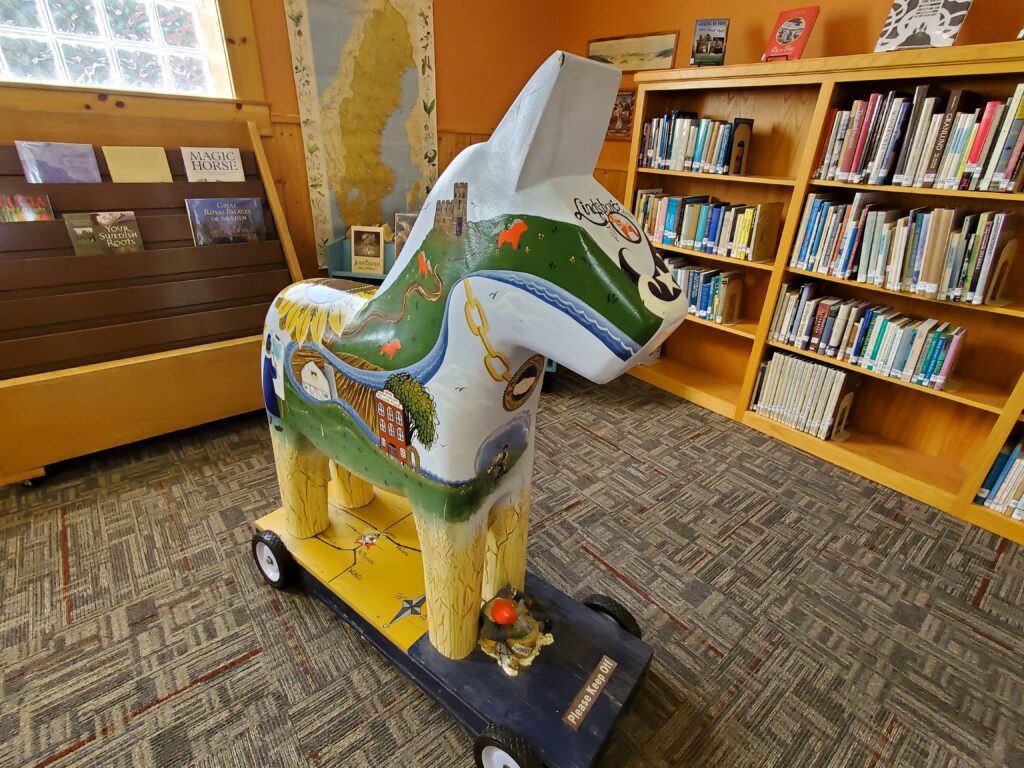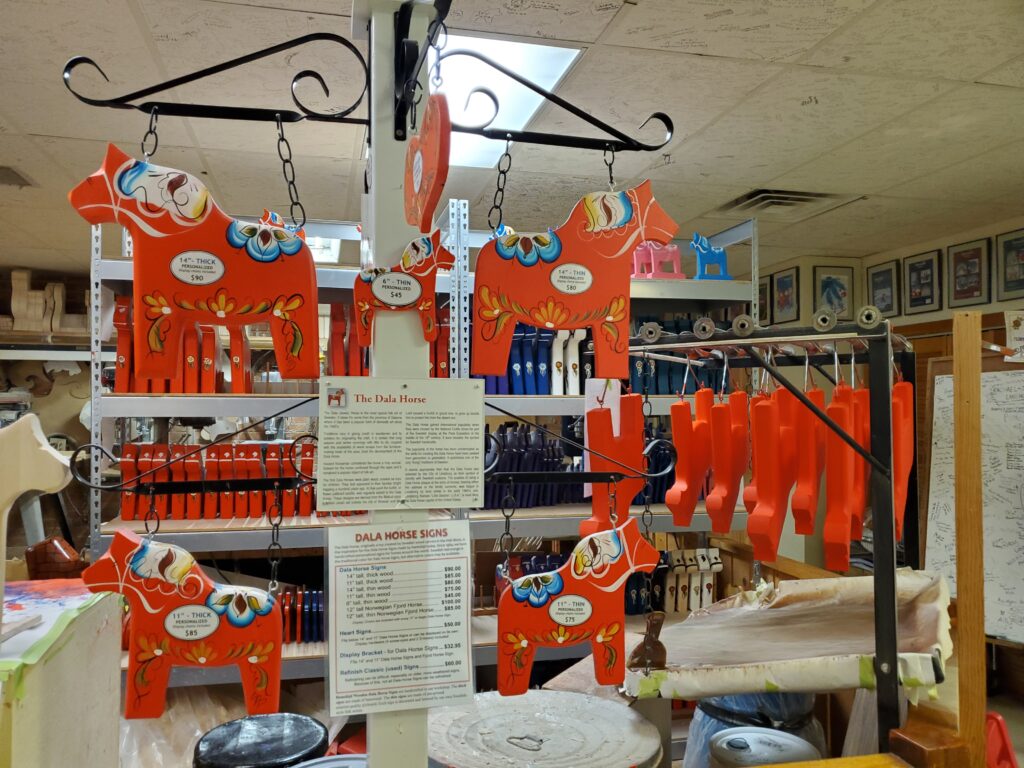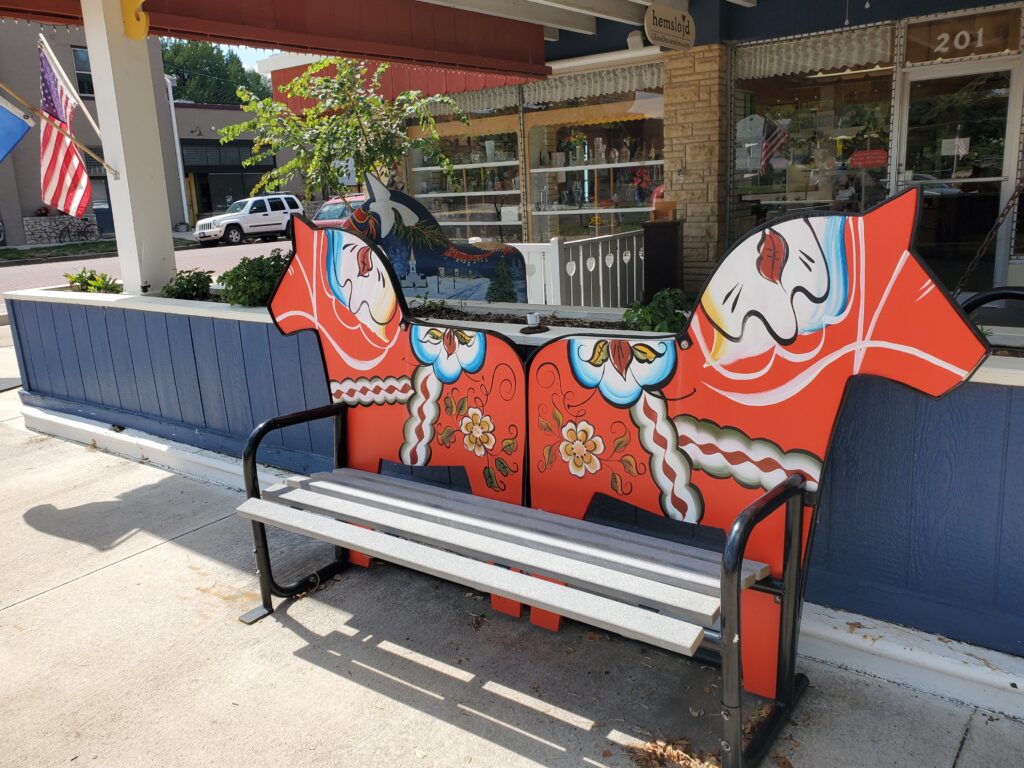 You can become a Swede for a day in Little Sweden USA. Immerse yourself in the culture and history that this charming Midwest town offers.
Unique Things To Do In Lindsborg, Kansas
The Dala Horse will introduce you to Lindsborg. You will notice Dala Horses hanging on front porches as you stroll Main Street. The sidewalks are dotted with Dala Horse sculptures, and you will quickly find yourself becoming a Swede for a day.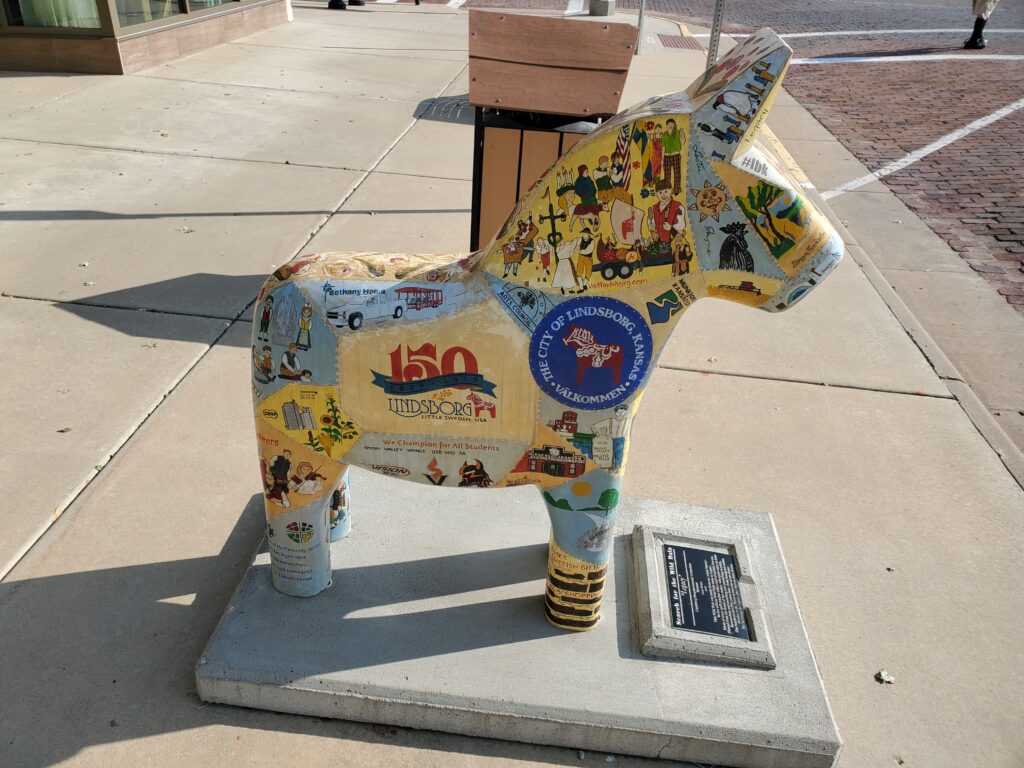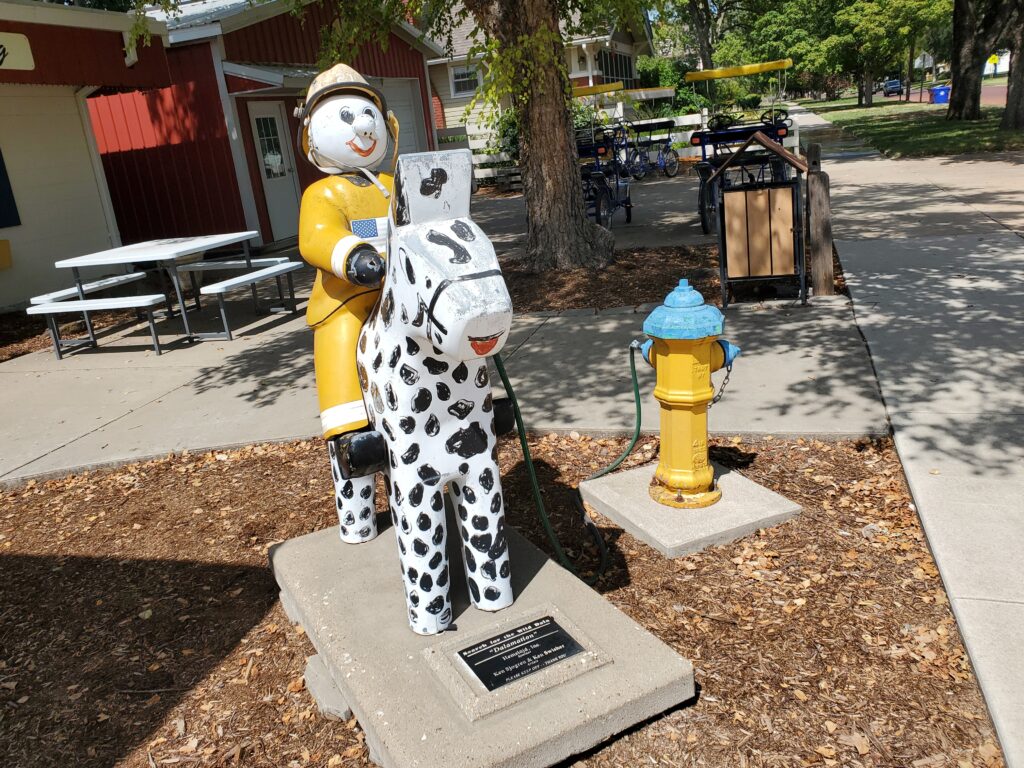 View artists at work as they create Dala Horses. Grab a meal at any restaurant through Lindsborg; you will be satisfied. Stay a day, weekend, or a week to experience all Lindsborg offers.
Lodging In Southcentral Kansas
Marysville, Ohio

Brandy Gleason of Gleason Family Adventure offers a guide on how you can best spend your time in Marysville, Ohio, and has this to say about Marysville. Small towns pepper the Midwest, but there are some that stand out from the rest with the iconic rural feel. Marysville, located in northwest central Ohio, is one of the Buckeyes States' quintessential rural communities. When you visit, it is no surprise that you might get behind a big green John Deere tractor, and if you do, turn up your Spotify to a country tune.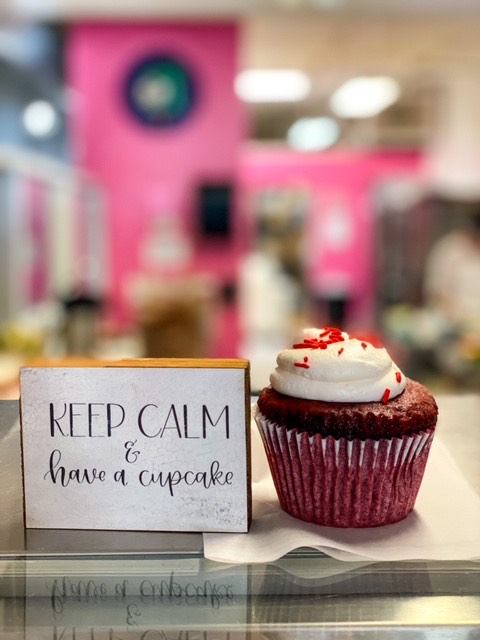 Historic downtown Marysville is filled with fabulous food finds, many of which serve farm-to-table offerings fulfilling the promise that this town has true rural hometown roots. Kitchens Bakery is one of the finest examples of this. They only bake enough for each day; once they are out of an item, they are out! After sampling, the delightful treats make your way to the Avalon Theater. Recently renovated, this classic theater hosts events and movies. Shaded City Coffee Roasters now serves locally roasted coffee daily at the Avalon Cafe; grab a coffee while you explore.
Visit the delightful shops open throughout the downtown; like many small towns in rural America, the hours vary, and Sundays are still spent at church or with family. Stroll the walking mural tour while you are there; many of them highlight the town's cultural history. After all your walking, you will want to treat yourself to something sweet, and I have to say the best cupcake shop in the Midwest is found here, at The Ribbon Box Cakery. These epic cupcakes are incredibly moist, piled high with delectable icing that can only be found here.
Take a backroad tour of the covered bridges spaced throughout Union County. Visitors will find that some of these bridges dated back to the turn of the century and were designed by Rubean L. Partridge. Surrounded by fresh farm fields, the national scenic Big Darby Creek winds its way under many of the covered bridges. In the book Midwest Road Trip Adventures, you can read more about the Big Darby Scenic Byway.
One of the main draws to Marysville is the hands-on agri-tourism found on the country roads, where you can pick apples, grab a selfie with sunflowers in the fields, and ride a tractor to the pumpkin patch to find a pumpkin in the fall.
Medora, North Dakota
Medora sits in western North Dakota, along I-94. You can experience Theodore Roosevelt National Park, the North Dakota Cowboy Hall of Fame & Museum, Chateau de Mores, and the Medora Musical. You can visit anytime of year for an epic experience. Grab a meal at the Little Missouri Saloon & Dining. I love a good taco salad and this one never disappoints.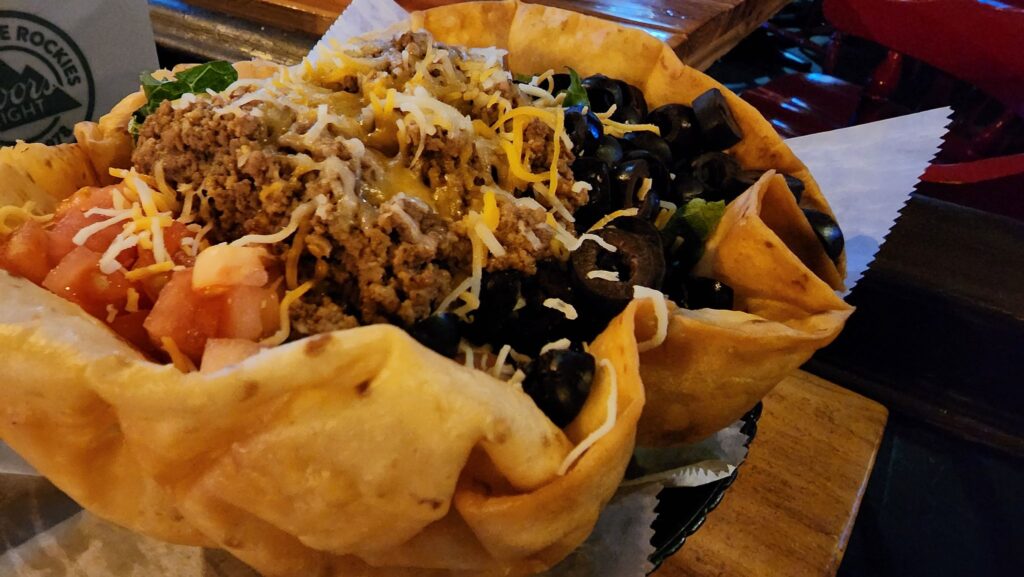 Tip: Grab a seat on the upper deck with a view of the town.
The Medora Musical runs during the summer months. Why not enjoy America's longest running outdoor musical? Winter time brings incredible beauty to the town and Theodore Roosevelt National Park.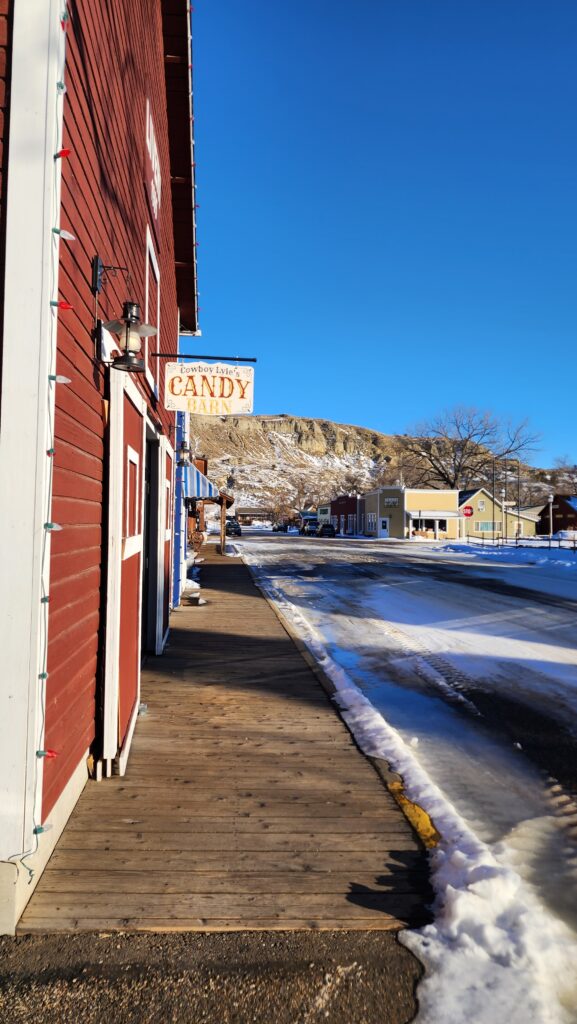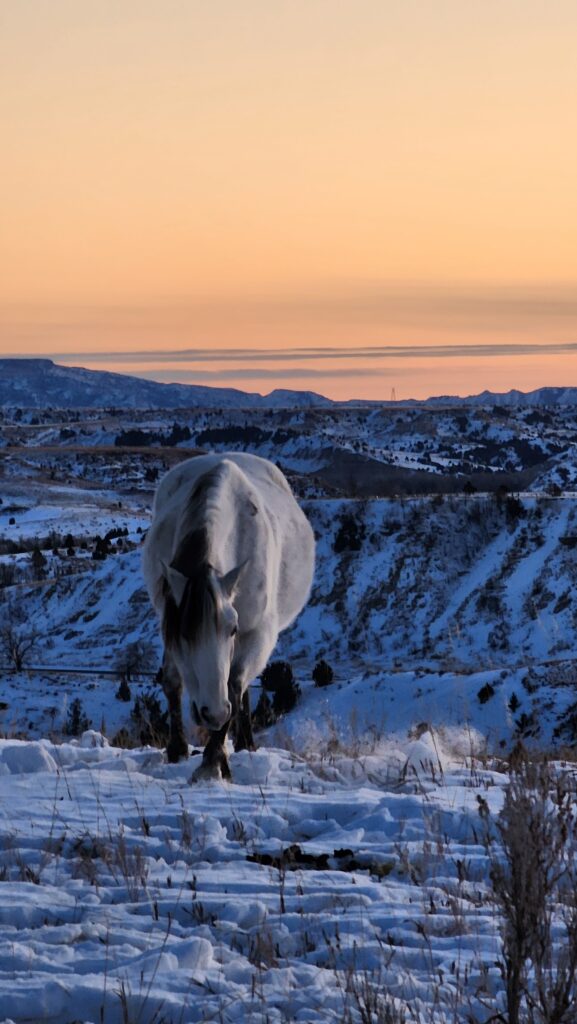 Theodore Roosevelt National Park~ Best Park For Families
When you stay in Medora in the warmer months, you have more options for lodging. The AmericInn Hotel in Medora offers cozy lodging, an indoor heated swimming pool, including breakfast all year long.
For a unique experience camp in the national park. My husband and I camped in the national park with a truck tent camper. We enjoyed the campground, as it offered incredible views that other campgrounds in the area cannot offer.
Decorah, Iowa
Charlene of Just Around The Bend Travel, shares the ins and outs of charming Decorah, Iowa. Decorah is one of the best Midwest small towns to visit in the new year.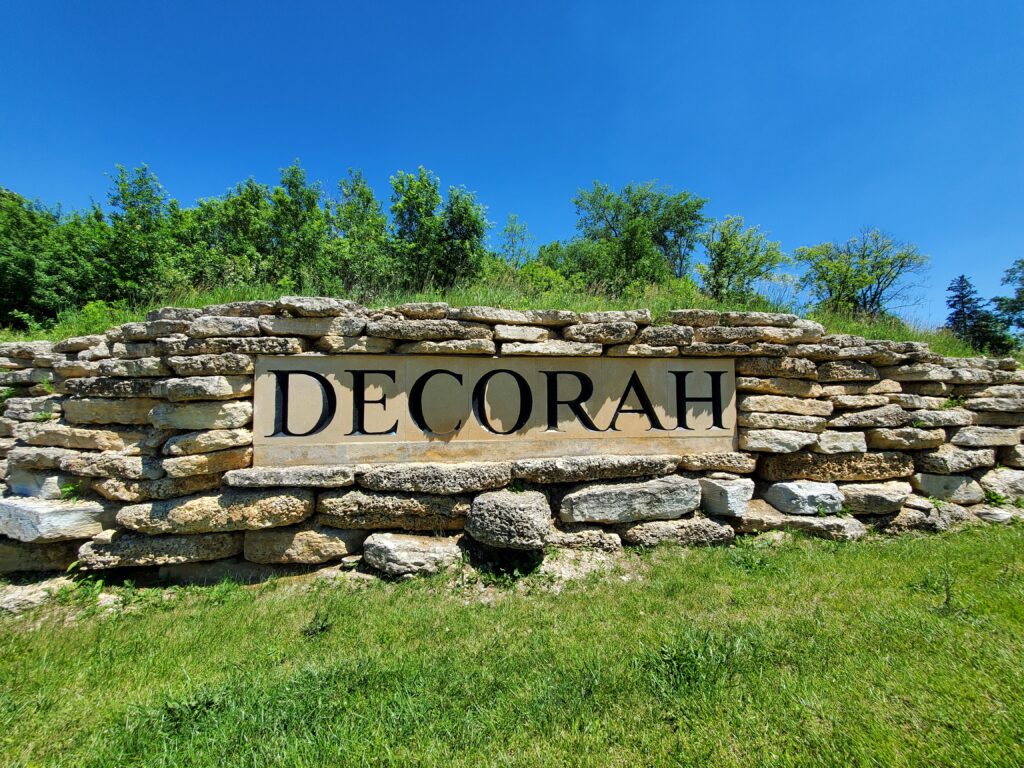 Enjoy Decorah, Iowa All Year Long Including Holiday Magic
The holidays offer magical lights and more. It's never too early to start planning a trip to one of the best Midwest small towns to visit. From the holiday light shows to a meal at the Decorah Twin Spring's Supper Club, you are in for a fun time. If you have never experienced a supper club, make Decorah your "first" supper club experience.
Winterset, Iowa
Winterset, Iowa, is home to the Bridges of Madison County. You can experience the Covered Bridges Scenic Byway and view the incredible countryside. Iowa has all four seasons, making Winterset "the" place to be 365 days of the year.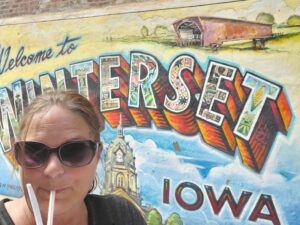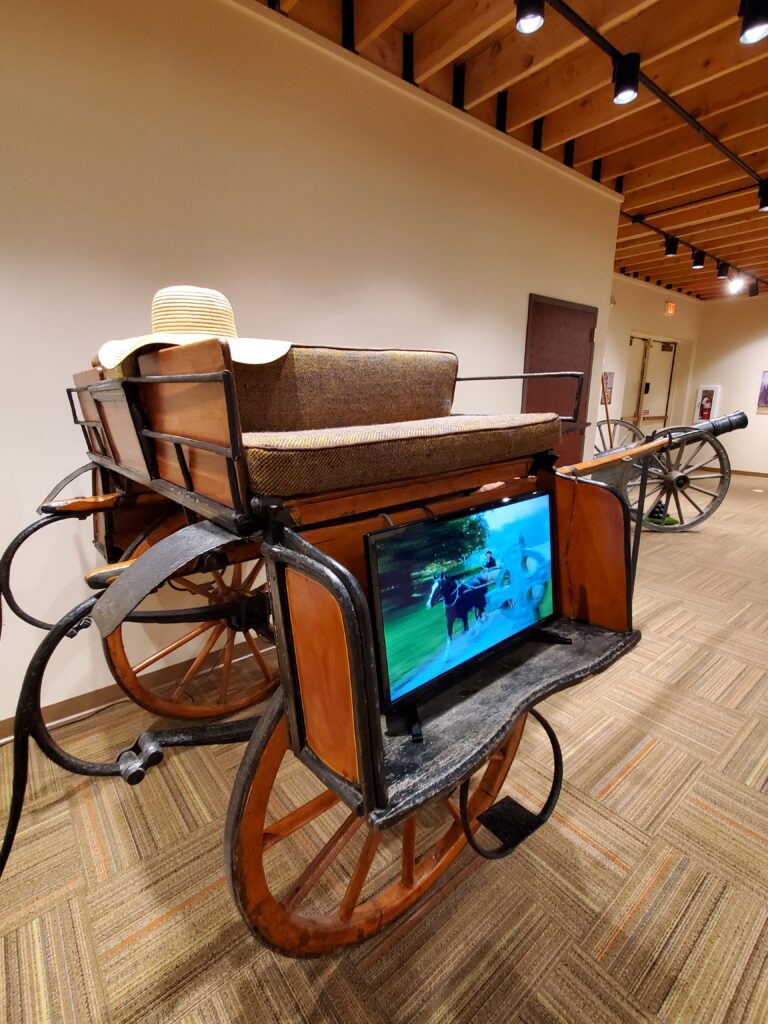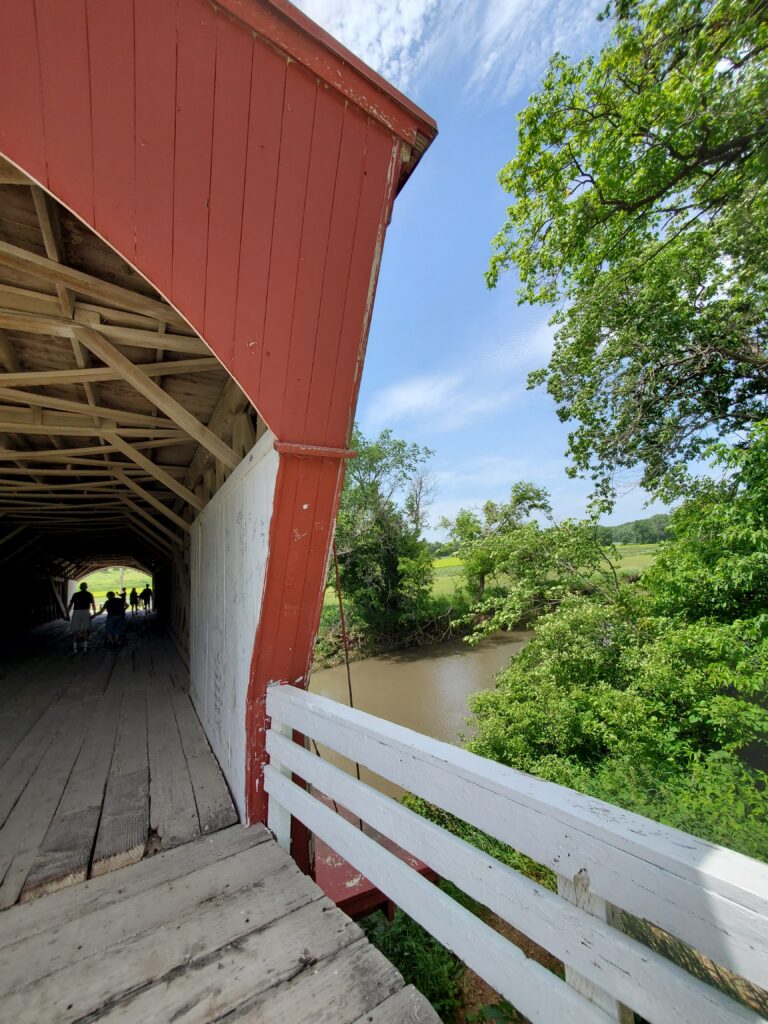 Experience the John Wayne Museum and one of Iowa's 99 Freedom Rocks. Stroll the town square and stop in the shops that dot Iowa's most charming town square. Hike the steps to the top of Clark Tower in Winterset City Park during the warmer months. The road to the tower is not accessible during the colder months. Once you climb to the top, take in the stunning views of the area. Tip: Camp in Winterset City Park Campground (April 1- November 15) and enjoy full hookups.
New Ulm, Minnesota
Kelly and Dusty Ratcliff of Dining Duster enjoy visiting New Ulm, Minnesota. Located along the Minnestoa River, New Ulm, MN is a cute and charming historical, German town that will no-doubt capture your heart. After your first visit, you'll be planning your next one as there is so much to do and see in this small town.

Spend time watching the 45-foot Glockenspiel play at certain times throughout the day then head up the street to brush up on your history with a visit to Brown County Historical Society & Museum.
Visit historical Turner Hall, a restaurant and Rathskeller in business for 160 years, with a beautiful mural depicting German castles. Tour the childhood home of famed author, Wanda Gag, who wrote Millions of Cats, the oldest book still in print.
Take a walk through the historical grounds then sample a pint of beer at the second oldest Brewery in Minnesota, Schell's Brewery. They offer tours and have outdoor patios and a beautiful tasting room. Head down to German Park to watch the beautiful fountain and admire the seasonal flowers.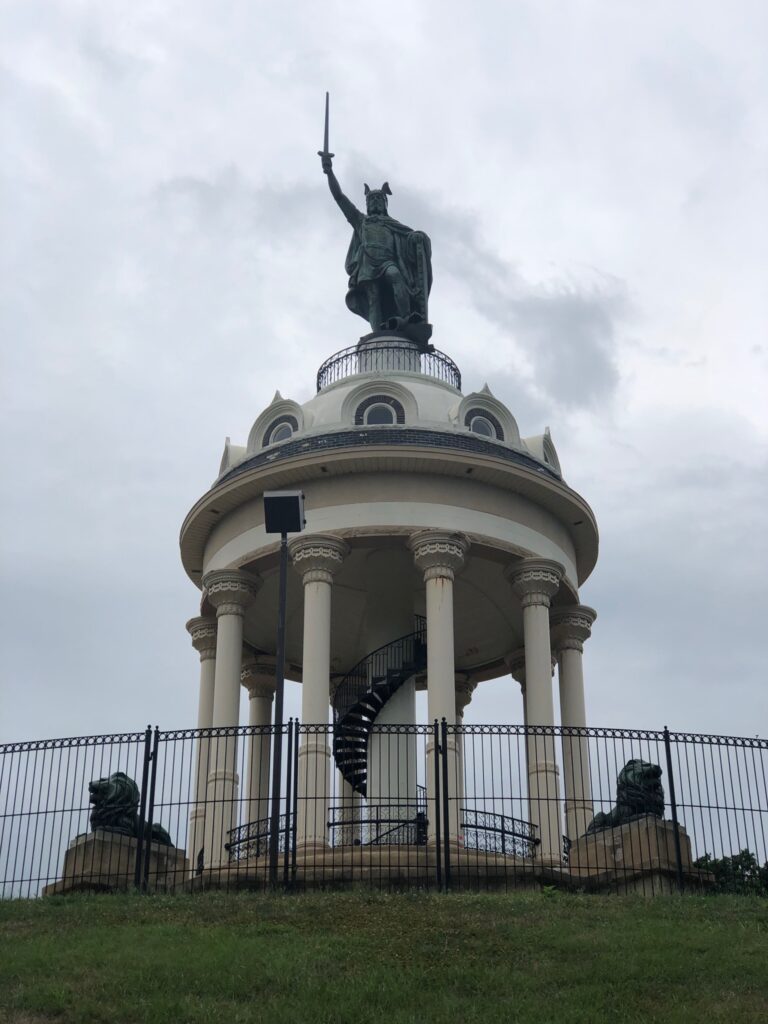 A visit to New Ulm would not be complete without a visit to Hermann Heights Park to see the 102-foot statue of Herman The German. Climb up for panoramic views of New Ulm and the Minnestoa River Valley. You must visit Domeier's German Store. This store is chalk full of German cuckoo clocks, chotchkies, and treats. You won't know where to look first.
There is no shortage of great restaurants to enjoy in New Ulm. You'll find a variety of local restaurants throughout town. Veigel's Kaiserhoff is a local favorite where you can enjoy German specialties like ribs, schnitzel and bratwurst.
If you plan your visit right, you could attend one of the many German festivals that are so popular they're attended by people around the world. Put New Ulm, MN on your bucket list to find out if Germans really have more fun!
McPherson, Kansas~ Give It A Try!
Lake Geneva, Wisconsin
Theresa Goodrich of The Local Tourist offers tips on visiting Lake Geneva, Wisconsin, a delightful town in southern Wisconsin. It's been a vacation getaway since the 1800s, and for good reason. With its location on Geneva Lake, plethora of historic mansions, fantastic restaurants, and natural beauty, it's often compared to the Hamptons and Newport.
One of the main draws of Lake Geneva is its outdoor activities. The town is situated on the shores of Geneva Lake, a large glacial lake that offers plenty of opportunities for swimming, boating, and fishing. Visitors can take a leisurely boat tour of the lake to admire the mansions and estates of the wealthy, or rent a kayak or paddleboard to explore on their own.
One of the most popular things to do in Lake Geneva is take a mailboat tour. This is one of the few places in the country that still has mail delivered by boat, and you can tag along. It's beginning easy to see why Lake Geneva is one of the best Midwest small towns to visit.
Another highlight of Lake Geneva is its historic downtown area. The main street, Geneva Place, is lined with unique boutiques, art galleries, and restaurants, many of which are housed in historic buildings. History fans can stroll through Maple Park Historic District to see examples of Greek Revival and Italianate architecture.
Beach lovers flock to Riviera Beach, which offers a beach, playground, and picnic areas, a perfect spot for families. For a closer glimpse of those Gilded Age mansions, the Geneva Lake Shore Path is a 21-mile trail that wraps around the entire lake. While most of the mansions are closed to the public, you can take a tour of Black Point Estate and Gardens, the former home of beer baron Conrad Seipp.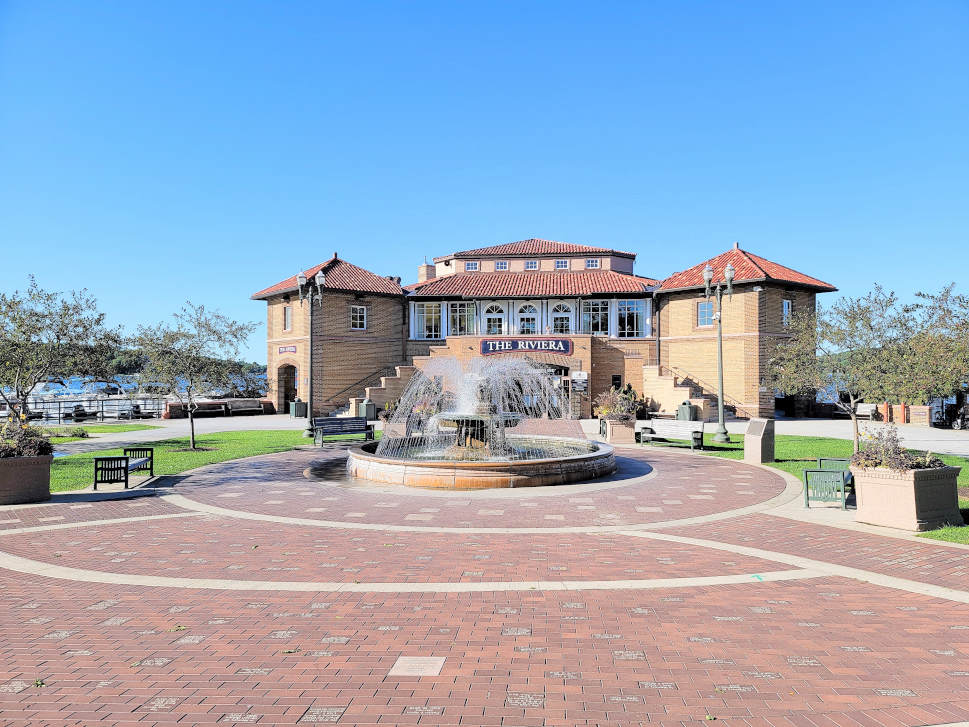 Golfers will find plenty of options in Lake Geneva. The town has several golf courses, including the prestigious Grand Geneva Resort. Foodies will not only enjoy dining at the many restaurants, but they can also take a class at Lake Geneva Cooking School.
For something unexpected, take a tour of Safari Lake Geneva. This unique drive-through conservation park provides a wonderful opportunity to get up close and personal with zebras, ostriches, camels, and more.
Lake Geneva is a postcard picturesque small town that is definitely one of the best small towns in the Midwest. With its beautiful lakefront, historic downtown, excellent parks and gardens, and variety of recreational activities, it's no wonder that Lake Geneva is a must-see destination.
Clear Lake, Iowa
Clear Lake is a small town that knows how to play big in North Iowa. You will find something to do all year long in this lake town. The first weekend in February brings the Winter Dance Party to the legendary Surf Ballroom & Museum.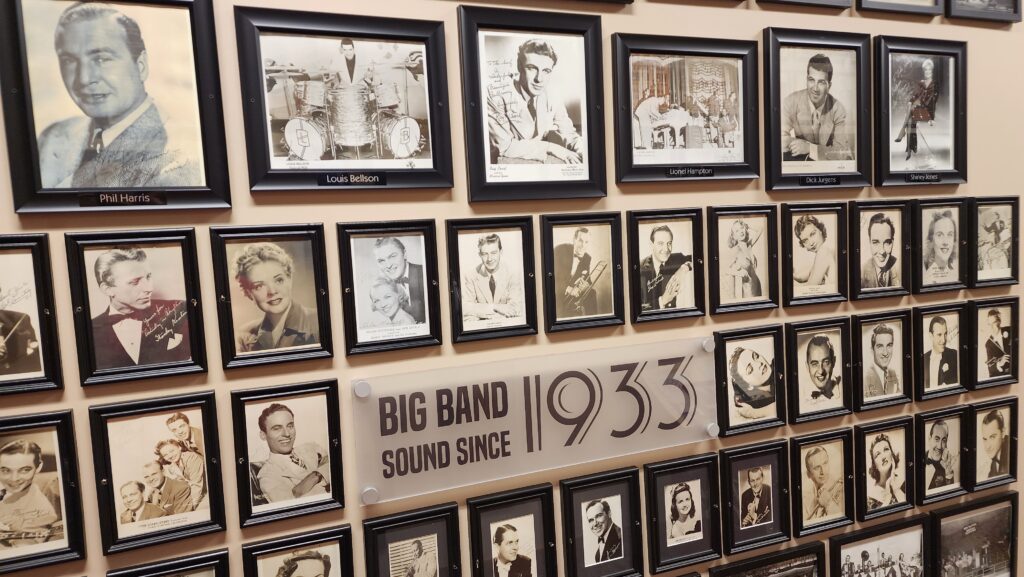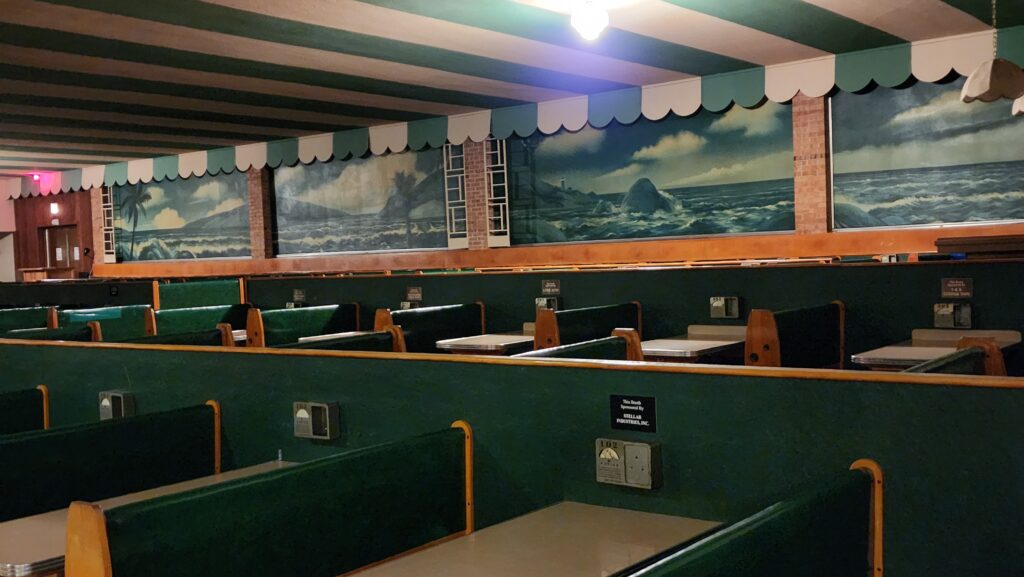 This annual weekend of fun is an opportunity to listen to 50's tunes and celebrate the life of Buddy Holly, Ritchie Valens, and the Big Bopper.
Fly A Kite Over A Frozen Lake In Clear Lake, Iowa
You would think that a lake town is quiet in the winter, not Clear Lake.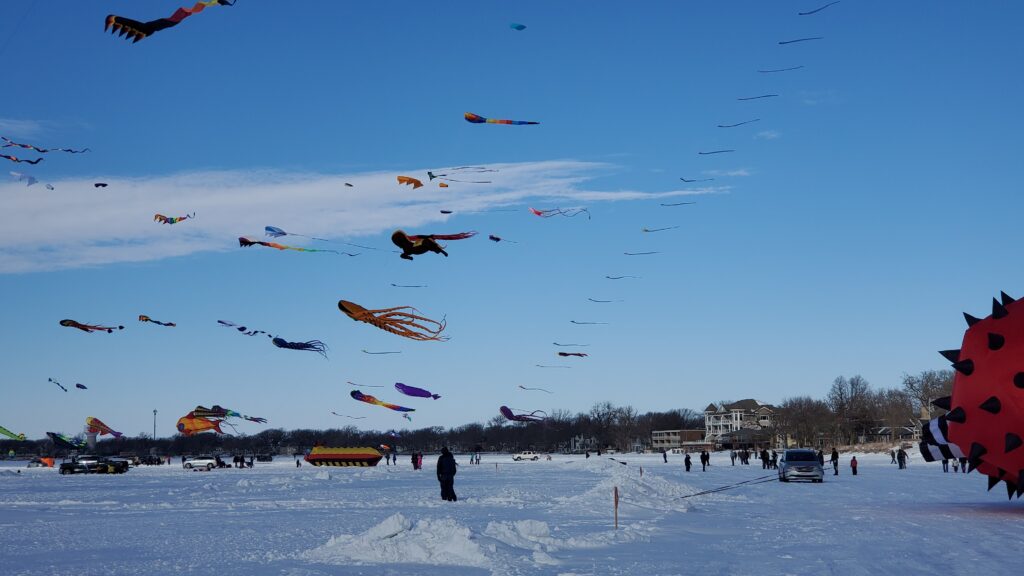 The third weekend in February, the Color The Wind Kite Festival takes place on frozen Clear Lake.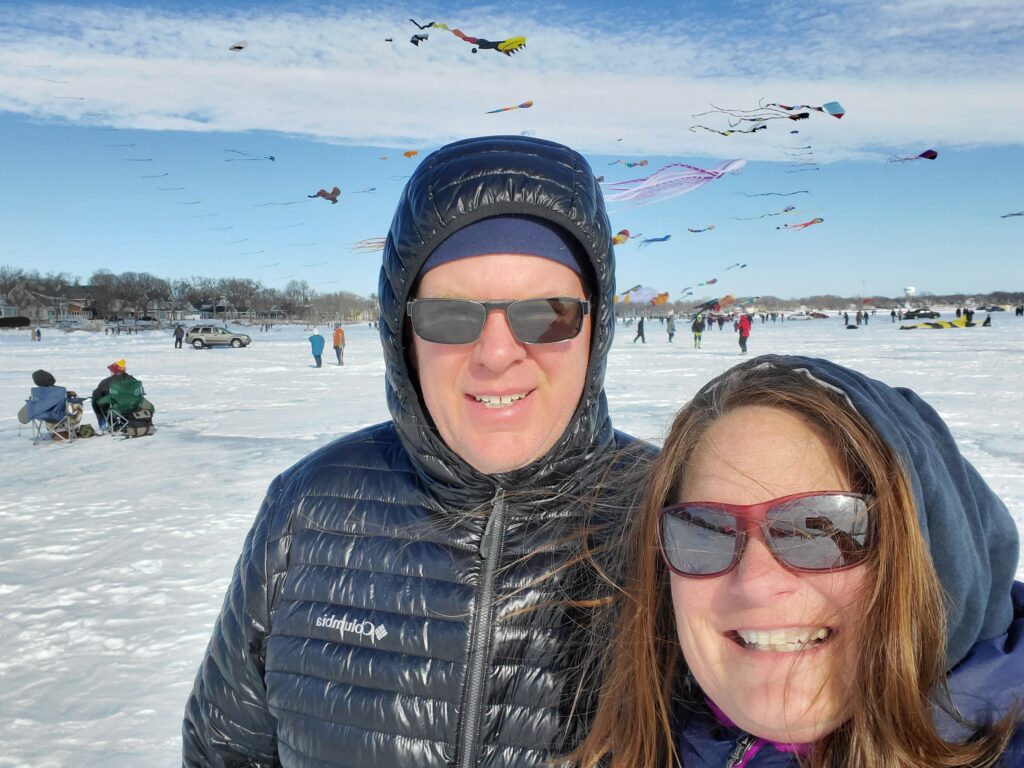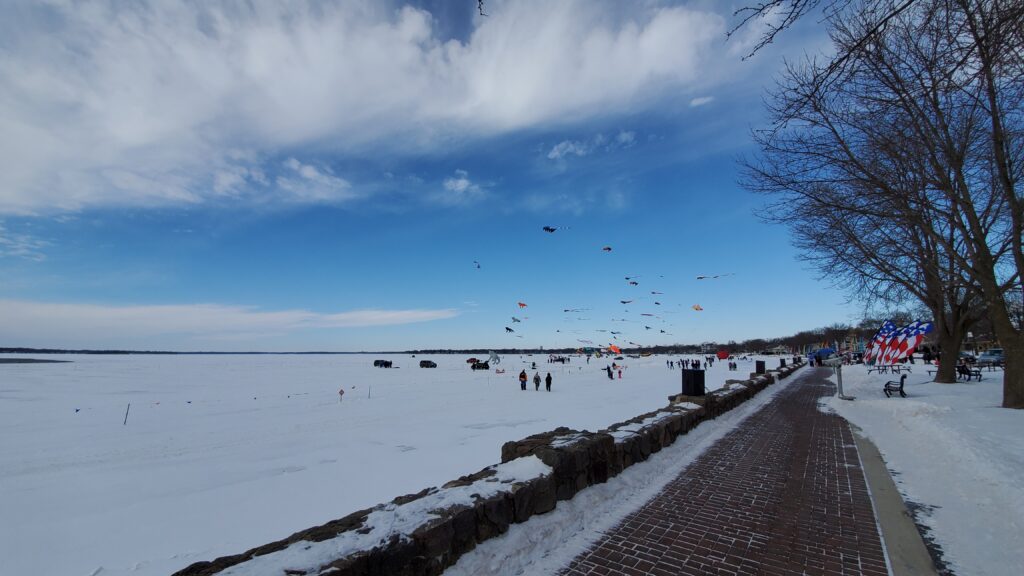 Summertime brings a family-fun celebration over the July 4th holiday.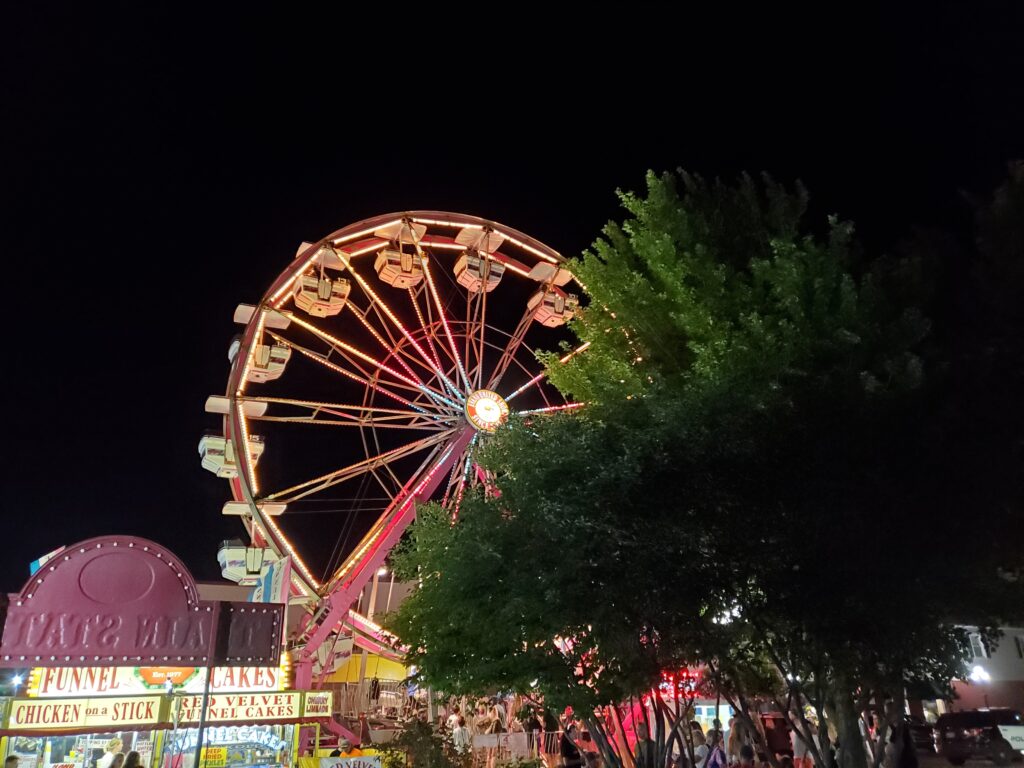 No matter what time of year you visit Clear Lake, you will enjoy the small town vibe.
Each of these small Midwest towns offers an opportunity for you to slow down. Soak in the experiences that each of these best Midwest towns to visit has to offer, you will be happy you made it happen.
The following two tabs change content below.
SaraB
Sara is a travel enthusiast that resides in North Iowa. You can find her traveling where the plane, train, ship, or car will go. Are you looking to take a road trip? Sara has solutions for you!