Explore The Beauty of Iowa's State Parks
Full Disclosure: This is a sponsored post through Travel Iowa and as always, my opinions are mine and do not belong to anyone else.
61 beautiful Iowa State Parks are ready to welcome you and offer something for everyone. The American Road Trip has returned and what better way to hit the road, then to hop on Iowa's Scenic Highways & Byways, while exploring Iowa's State Parks.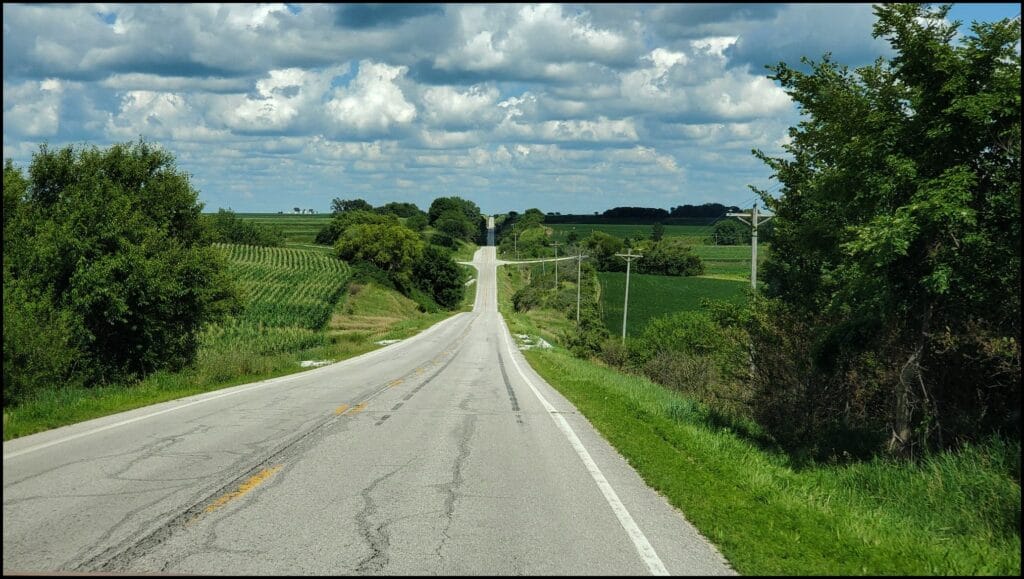 Each of these state parks can be an epic one-day road trip or included in a weekend or week of adventure in the state of Iowa. If you have never explored Iowa's State Parks, now is the time to begin exploring.
The Return Of The American Road Trip
2020 Is A Year To Celebrate Iowa State Parks
Did you know that 2020 is the year that Iowa is celebrating the 100th anniversary of its state park system? You can travel close or far from home, as there are 61 different state parks in Iowa. State parks offer an opportunity to explore places that many people will never visit. Now is the perfect time to find those spaces that are beautiful in their own ways and offer amazing photo opportunities. Travel Iowa and the Iowa Department of Natural Resources have also recently launched a new State Passport program, which encourages folks to get out and explore the parks. A little perk with this is that they are awarding prizes to visitors who check-in at state parks while using this app.
How To Participate In The Iowa State Park Passport Program
To participate, simply download the new passport Iowa State Park app on your mobile device or by or texting PARKS to 515-531-5995. Then, use GPS to check-in when you're at the parks. If you choose not to have your location setting on, for GPS check-in, there is an option to check-in without it. At each state park, there is a board with details about the passport program and a number to key in.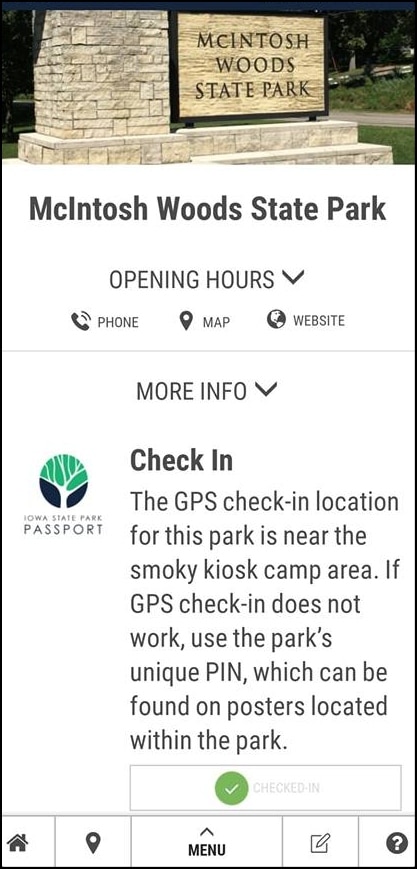 The app does tell you where to look for it at each part. I have found them all to be in prominent, easy to find locations. It's easy to use and each unique check-in counts as an entry for the Grand Prize: a two-night stay at Honey Creek with golf, indoor waterpark access, and more, as well and discounts at nearby businesses. Keep in mind, the more parks you visit, the more prizes you can earn.
All entries for the Grand Prize will be accepted until October 31, 2020. One winner will be randomly chosen. Read the official rules for the State Park Passport sweepstakes here. Here are some of my favorite Iowa state parks and I hope you will be inspired to visit them soon.
Stone Park: Sioux City, Iowa
We recently spent a day exploring Iowa's Scenic Highways & Byways in Western Iowa and came upon Stone Park State Park. As we continued to travel the Loess Hills Scenic Highway in Western Iowa, we wondered why we had not explored this area of Iowa before this road trip. There were more than 8 miles of beautiful hiking trails in this state park. We were impressed with the scenic vistas that overlook the scenic byway, Big Sioux River, and the prairie. Summer is blossoming with numerous flowers, which make it a beautiful time of year to visit.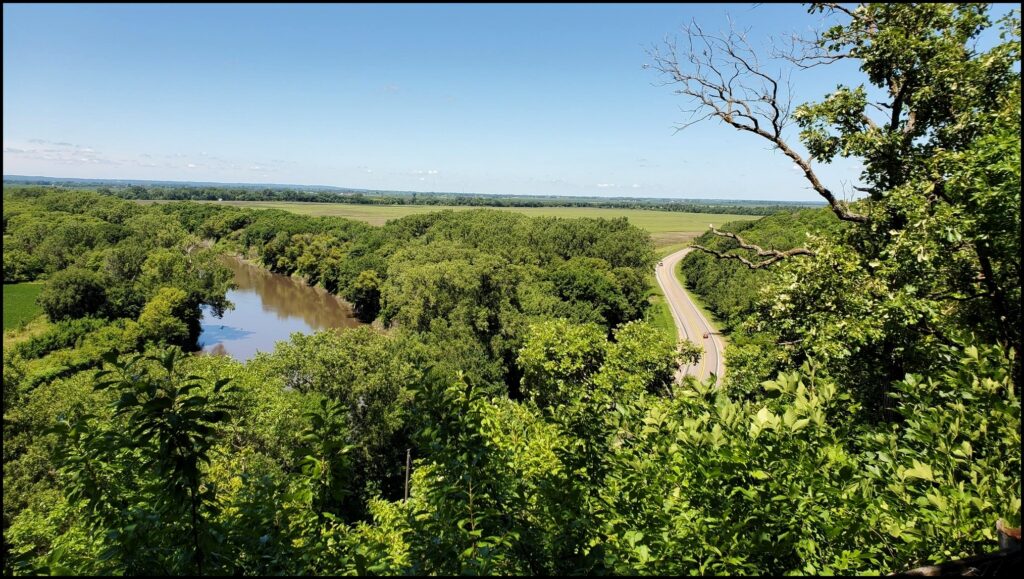 If you enjoy cross country skiing, you will be happy to know that there are trails here for that, as well.
With 6 miles of equestrian trails, this state park also offers miles of entertainment for trail riders. Pack your picnic lunch, toss in a chair and find a scenic vista to enjoy your lunch. That's exactly what we did on a recent visit.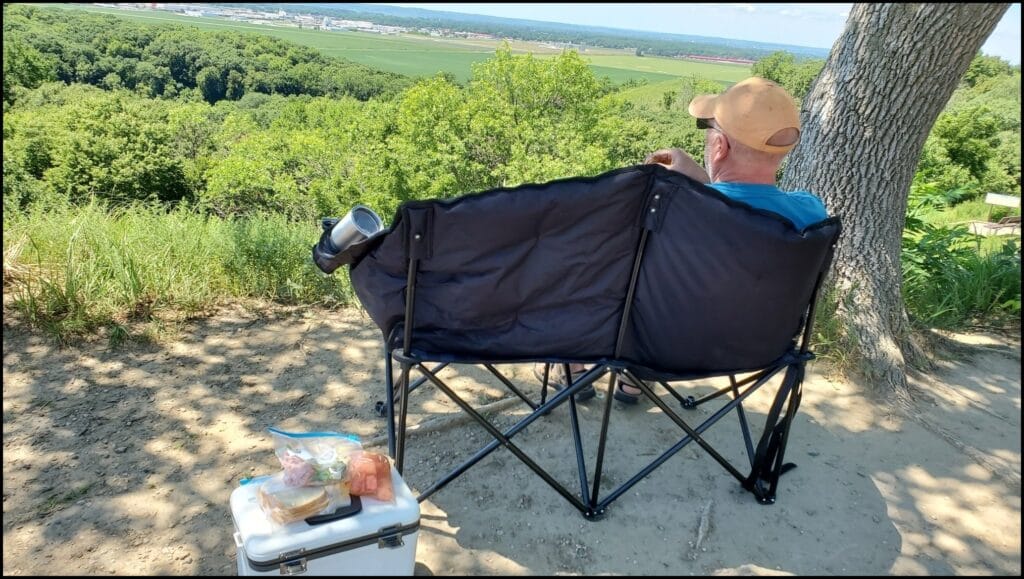 We savored each bite, along with the beauty of Stone Park State Park.
Prairie Rose State Park: Harlan, Iowa
Prairie Rose State Park is located near Harlan, but it's also very close to Elk Horn, Iowa. This park is home to more than 7- miles of multi-purpose trails, that feature a variety of wildlife and plants. I was impressed with the campsites that were "next to the water." Campsites can be reserved through the Iowa State Parks reservation system. The lake is the focal point of this park, and it became quite evident as my husband and I immersed ourselves in this park.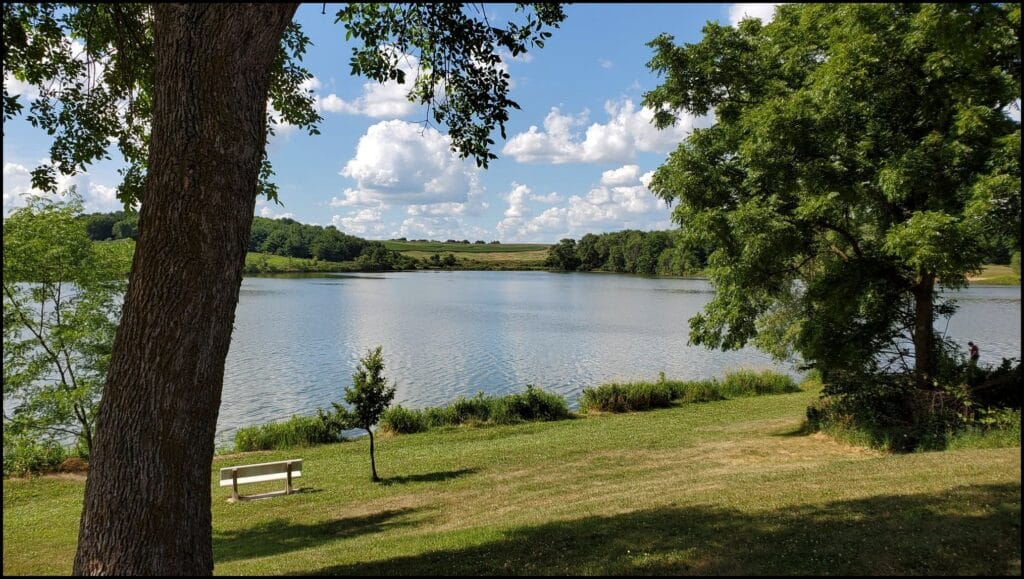 We explored this state park, as we were driving the Western Skies Scenic Byway. With campsites, camping cabins, and a beautiful lake, this state park won us over. We will be returning for an epic camping experience in this area of the state. This state park is nestled in a valley, which is surrounded by Iowa farmsteads in the rolling hills that surround it. Pack your fishing pole, hiking boots, and kayak for a fantastic day at this state park in SouthWest Iowa.
Click Here To Learn More About Elk Horn, Iowa
McIntosh Woods State Park: Ventura, Iowa
McIntosh Woods State Park is located between Clear Lake & Ventura, Iowa which is in North Central Iowa. It is located along the shores of Clear Lake, one of Iowa's premier fishing and recreational lakes. There is public boat access in the park, as well as Lynne Lorenzen Park, close by. A modern campground is available, with three-fourths of the campsites reservable. Yurts are very popular with families, as it's a fun way to camp in a state park, without towing a camper. There are two yurts available to rent at McIntosh Woods State Park. Tip: Reserve as far ahead as possible, as they fill quickly.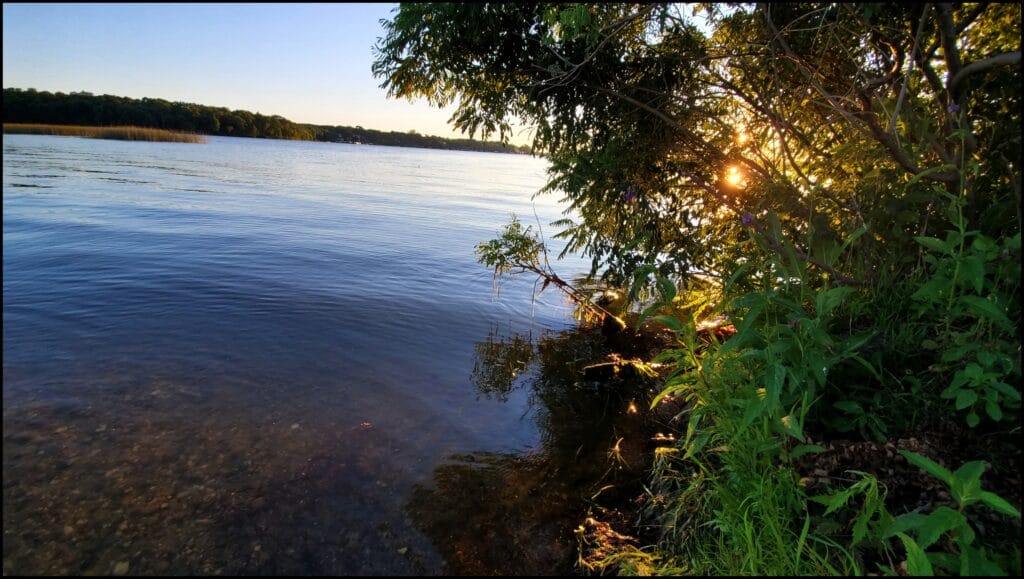 One of my favorite things to do in this state park is to hike the one-mile nature trail that runs through the park. I particularly enjoy doing this in the evening and enjoying the sunset from the peninsula, which lies near the beach. Pack your fishing poles, swimsuits, sandcastle building tools, and picnic for an epic day in McIntosh Woods State Park.
Volga River State Recreation Area: Fayette, Iowa
The Volga River State Recreation Area near Fayette, in Eastern Iowa, offers outstanding opportunities for outdoor adventure. It's not too far from the River Bluffs Scenic Byway, which traverses through this area of the state. This state park offers two campgrounds, one that offers equestrian sites and another that offers full-service hookups for campers of all sizes. I was impressed with the level sites through both campgrounds, which were in beautiful forested areas. I am looking forward to camping here this fall, as I know it will be a beautiful experience.
This recreation area offers canoeing, kayaking, fishing, hiking, equestrian trails, birding, and camping. With a river and a lake, this Iowa Recreation Area offers something for everyone. If you are not an expert kayaker, you may want to try kayaking on the lake before you take to the Volga River. It did not take me long to start planning a fall visit. Can you imagine the beauty of this recreation area in fall?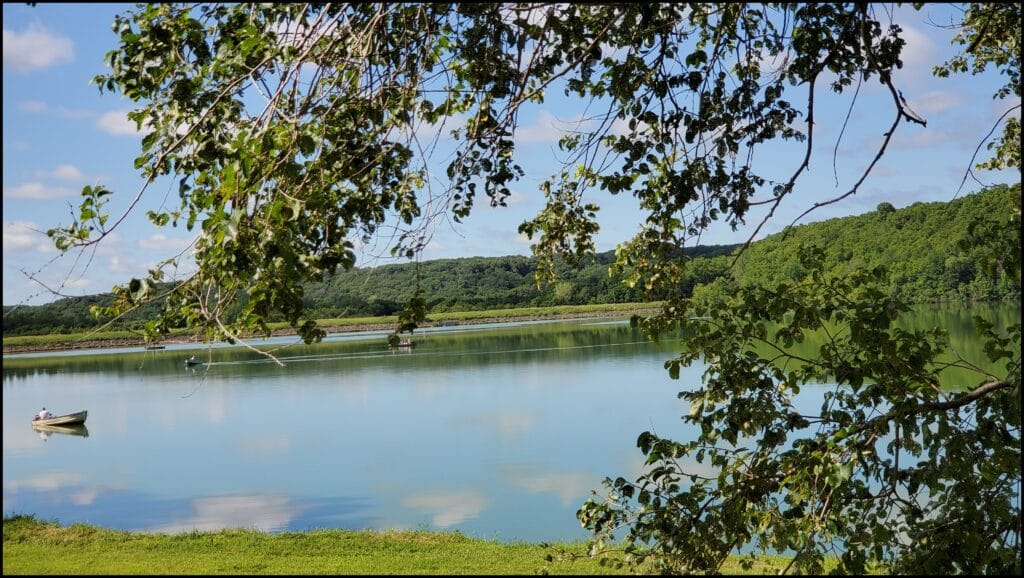 I now understand why this area of Iowa is often referred to as "little Switzerland", which is due to its rugged topography and unique features. The forests, timber, rolling hills, and prairie make this a fun place to explore. And most importantly, don't forget to "check-in" on the Iowa State Park app.
Ledges State Park: Boone, Iowa
Outdoor lovers will appreciate everything that Ledges State Park has to offer. This state park is located north of Des Moines and very popular. In fact, we camped here a couple of months ago and had an enjoyable time. It had been a few years since we had camped here and we had forgotten how beautiful the area was. With hiking trails everywhere, that included magnificent views, you will want to have a good pair of hiking boots with you on your visit. We camped during the week and were able to drive in and find a campsite for two nights.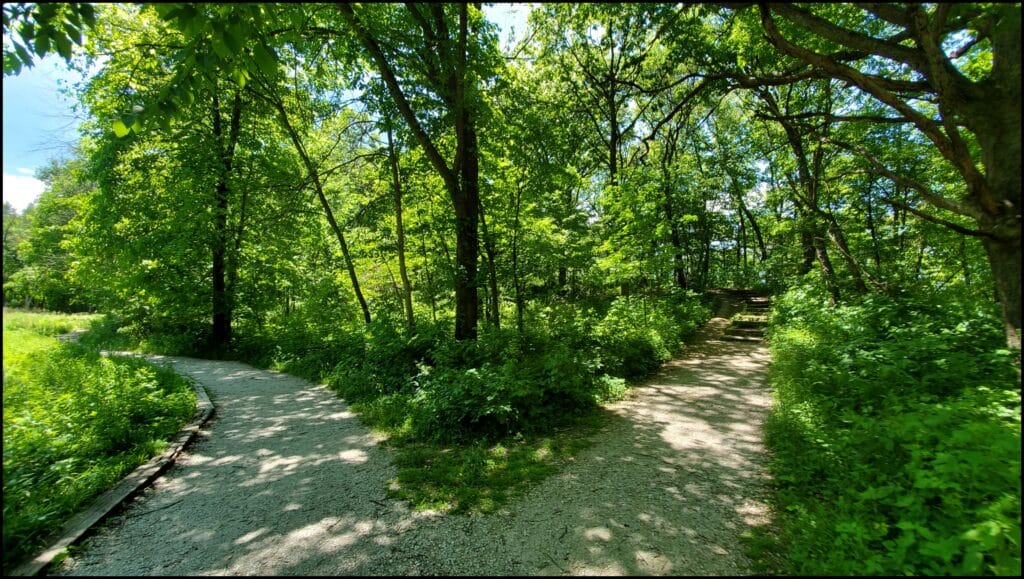 There are sandstone ledges through the park that tower more than 100 feet above the Des Moines River. Creek stomping is also very popular during the heat of summer. It's not uncommon to find several people wading through the stream, near the ledges that this park is known for. You will want to pack a pair of water shoes if you visit on a hot summer day. The creek bed is rocky, but beautiful and fun.
Ledges State Park Memory
When we had camped here years ago when our boys were younger, we had a raccoon visit our campsite during the night. It was no surprise to find a raccoon visiting our campsite on our most recent visit, as well. For this reason, if you do not have a self-contained camping unit, carry a flashlight with you to the restrooms at night. Ledges State Park is where you can connect with nature and appreciate all that it has to offer, wildlife included.
I hope you are now inspired to get out and explore. Iowa has many beautiful state parks that are beautiful in their own way. Each of them has something unique to offer and it's up to each of us to find these hidden gems. If you find any area of a particular park busy, travel a few feet or a mile or two, chances are that you will find a peaceful spot to explore. With the recent introduction of Iowa's State passport app, now is a great time to challenge yourself to visit as many parks as you can.
Happy Traveling~ Sara
The following two tabs change content below.
SaraB
Sara is a travel enthusiast that resides in North Iowa. You can find her traveling where the plane, train, ship, or car will go. Are you looking to take a road trip? Sara has solutions for you!