The Honeymoon You Have Always Dreamed About
Are you ready to have the holiday of your dreams? Your honeymoon should be a vacation to remember for all of the right reasons. When planning a luxury holiday abroad, you want everything to go as seamlessly as possible. You want everything from your excursions to your travel taken care of so that you have nothing to worry about. After all, you should be basking in marital bliss.
If there's one thing I know, it's the fact that I wish I would have considered some of these places for my own honeymoon in 1987. I hope these places inspire you to plan the honeymoon of your dreams.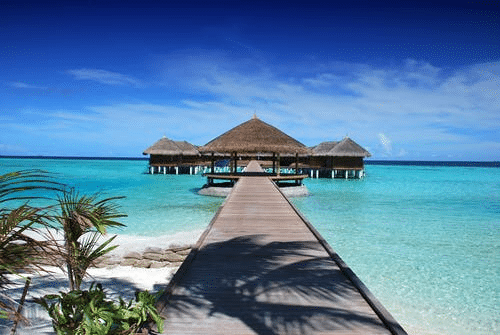 The Top Places To Visit For Your Honeymoon
So, where should you travel to?
Dominican Republic – There are a number of reasons why the Dominican Republic comes recommended. The 27 waterfalls of Damajagua represents one of the most romantic spots in the world. If that wasn't enough, you can enjoy everything from great nightlife and delicious food to whale watching and luxurious beaches.
Las Vegas – Las Vegas is a great place to go because it has something for everyone. Yes, you have the casinos and the clubs. However, there is also incredible scenery. The Grand Canyon; need we say anything else? There is also a great focus on wellness as well, with places for IV therapy and spas in all of the hotels.
A beautiful national park in the U.S. – Rocky Mountain National Park
Paris – Described as the City of Love, it is only right that we include Paris on the list of places to visit for your honeymoon. It's not just the Eiffel Tower that makes Paris romantic. From the culture to the exquisite food, everything is five-star here. This is sure to be one of the top places to visit for your honeymoon.
Jamaica – Jamaica is an irresistible country, offering tropical weather, beautiful miles of beaches, and fun watersports. This is topped off with lavish golfing resorts, varied nature, and tasty food. A couple's paradise!
The Best Hotels For Your Honeymoon
Hotel W Paris – This is a five-star establishment, citied in a stunning city, with many sites and, of course, the amazing Parisian atmosphere. This hotel is stylish and contemporary, providing a great base for your honeymoon. It is in a perfect spot for visiting all of the city's main attractions, from Les Galeries Lafayette to Grand Magasins. The bar-restaurant is definitely worth mentioning, offering exquisite dishes and the most stunning views.
Royalton Blue Waters -Royalton Blue Waters is another stunning hotel, worthy of any honeymoon. You can enjoy white beaches and a gentle tropical breeze in one of the world's most majestic locations. The hotel suites are lavish and spacious, and you get all of the facilities you would expect from such a premium hotel, and more!
Practical Holiday Advice
No matter where you are going for your honeymoon, we have a few tips to help you…
– Check travel advice on the Government website for the country you are visiting. You will get all of the details you need regarding vaccinations and all current travel news.
– Make sure you take out travel insurance before your trip. You may need to take out extra cover if you're planning on doing certain excursions.
– Exchange your currency before you go to the airport for the best rates.
For all the destinations above, the weather can vary depending on the season, so be sure to do your research before you head off on your trip to make sure you pack appropriate clothing and footwear. Paris experiences typical winter and summer weather – its warmest month is July while its coldest month is January.
Happy Traveling~ Sara
The following two tabs change content below.
SaraB
Sara is a travel enthusiast that resides in North Iowa. You can find her traveling where the plane, train, ship, or car will go. Are you looking to take a road trip? Sara has solutions for you!