Unique Experiences In Elkhart, Indiana That You Need To Try
Have you ever wondered where the craftiest people in America live? I recently spent some time in Elkhart County, Indiana. This Northern Indiana county offers ways more than I had imagined and could easily be the craftiest county in the country. With so many unique experiences in Elkhart County, you will be busy.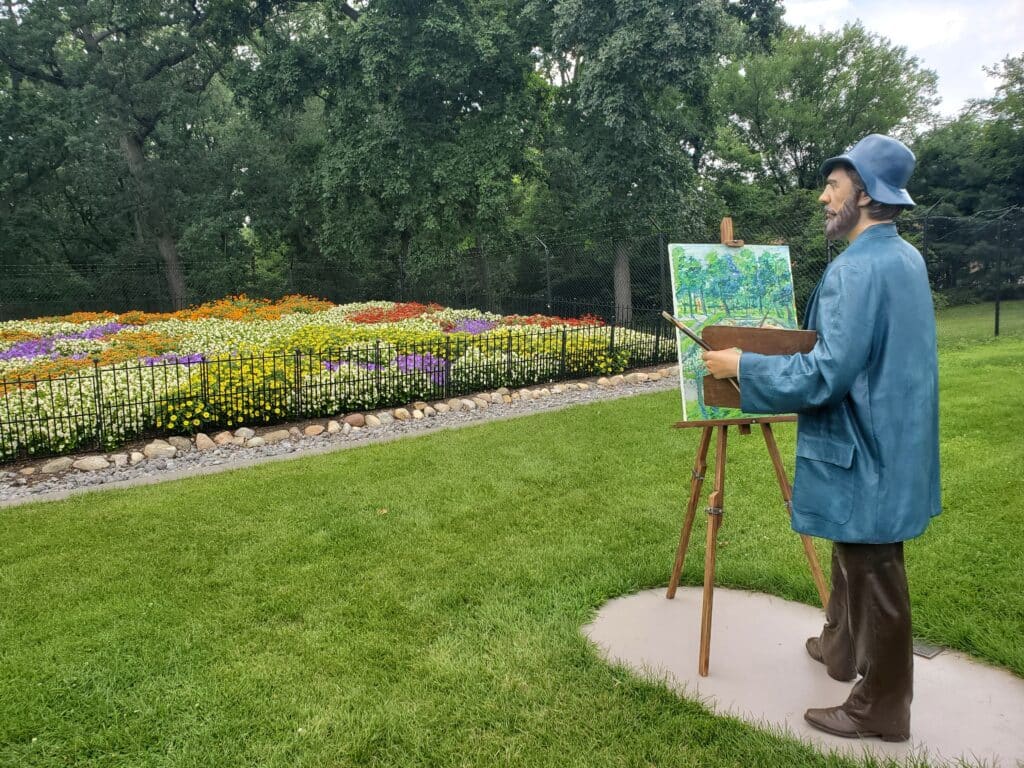 I had heard about their world-famous Quilt Gardens but did not understand their majesty. It took about two minutes to realize that the Quilt Gardens were spectacular.
*Thank you to Elkhart County for hosting me on a FAM with the Midwest Travel Network.
Elkhart County, Indiana, is recognized as an area of the country that showcases handmade goods. From the gardens to the RV Industry, I found several things to see and do in Elkhart County. You will not have time to be bored. Hold on to your hats; there's a whole lot of things going on.
1.Quilt Gardens Along The Heritage Trail
The Quilt Gardens along Heritage Trail are more than 15 gardens that showcase art, gardening, and hand-painted murals. Every quilt garden and mural has a unique theme and story.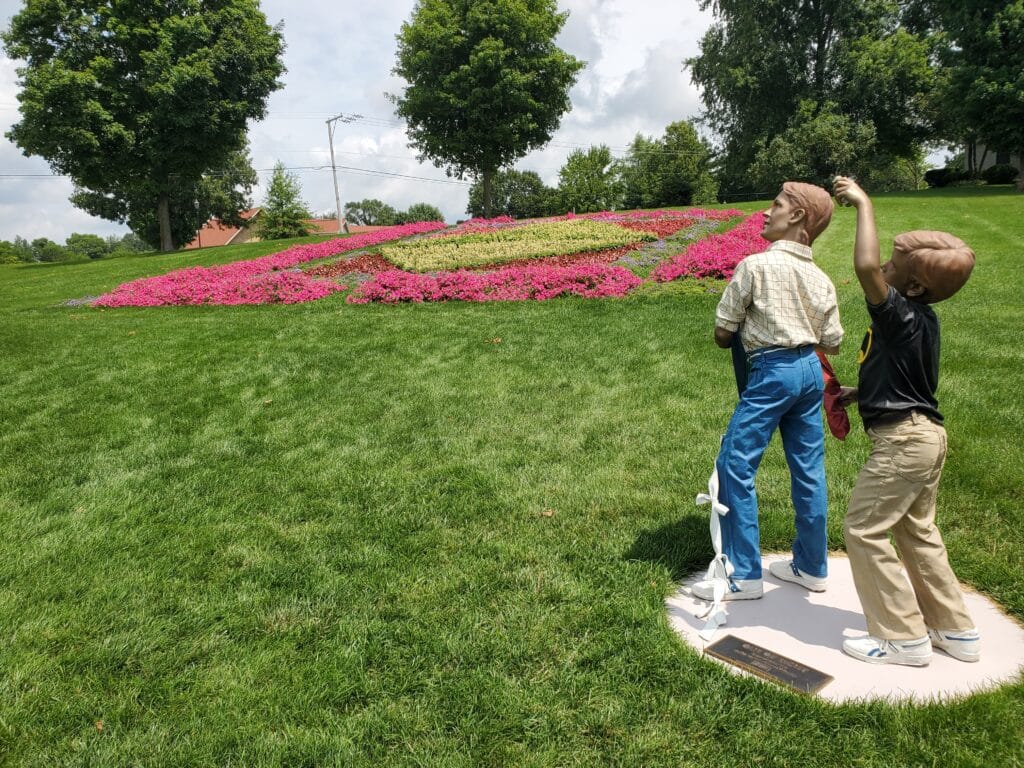 You can visit these gardens annually from May 30-September 15. Start planning your visit to the gardens now. Most quilt gardens are open to "windshield" travelers if someone has mobility issues.
Kokomo, Indiana, An Experience With Glass
2. Pumpkinvine Nature Trail
The Pumpkinvine Nature Trail offers an opportunity to explore nature. Hop on a bike, run, or take a walk. I was with a group that hopped on bicycles and saw the trail from the angle of a bicyclist.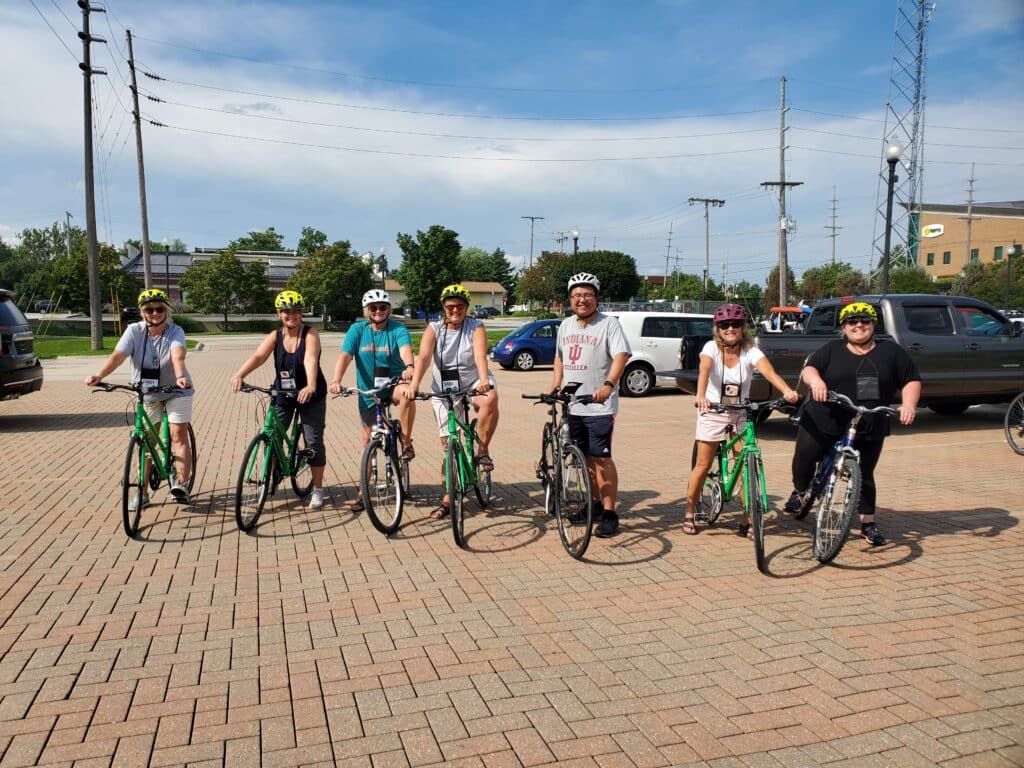 We started our ride in Goshen, a historic downtown you don't want to miss, and rode for approximately 8 miles round trip. You can pedal as long or as far as you like.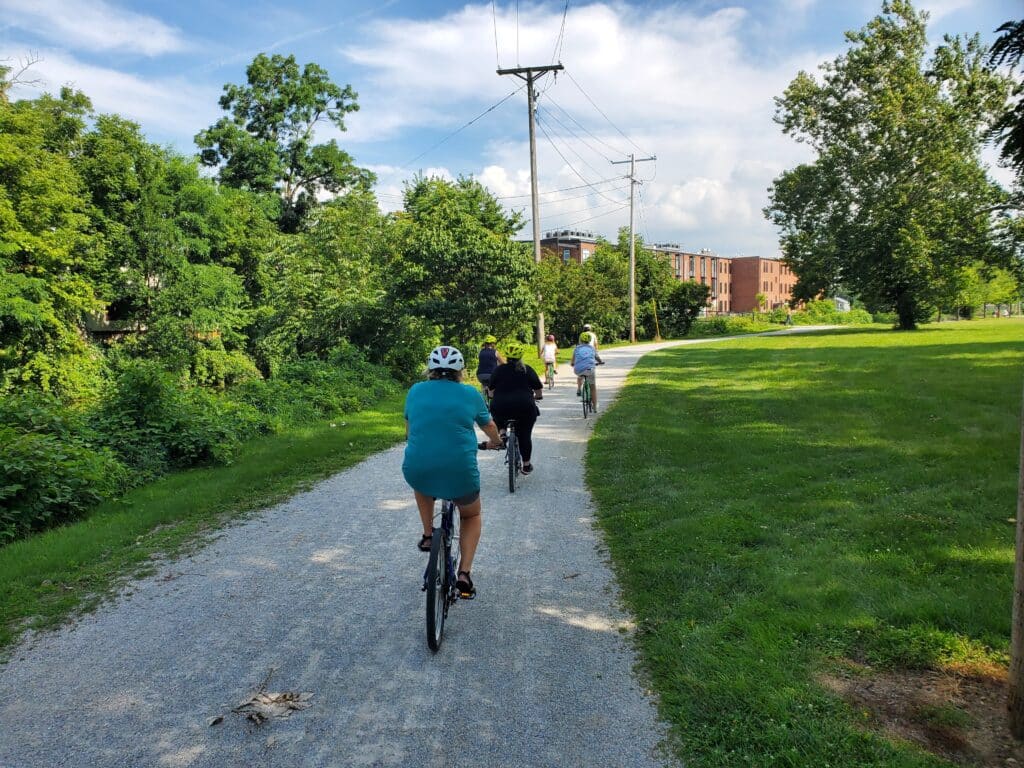 There are several parking areas in Goshen where you can leave your car as you ride the trail. As we pedaled, it did not take long for the beauty of the trail to set in.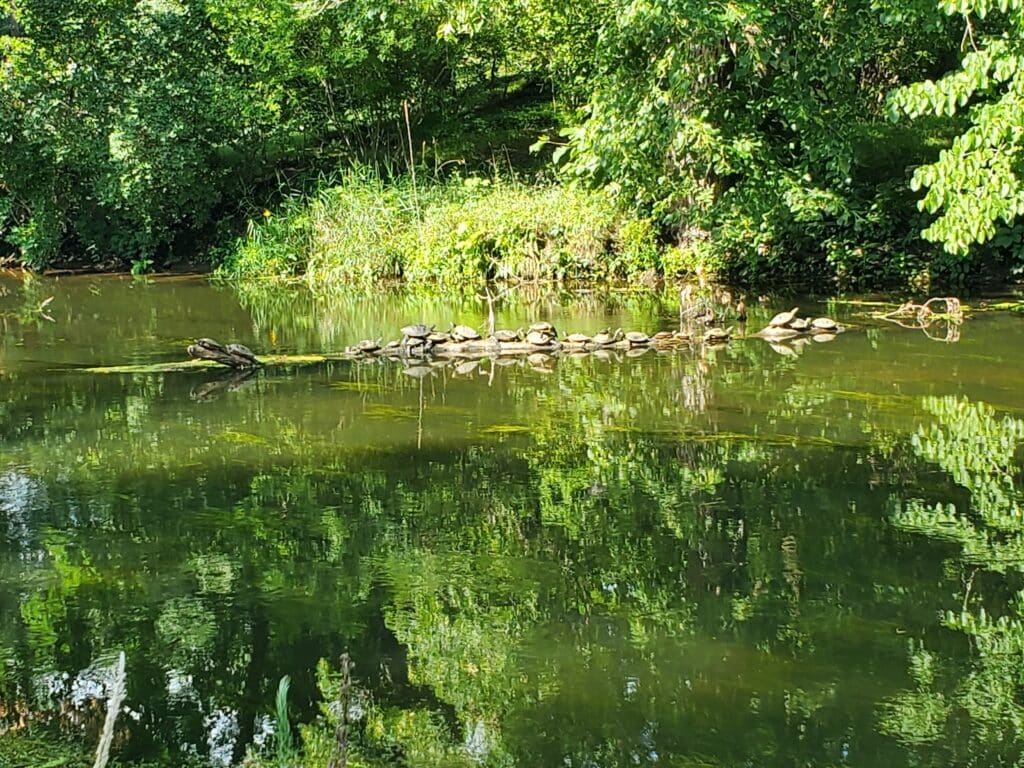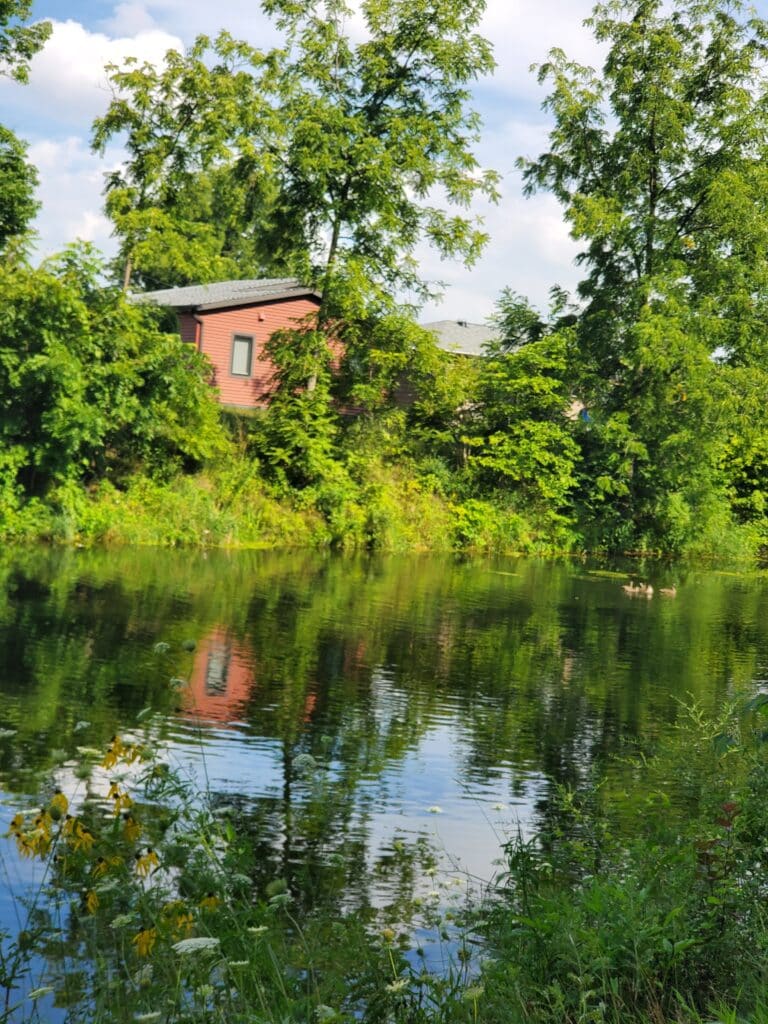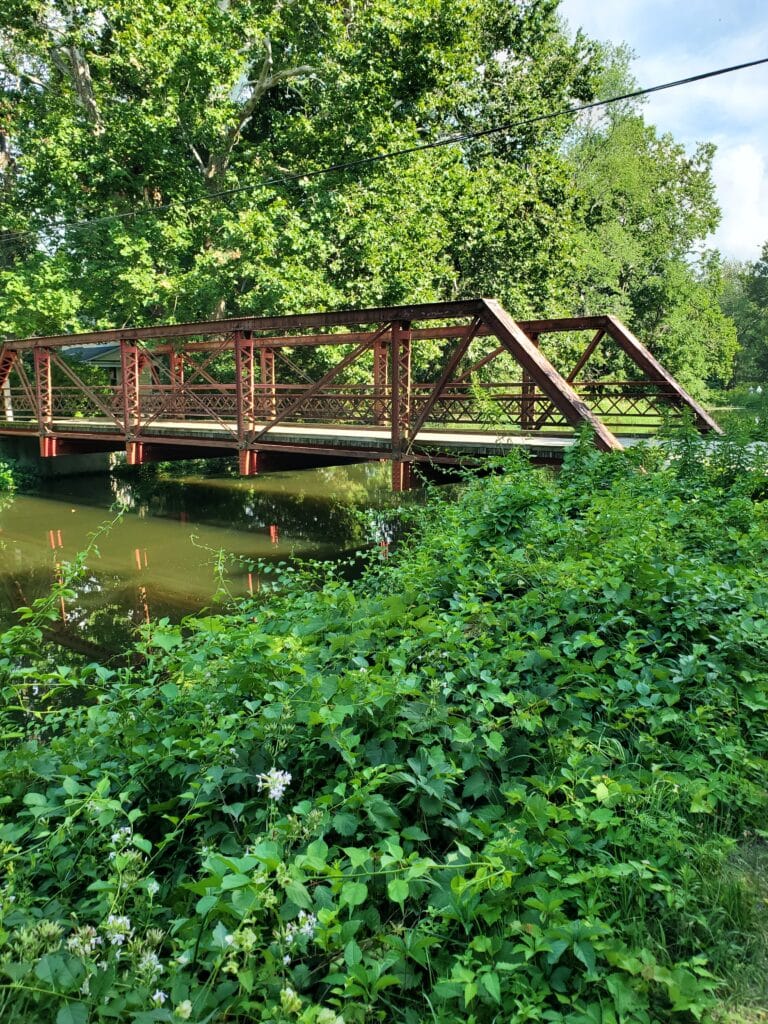 Another option is to rent a bicycle from Lincoln Avenue Cycling, where our bikes came from. Grab a bite and a drink after you ride the trail at Goshen Brewing Company. If you are lucky, the turtles will provide one of the best unique experiences of Elkhart County, sitting on a log and posing.
3. Wellfield Botanic Gardens
The Wellfield Botanic Gardens theme for 2022 is "The Year of Connections." I thought that was extremely fitting. These gardens had a sense of peace and joy that was easy to experience. As with any gardens, I'd encourage you to visit their website to see what's happening.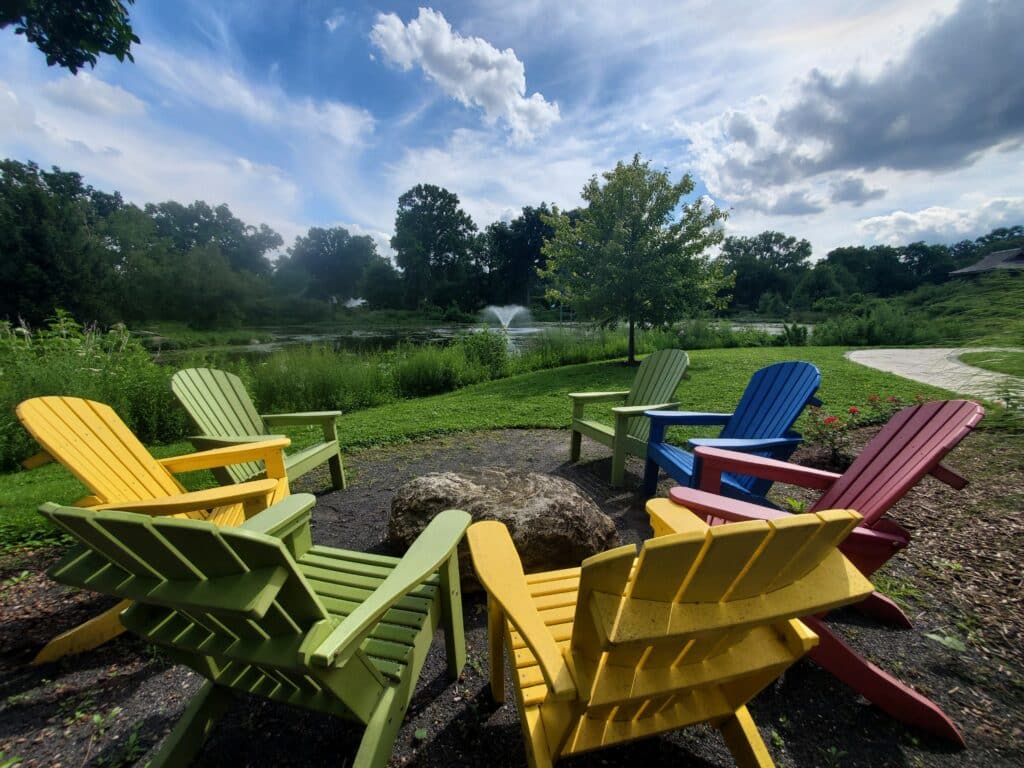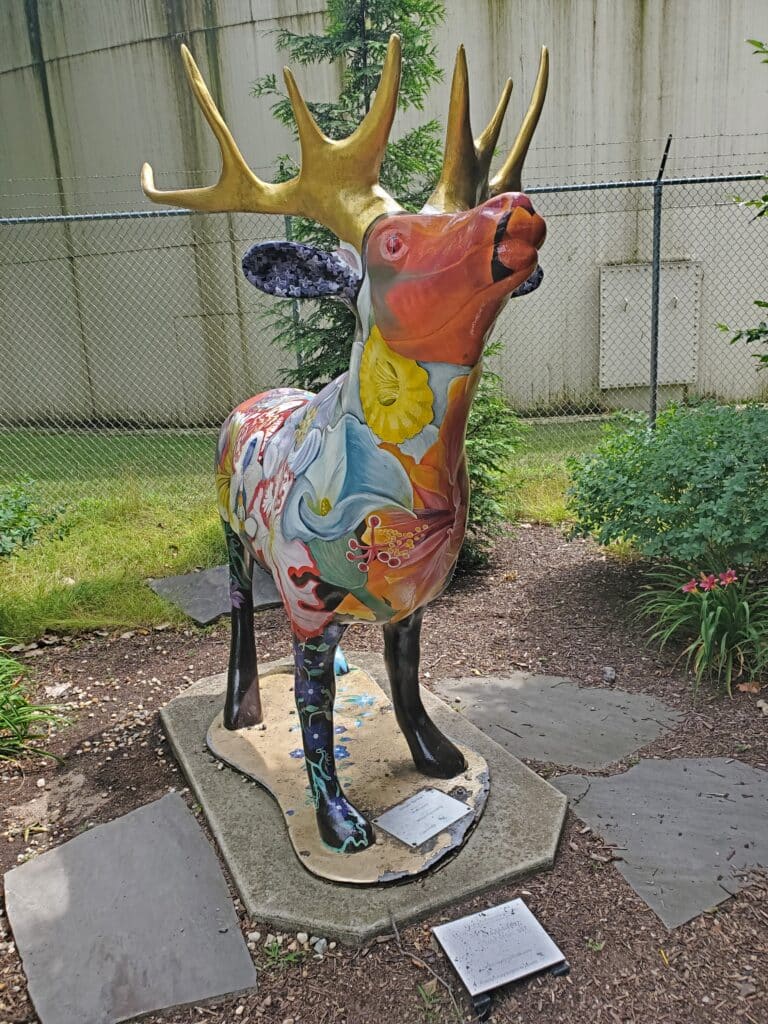 I highly recommend strolling the gardens and letting the sense of serenity lure you in. The colorful flowers, beautiful sculptures, and displays are worth of your time. The folks at the Wellfield Botanic Gardens do not sleep once fall rolls around; they gear up for a larger- than- life holiday light display. Fun Fact: 70% of Elkhart, Indiana's water comes from Wellfield Botanic Gardens.
4. Ruhe152 in Nappanee
The bistro, brewery, and distillery make Ruhe152 a destination in itself. You will enjoy the made-from-scratch dishes that will arrive at your table. These dishes are mouth-watering and simply the best.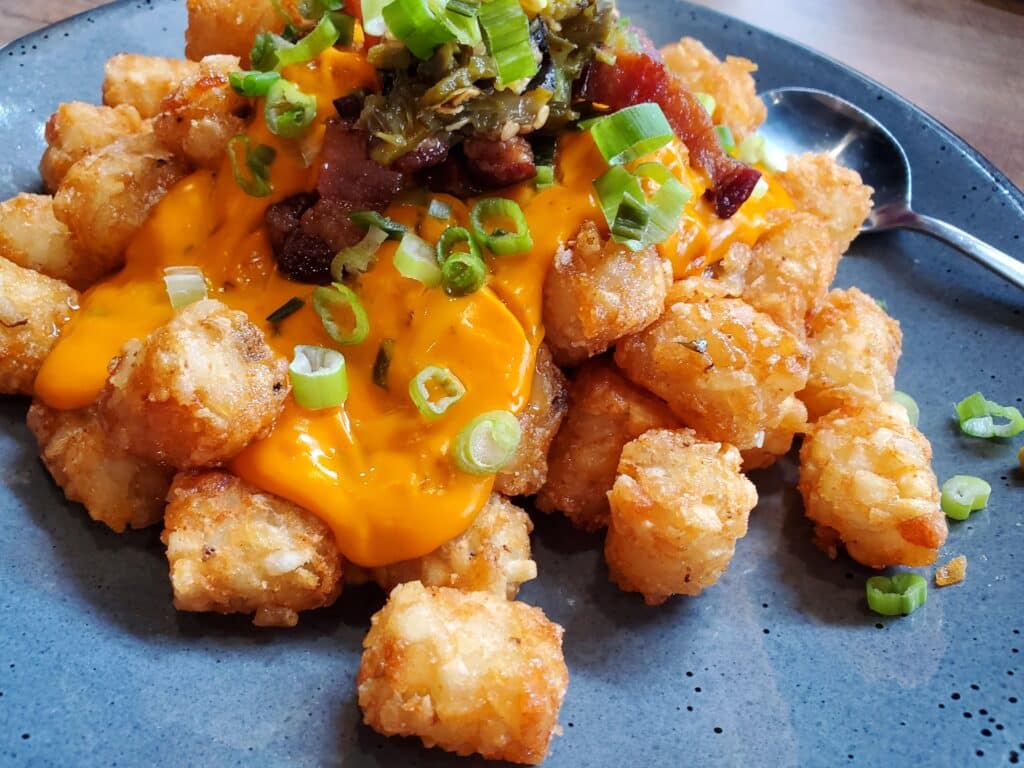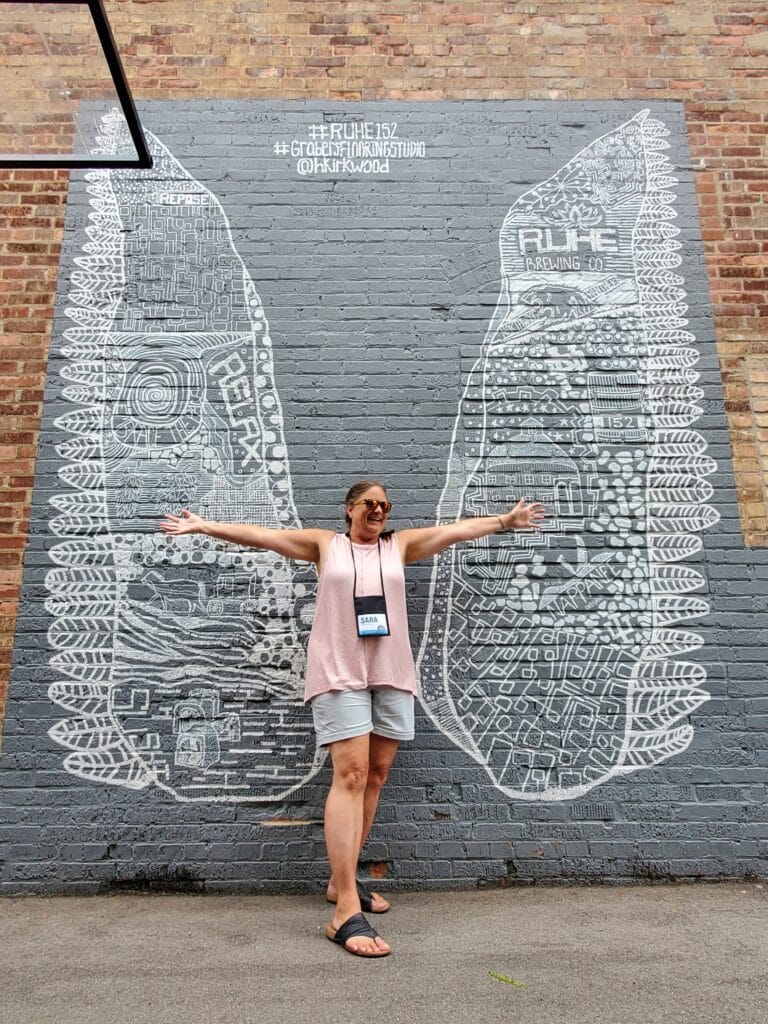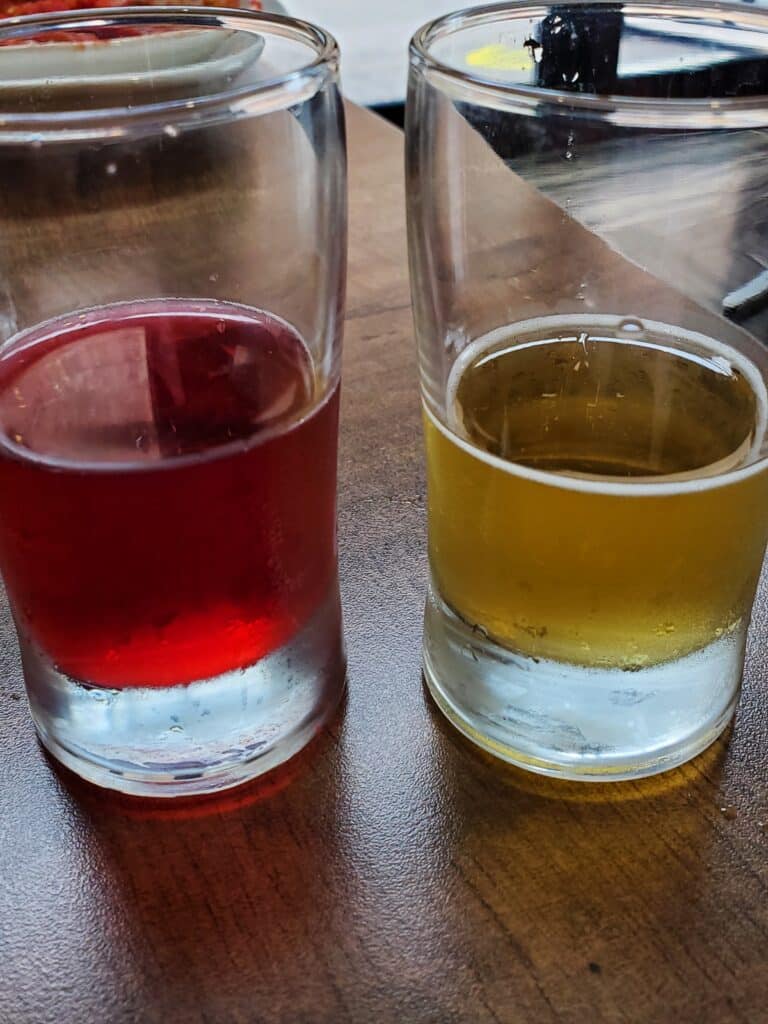 Chef Zachary Lucchese knows a thing or two about serving deliciousness, and it shows.
5. Janus Motorcycles
Calling all motorheads. To see the "Coolest thing Made in Indiana," you must visit Janus Motorcycles. This fun shop is located downtown Goshen and offers a "cool" display of bikes. I was impressed by the women that work at Janus Motorcycles.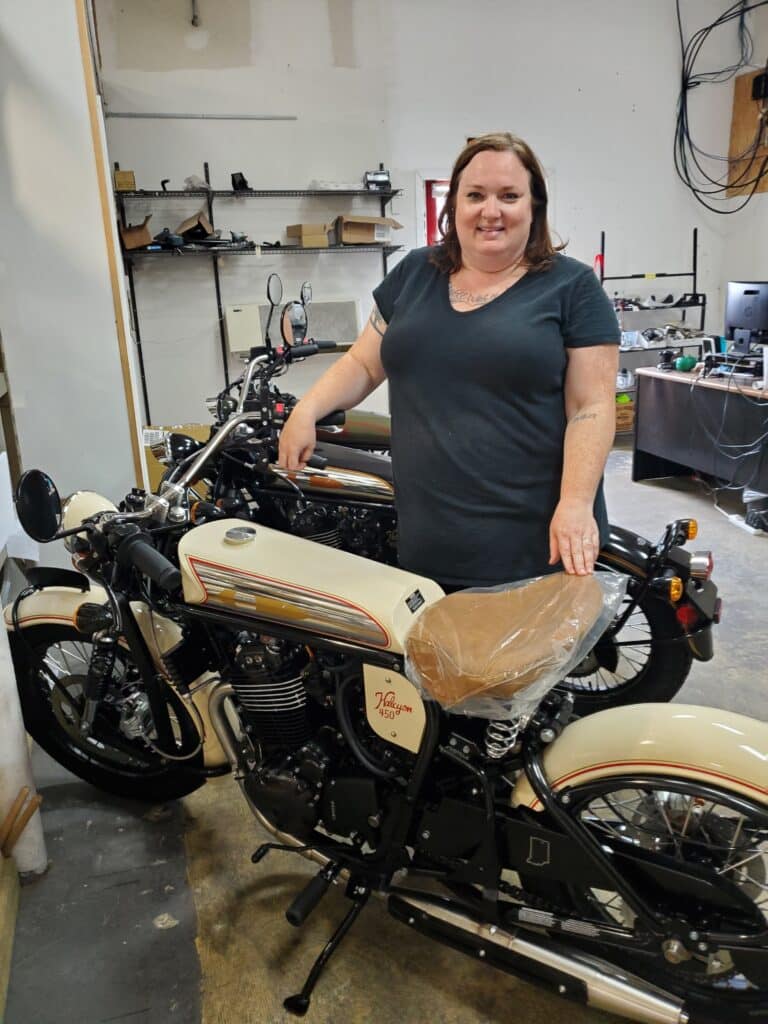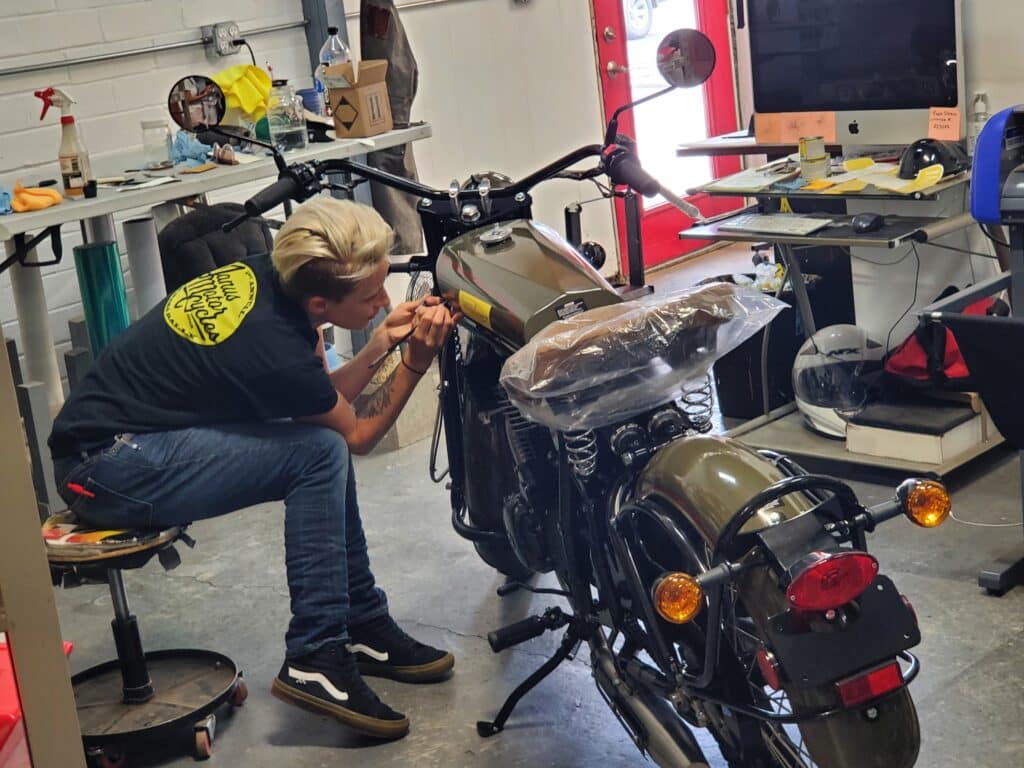 Their passion for their love of bikes showed in the work that they were doing. They specialize in custom bikes fitting your lifestyle.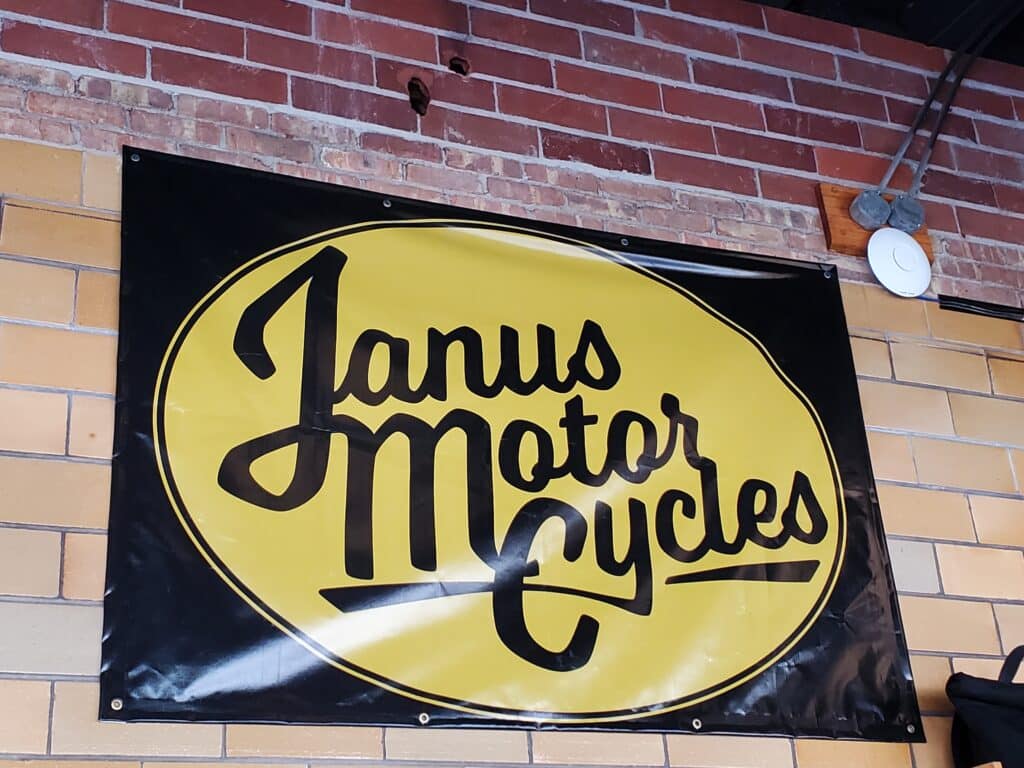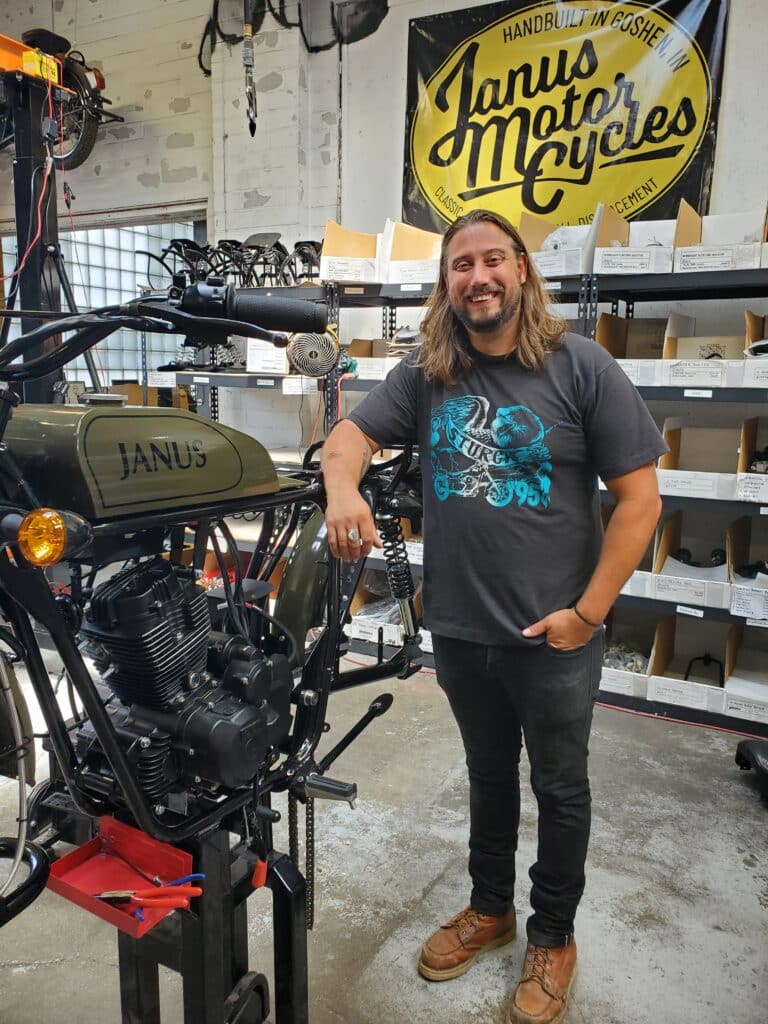 From reliability, affordability, to great customer service- Janus Motorcycles has you covered. Tip: Build your custom bike at Janus.
6. Midwest Museum of America Art
The Midwest Museum of American Art is in Elkhart and offers an incredible display of art. The fun thing about this museum is that they provide more than art. Every Thursday afternoon, from 12:20 -1:00 pm, you can listen to a talk about something in the museum. You can easily spend two hours exploring this museum. This Iowa gal spotted the work of Grant Wood within the walls and smiled.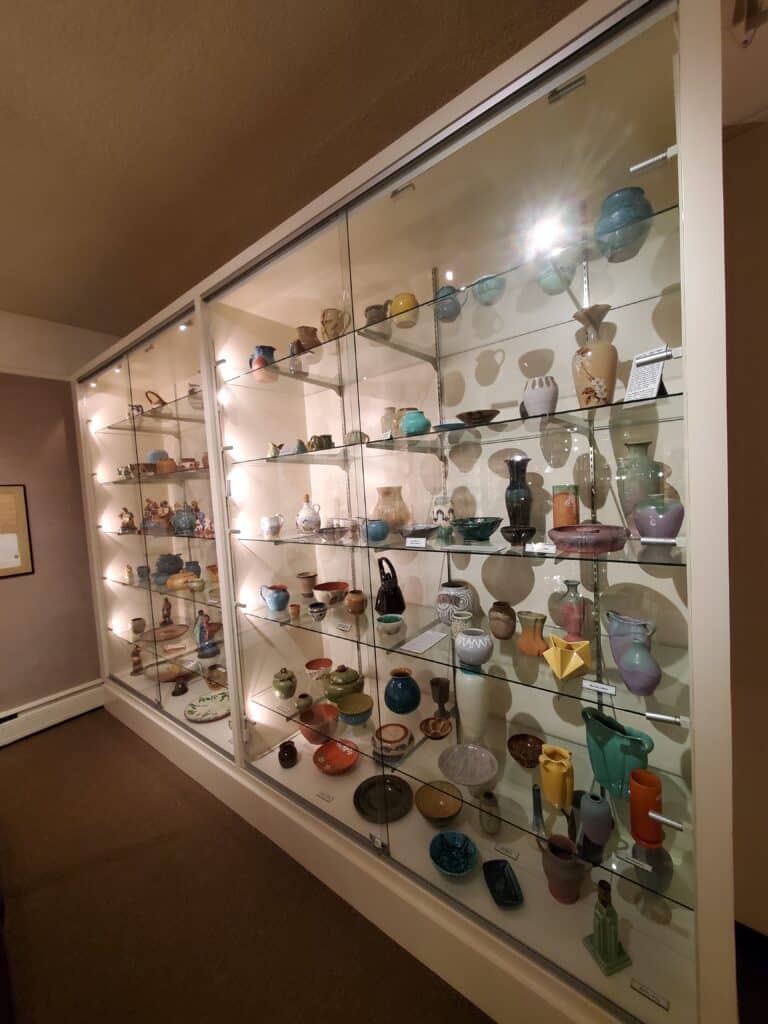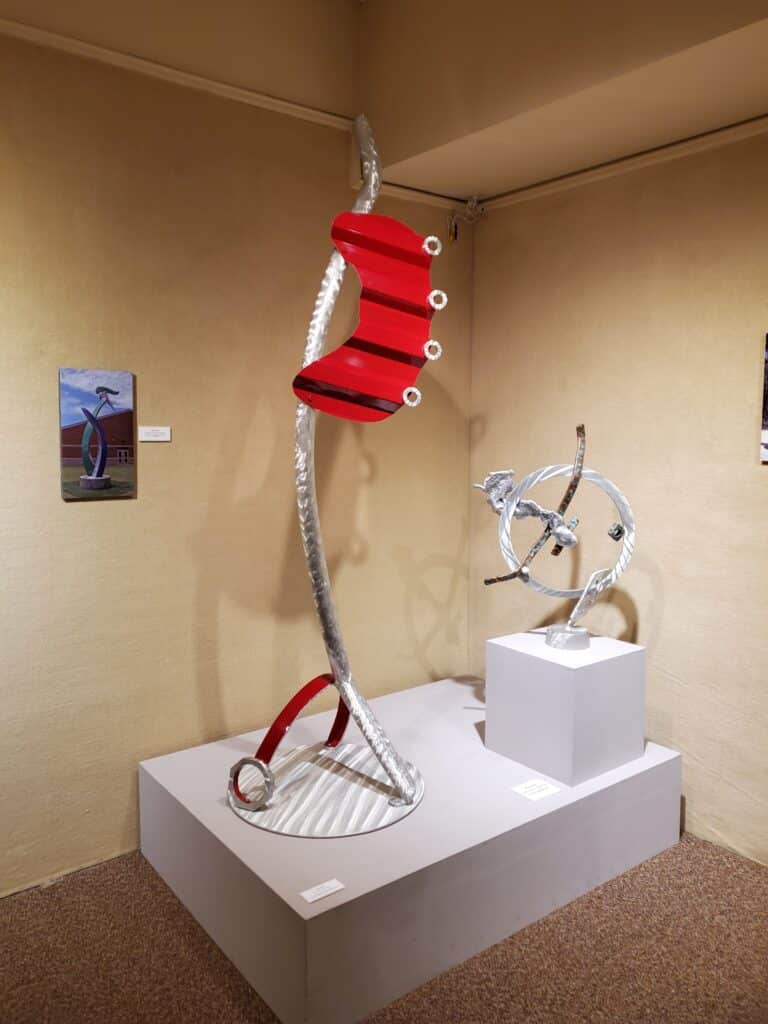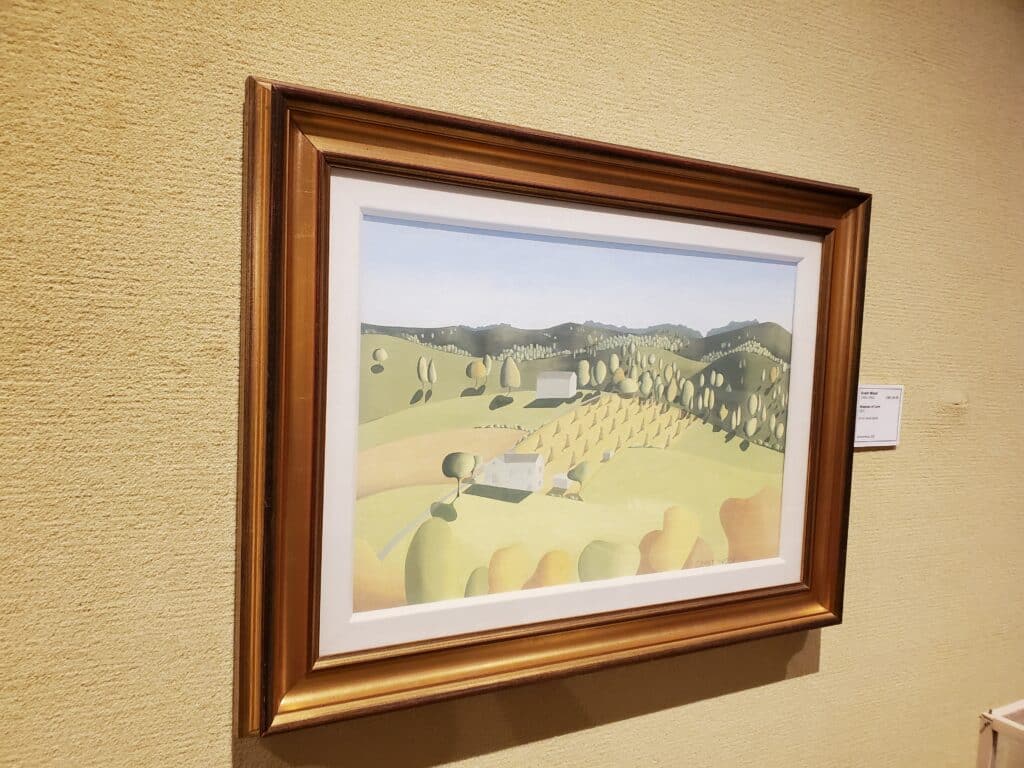 Something on every wall, shelf, and window caught my attention. I'd quickly return for a return visit, as there is a lot to see in this museum. There's a lot of art packed with a punch in the Midwest Museum of Art. Tip: Half off admission every Thursday during Noontime talks.
7. Bonneyville Mill
One of my favorite stops on my tour of Elkhart County was the Bonneyville Mill. This is the oldest continuously working gristmill in Indiana and a highlight of the unique experiences that I discovered in Elkhart County.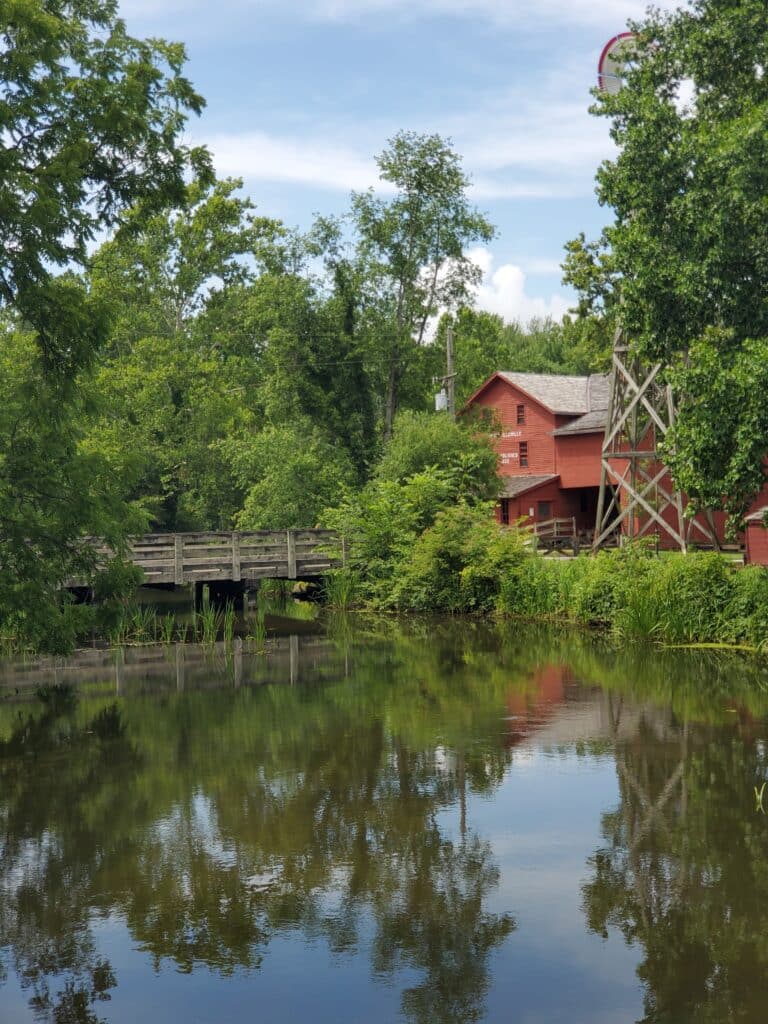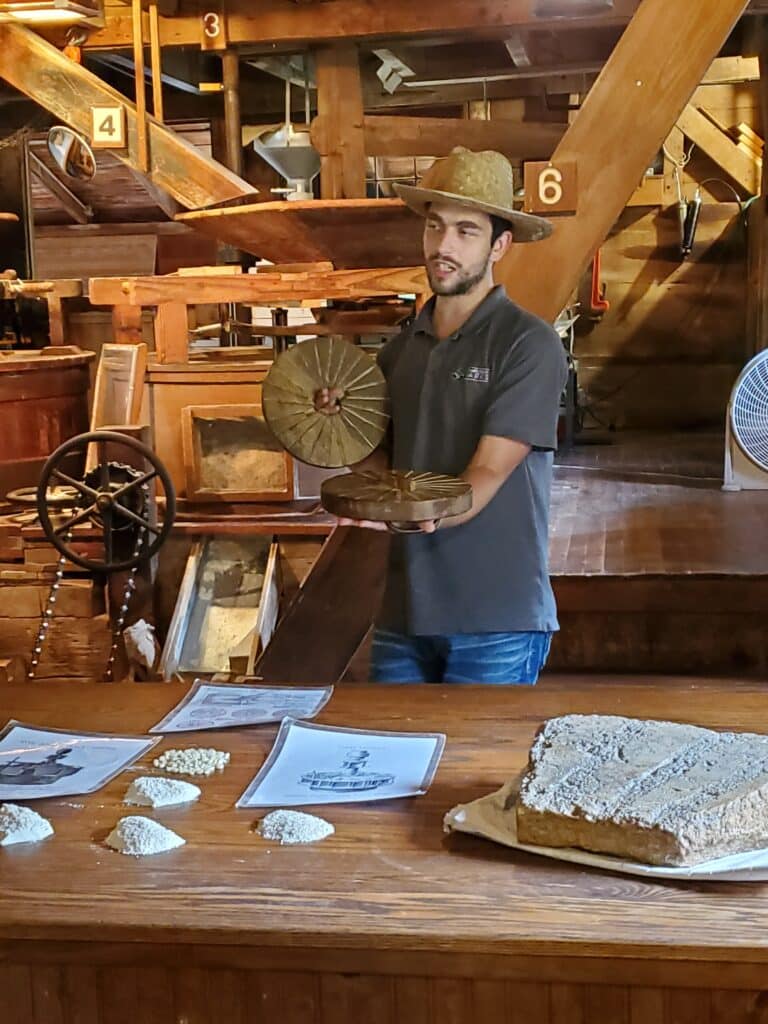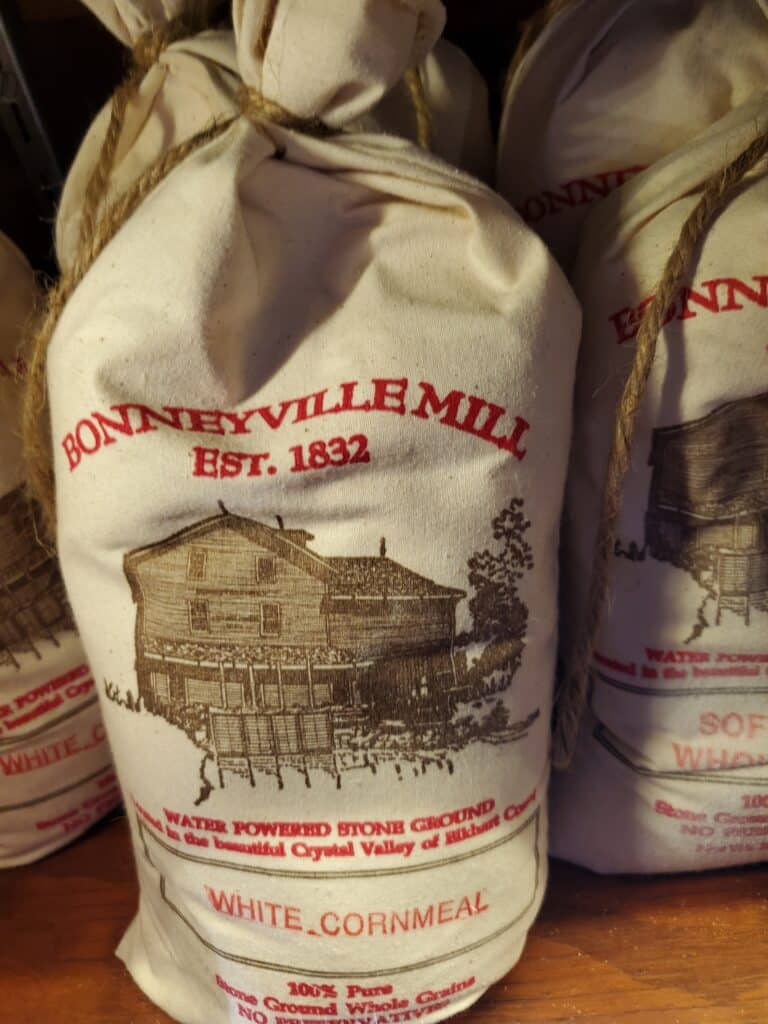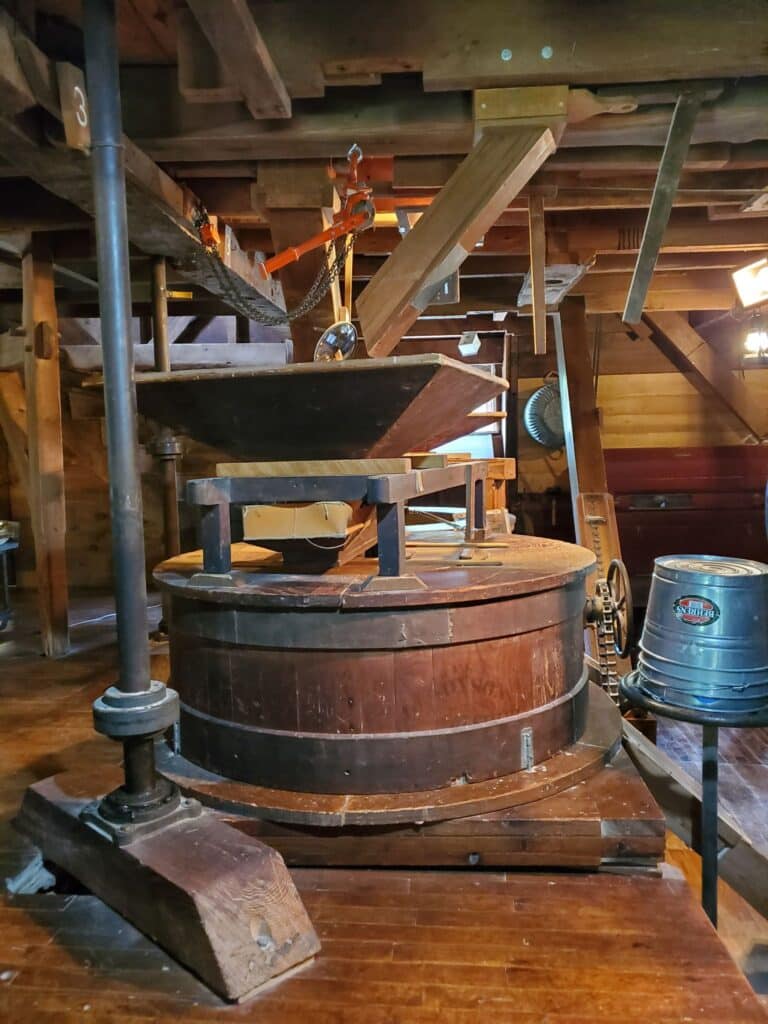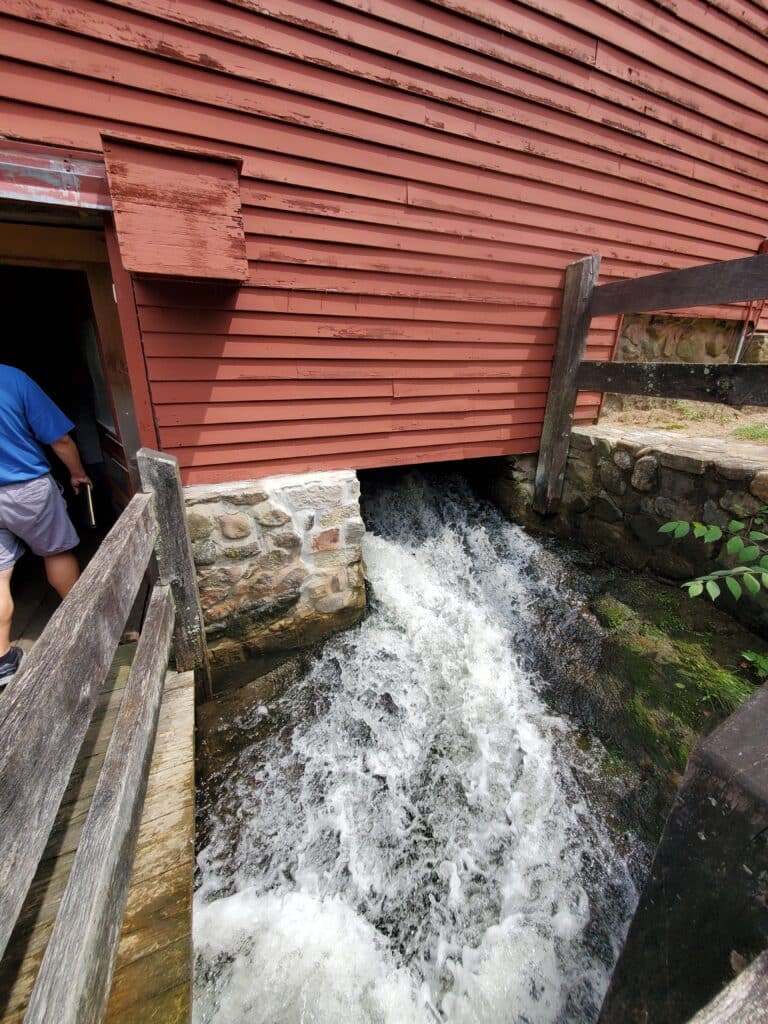 Courtney Franke, the Bonneyville Mill Manager, shared that the mill's area became a county park in 1974, seven years after the mill shut down. Plan a visit, as you will see how fresh, stone ground flour is produced. You can also purchase a bag of this freshly ground flour when you visit the Bonneyville Mill.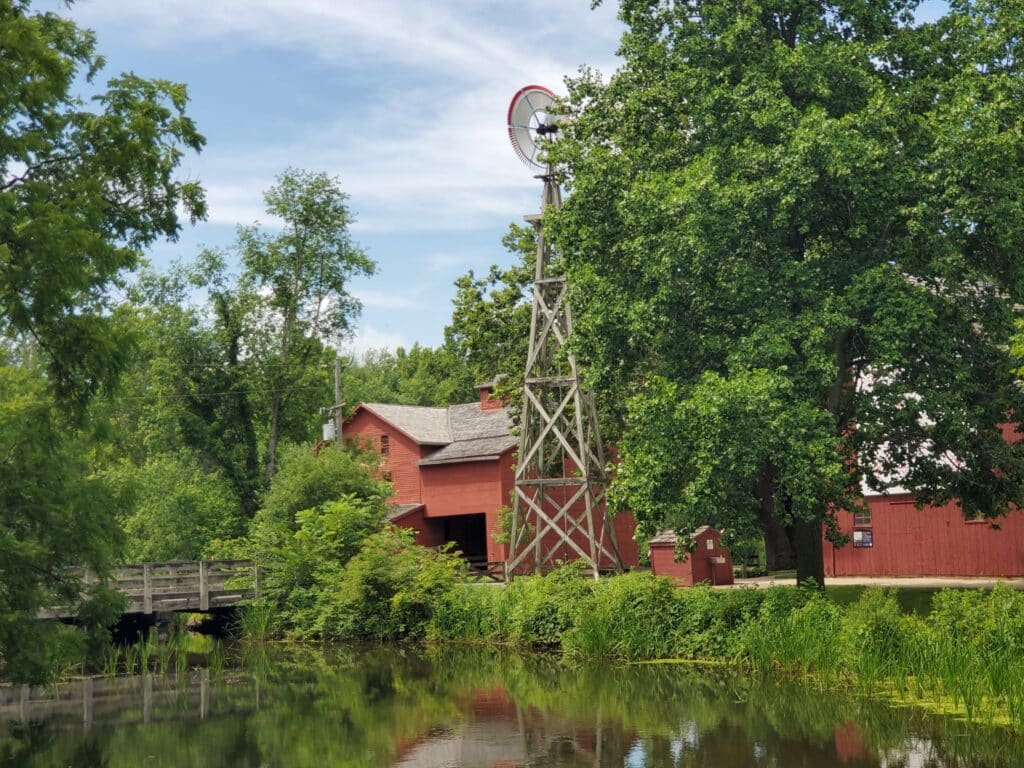 Before leaving the Bonneyville Mill area, explore the trails and waterfall. The mill is open Mid-April- Mid November. You can enjoy this county park all year long, with a beautiful mill in the background. Bonneyville Mill is a one-of-a-kind state park in a picturesque setting unlike any other.
8. RV/MH Hall of Fame Museum
I had always wanted to visit the RV/MH Hall of Fame Museum in Indiana. Imagine the smile on my face when I had the opportunity to visit. If you enjoy camping and the RV lifestyle or are curious, this museum will leave you with a smile. Be careful; the RV lifestyle is contagious, as you may find yourself at an RV dealer as soon as you leave the museum.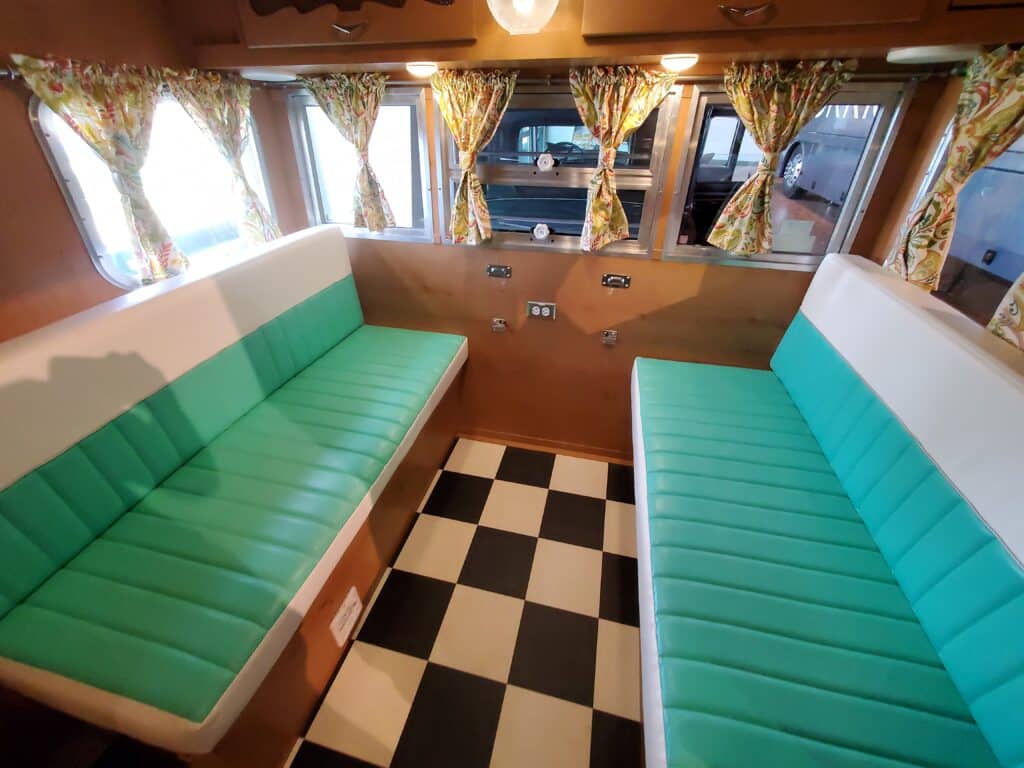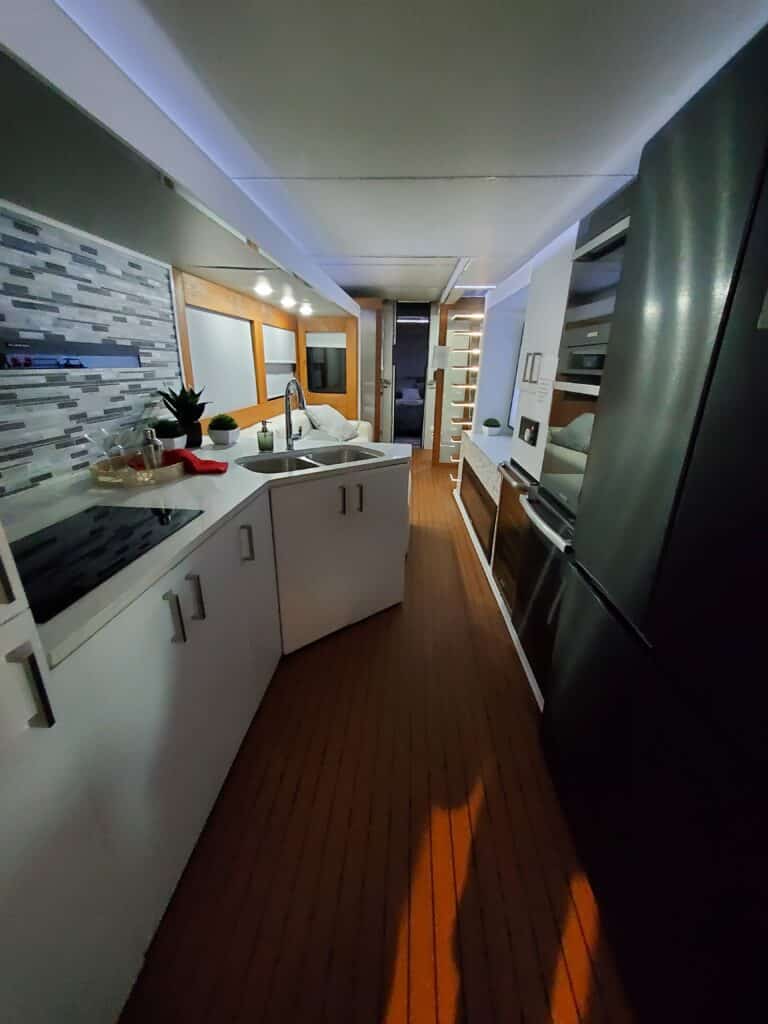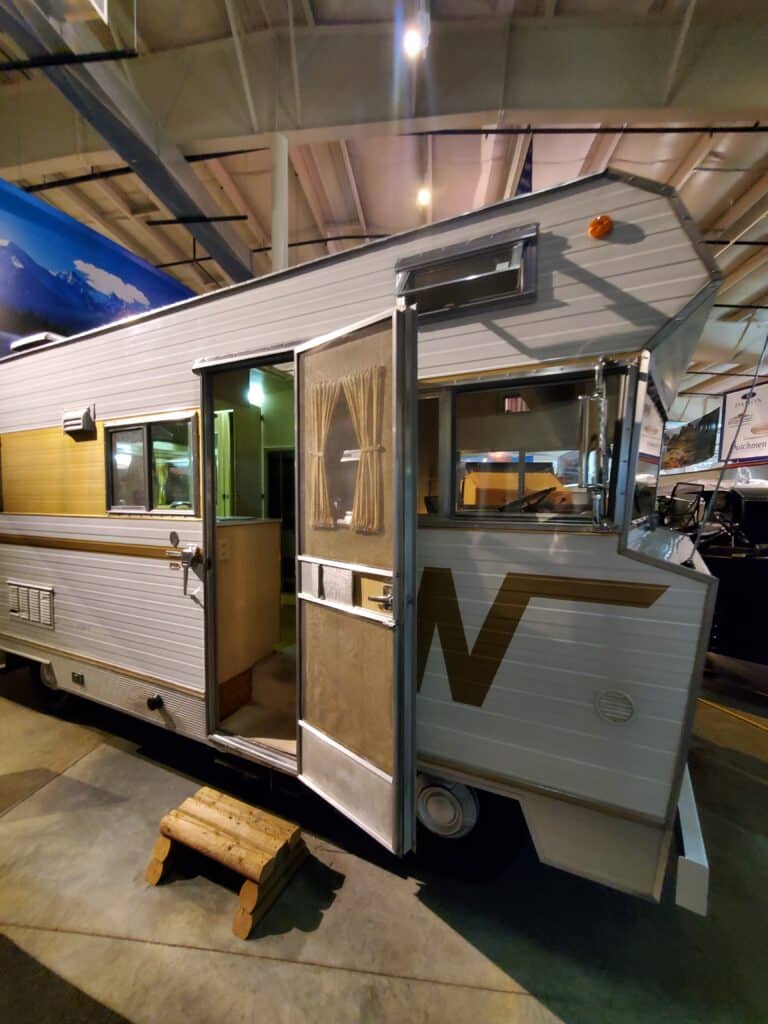 If you visit the RV/MH Hall of Fame and Museum or are a Harvest Host member, you can stay 1-2 nights with your RV on the grounds. There are no hookups, but it is a safe place to stay for a night or two. This museum is truly one of a kind, as it is in the RV Capitol of the World, one of several unique experiences in Elkhart County, Indiana.
9. Ruthmere Campus
The Ruthmere Campus is where a beautiful historic home is located that offers tours and programs throughout the year. You may be ask, "What's so special about this home?" The Ruthmere's house was built for Albert Beardsley, the Alka Seltzer creator, as in "plop, plop, fizz, fizz." Mr. Beardsley became well known as an international leader in over-the-counter remedies.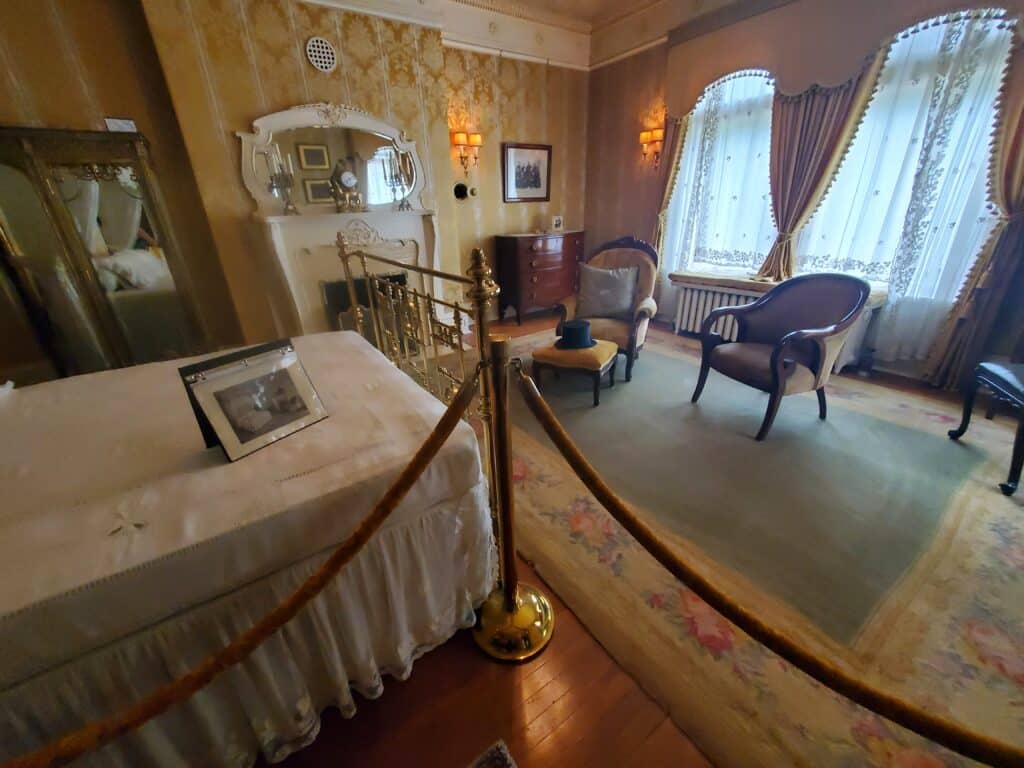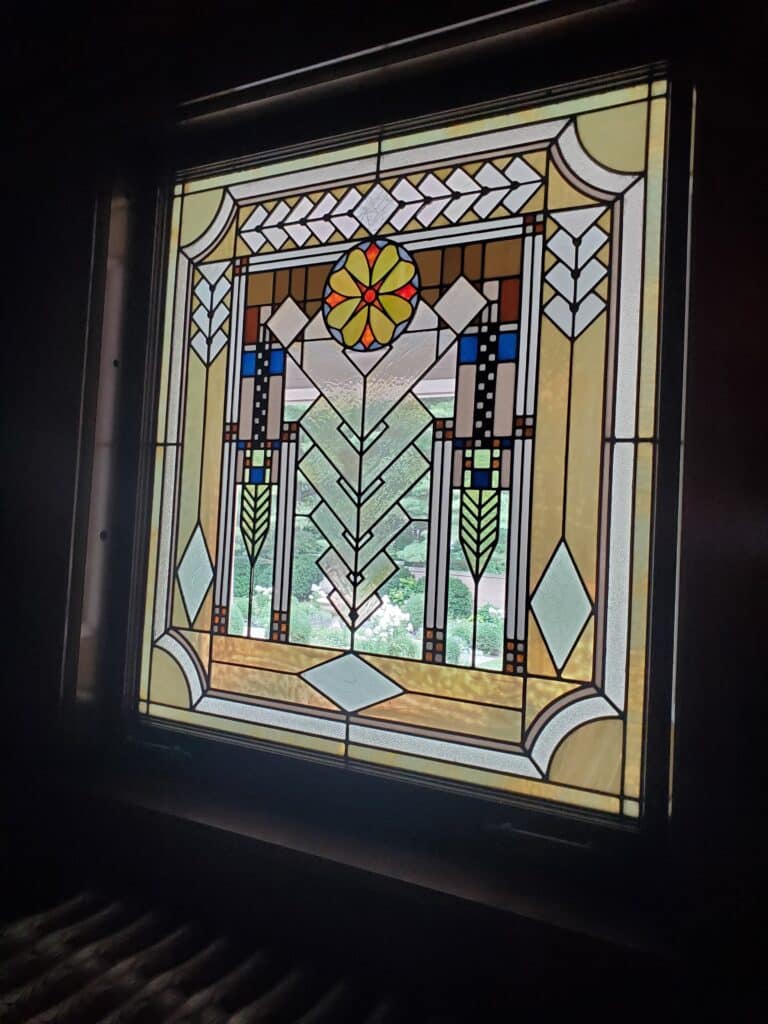 Albert was married to Elizabeth, and their only child, Ruth, was born in 1880; she died in infancy. The Ruthmere was named after her. "Mere" was added to "Ruth" to suggest "near the water," as Ruthmere was built at the confluence of the St. Joseph and Elkhart Rivers. You will see the intricate woodwork, Tiffany glass, and beautiful works of art throughout the home. Your guided tour through Ruthmere is one you will talk about for years to come.
10. Hotel Elkhart- Lodging in Elkhart County
In the heart of Elkhart, Indiana, you will see Hotel Elkhart. This historic hotel was recently restored and reopened in the summer of 2021.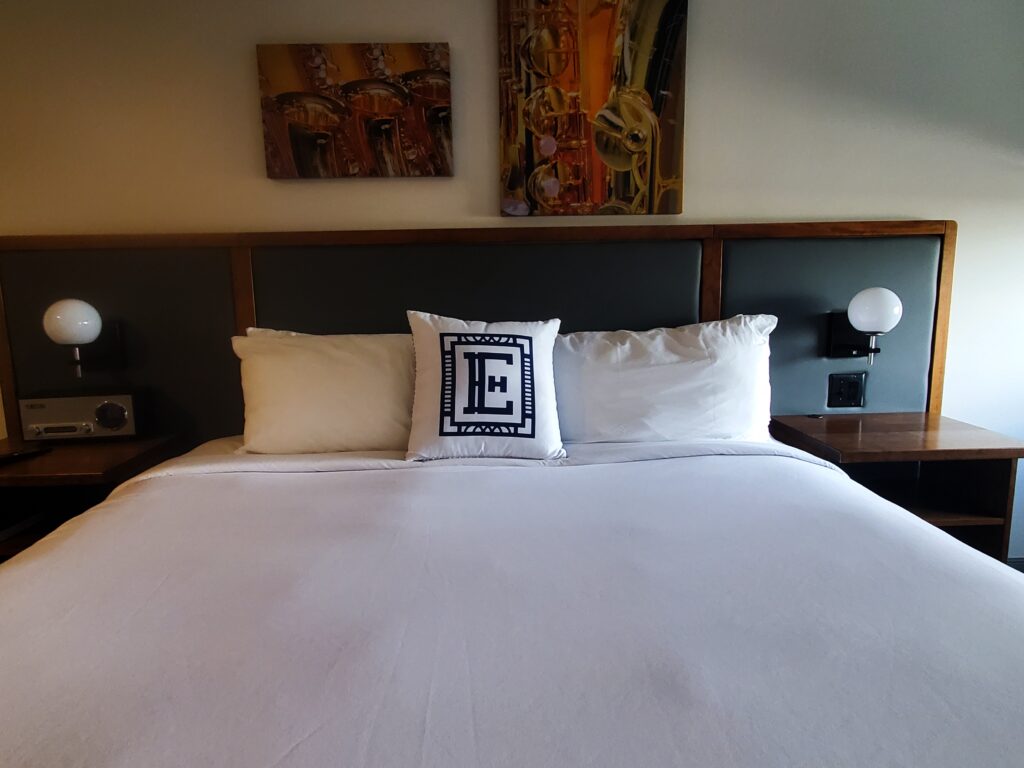 The Amish wood furnishings throughout the rooms bring authenticity to life at Hotel Elkhart. The location of this hotel and all of the modern-day amenities make Hotel Elkhart a great place to stay while in Elkhart County.
This is a glimpse of what there is to see and do in Elkhart County, Indiana. Stay tuned, there is more to come.
The following two tabs change content below.
SaraB
Sara is a travel enthusiast that resides in North Iowa. You can find her traveling where the plane, train, ship, or car will go. Are you looking to take a road trip? Sara has solutions for you!