Who Knew? One Of The Best Hikes In The Country Is At Kanopolis State Park, Kansas
I have hiked several trails in the country, and hands down, Kanopolis State Park in Kansas has the best hiking trail in Kansas and a top trail in the United States. The Buffalo Tracks Nature Trail is the best hiking trail in Kansas. Upon arriving at the state park I knew I was in for a treat. I was about to hike in the first Kansas State Park.
*Thank you to South Central Kansas Tourism for hosting me on a road trip that included a stop in Kanopolis State Park.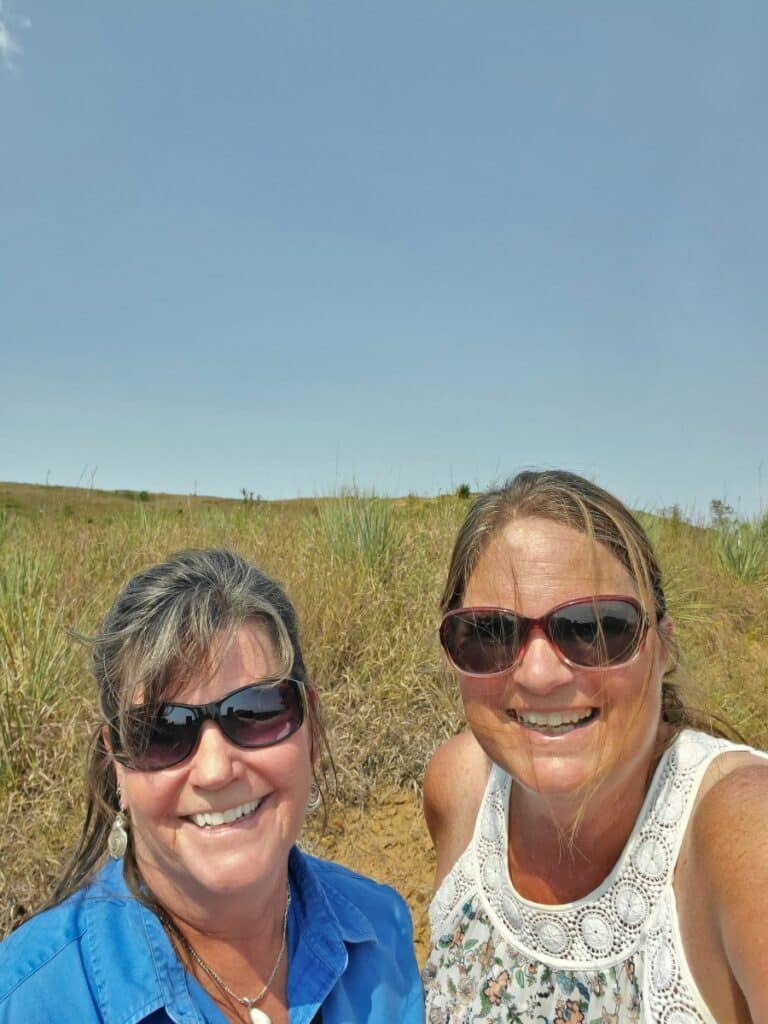 I met up with Wendy, an employee of Kanopolis State Park, and she showed me this hidden gem. Here's how you can experience this magnificent hike in South Central Kansas. I now have a favorite hike in Kansas- The Buffalo Track Trail!
My Favorite Hike In Rocky Mountain National Park
How To Find Kanopolis State Park
Kanopolis State Park is located in South Central Kansas, at 200 Horsethief Road, Marquette, Kansas. This beautiful state park sits along the Prairie Trail Scenic Byway. The state park sits northwest of Marquette, along K-141, about 5 miles north of K-4/K141 Junction. If you are traveling from Ellsworth, the state park is about 7 miles south of the K-140/K-141 Junction east of Ellsworth.
Places To Stay In South Central Kansas, Including Marquette, Kansas
Things To Know About Hiking Buffalo Tracks Trail
Before you begin your hike, you will want to stop at the Kanopolis State Park Office. You can purchase a permit for the day. If you are a Kansas resident, you can purchase a Kansas State Parks Passport at the time of your vehicle registration. Grab a brochure featuring the Buffalo Tracks Trail to get a feel for the land. The hike is easy and can be done throughout the year. As with any hike, monitor the weather before you head out on the trail.
The Best Small Midwest Towns To Visit
Hiking The Buffalo Tracks Trail
When we arrived at the Buffalo Tracks Trailhead, I knew I was in for a real treat.
It was a hot, September day, but I was ready to take it all in. Late summer brought unexpected, spectacular color to the trail.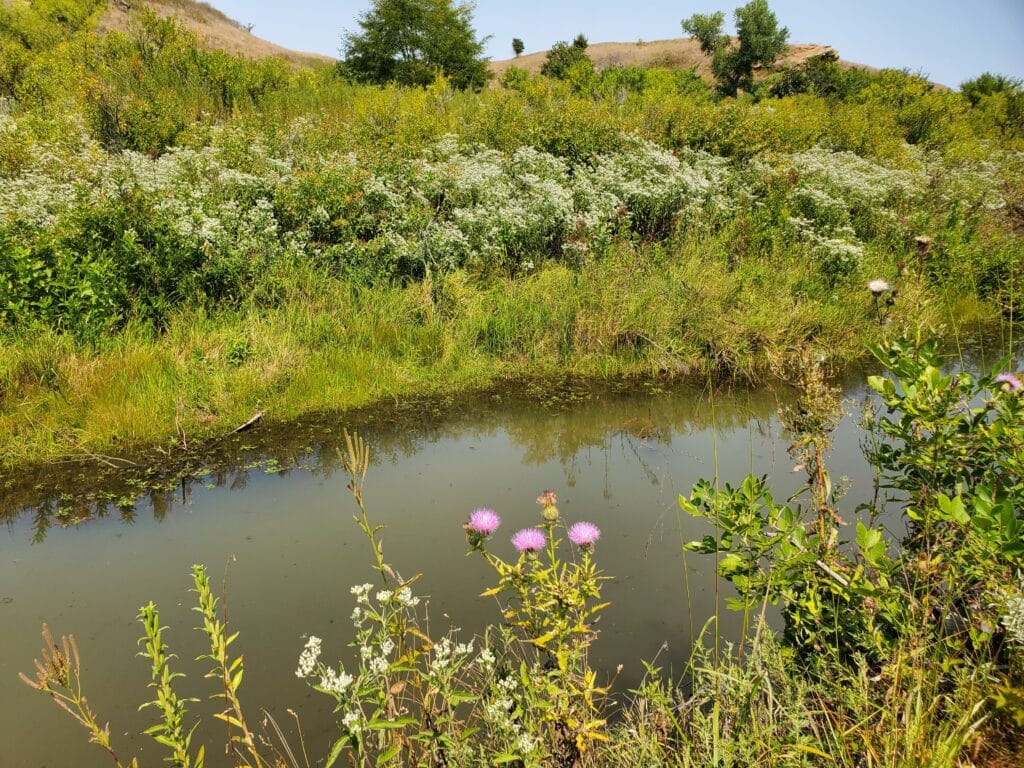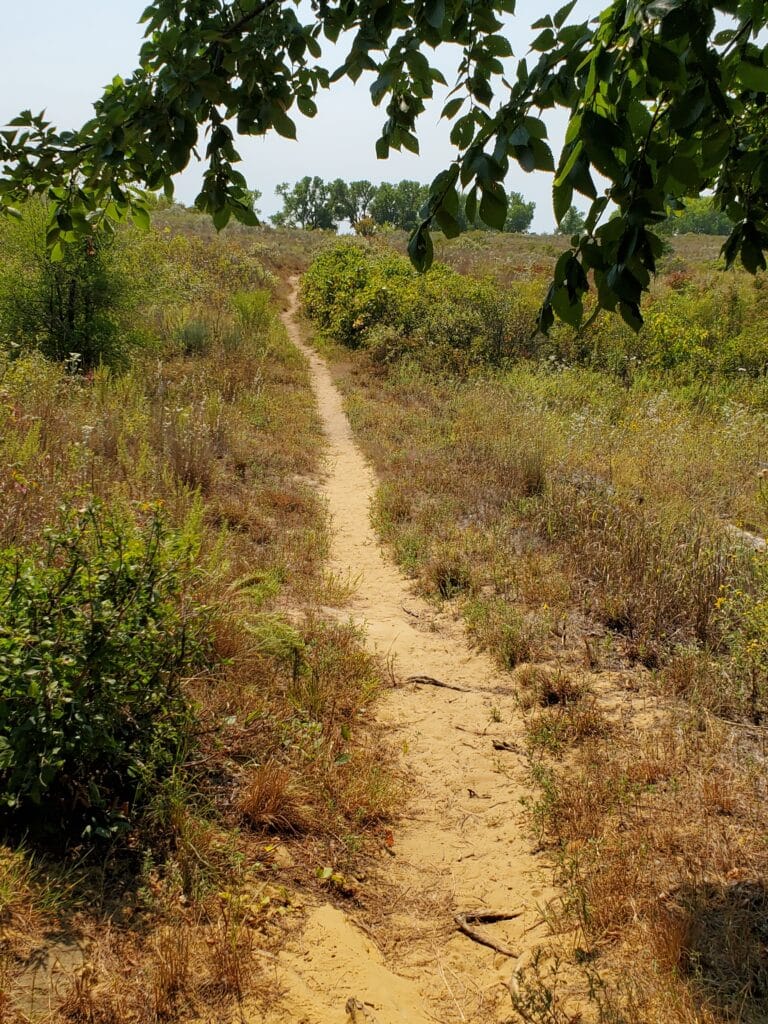 We meandered through the prairie. As I looked ahead, I saw that the trail was more than a prairie. The cliffs were towering over the canyon, and stood out in the blue skies. I was anxious to continue the hike as the landscape was changing quickly.
Cliffs That Stand Out
As we continued to hike through the prairie, we quickly found ourselves climbing and hiking through rocks. I was saddened to see the graffiti and rock carving many park visitors have done over the years.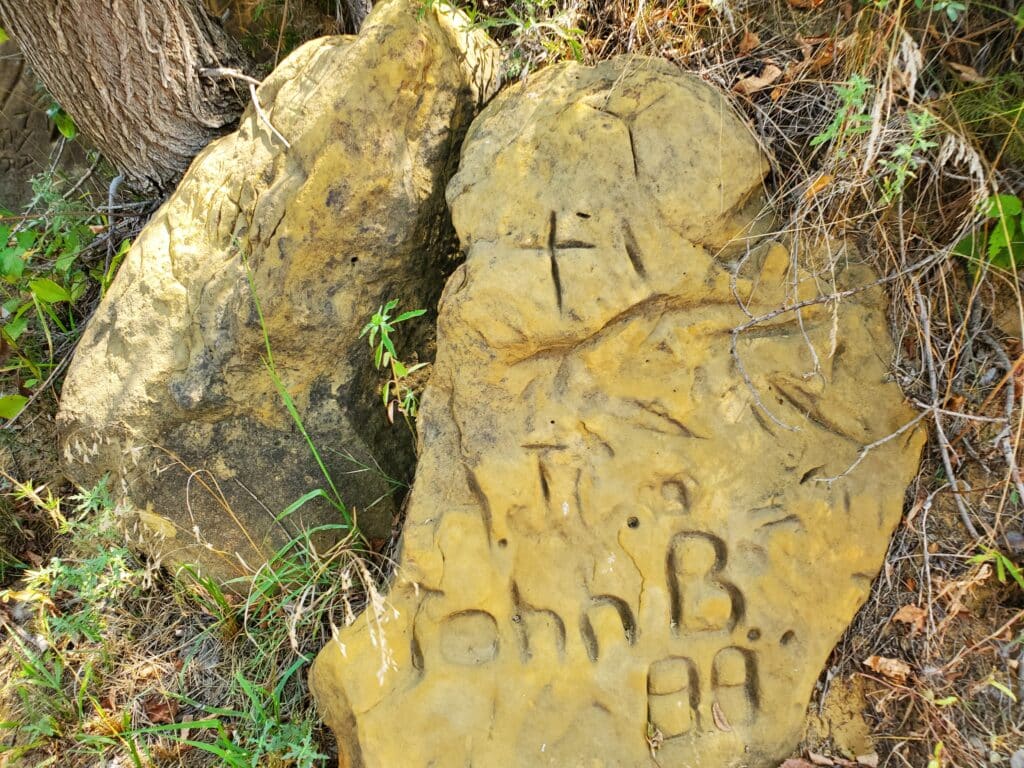 Petroglyphs are still present, but difficult to find due to all of the additional carving. As we walked on, we traversed a creek and Wendy said, "Look up." The views and stories on this trail kept getting better all the time.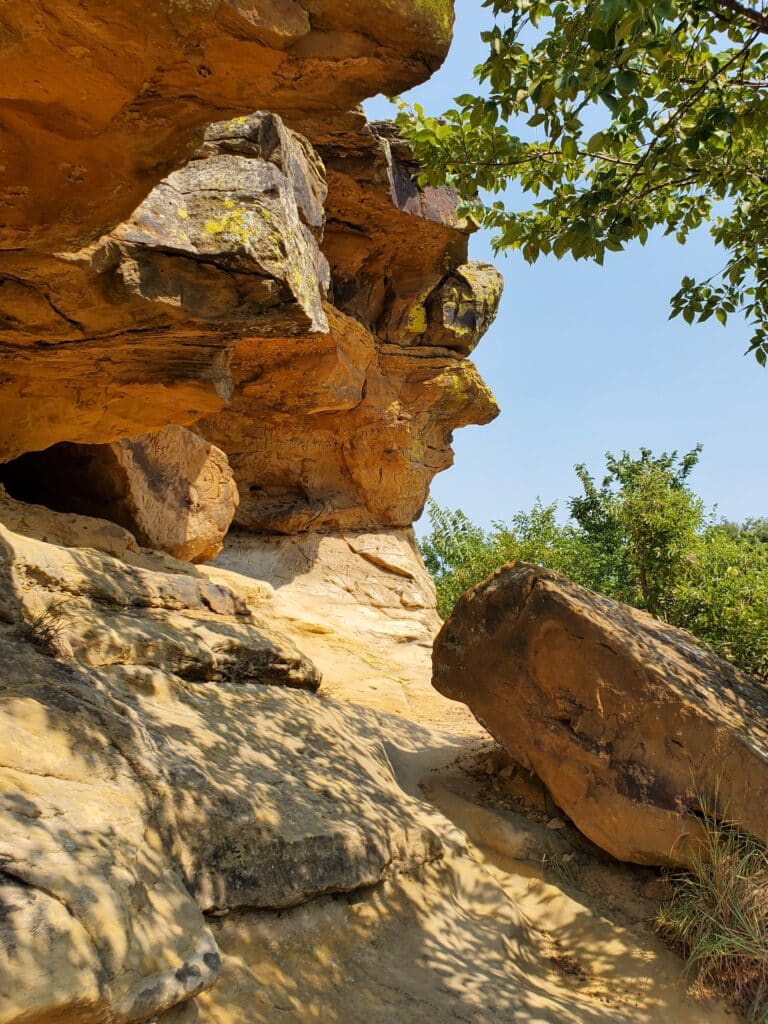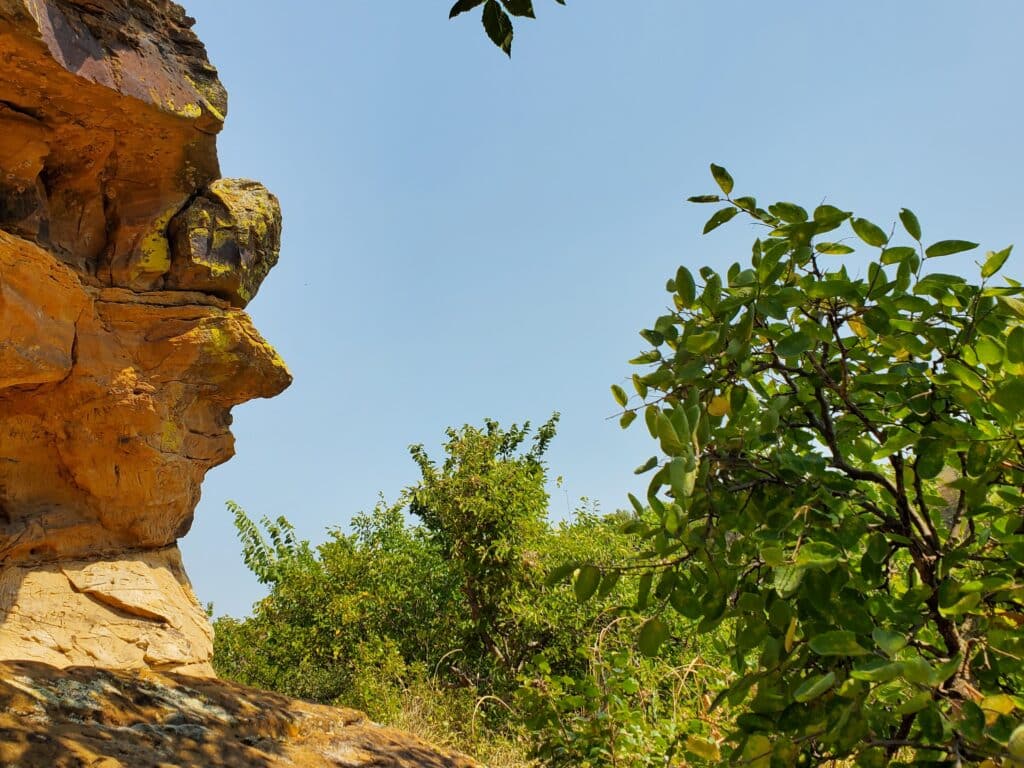 Buffalo Tracks Along The Trail
There's a reason the trail is called Buffalo Tracks. As you continue your hike, you will see where the buffalo tracks are. The landscape seemed to change for such a short hike, making this hike a winner. Anytime I can hike and see a variety of natural beauty, the hike quickly becomes a favorite of mine. In these two photos, you can see the world-famous buffalo tracks. I found myself thinking back many years ago. It seems surreal to be hiking where the buffalo roamed.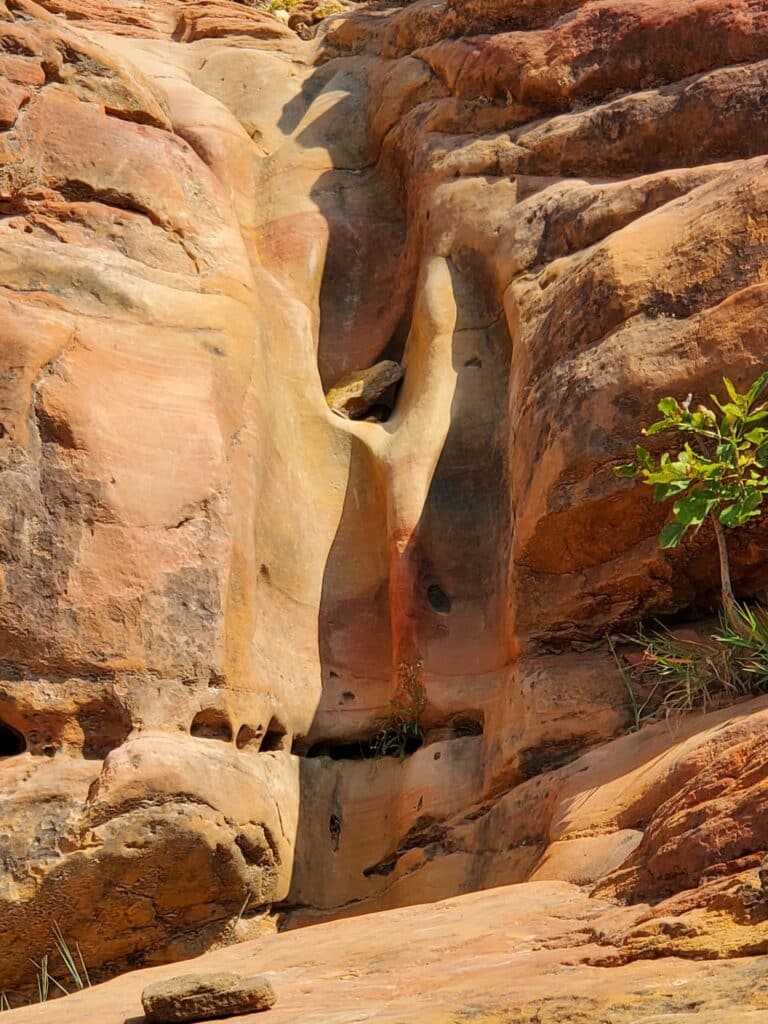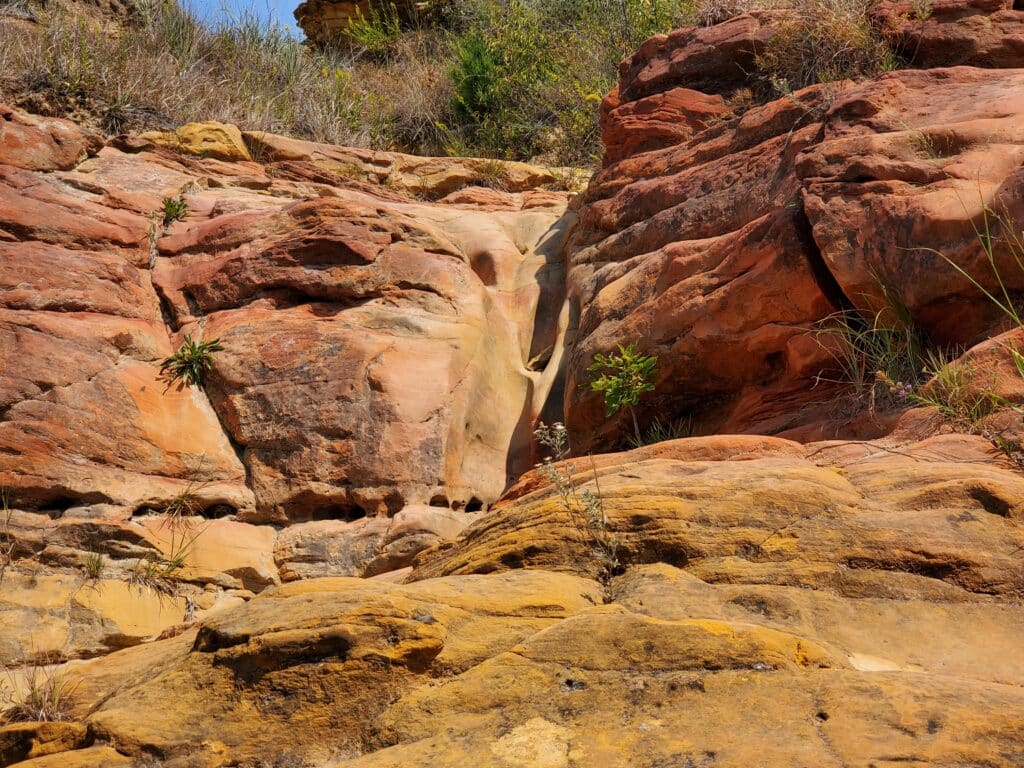 Scenery All Around
From the caves to the prairie, this trail has it all. I've named this trail the best hiking trail in Kansas, partly due to the beautiful scenery. The incredible rock formations make the Buffalo Tracks Nature Trail in Kanopolis State Park worth every step. Who knew that hiking in Kansas could be so incredible?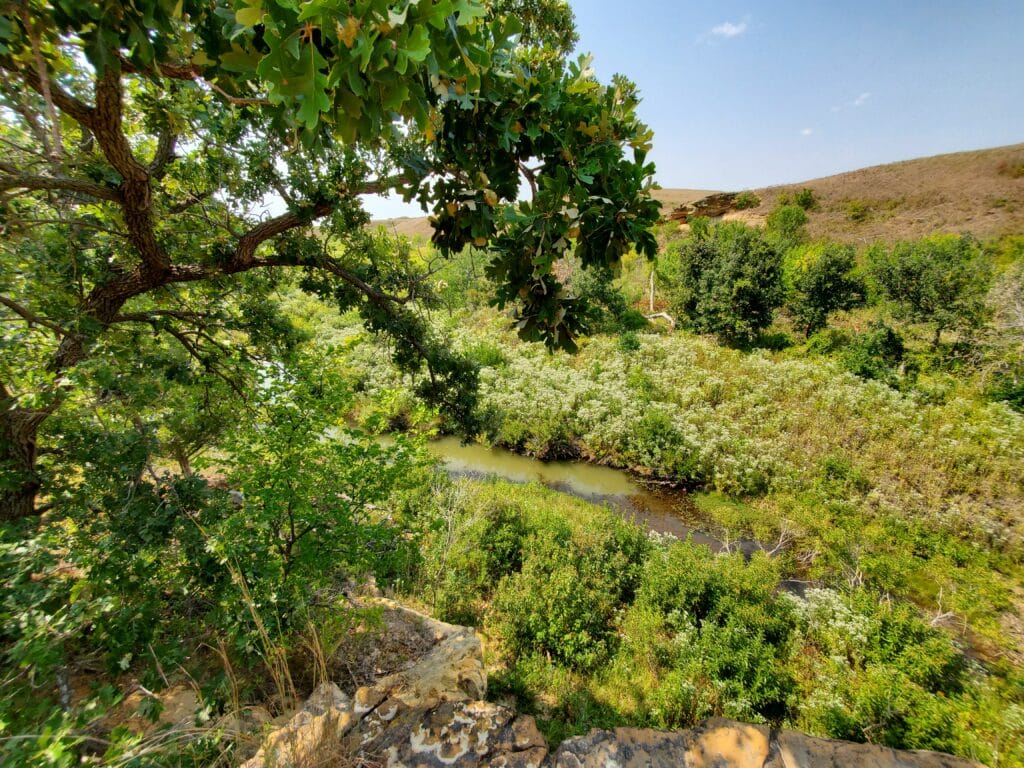 Spring and fall bring birding opportunities, adding additional experiences along the trail. As you hike, look up an down, there is spectacular scenery all around. The trail markers are useful and will keep you hiking in the right direction.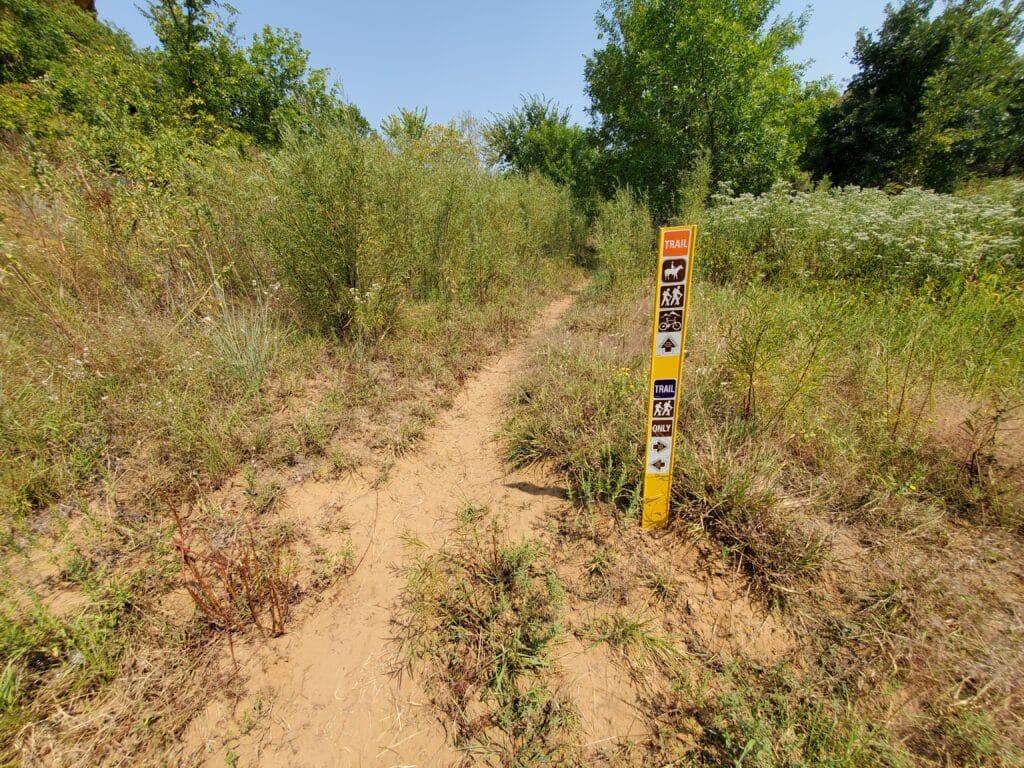 What To Pack
Carry a backpack and water. You will want to have a basic first aid kit and snacks packed in your backpack. Water is essential, as it can be hot and you will find yourself exhausted without water.
Your hike can be as short or as long as you choose to make it. Bug spray and sunscreen are also necessities when hiking through Kanopolis State Park. If you enjoy birding, I'd also recommend packing a good pair of binoculars.
Hays, Kansas- A Small Town That Plays Big
What To Wear
Wear a comfortable pair of hiking shoes and long pants, as there are weeds along the trail. If you want to explore a cave, be prepared.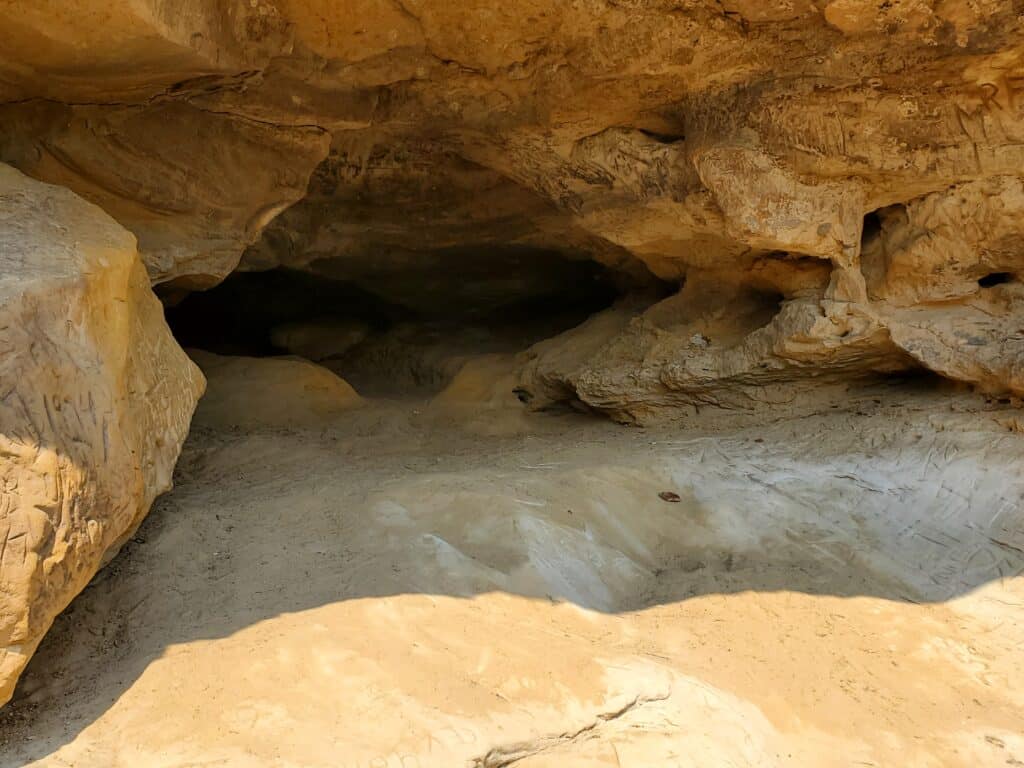 Depending on the time of day, you will want to dress in layers or pack a jacket. You will want to stay in the know about the current and projected weather conditions. Packing is easier if you do pay attention to the weather conditions.
If you are looking for a spectacular hiking trail that is relatively easy and short, this trail is for you. The Buffalo Tracks Hiking Trail is a 10/10! Plan your hike today; you will be glad you did. I never imagined I would find the best hiking trail in Kansas when I started the hike. I'm delighted I did the hike and hope you will hike this trail in the future. On their website, you can learn more about camping and other opportunities in Kanopolis State Park.
The following two tabs change content below.
SaraB
Sara is a travel enthusiast that resides in North Iowa. You can find her traveling where the plane, train, ship, or car will go. Are you looking to take a road trip? Sara has solutions for you!