8 Best Fall Getaways For Every Type of Traveler
Fall is around the corner, and it's the perfect time for a getaway. A road trip to anywhere with the fall colors is always a welcome sight. Here are eight destinations that you need to have on your radar this fall for one of your best fall getaways this season. I promise you, none of these will lead you to disappointment. From the yellows and oranges to the blues and greens, you will find your sliver of paradise this fall. The summer crowds have gone home and perfect fall weather is waiting for you. Most importantly, hop in your car and let the road trip begin.
Door County, Wisconsin
Door County is located on a peninsula north of Milwaukee in Wisconsin. Stay at the Country House Resort for an escape all of your own. A visit to Washington Island makes for an epic view of fall foliage. You will want to drive the peninsula as you make your way to and from Washington Island to board the ferry. Enjoy the quiet as you drive through the countryside. I have personally experienced Door County in the fall, and it's always one of the best fall getaways.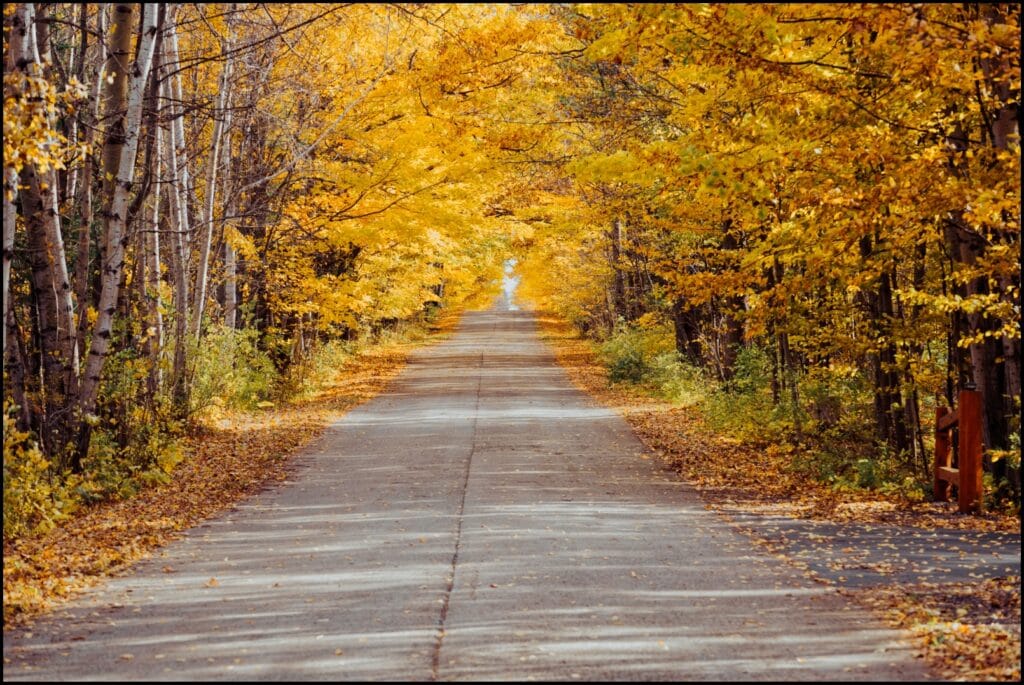 Each town has something special for the season, get out of your car, and explore. There's a little something special around every corner in Door County, including lighthouses.
Allamakee County, Iowa
Allamakee County is located in the northeast area of Iowa, along the Mississippi River. Drive to the top of Mt. Hosmer in Lansing for a stunning view of the river and the fall colors. This area of Iowa is often overlooked and it offers one of the best fall getaways in the midwest.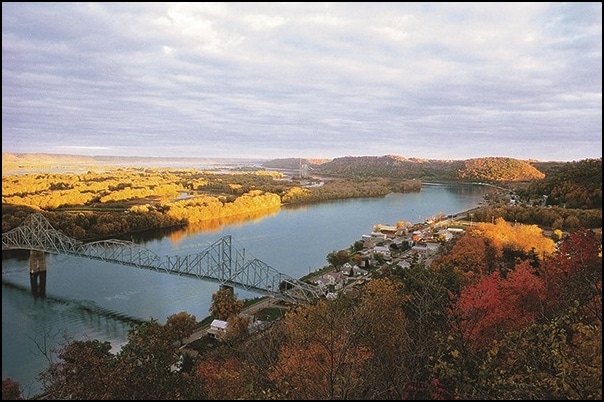 While in Lansing, swing into and experience Horsfall's Variety Store, the locals place to shop. Explore Effigy Mounds National Monument, one of Iowa's hidden gems that are along The Great River Road. Pack chairs in your vehicle and break out a picnic lunch with a view while in Allamakee County.
Glacier National Park, Montana
I love everything about Glacier National Park, and fall is a spectacular time of year to visit. If you want to plan a hike to Avalanche Lake, make sure you arrive in the parking lot before 8 am. Parking will be available, and the trail won't be as crowded as later on in the day. This hike is one of the most popular in the park, as it is beautiful and offers an easy hike. The Going To The Sun Road is always an epic drive, with waterfalls and beautiful scenery.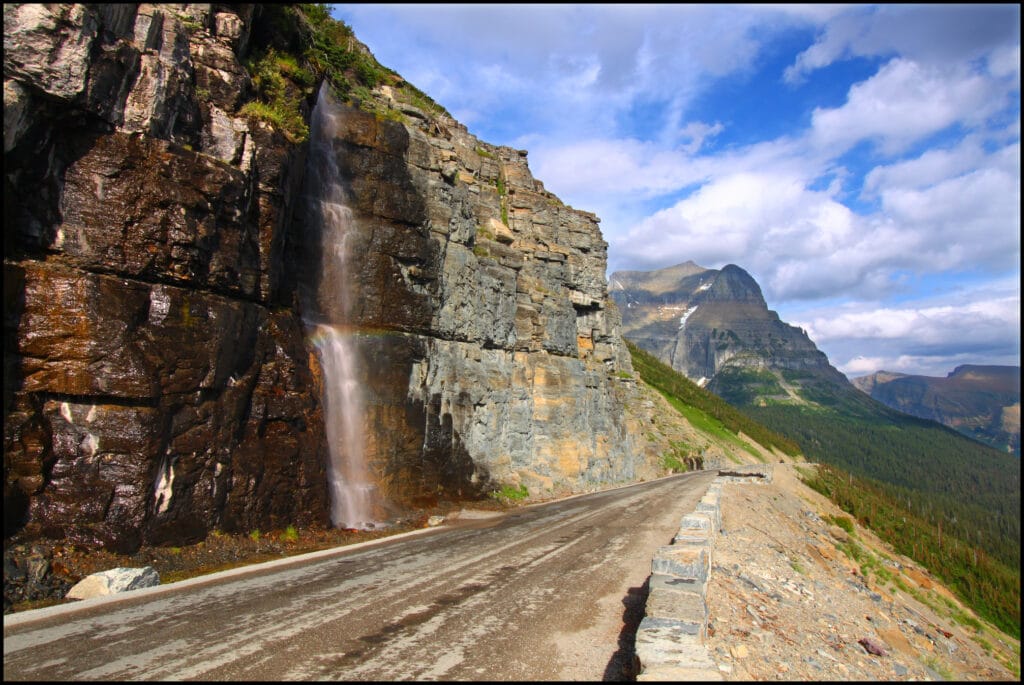 Here are three things you MUST do while in Glacier National Park in the fall.
Stay in the town of Columbia Falls, Montana. The Travel Inn will welcome you with a cozy night's stay. It's close to the park entrance and makes for a prime location for all activities in the area. Backslope Brewing offers a great drink and an opportunity to try out the local food scene.
Ottumwa, Iowa
Ottumwa is often overlooked, as it is overshadowed by Pella and other communities in southeast Iowa. A must-see when in the area is the Air PowerMuseum, as I have fallen in love with it. The park system in Ottumwa is outstanding and makes for an ideal fall getaway. Enjoy one of the world-famous sandwiches at the Canteen with a slice of pie before you head outdoors to explore the area. Pioneer Ridge Nature area won me over on a recent visit. Any time of year is great to visit, but fall is exceptional with the colors that make up the season. Camping and cabins are available, along with 15 miles of multi-use trails. Horseback riding, hiking, mountain biking, and hiking are all popular activities on these trails. If you are looking at joining the camping scene, here's an option for you.
Rocky Mountain National Park, Colorado
Rocky Mountain National Park is my favorite national parks in the park system. Fall is an exceptional time to visit, as the elk are bugging and the aspens are in their prime. Yellow is everywhere, along with the elk. Moraine Park Basin and the town of Estes Park are filled with elk this time of year. The fall foliage at Bear Lake is quite stunning with the reflection in the lake.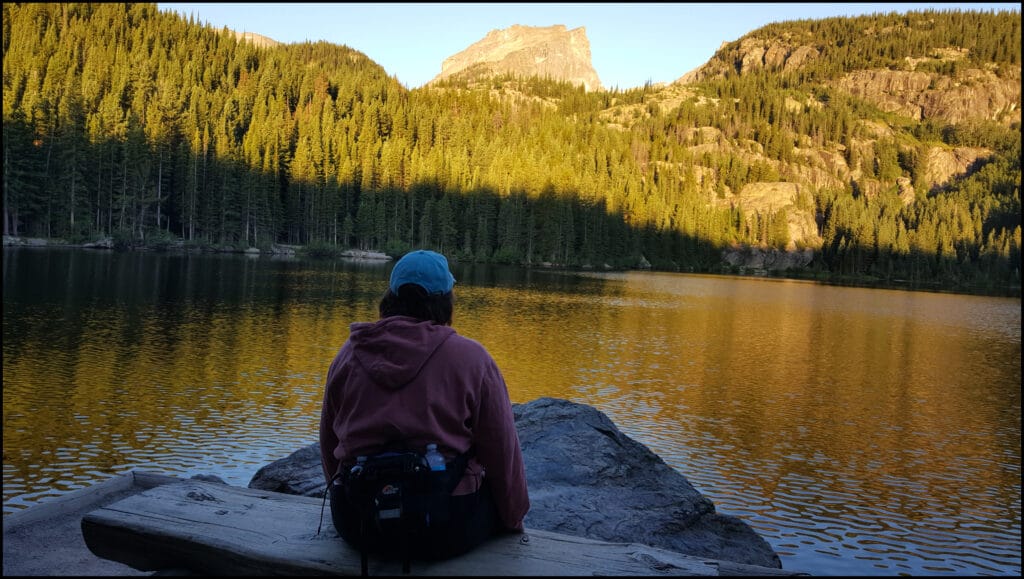 The best tip that I can give you, is to enter the national park near sunrise. All of the wildlife is active and there's nothing like the sight of the sun rising amidst the mountains.
Sprague Lake~ Hike Rocky Mountain National Park
Gulf Shores, Alabama
Gulf Shores offers a great place to keep on summerin' while enjoying the fall season. I have experienced these 32 miles of beaches in the fall and it's a wonderful experience. The crowds have left and the beaches are welcoming. Kayak fishing with the team of Whistlin Waters will be one of your most memorable adventures in Gulf Shores. It's the easiest way that I have found to kayak, it's a great leg workout. Fall is also ideal for fishing, kayaking, and hiking the Bon Secour National Wildlife Refuge – Jeff Friend Trail.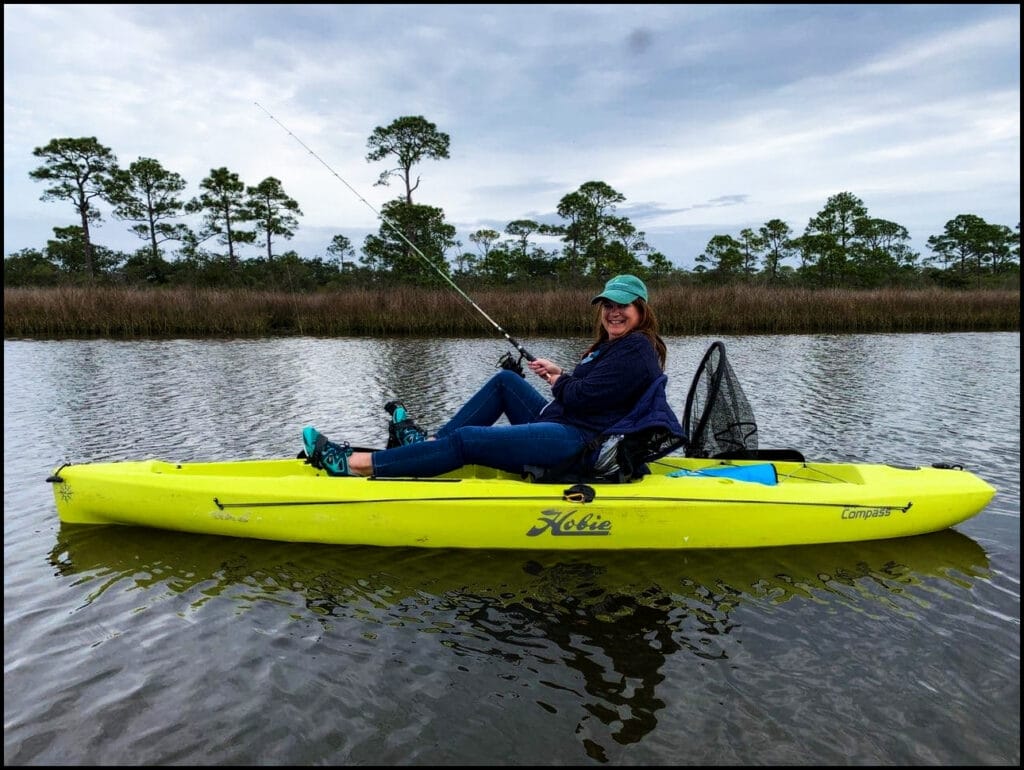 Lucky Bird Vacations offers family, friendly lodging. Take a night off from cooking in your full-sized kitchen and enjoy the best burger on the beach at The Gulf. This list of best fall getaways continues to grow and there's truly something for everyone.
Grand Canyon National Park, Arizona
Fall is an ideal time of year to visit Grand Canyon National Park in Arizona. The crowds have left and the beauty of the canyon is waiting for you. A tip that I can give you, is to fly into Phoenix and rent a Cruise America RV rental unit. My friend Melody of Wherever I May Roam and myself enjoyed this road trip in the fall and would do it again in a heartbeat. Experience Lost Dutchman State Park before you head north. Enjoy Flagstaff along your route, as it's an RV friendly town. We had no problems navigating the RV in this area of the state, as we did in other towns along our route. There is also a KOA that offers level campsites in Flagstaff, which is easy to get to.
Travel north to the Grand Canyon and take it all in. Hop on the bus and let someone else do the driving for you.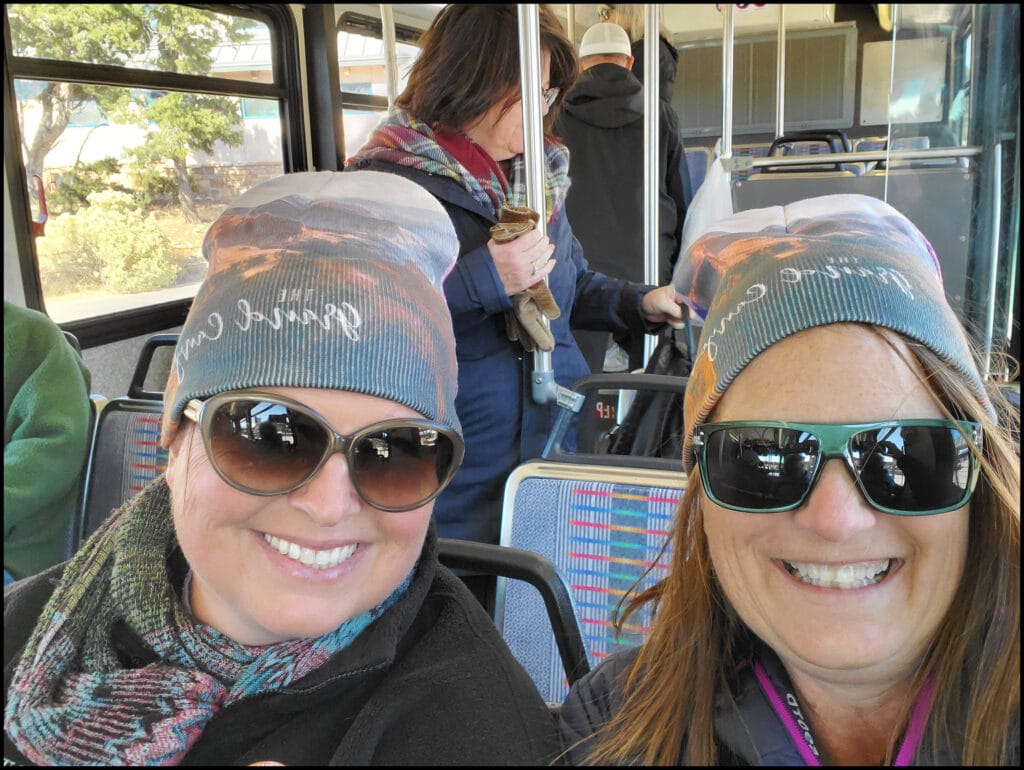 Wear a good pair of hiking shoes, carry water, and dress in layers. Make sure you look at the weather forecast before you head out, as fall can bring quick changes in the temperatures. Trailer Village RV Park is a full hookup campground located in the national park, and I would highly recommend making your reservations as soon as you begin to plan your epic RV trip.
Gulf County, Florida
Florida does not offer the fall foliage that other areas of the country do, but it does provide an epic experience with the ocean. Gulf County is home to Port St. Joe, which happens to be located on one of Florida's best beaches, which includes 43 miles of natural shoreline. Cape San Blas is a vacationers paradise, and it's a short drive from Port St. Joe. Hiking, kayaking, fishing, paddle boarding, which makes it one of the best places for one of the best fall getaways in the U.S. Book your clean, cozy stay at Going Coastal Vacation Rentals. Fall weather is ideal for all outdoor activities, and you can enjoy it in the serenity that surrounds the area. For an epic night to remember, book a bonfire on the beach through Going Coastal Cabana Rentals & More.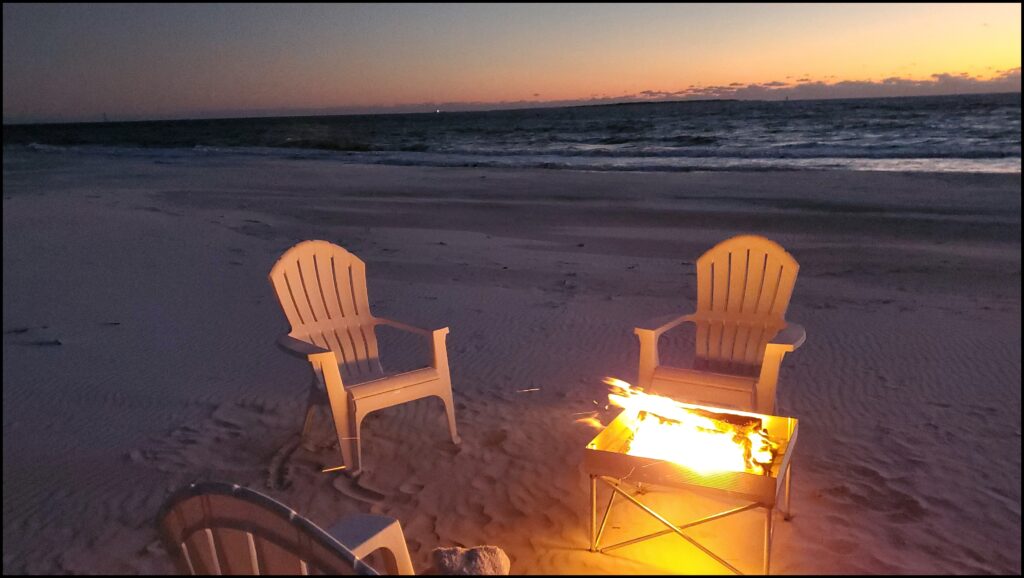 I hope you will make time to travel during the fall season. The weather is typically wonderful and the crowds have left many destinations. The American Road Trip is back and it's time for you to explore and make the trip that you have always wanted to make. Fall is a season of change and you can experience it in the mountains, along the lakes and rivers, national parks, and even the beach. Most importantly, get out and explore our great country as there is a whole lot of beauty for all of us to experience.
Happy Traveling~ Sara
The following two tabs change content below.
SaraB
Sara is a travel enthusiast that resides in North Iowa. You can find her traveling where the plane, train, ship, or car will go. Are you looking to take a road trip? Sara has solutions for you!