5 Best Fishing Lakes In The Midwest
The best fishing lakes in the midwest are at your fingertips. Fishing and the great outdoors go hand in hand, when it comes to searching for the best fishing lakes in the midwest. The midwest offers many unique opportunities when it comes to fishing. Many of the best fishing lakes in the midwest also offer hiking, camping, and beaches. Here is a list of lakes that you can toss your line into and catch "the big one."
Outdoor Opportunity: Rockford Fossil & Prairie Park in Rockford, Iowa
Clear Lake: Iowa
Clear Lake is home to a 3684 acre natural lake. With an average depth of 10 feet, this lake is an outstanding fishing lake. In 2009 a $9 million dredging project was completed on the west end of this lake. The health of this lake has greatly improved and the fishing is more spectacular than ever. Find your place on a dock or toss your fishing line from the bow of a boat.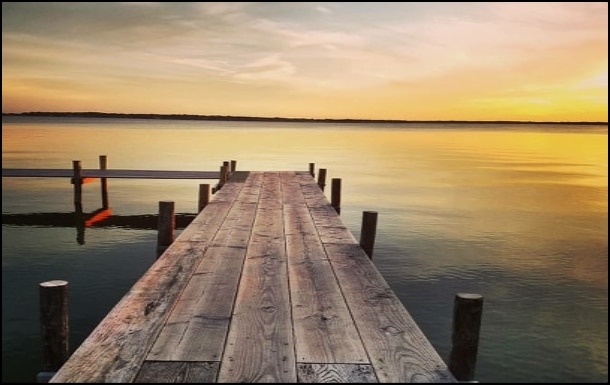 Walleye, yellow bass, channel catfish, bullheads, crappies, white bass, perch, and many more species of fish can be caught here. There are several bait shops in the area and Lynn Lorenzen Park in Ventura offers a handy boat launch. Pro Tip: Book lodging at the Larch Pine Inn. Your hosts Ken and Paula will roll out the red carpet for you.
Devils Lake: North Dakota
Alicia of Prairie Style File suggests that you experience fishing on Devils Lake. It is a major draw for fishermen, as anglers from all over the world head to this small city in northeastern North Dakota in search of prized walleye and perch. The walleye made the city famous, but it also boasts that it's "The Perch Capital of the World! Luckily, anglers will probably get a couple of each. They reel in plenty of northern pike, crappie, muskie, and white bass too.
The fishing is good all year round, so Devils Lake is busy from spring to fall and well into the winter when icehouses dot the frozen landscape. The lake is massive – roughly 160,000 acres, give or take – so even in high season, it's easy to find a place to get away from it all. If navigating all that space (or trolling several hundred feet of shoreline) seems overwhelming, hire a local guide to show you a few sweet spots.
As an added bonus, there are other outdoor attractions to explore close to the water. Don't miss Grahams Island State Park, which offers camping, picnicking, and hiking with Devils Lake views. There is a playground and swimming beach for the kids and a fenced dog park for the pups. Nearby Sullys Hill National Game Preserve is a refuge for more than 300 species of migratory birds. This part of the state is nicknamed the "prairie pothole" region and these marshy ponds are vital to maintaining migration patterns across the continent. Hike the two miles of trails within the preserve or cruise the four-mile driving route. Then hike to Sullys Hill Overlook to enjoy the view.
Milford Lake: Junction City, Kansas –
Milford Lake is all about the fishing. It prides itself on being the largest lake in the state and has the nickname of "The Fishing Capitol of Kansas." Wipers, blue and channel catfish, white bass, largemouth, smallmouth, and spotted bass are some of the fish you can expect to catch in Milford Lake.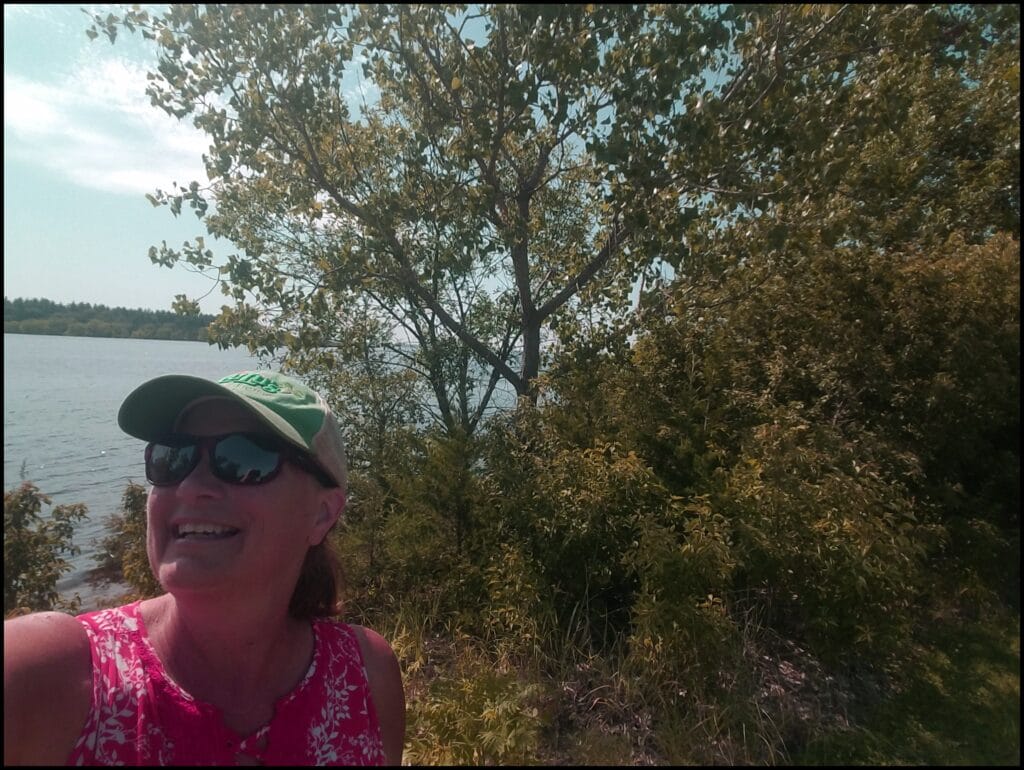 With 163 miles of shoreline, you will find your perfect fishing spot. There are 14 public ramps for launching boats, canoes, and sailboats. Milford Lake is vast and it's up to you to make it your best fishing spot in the midwest.
Road Trip In Kansas: Kansas I-70 – Includes Milford Lake
Lake Kabetogama: Minnesota
Lake Kabetogama is not only a fantastic fishing lake, but it's also the gateway to Voyageurs National Park. With sky blue waters and spectacular forests, "Up North" in Minnesota, Lake Kabetogama is one of the best fishing lakes in the midwest. Arrowhead Lodge & Resort offers everything you need to complete your fishing trip. They offer lodging, room rentals, rv sites, cabins, boat rentals, canoe & kayak rentals, as well as boat access. Daytime is beautiful on the lake, but twilight makes for an epic experience.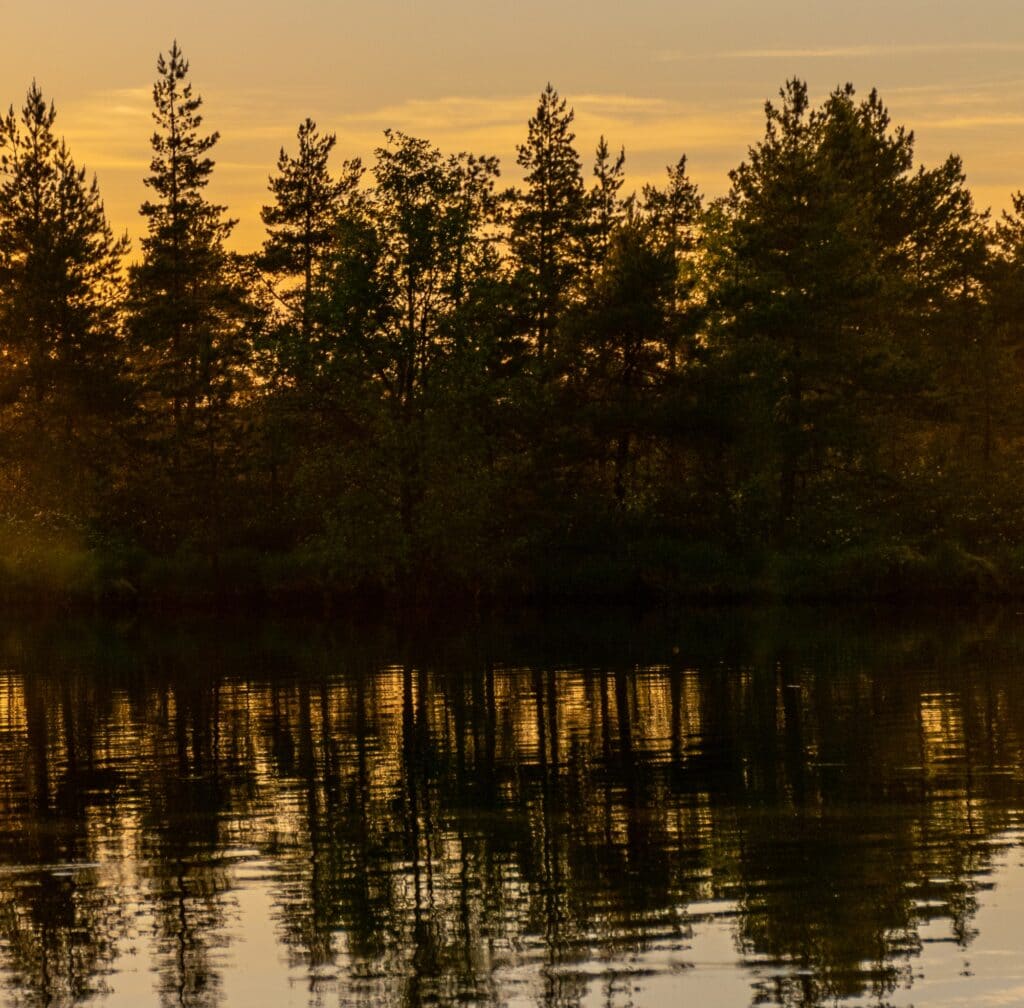 Pro Tip: Reserve your "spot" early in the season, as this is a popular lodge & lake.
Mille Lacs Lake: Minnesota
Mille Lacs Lake is approximately 75 north of the Twin Cities, which makes this a popular destination for many. Walleye, northern pike, muskie, jumbo perch, and several other fish are found in these waters. This lake is large as it covers 207 square miles and is Minnesota's second-largest inland lake. This lake is known as the place to catch your "Trophy Fish." There are several options for lodging along the lakeshore. Mille Lacs Resort offers resort cabins while giving you a traditional Minnesota fishing experience.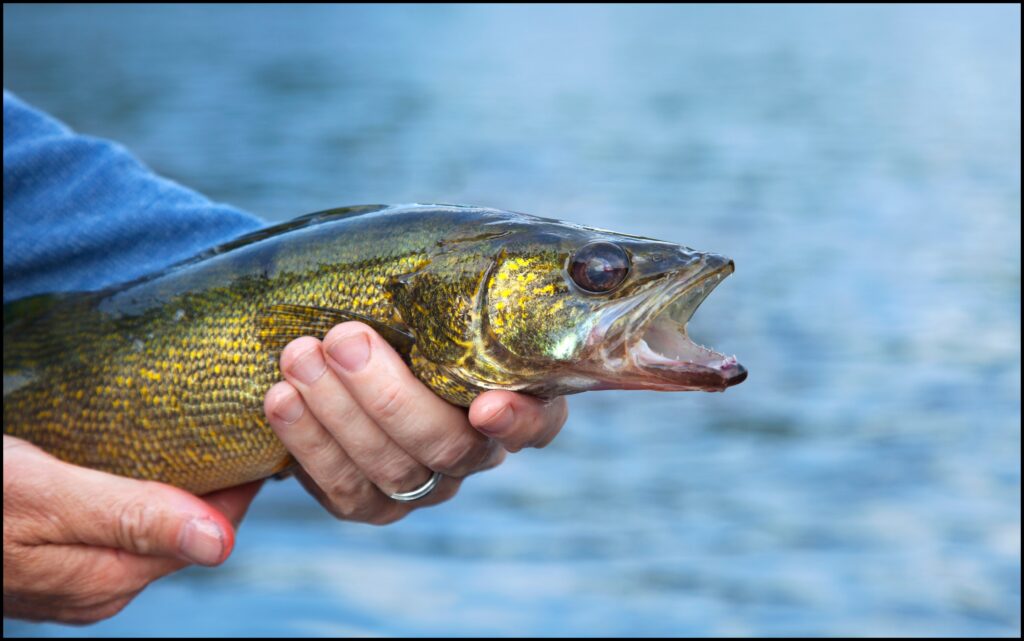 These five midwest lakes are sure to provide you hours of enjoyment in the great outdoors. Most importantly, educate yourself on the licensing requirement for each lake before you toss your line. A fishing trip is not any fun when the only thing you remember is the hefty fine that you received from a DNR officer. Embrace the great outdoors and your inner soul will thank you for spending time out on the water with a fishing line in tow.
Happy Traveling~ Sara
The following two tabs change content below.
SaraB
Sara is a travel enthusiast that resides in North Iowa. You can find her traveling where the plane, train, ship, or car will go. Are you looking to take a road trip? Sara has solutions for you!