Fall In Love In Iowa City – Athletic Hall of Fame
On a recent visit to Iowa City, I had the opportunity to visit the University of Iowa Athletics Hall of Fame and Museum.
IOWA LOVES THEIR HAWKEYES
Did you know that this free museum showcases the history of our beloved Iowa Hawkeyes? If you happen to be in town on football game day, be sure to call ahead ( 1-866- IOWAFAME) to confirm their hours, as they do vary on Football Saturdays. Otherwise, they are open Monday-Friday from 10 am – 5 pm, Saturdays from 11 am – 5 pm. Sunday, closed for the summer.
If the Iowa Hawkeyes are not your team of choice, you will embrace the history that this museum has to offer. With three levels filled with inspiring stories from several decades, you will appreciate the sports program that the University of Iowa has to offer.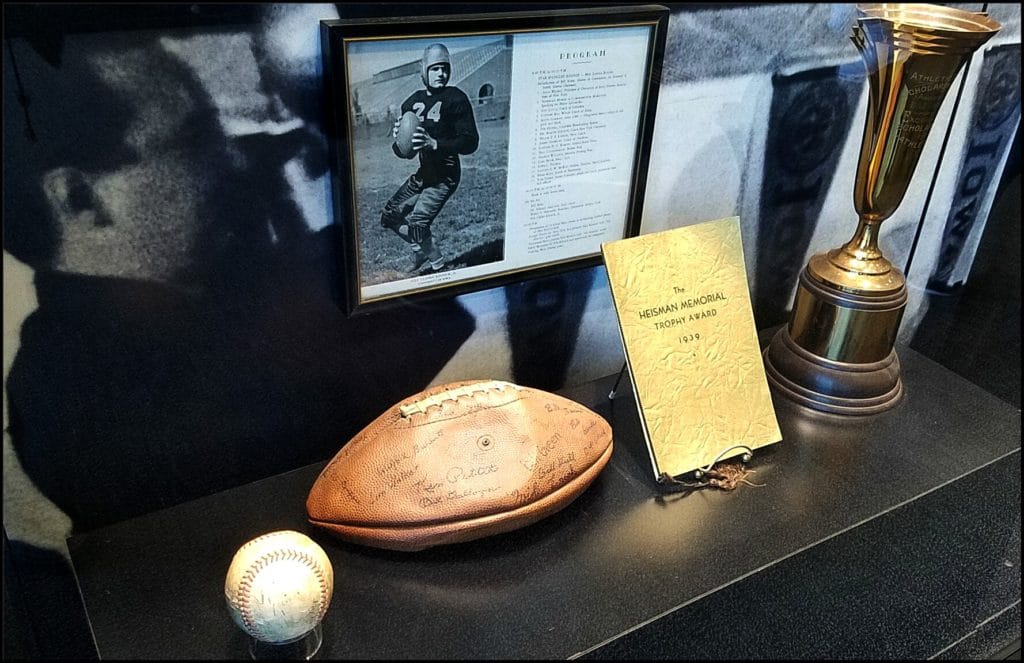 From golf, baseball, basketball and football, there is something for everyone.
IOWA HAWKEYE FANS EMBRACE SEVERAL SPORTS
As you stroll through the complex, you will quickly realize that Iowa Hawkeyes are serious about their sports. If you are not an Iowa Hawkeye fan before your visit, there's a good chance that you will be when you depart the complex.
You will view several newspaper clippings, trophies, and clothing that has been worn by several recognizable U of I athletes. The award cabinets are bursting and they are sure to bring a smile to your face.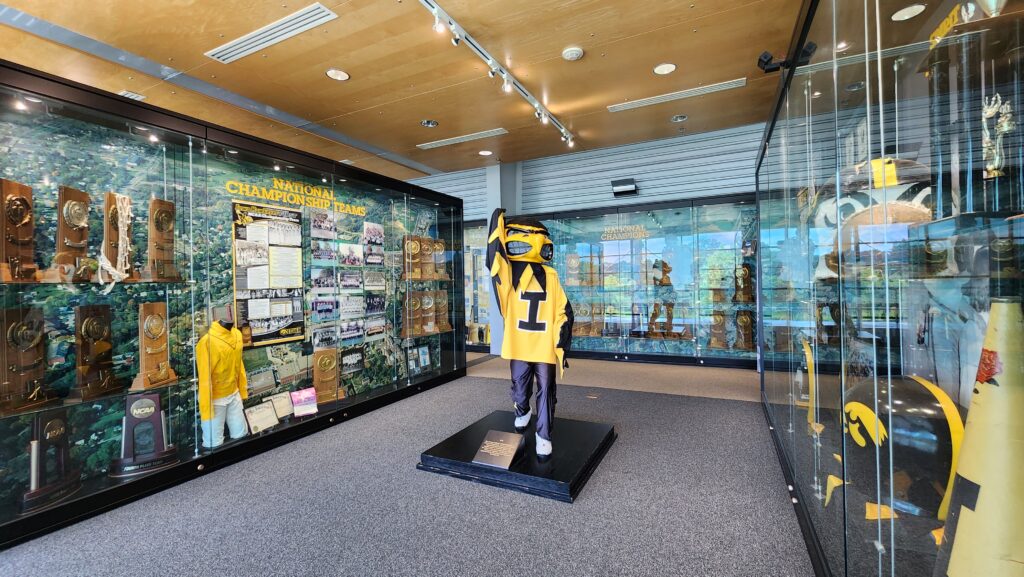 IOWA HAWKEYE FANS LOVE PLAYING THE GAME AT THE HALL OF FAME
The interactive basketball court was a highlight of my visit. I did shoot a few hoops, as did some of the others that visited with me. Kylie of Between England and Iowa was a good shot!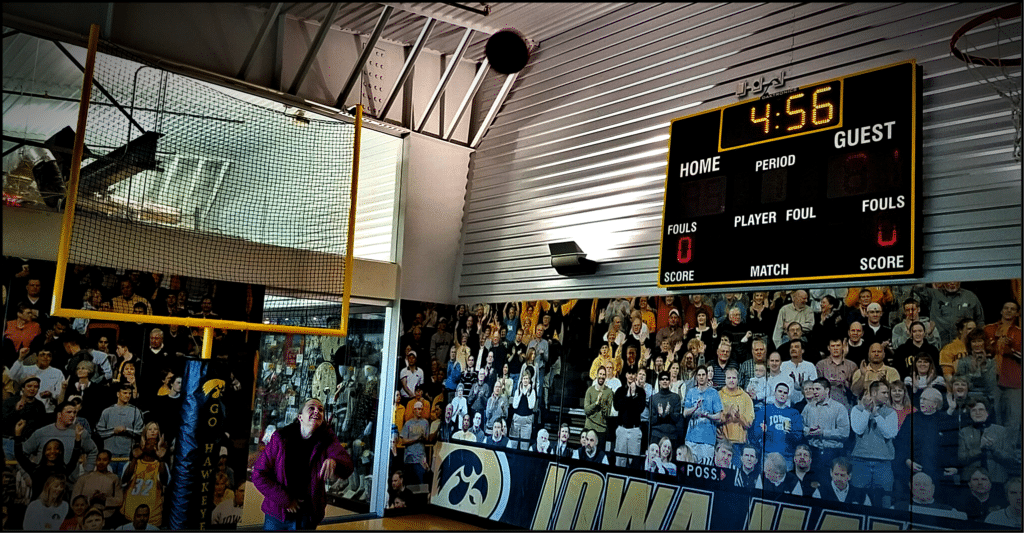 Take some time to stroll through the displays. On your visit, you will be inspired by the stories and displays throughout the complex. You will have a new appreciation of the University of Iowa Athletics Programs. Plan a minimum of an hour to visit with your arm ready to shoot a basket or two.
Tip: The facility is handicap accessible with an elevator to take guests between floors.
The following two tabs change content below.
SaraB
Sara is a travel enthusiast that resides in North Iowa. You can find her traveling where the plane, train, ship, or car will go. Are you looking to take a road trip? Sara has solutions for you!