The Carnival Sunshine: Dining Tips To Make Your Cruise A Great Experience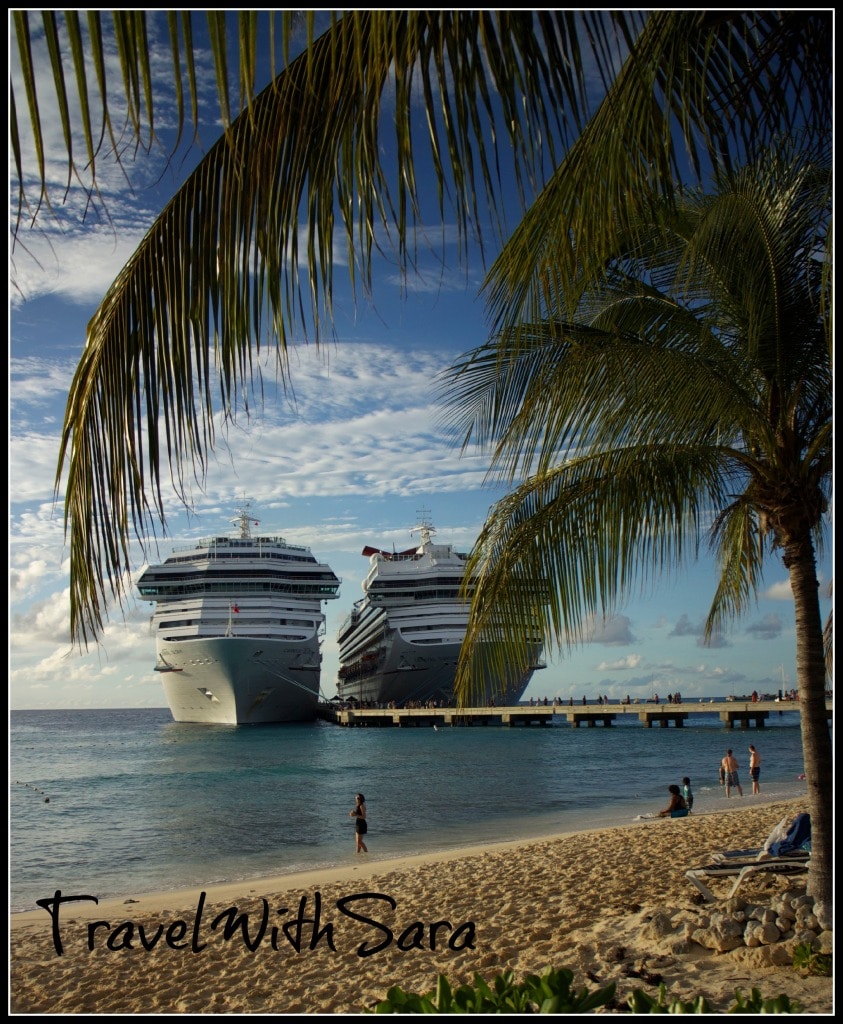 Cruising with Carnival Cruise Lines has became a passion of mine. My husband and I recently spent one week on board the Carnival Sunshine and let me tell you, it was an amazing experience! From the staff to the food, the Carnival Sunshine had it all. While on the ship, we did learn how to make the most out of our time and I'd like to share some time saving tips with all of you.
You will find Guy's Burger Joint while cruising on the Carnival Sunshine.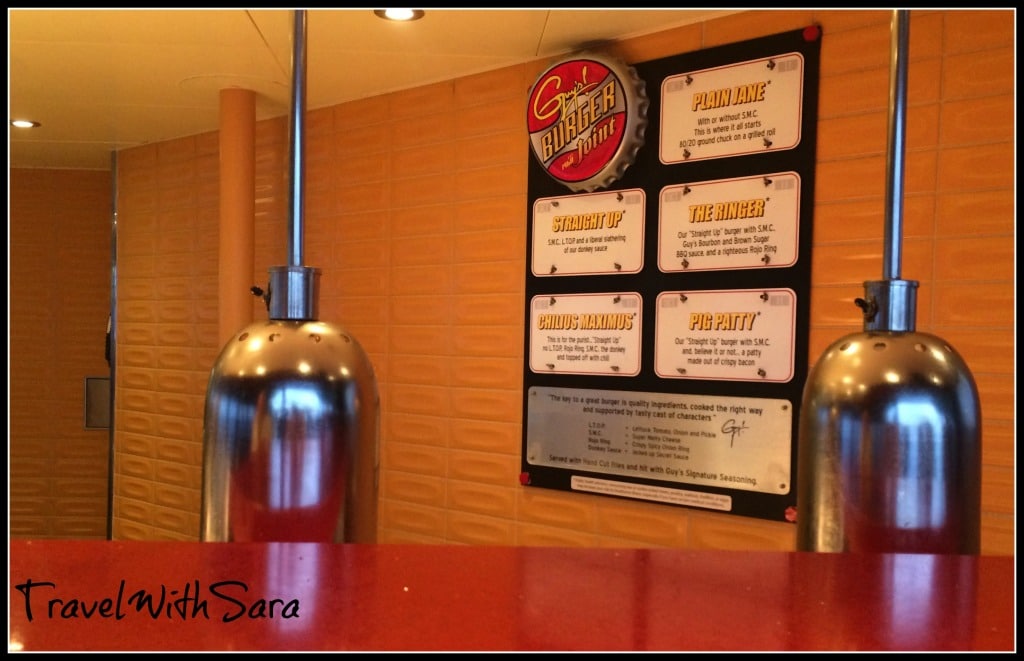 The burgers are very tasty and are truly one of a kind. I did notice that there was quite often a long line for these burgers, which told me they were more than likely very tasty!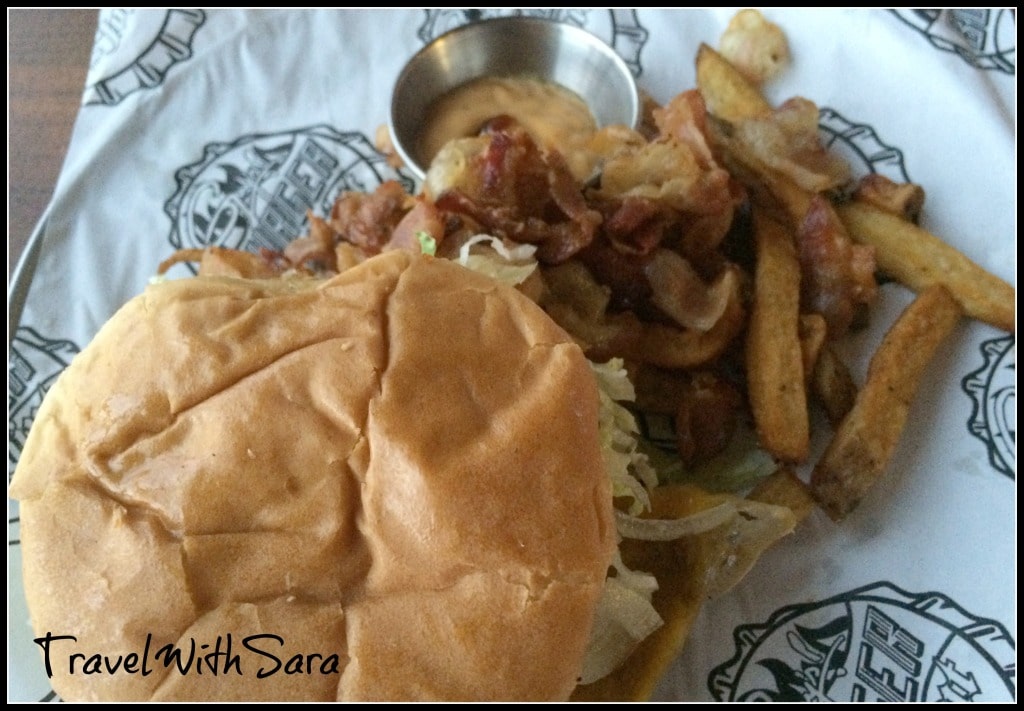 Here's a tip that you will appreciate. Do not wait in line for one of these burgers. I walked right up to the counter with zero wait time while the ship was in port and on another day at 5:15 p.m.. We spent a portion of our day in San Juan, Puerto Rico and came back on board the ship and found zero wait time for one of Guy Fieri's famous burgers. I then took note the rest of the cruise and sure enough, on port days, there was rarely a wait of 3-4 people. Anytime after 5:15 p.m., you could usually walk right up and grab a burger or two.
The Havana Bar area offers sit down seating 24/7.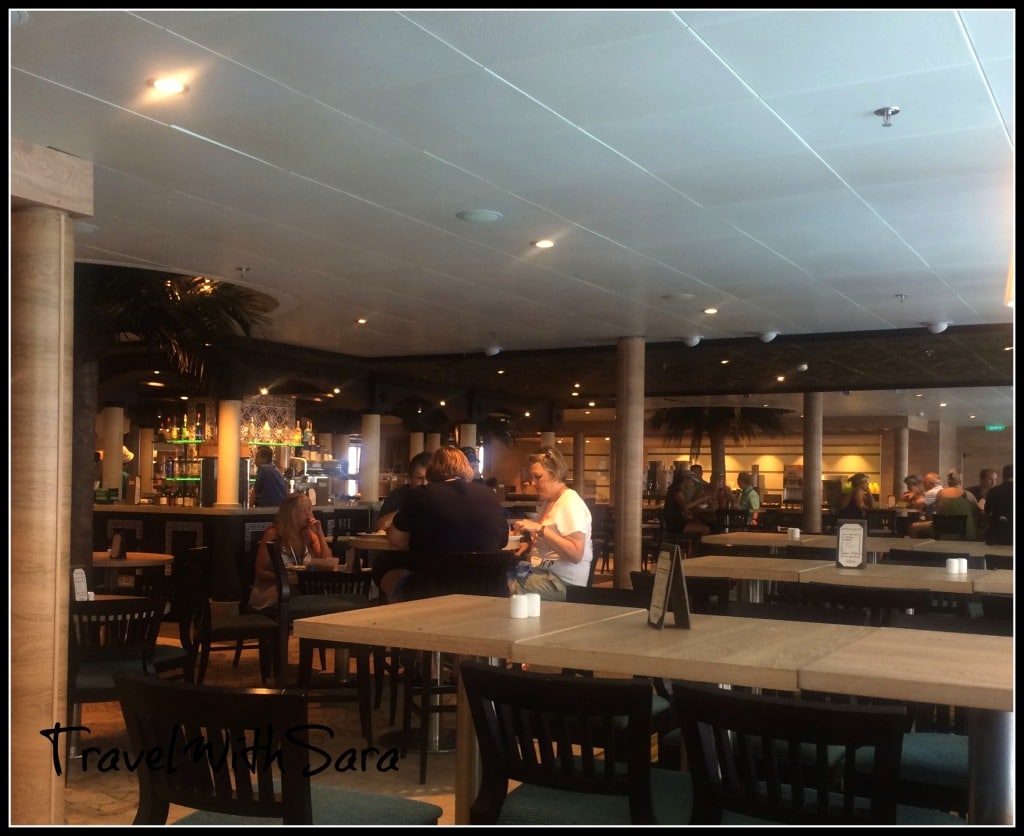 During breakfast they serve omelettes at two food stations in this area. You can also order eggs and have them cooked up any way you like them. They also served side breakfast dishes here, such as bacon and the fixings. If you do not want to wait in a long line in the Lido area, head on back to the Havana Bar area. Here you will find the juice stations, seating and an omelette station waiting to serve you. This area of the ship was busier on port days, but the lines were never very long. The days we were at sea, this area had zero wait time. We found it difficult to find a seat in the Lido seating area, but never had any problems finding a seat in the Havana Bar area.
Stay tuned, as I will have more to share about the Carnival Sunshine! Have you cruised on the Carnival Sunshine? If so, I'd love to hear about it. We had a great experience on this ship and I can't wait to share more about it with all of you.
*Thank you to Carnival Cruise Lines for providing 300 minutes of wi-fi while on board and one meal in the steakhouse for two. We paid for our cruise and our shore excursion.
The following two tabs change content below.
SaraB
Sara is a travel enthusiast that resides in North Iowa. You can find her traveling where the plane, train, ship, or car will go. Are you looking to take a road trip? Sara has solutions for you!