What To Expect Upon Boarding Your Cruise Ship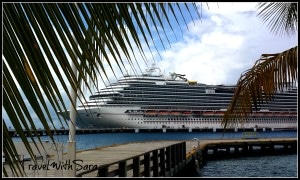 The day has come and it is time to board your cruise ship. If you have never cruised, you may be asking, "Now what?" If you stayed overnight near port, which I highly recommend you do, as travel delays can happen anytime. Line up your transportation to the port upon checking into the hotel. Many hotels offer free transportation to the port or take reservations with a reliable transportation company that the hotel has a contract with. Most importantly, sign up when you check in at your hotel. Seats to the port are often limited the day that you need the transportation.
You will receive notice from your cruise line of such and such a boarding time. It's well known, among frequent cruisers, that you can often board the ship an hour or so before this actual time. Organize your travel documents to expedite the check in process. Your room on ship, unless you have priority boarding with most cruise lines, will not be ready if you choose to board early. You will need to wait until closer to the actual check in time, so be sure to bring a carry on bag on board with you, as the pools and food court will be open. Arrive hungry, as your food fiesta will begin as soon as you board.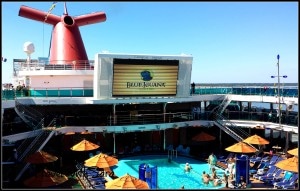 Speaking of carrying on bags, be sure your carry on bags will fit through the scanners. A good rule of thumb, if you can carry it on a plane, you can carry it on a ship. Be sure to check any larger bags, which is free and easy to do. Keep in mind, I have seen these bags take a few hours to get to rooms, so be sure to carry any necessities on board with you.
Several waiters/waitresses will be around to take any drink orders, should you need one! If the check-in process has been overwhelming, you may need one before your ship even leaves port. If you have all of your paperwork in order, the check in process should be smooth. Be sure your boarding pass and travel documents are all ready at check in. This will expedite the whole process.
While waiting for your room to open, it's also a good time to take a tour of the ship. Familiarize yourself with the locations of the dining room(s), pools, kids club, spa, and the fitness area. Your first cruise or tenth cruise can be your best vacation ever! So tell me, what do you do first when you board a cruise ship? I'd love to hear.
The following two tabs change content below.
SaraB
Sara is a travel enthusiast that resides in North Iowa. You can find her traveling where the plane, train, ship, or car will go. Are you looking to take a road trip? Sara has solutions for you!