Pyramid Hill Sculpture Park and Museum is truly a one of a kind museum located in Butler County, Ohio. It is the only museum in the world where visitors drive golf carts around to see the displays. And yes, you can drive the golf carts right next to the works of art. Located at 1763 Hamilton Cleves Rd., Hamilton, Ohio 45013 in a beautiful wooded area.
*Thank you to Butler County, Ohio and the Pyramid Hill Sculpture Park & Museum for hosting me.
Explore Pyramid Hill Sculpture Park & Museum In Your Art Cart
With more than 300 acres of nature to drive through, visitors are sure to enjoy the rolling hills and woodlands. Your Art Cart (golf cart) will be your best friend, as you take the whole park in.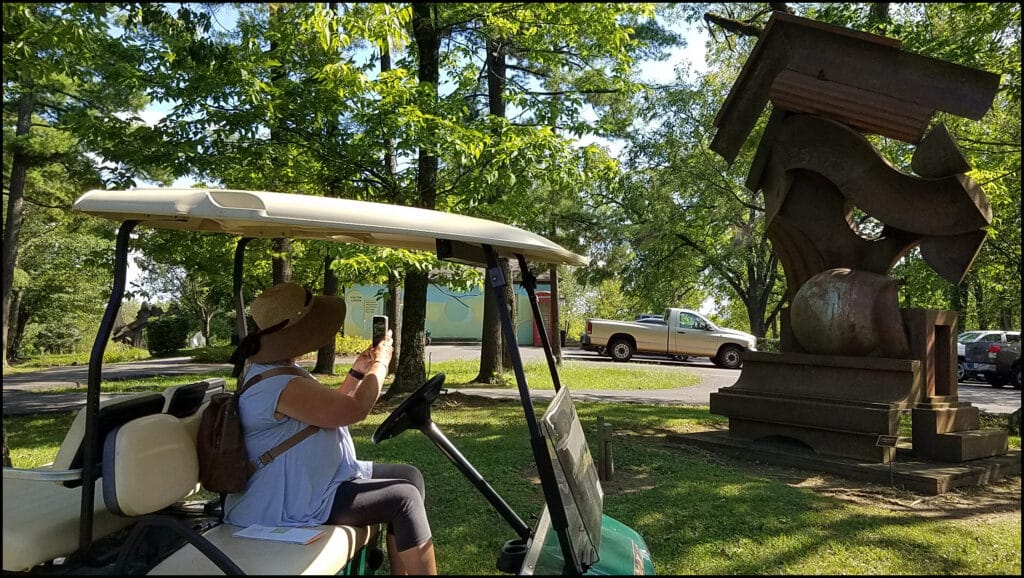 My friend Cindy and I were delighted to have an Art Cart, as we explored the park. My hometown is home to River City Sculptures on Parade, so I'm used to seeing a lot of art. The beauty of this park is the fact that it's all out in the wide open. The blue skies, green areas and lakes surrounded in art, make for a beautiful art park.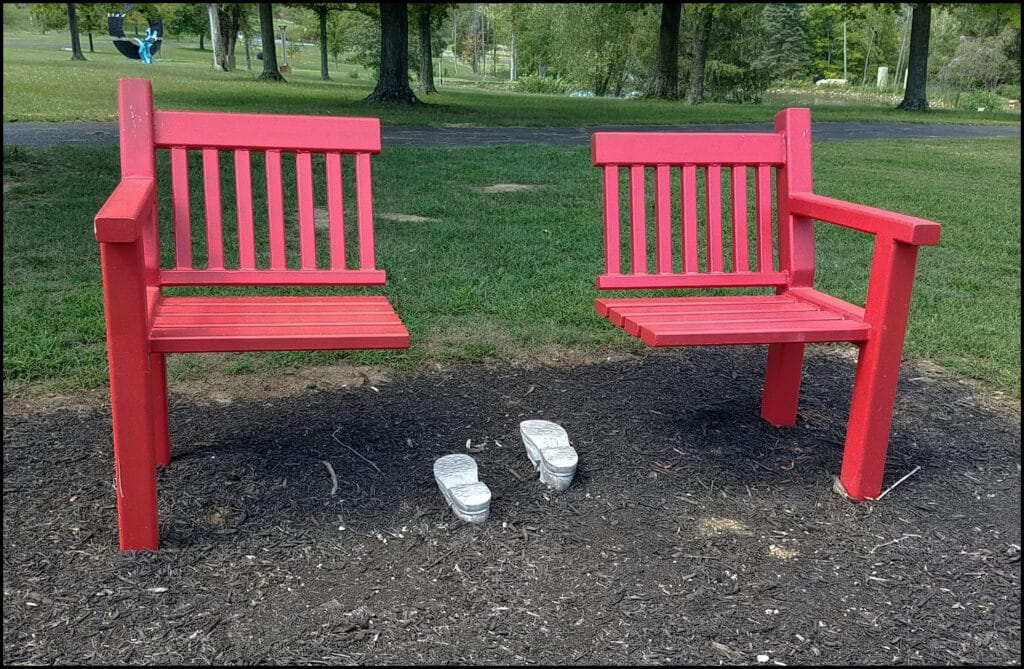 Ancient Sculpture Collection On-Site
The Sculpture Park and Museum came to life in 1987, when Harry T. Wilks, an attorney purchased 40 acres of land to build a Pyramid House. He created hiking trails and all things that nature enthusiasts enjoy. It wasn't until he passed away, that the art in the park really took off. Today there are many festivals and special activities all year long. A 10,000 square foot Ancient Sculpture Museum opened in 2007, which houses the founder's ancient sculpture collection.
What You Need To Know Before You Visit
Here are a few things to make note of before you visit:
Keep pets on leashes.
Field trips are welcome. Call 513-868-1234 to schedule your field trip.
Several buildings on site are available for rent.
Wedding ceremonies are welcome on the grounds.
Art Carts are available on a first-come, first-served basis. They are not reservable.

I loved this art park. It's truly a one of a kind experience. Cruising around a sculpture park in an Art Cart is something I will always remember. This will go down as my most memorable museum visit, ever!
More fun in Butler County, Ohio: Visit Barn n Bunk Farm