Tropicana Inn & Suites: Convenient Location To California Disney Theme Parks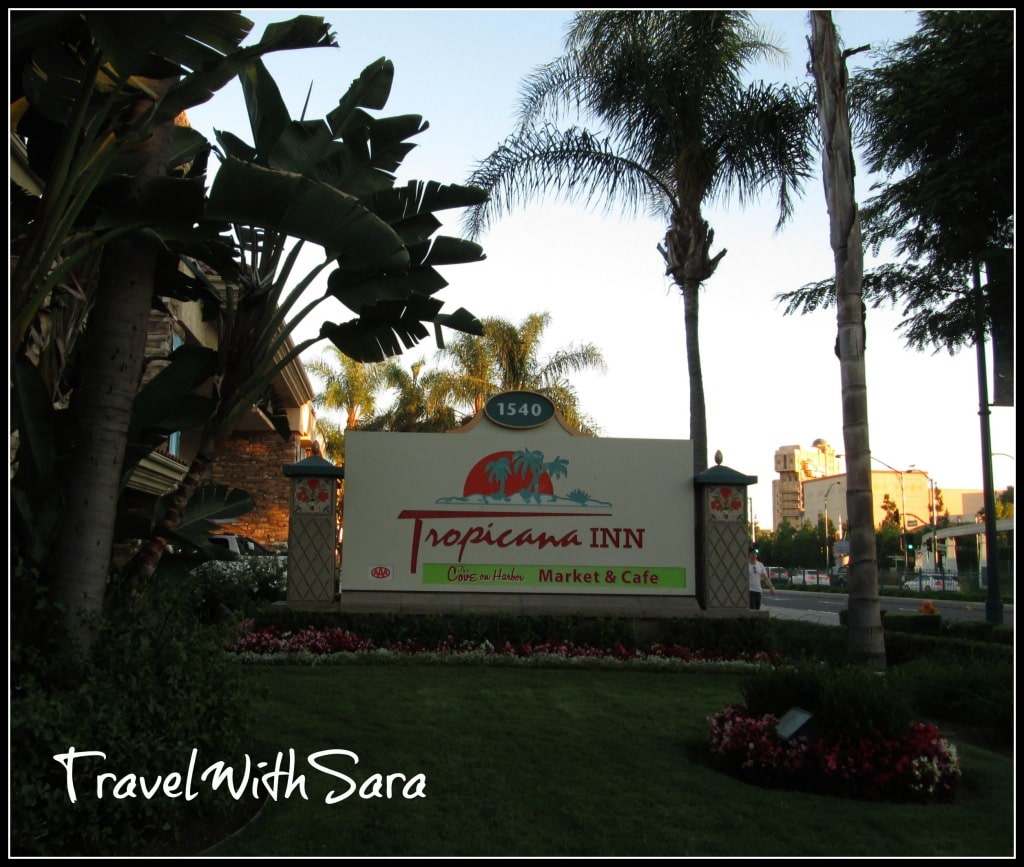 Are you planning a vacation to Disneyland and Disney's California Adventures Theme Park? If so, I have found the perfect place to call it a night while exploring these two amazing theme parks. The Tropicana Inn & Suites is conveniently located near the main entrances to the Disney Parks in California. Having stayed on the property several times at Walt Disney World, I was a little skeptical when I booked my stay. The best comparison I can give to this location is that The Tropicana Inn & Suites is about the same walking distance to the main California Disney Park entrances that you will find from the bus areas at the theme parks in Florida.
The Tropicana Inn & Suites was located near several restaurants, which make it a family friendly location. Not only do you have the options of Disney restaurants, but you also have the ability to eat off of the property. Tip: There is a restaurant called The Pizza Press, next door to Tropicana Inn & Suites and the pizza here is affordable and delicious!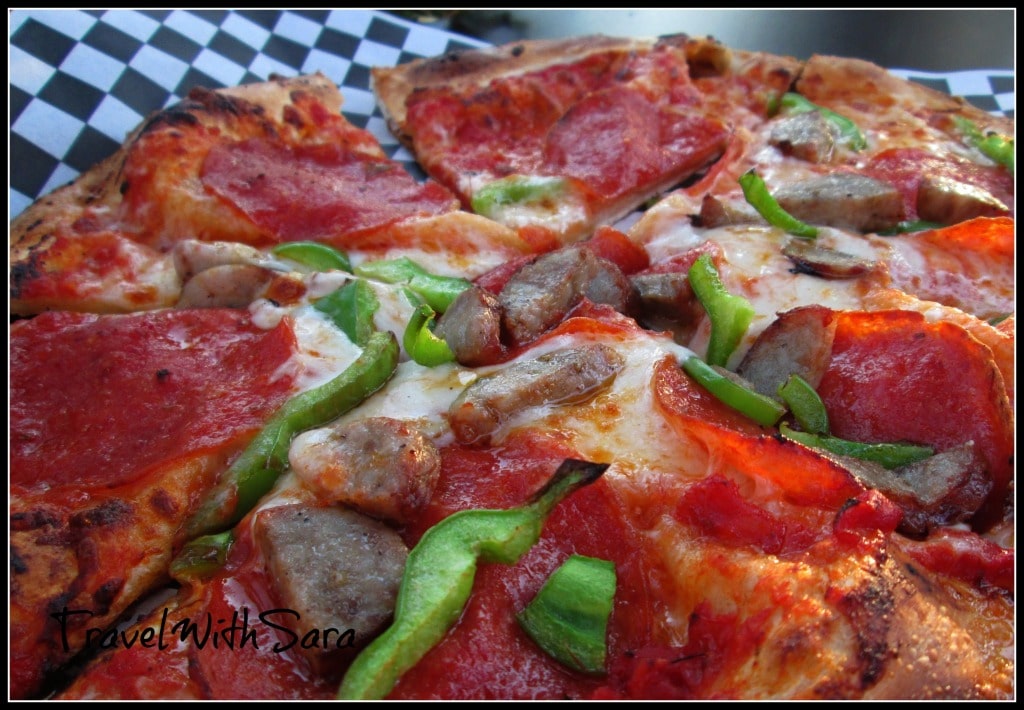 You can easily return to this hotel to swim in the heat of the afternoon and then head back to the Disney California theme parks. Within 5-7 minutes, you will literally be back in the heart of Disney.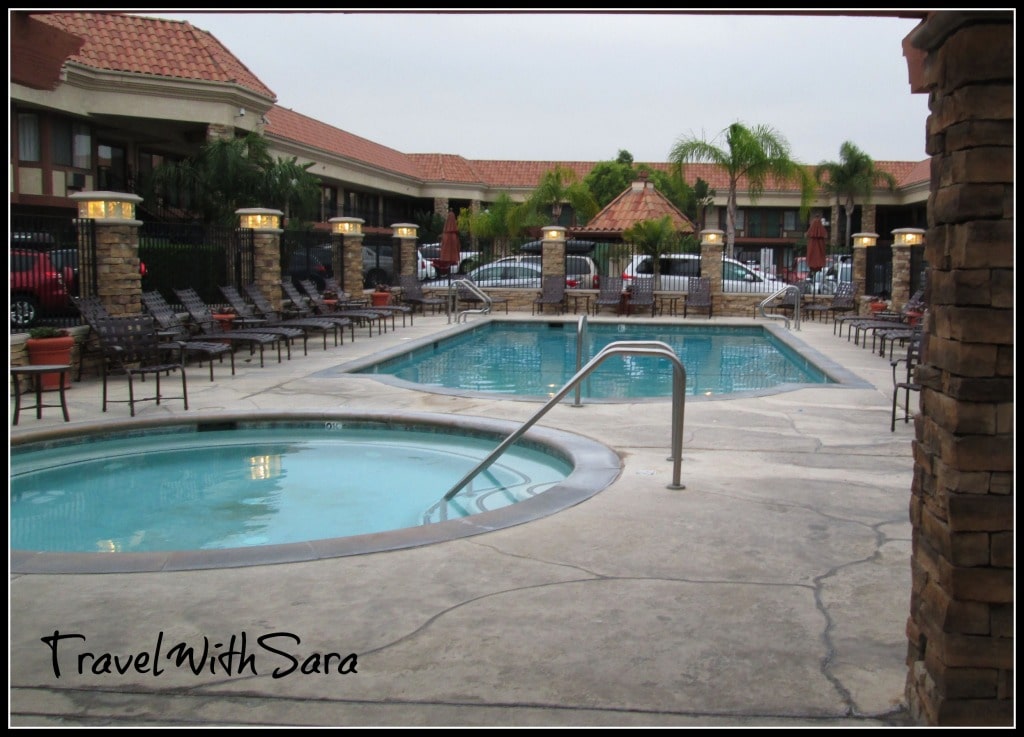 Some of the amenities you will find at the Tropicana Inn & Suites in Anaheim are as follows:
Coin operated laundry facilities
Theme park tickets can be purchased on the property
Complimentary Wi-Fi
Heated pool and Jacuzzi
Gift/snack shop
How to get to Tropicana Inn & Suites From LAX:
I flew into LAX and booked a trip on the Super Shuttle before I left from home. I had booked a flight that landed at LAX at 5:15 p.m., which was not one of my smarter moves. Who in their right mind schedules a flight to arrive in the thick of rush hour in Los Angeles? Me, raising my hand!
The Super Shuttle was super convenient. Folks with the company were carrying signs which made it easy to find. The employee was able to tell me what number of vehicle to watch for. Exactly 1 hour and 30 minutes later I arrived at my destination, The Tropicana In & Suites. All in all, considering the time of day and the distance, I was impressed. Keep in mind that the Super Shuttle transports several folks that are headed to a specific area, so your drop off time can vary. I found the service to be affordable, quick and as efficient as possible.
Have you visited the Disney theme parks in California? If so, I'd love to hear about your accommodations. I was pleasantly surprised by the Tropicana Inn & Suites and would highly recommend it to anyone heading to Disney's California theme parks.
The following two tabs change content below.
SaraB
Sara is a travel enthusiast that resides in North Iowa. You can find her traveling where the plane, train, ship, or car will go. Are you looking to take a road trip? Sara has solutions for you!