I recently had the opportunity to cross something off of my bucket list, ziplining! Once I had a good grip on my gear, I was ready to hit ziplining school and the towers.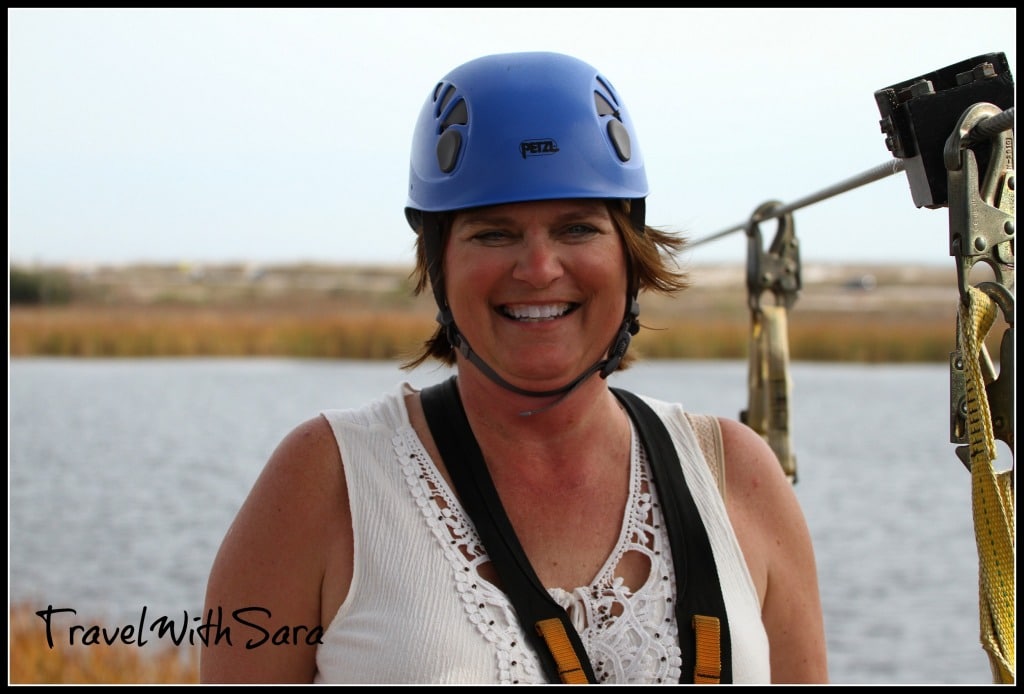 Have you ever ziplined? Hummingbird Ziplines, Gulf Adventure Center at Gulf State Park is located in Gulf Shores, Alabama which offers spectacular views of Alabama's beautiful shoreline. The Hummingbird Ziplines took me over land and sea, and it was a breath taking experience.
With seven towers and six ziplines over the length of one mile, this is an overall amazing experience.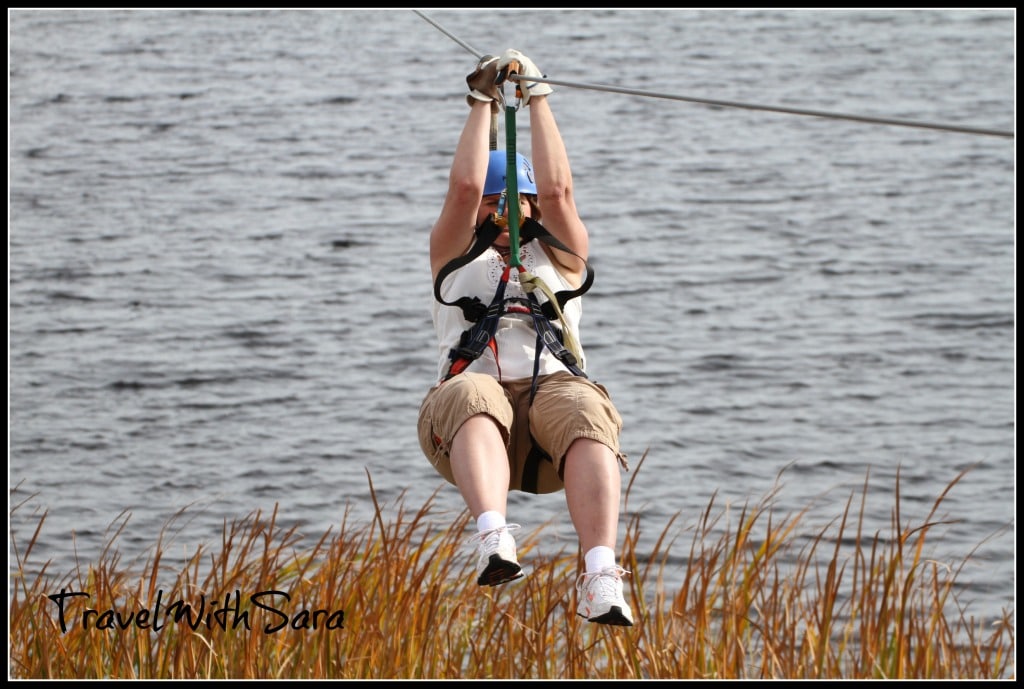 At one point, you are 90 feet off the ground and you do get to zipline over a lot of water. The final zipline takes you side-by-side with someone from your party. On the tour that I was on, there was one other person besides myself, with two tour guides. Our guides told us that it's not uncommon to have 10 people in a group, so you would be smart to plan a minimum of two hours into your ziplining experience.
This ziplining course does include stairs and a lot of them! If you struggle with stair climbing, this course would not be for you. One guide will help send you off the platform and another guide will receive you at the other platform. Safety is #1, as everyone participants have to complete ziplining school before climbing to the top of the first tower. As a first time zipliner, I was a little shaky off the first tower. I quickly found myself having a blast and hoping that the course would not come to an end.
Our guides were very informative and allowed us to take our time and were sure we were safe at all times.
I also thought it was pretty cool that Hummingbird Ziplines is located in Gulf State Park, and a portion of the proceeds from Gulf Adventure Center go towards the park. If you love an adventure and want an amazing view of Alabama's stunning coastline, this ziplining adventure needs to be on your list of things to do while visiting Alabama's Gulf Shores. The helpful staff at Hummingbird Ziplines will roll out the red carpet and make sure you have a memorable experience!
Once you are done with your ziplining experience, I'd suggest a meal over at Lulu's, as it's not very far from Hummingbird Ziplines. Most importantly slow down while visiting this beautiful coast line, as you will find yourself connected with nature in a way you never thought was possible.
*Thank you to Orange Beach and Gulf Shores, Alabama for hosting me. The opinions expressed in this post are mine and nobody else's. I did not receive any monetary compensation for this post.