Breakfast Is Served In 50's Style In Gulf Shores: Sunliner Diner
There's a new diner in Gulf Shores and it's a place for 50's music lovers to indulge. The Sunliner Diner is just a hop, skip and a jump from the beautiful beaches in Gulf Shores, Alabama. Enjoy breakfast and then head over to the beach to sink your toes into the fine, sugar sand.
Seating is unique and fun. From the traditional "belly up to the bar" to sitting in this car from the '50s, you will have an experience to remember.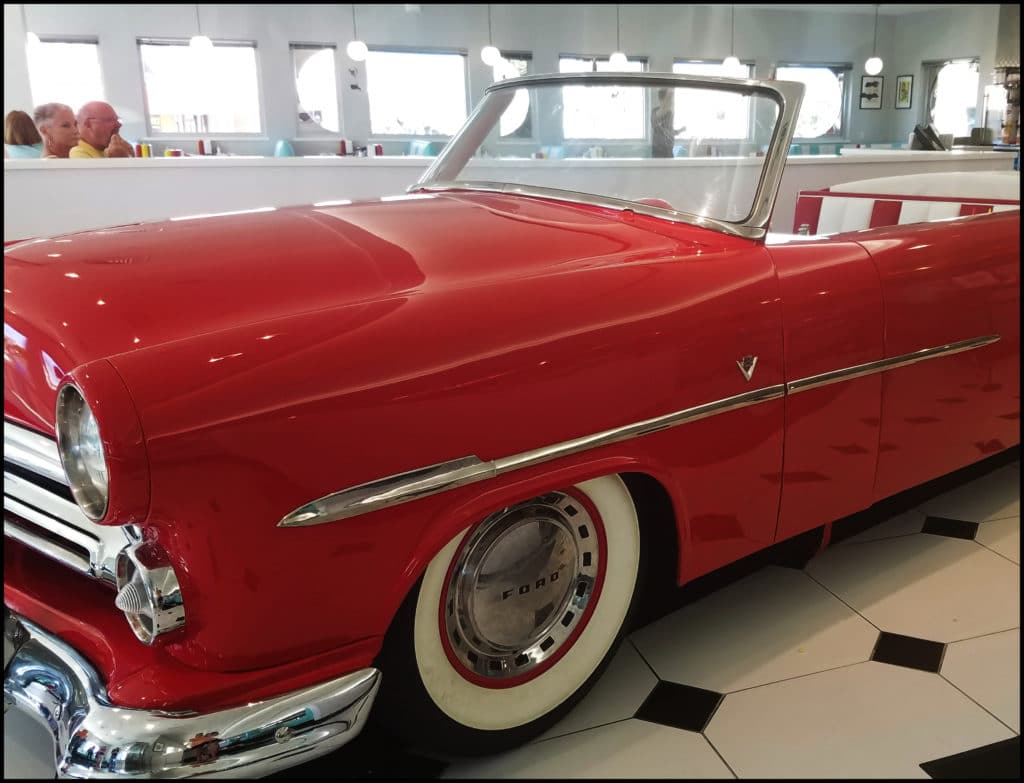 Are you thirsty for a cherry coke? This is your go-to place in Gulf Shores to get your fix. Breakfast, lunch or dinner- the staff here is ready to serve you!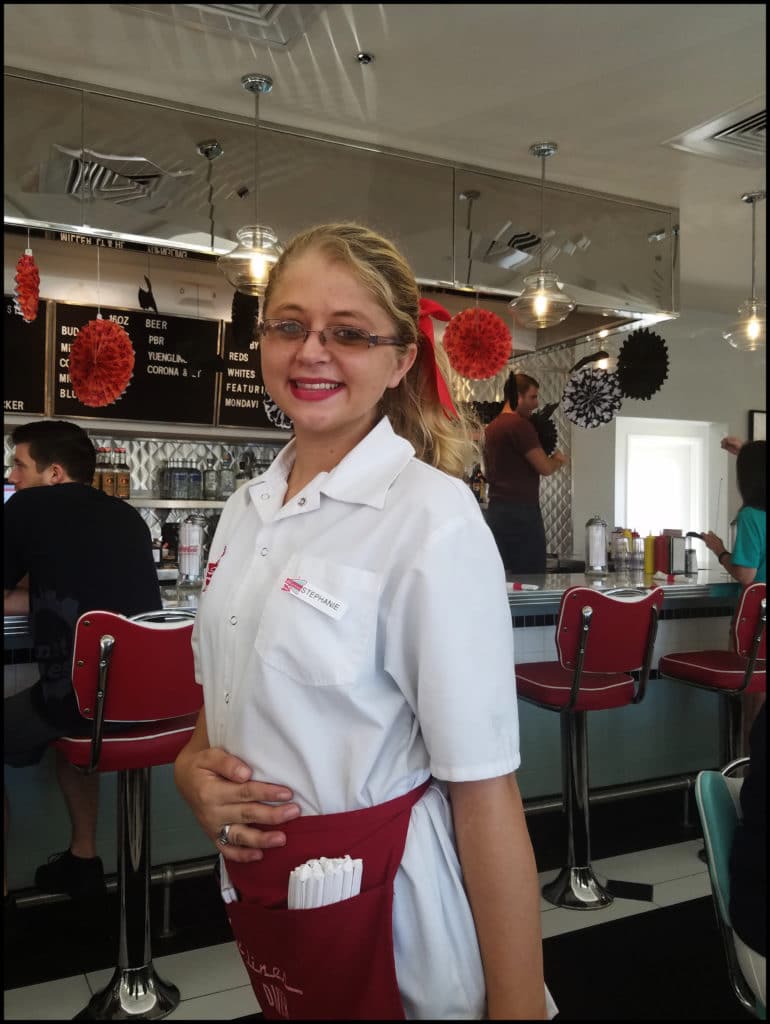 BREADPUDDING
Meals are served all day long, with breakfast served from open to close. My husband and I were treated to breakfast at the Sunliner Diner, courtesy of this new restaurant in Gulf Shores. Imagine my happiness when I asked if bread pudding was available for breakfast and our waitress then brought us a generous serving of bread pudding.
HOMEMADE BISCUITS
I ordered a homemade biscuit breakfast sandwich, the sunliner. It featured thick cut bacon, a friend farm fresh egg, and cheddar cheese.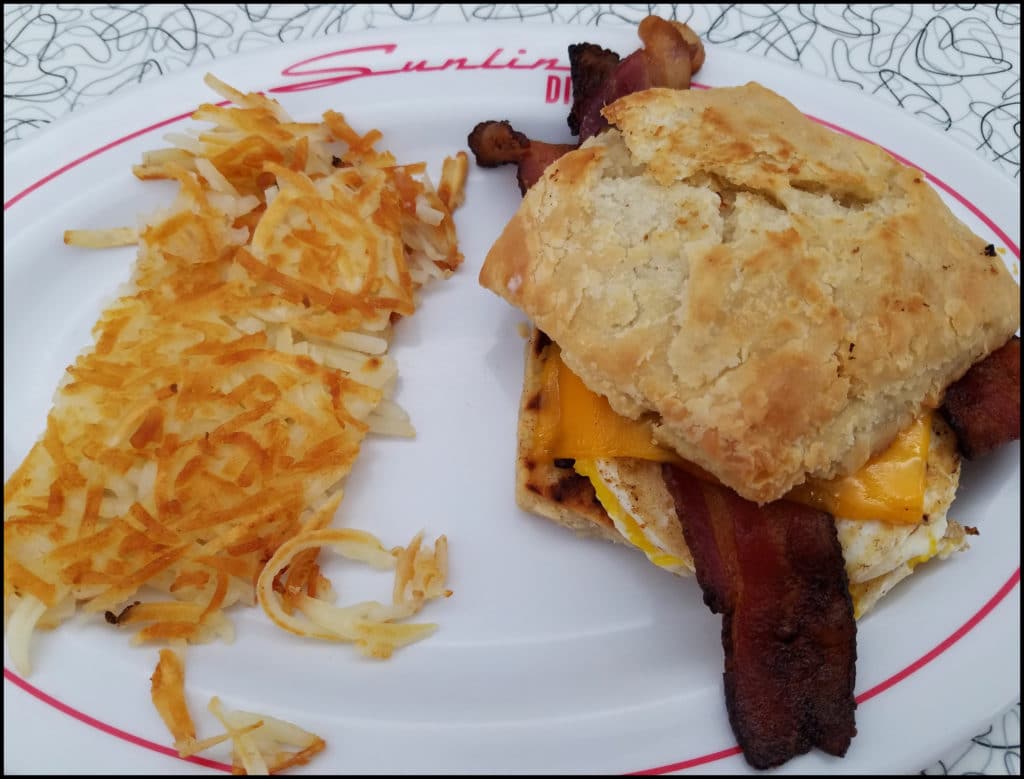 My husband ordered the western scramble which featured ham, peppers, onions, scallions, cheddar, and jack cheese. Our meals were fresh, hot and definitely a hit before we took for a full day of exploring Gulf Shores. The one thing we were not prepared for was the delicious white sponge cake that was delivered to our table before our meal. If you are not careful, you will simply eat too much of this light cake and not have room for your meal.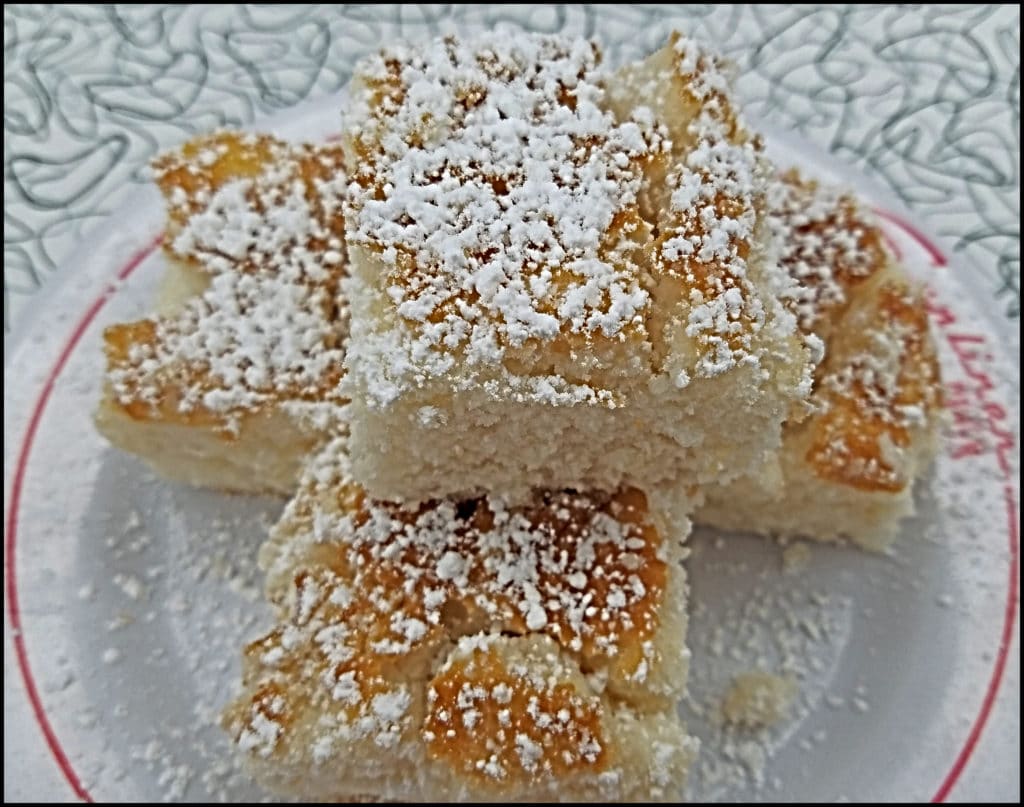 DESSERTS
If you are looking for a place to enjoy a milkshake, ice cream treats, or even a glazed cinnamon covered in plump raisins, Sunliner will come through.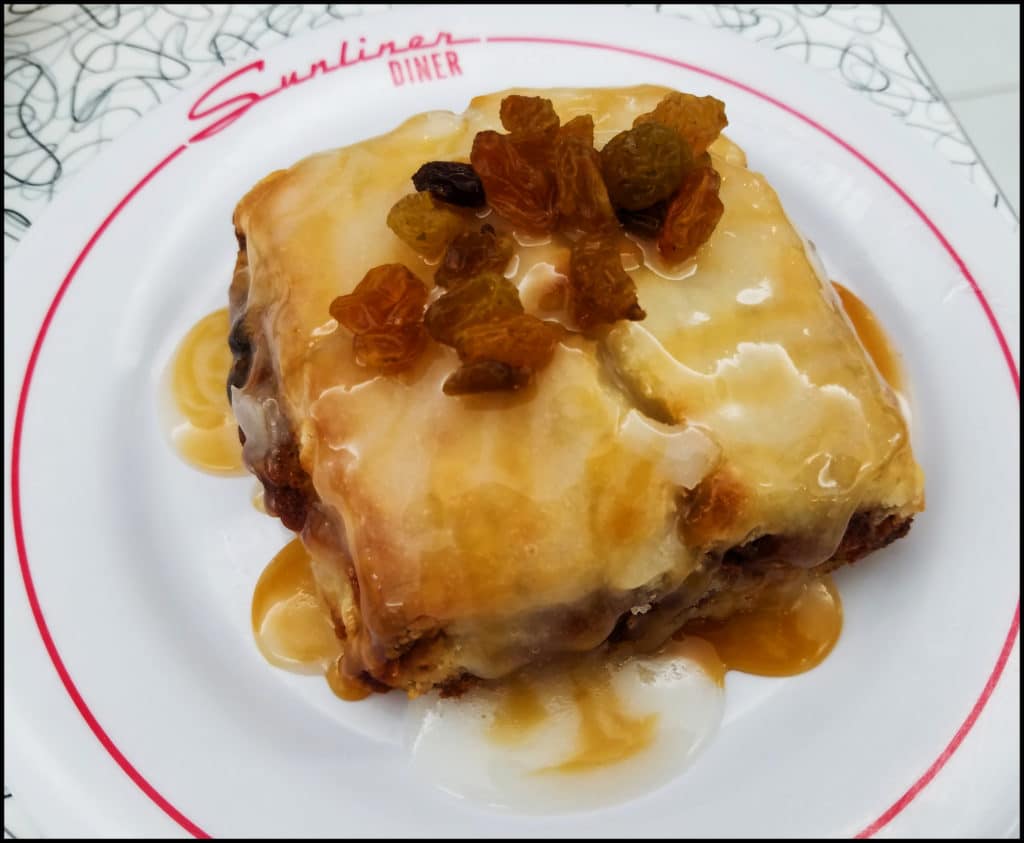 Breakfast at the Sunliner is a fun way to kick off your day in the heart of Gulf Shores. Here you can wake up your day to the tunes of Buddy Holly, Chuck Berry, and Elvis Presley. Chances are while dining, you will hear a tune or two from one of these famous musicians.
I have yet to find a bad meal along the Alabama Coast. Breakfast at the Sunliner Diner is not only fun, but it's also tasty and fresh. Have you dined here? If so, I'd love to hear about your experience.
The following two tabs change content below.
SaraB
Sara is a travel enthusiast that resides in North Iowa. You can find her traveling where the plane, train, ship, or car will go. Are you looking to take a road trip? Sara has solutions for you!