Iowa Road Trip: Mason City to Humboldt & Fort Dodge
IOWA ROAD TRIP: MASON CITY TO HUMBOLDT & FORT DODGE
There's nothing like a road trip when you can enjoy tasty food and experience art. On a recent road trip from Mason City to Fort Dodge, we were able to do this. For those folks that grew up or have lived in the Mason City area, you will remember LaHacienda. I have craved those enchiladas for years.
BURRITO MEXPRESS SHOWED UP ON FACEBOOK
As I was scrolling through Facebook, I came upon a video that a friend of mine had shared. This gentleman was making enchiladas, which looked very good. He then went on to say that the gravy was similar to LaHacienda's gravy from Mason City. At that point, my ears were turned on!
DAY TRIP TO HUMBOLDT, IOWA
It was at this point that I realized this was a great day trip from Mason City! In a little more than an hour, we found ourselves in Humboldt dining at Burrito Mexpress. We, of course, ordered the enchiladas and rice. I will admittingly say that it's been a few years since we've had LaHacienda enchiladas. We thought these enchiladas were excellent, but something was missing. The missing ingredient may be the oven, as is talked about in the above video.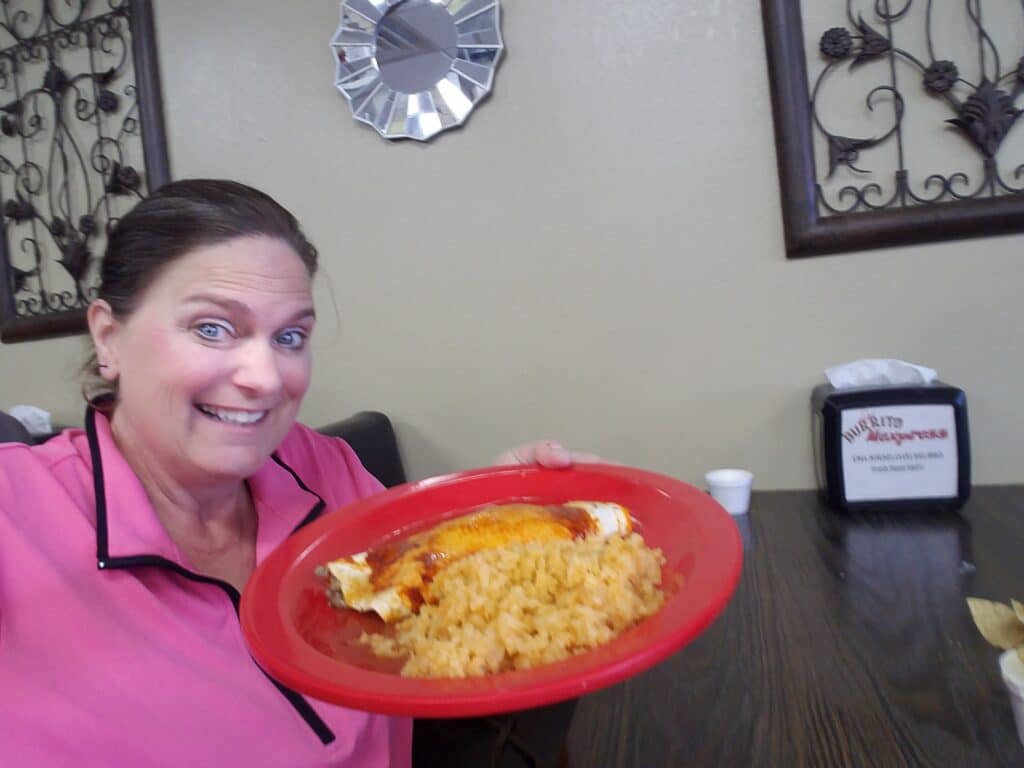 It was interesting listening to customers, as they each had a story to share. One man said his coworkers had told him to stop talking about Burrito Mexpress. He went on to say that he can't stop talking about it because the food is so good! Another party commented that this was their fourth visit that week. Note: We were there on Friday at noon.
FORT DODGE SILOS
Through social media, I had also seen photos of silos in Fort Dodge. They looked to be an amazing work of art. Fort Dodge is a short 15-minute drive from Humboldt, so we continued our road trip. These silos are amazing and worth the road trip! Here's a view of the project from the artist, Guido van Helten.
He enjoys bringing life to Rural America, which I love! We often see works of art like this in larger, metropolitan areas. I think this is something that we, in Rural America, should be very proud of. This is a fantastic way to give new life to silos that are often torn down. These silos in Fort Dodge, Iowa are part of a revitalization project in this area of town. With a river, park and hiking and biking trails nearby, this is a gem in America's Heartland.
FROM ENCHILADAS TO ART= A PERFECT IOWA DAY
This road trip was one for the record books, as it included something old and something new. We experience mouthwatering enchiladas and saw works of art that looked like it belonged in a museum in Europe.
To keep up to date with these enchiladas and art, follow these pages:
The following two tabs change content below.
SaraB
Sara is a travel enthusiast that resides in North Iowa. You can find her traveling where the plane, train, ship, or car will go. Are you looking to take a road trip? Sara has solutions for you!