Memorable Dining Experience In Orange Beach: Cayman Grill
Orange Beach, Alabama is home to some of the freshest seafood on the planet. You will find amazing food around every corner in this coastal community on the Alabama shoreline. The Cayman Grill offered a dining experience with stingrays, unlike anything I had ever experienced. Yes, you read that correct. We literally sat four feet from a large stingray pool while we dined on freshly cooked seafood and listened to "real" jazz music.
Cayman Grill is located on the bay front, which offers water views with ample outdoor seating.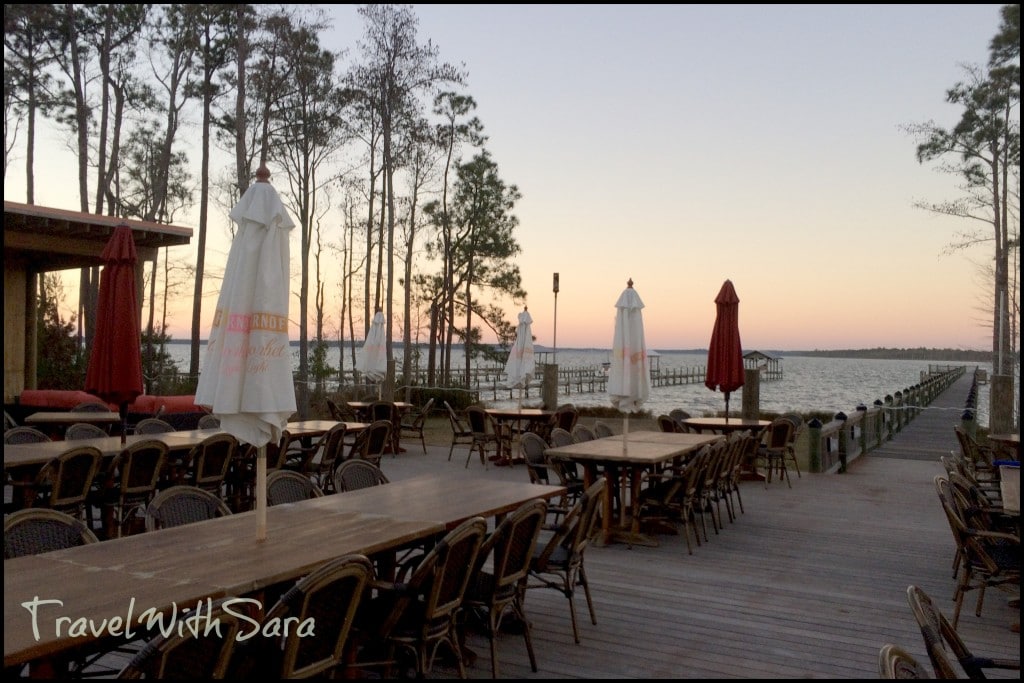 This is truly a destination restaurant that even the locals make plans to visit. We found the parking lot to be busy at all hours of the day. We made our reservations for 5 p.m. and thought we had beat the supper rush. There were a lot of people dining when we arrived, which told us, that this restaurant is popular at all hours of the day. First up, my usual shrimp cocktail! If I am near the Gulf of Mexico, this is a MUST for me!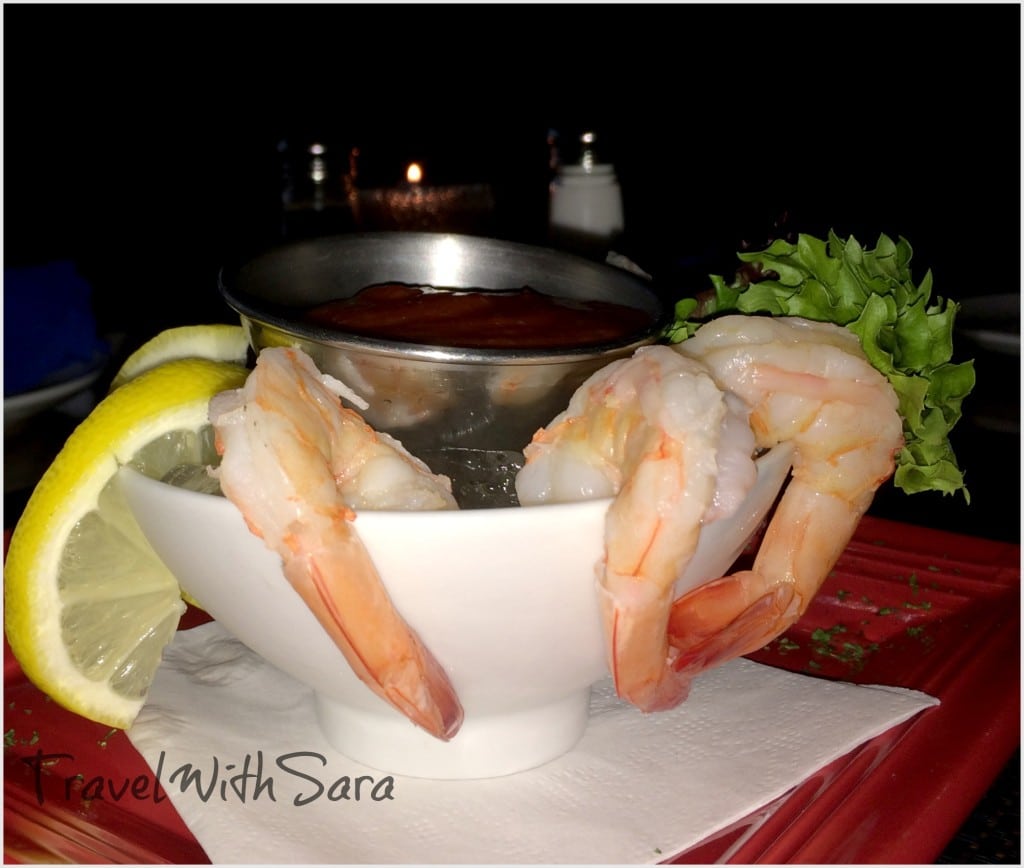 Several menu items were cooked on the wood grill and oven, which makes for some great flavor. The chef recommends wood grilling almost anything and everything! From pizza to surf 'n turf, wood grilling wins out every single time. We did not dine on steak, but I can tell you that the table next to us had ordered steak and it looked delicious!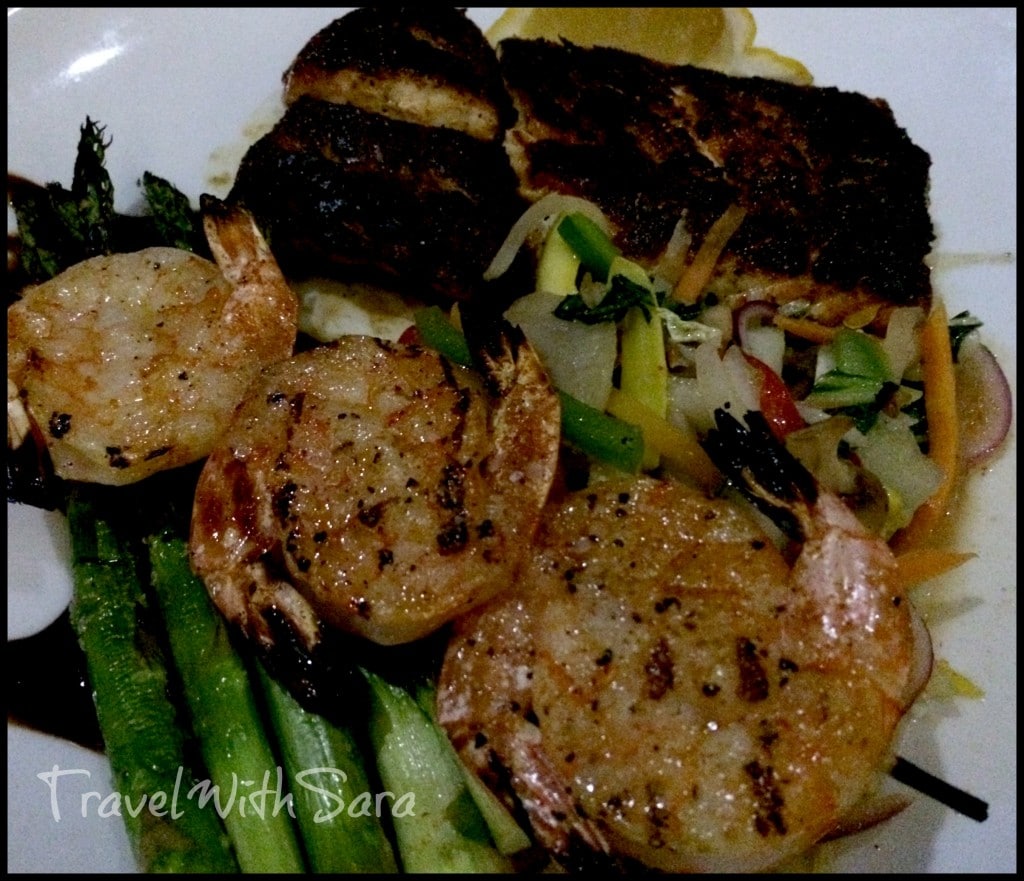 A local jazz musician took to the stage while we were dining and his music was fabulous. There was a dance floor nearby, so I am sure as the evening progressed, several patrons were planning to dance the night away at Cayman Grill.
Once we were done dining on fresh seafood, we made our way over to the stingray tank. It was fun to watch them swim and even touch them! There's something to be said about a stingray tank in the middle of a restaurant, it's something you do not see everyday.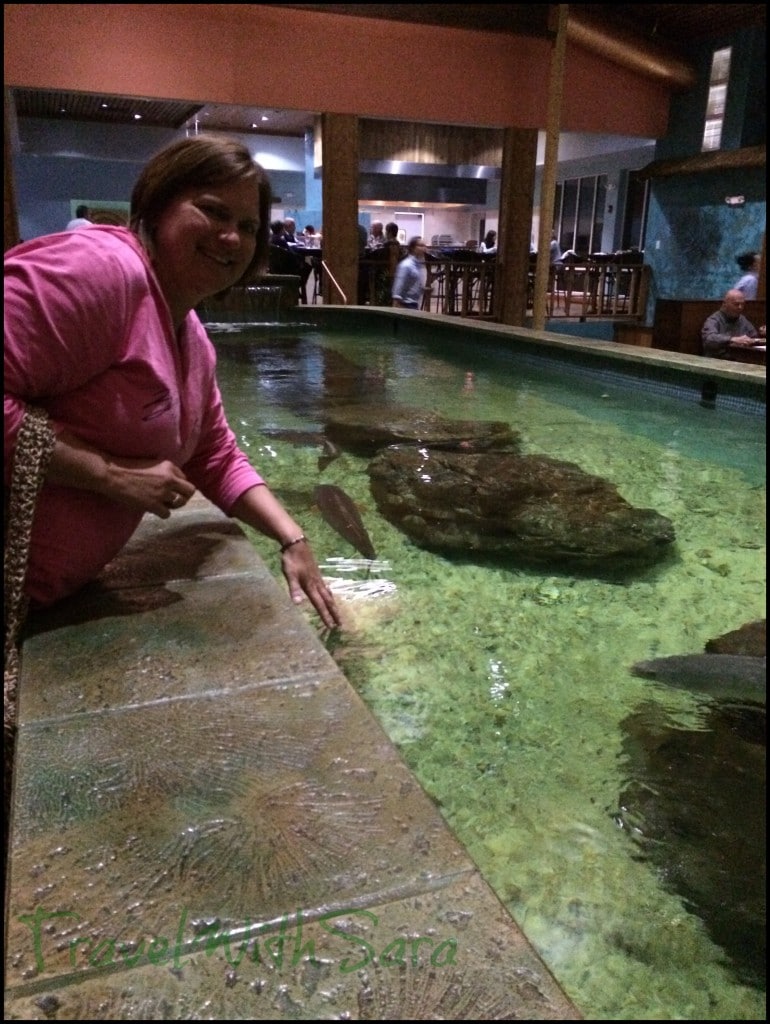 Cayman Grill is a must experience while visiting the Alabama Gulf Coast. The staff was super friendly and it was evident that they wanted to be sure that all of their patrons left satisfied. So, the next time you want a unique meal, head on over to Cayman Grill in Orange Beach, as you will be glad you did. If you need any other reason to visit Orange Beach, Alabama, by all means, head on over to the beach! The Alabama Coastline is home to the best beaches you will find anywhere in the United States. Until next time… Happy travels!
* A thank you to Cayman Grill, Orange Beach and Gulf Shores Alabama for hosting us. The opinions here are mine and nobody else's.
The following two tabs change content below.
SaraB
Sara is a travel enthusiast that resides in North Iowa. You can find her traveling where the plane, train, ship, or car will go. Are you looking to take a road trip? Sara has solutions for you!