How To Make The Most Of The First Hour After The Gates Open At The Magic Kingdom: Walt Disney World
Walt Disney World has been a family favorite for years and years. I actually have some of the original park tickets from January of 1972.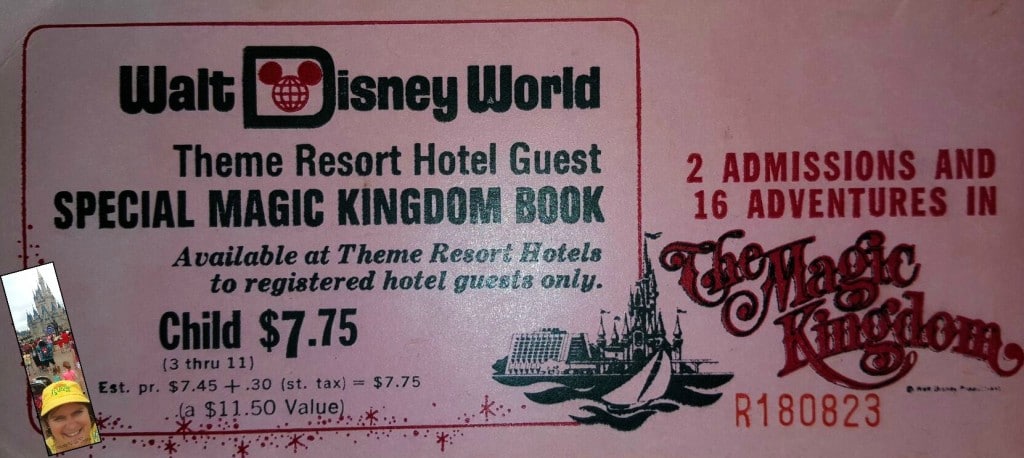 My first visit was then and I have returned several times since then. Early on in the 1970's and 80's it was possible to take a family photo with just your family. Now, it's virtually impossible to take a picture without someone else in it. I often wonder how many family photos I am in, after returning from a trip to Walt Disney World.
With so many more people visiting the Disney parks, it is almost impossible to experience some of the top attractions. I recently visited a week before Christmas and we were near the front of the gates at opening time at the Magic Kingdom. This was not an early entry day, just a normal 9 a.m. opening day. Myself and a friend experienced a lot in an hour. If you follow these steps, you too can do this!
The opening of the Magic Kingdom is always magical. Music begins to play before the parks open and the family of the day arrives on the Walt Disney World Railroad Train.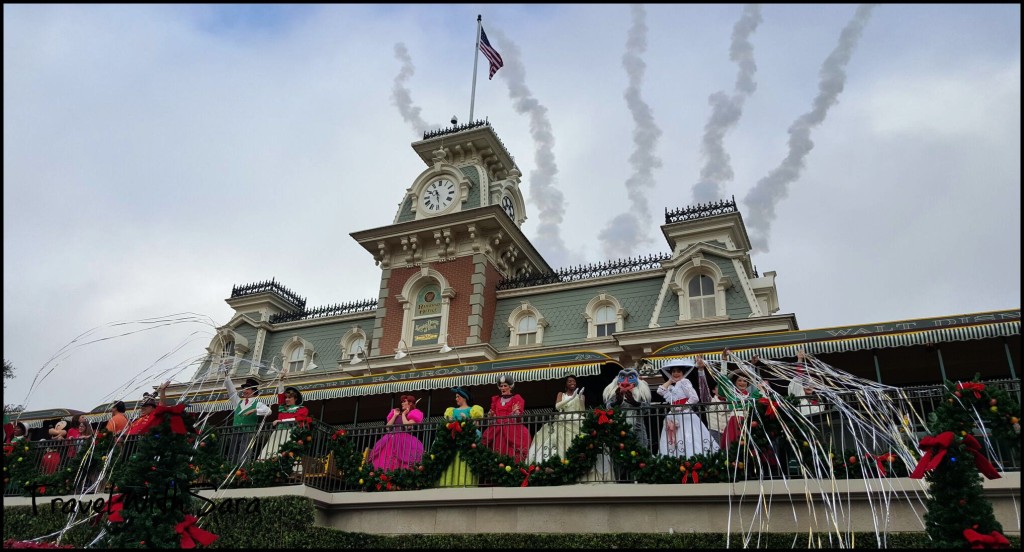 It's definitely a fun way to kick off your visit to the Magic Kingdom. I would recommend arriving, a minimum of one hour, before the park is scheduled to open for an excellent view.
Once the gates open, do not stop for coffee or rolls, head straight forward to the castle. Once you arrive at the castle, walk through it or take a left and then walk on the left side of the castle to Fantasyland. Once you arrive in Fantasyland take a left and walk a few feet to Peter Pan. Once you hop off of Peter Pan, walk back towards the castle to Mickey's Philharmagic. From here, head back behind the carousel, deeper into Fantastyland to experience Under The Sea~ Journey of the Little Mermaid. From there, take a right towards the castle and on to Liberty Square. Walk by Peter Pan and keep walking and on your right you will be able to ride through the Haunted Mansion. Once you are through the Haunted Mansion take a right and walk towards Splash Mountain. Take a left at the walkway to Splash Mountain and continue to Adventureland to experience Pirates of the Caribbean, which will be on your right. With a little luck, you will have experienced all five top attractions!
Fast passes are available for several of these attractions, but if you do this right, you can save your fast passes for another park. That is exactly what we did. We had fast passes reserved for Soarin' and other attractions over at EPCOT. We were exiting the Magic Kingdom by 10:30 a.m., as the masses were entering the park.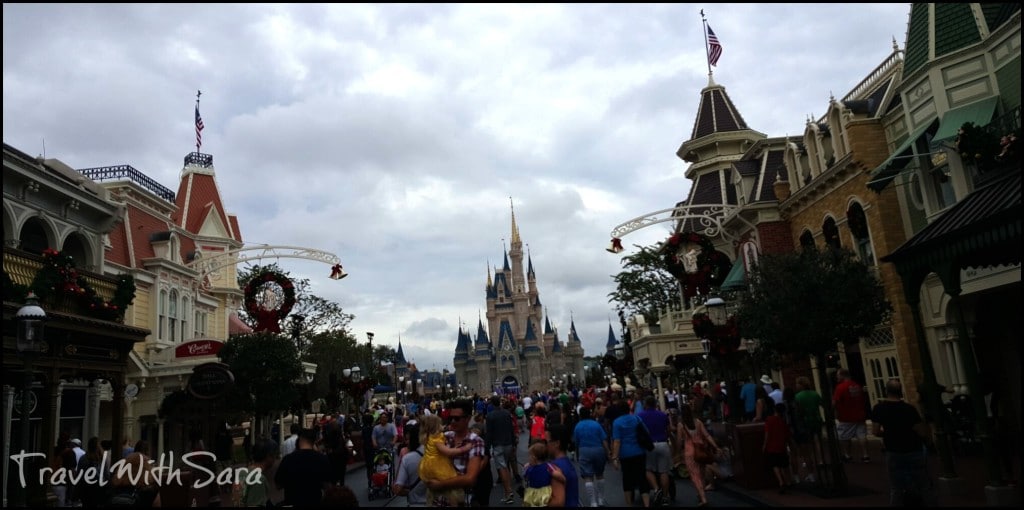 It's important to note, you will need a park hopper pass to experience more than one park in one day.
Do you have an experience similar to this? If so, I'd love to hear about it!
*Thank you Walt Disney World Resort for providing two one day park hopper passes.
The following two tabs change content below.
SaraB
Sara is a travel enthusiast that resides in North Iowa. You can find her traveling where the plane, train, ship, or car will go. Are you looking to take a road trip? Sara has solutions for you!