You Have My Permission To Meander Off Of I-80 In Southern Iowa To Indulge In Charm And The Life Of A Legend
Madison County in Southern Iowa is reason to meander off the beaten path in Iowa. A short drive from I-80 will take you to the main drag in Winterset, Iowa. Here is where you will find stunning bridges and the legendary John Wayne Birthplace & Museum.
If you are a movie enthusiast, I would encourage you to visit the John Wayne Museum. You can tour the four bedroom home that John Wayne was born in and see memorabilia from his movies. The museum itself is filled with treasures that you don't always see in museums like this. The museum is not huge, yet it's a nice tribute to such a legend.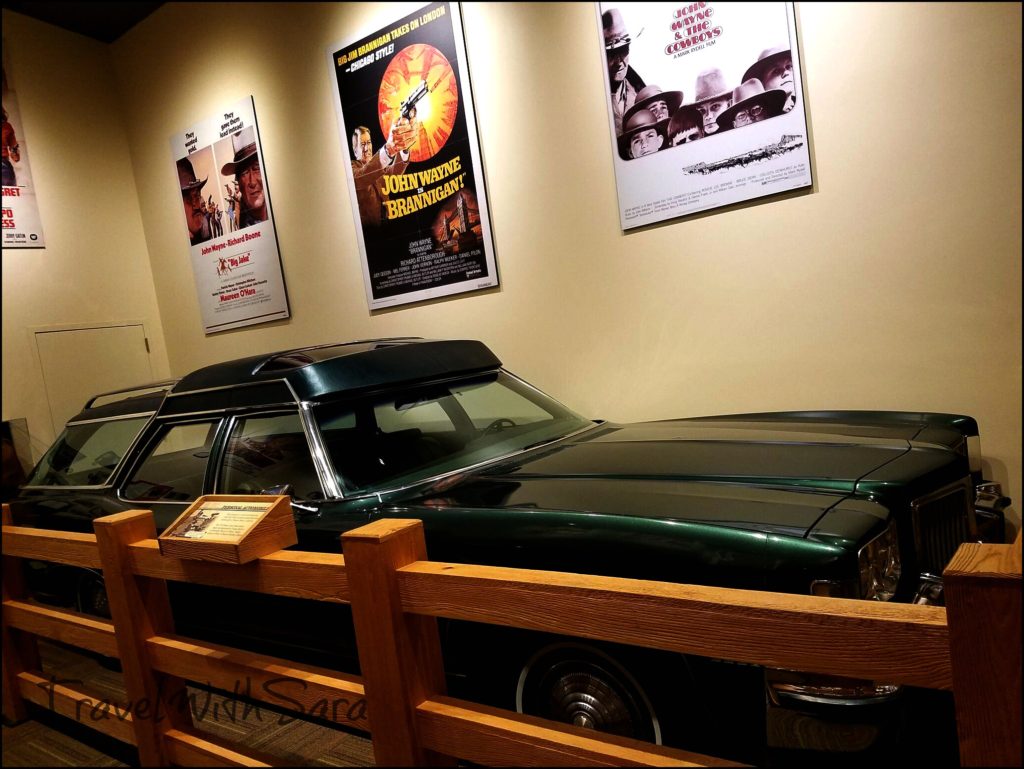 I was stunned to learn that John Wayne had been in more than 200 movies. I knew he was a well known actor, but 200 movies is a lot.
After you have toured the John Wayne Birthplace & Museum, head on over to the White Lions Bed & Breakfast. This charming B & B is located at 722 Court Avenue, in a quaint neighborhood for a peaceful end to your day. Mark & Kayla Hawkins will welcome you into their home, along with Hank! Breakfast was a highlight, as Kayla served up a delicious meal to kick off our day.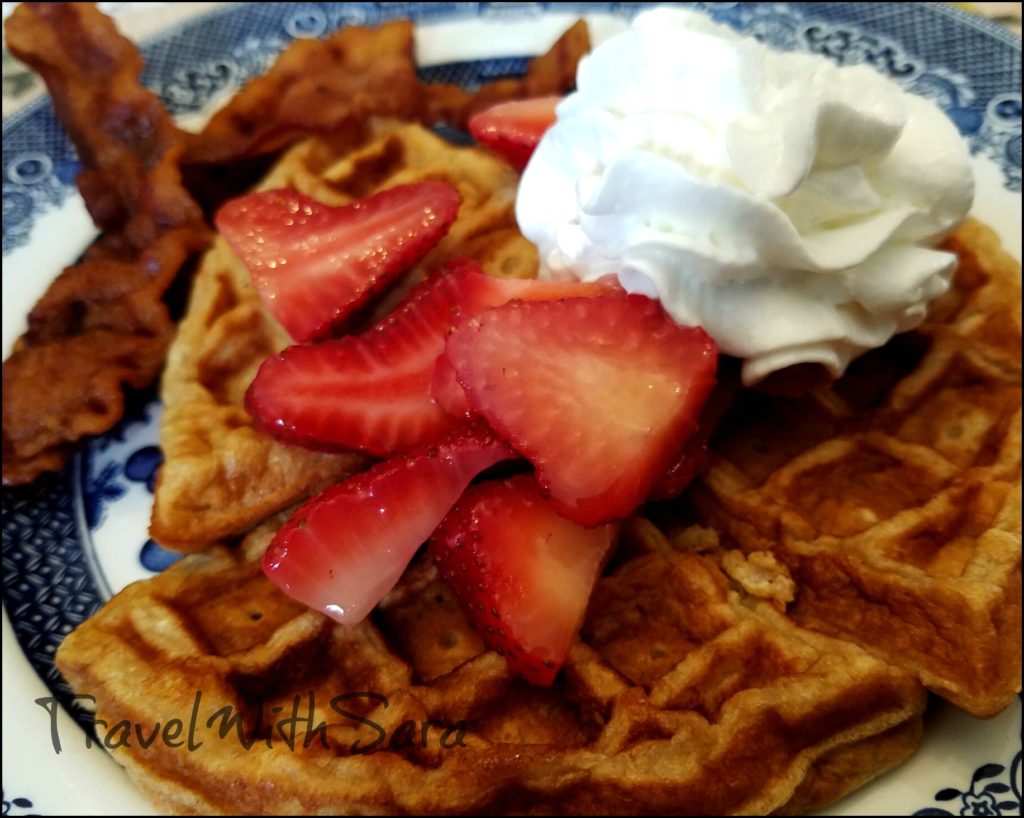 There were other guests in the home during our stay and my husband I both enjoyed getting to know them. If you like the idea of meeting new people while traveling, the White Lions Bed & Breakfast in Winterset is for you.
The rooms were spacious and inviting. The Tiffany Room was our place for the night. A King 4 Poster Bed highlights this room.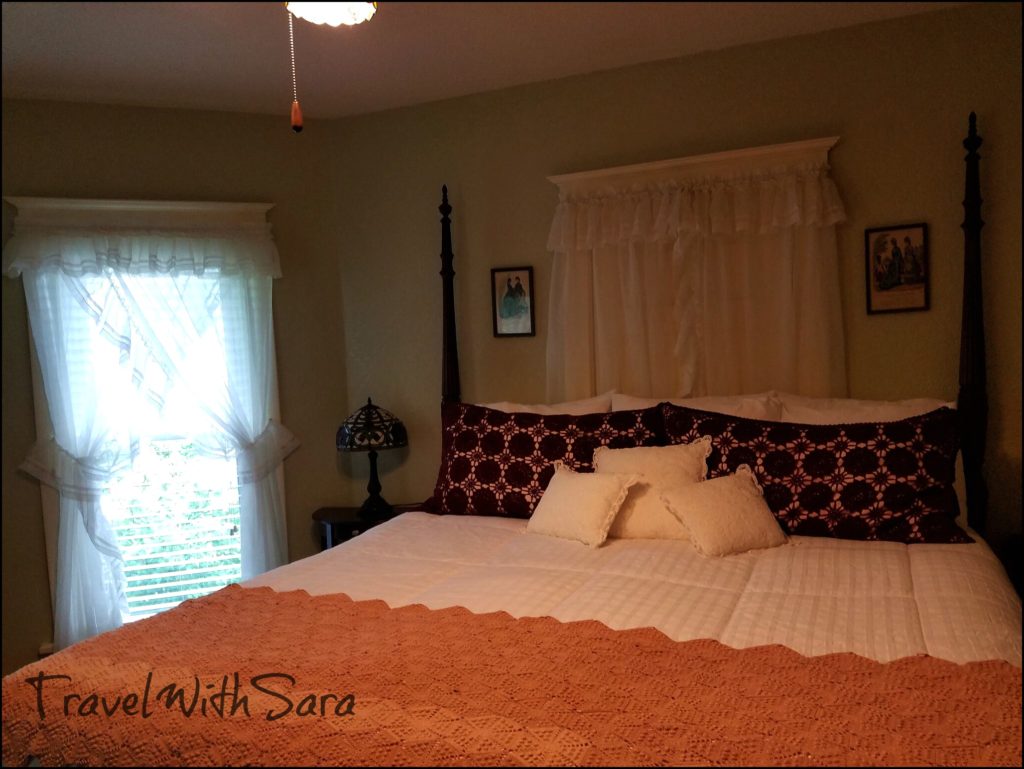 The White Lions Bed & Breakfast is home to many beautiful antiques. You can find your own little quiet space all around the home, including the front porch. Let's face it, reading a book on a front porch is one of those little sliver's of paradise in our crazy, busy world.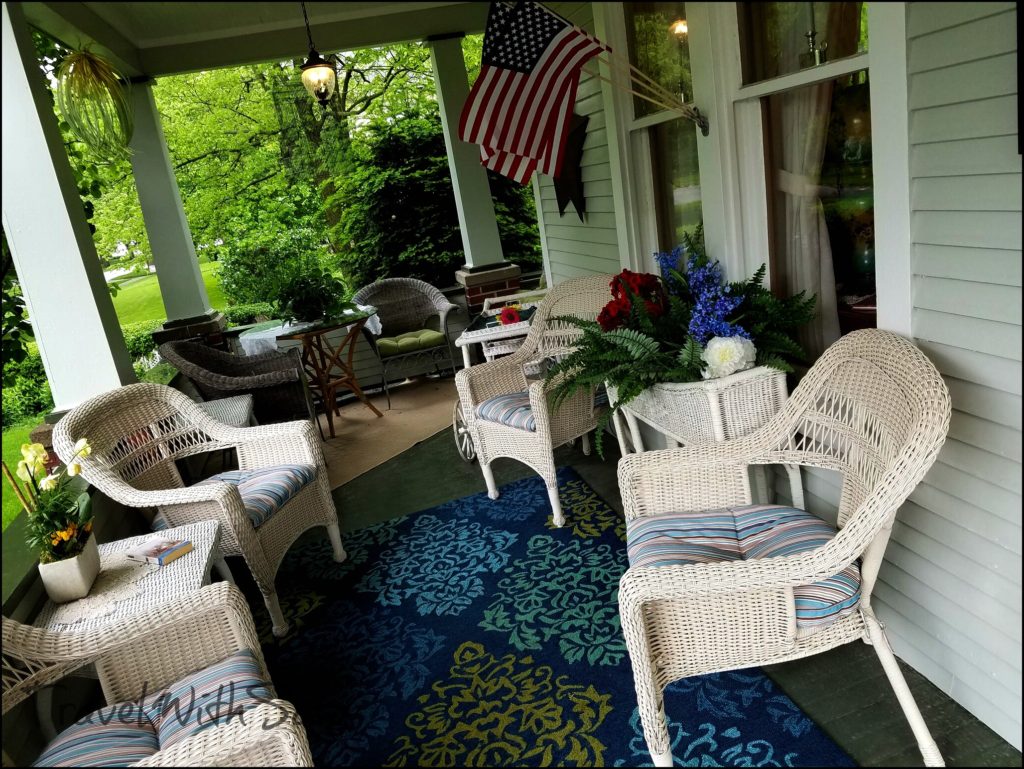 New for 2016 is the Guest House at Cedar Lake. If you want your own cozy home with three bedrooms and one bath, this is your place to stay. Views of Cedar Lake and country views will welcome you.
Madison County offers more than the John Wayne Birthplace & Museum and a quaint Bed & Breakfast. Stay tuned, as I have several bridges to share with you. If you have been to Madison County in Southern Iowa, I would love to hear what your favorite bridge was. We can compare notes and see if your favorite is the same as mine.
*Thank you to the John Wayne Museum and The White Lions Bed & Breakfast for hosting my husband and I.
The following two tabs change content below.
SaraB
Sara is a travel enthusiast that resides in North Iowa. You can find her traveling where the plane, train, ship, or car will go. Are you looking to take a road trip? Sara has solutions for you!