Fun Surprises In Ohio Include An Orchard, a Cow and a Mill
On a recent road trip through Ohio, I was pleasantly surprised to find new adventures around every corner. My fun began in the Lake Erie Islands & Shores Area and it concluded with a day in the Youngstown, Ohio area. The drive from Sandusky to Salem was short and relatively sweet. A little traffic here and there, but not a big deal.
Linda and her team at Udderly Smooth greeted my friend Laura of Cattaleswithlaura and myself, upon our arrival in Salem. I have used Udderly Smooth for years and was excited to tour the plant.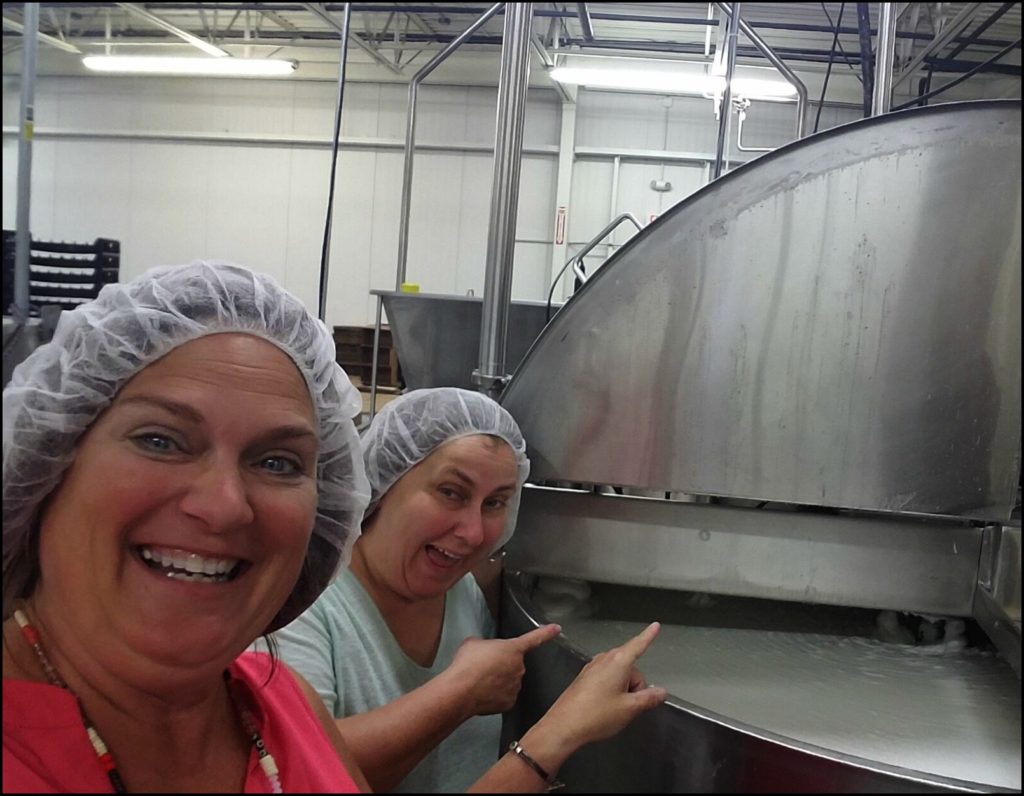 I'm always intrigued by machines, people and how all of these things produce a product that I use daily.The good folks at Udderly Smooth showed me all of the above and I can assure you, that if you are not using Udderly Smooth, you are missing out. If you attend a parade in Ohio, you have probably seen the famous cow along the parade route.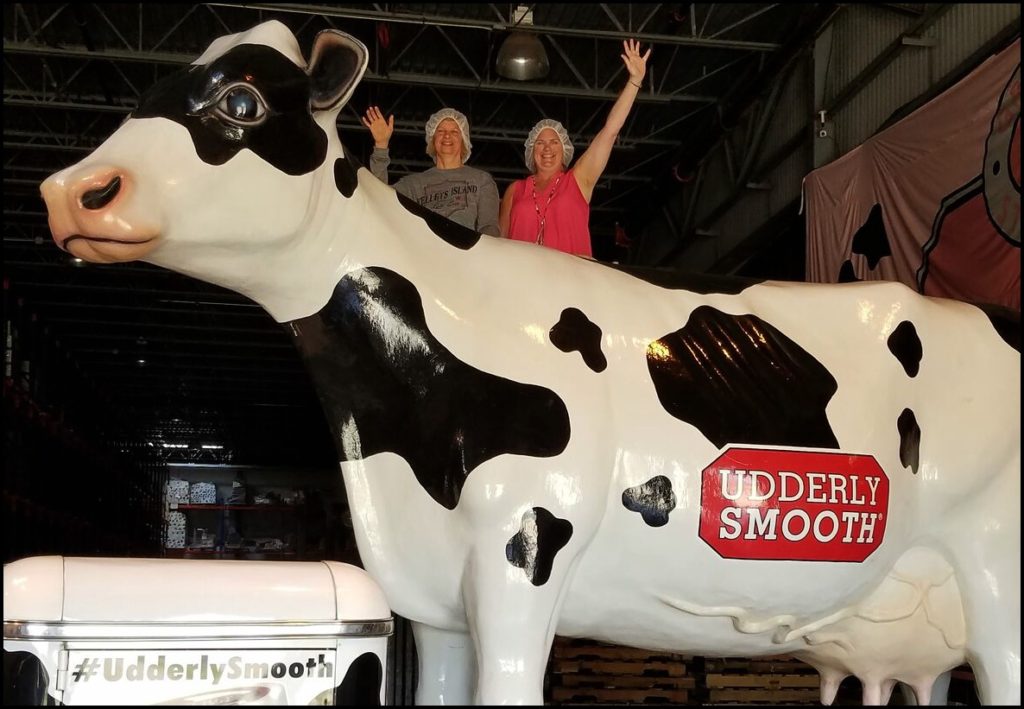 Let's just say that this view was a fun one!
Linda's hospitality did not stop at her business. She introduced Laura and I to Haus Orchard & Cider Mill.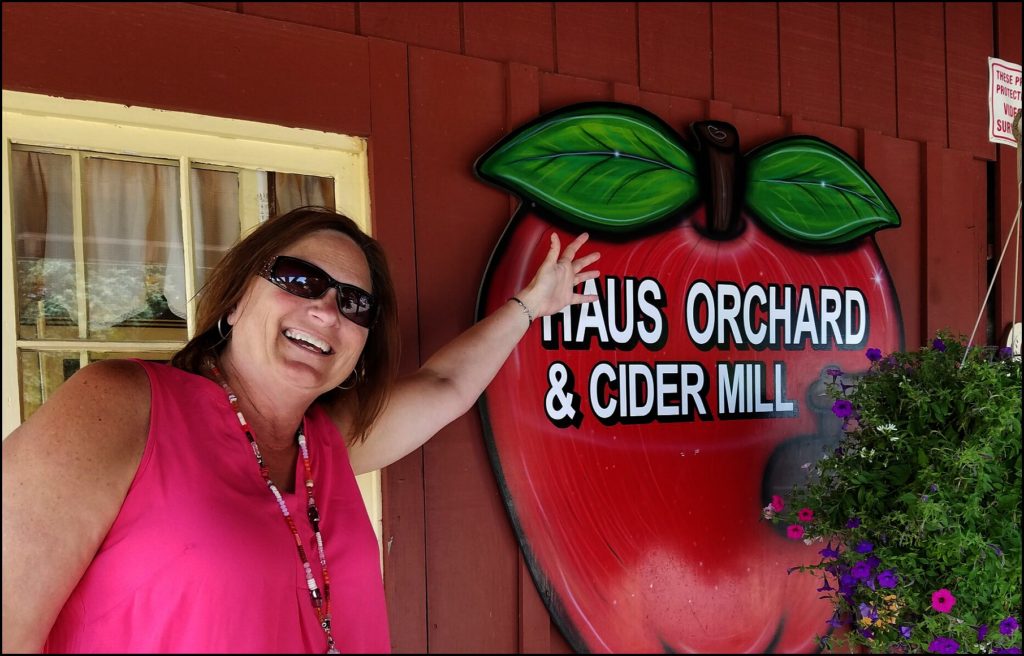 This of course, was a fun stop! We walked out the door with a load of fresh fruits and apple cider. I also made note of the donuts on site, that's on the list for my next visit! Could you drive by an orchard that looked like this?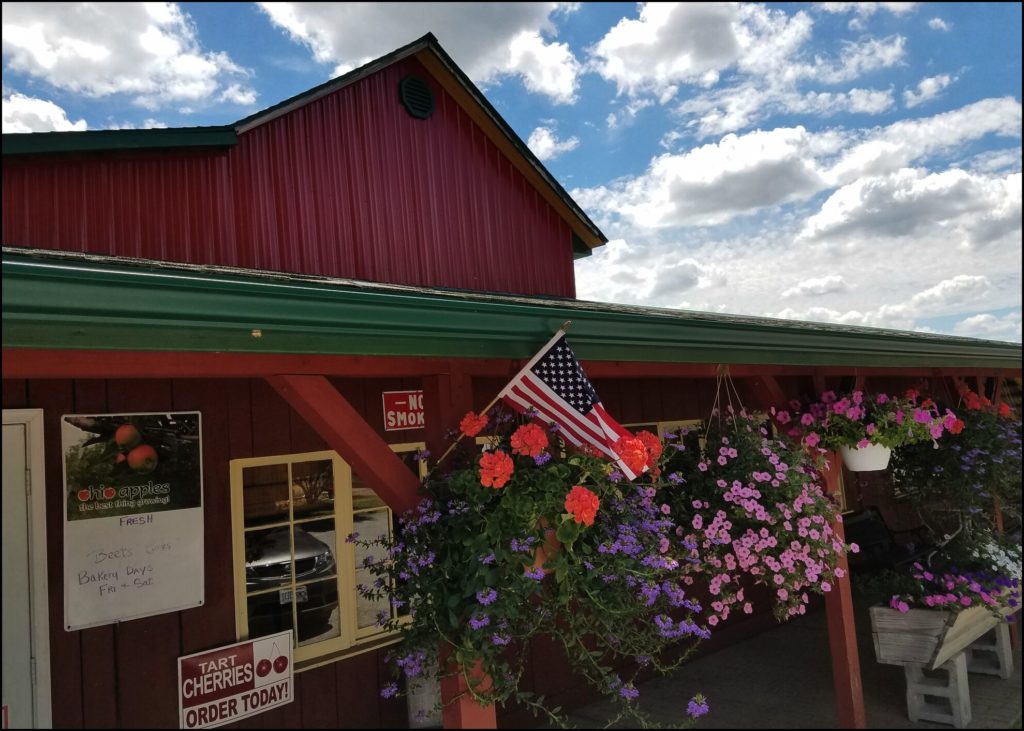 Lanterman's Mill in Youngstown, Ohio is where our day wrapped up. This area was beautiful and offered a nice place for folks to unwind. The Mill Creek Metroparks all looked to be a nice way to explore nature while in Youngstown. The Mill Creek Golf Course, Fellows Riverside Gardens and several lakes and ponds make up this area.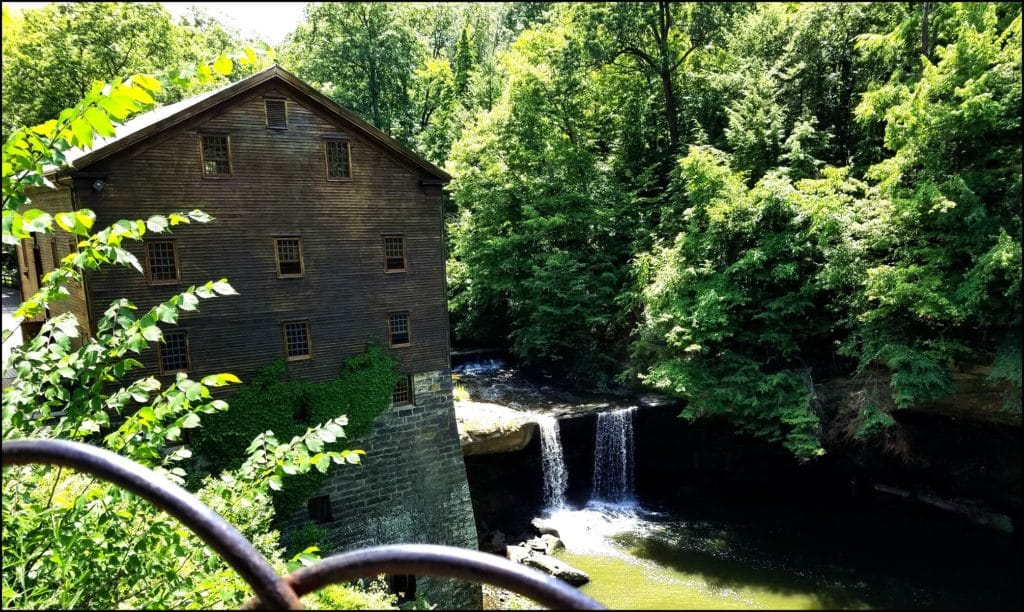 The views here are fantastic, as is the history. If you enjoy history or want to step back in what appears to be a simpler way of life, this is your stop in Ohio. And of course a stop like this is even sweeter when it's made with friends in tow.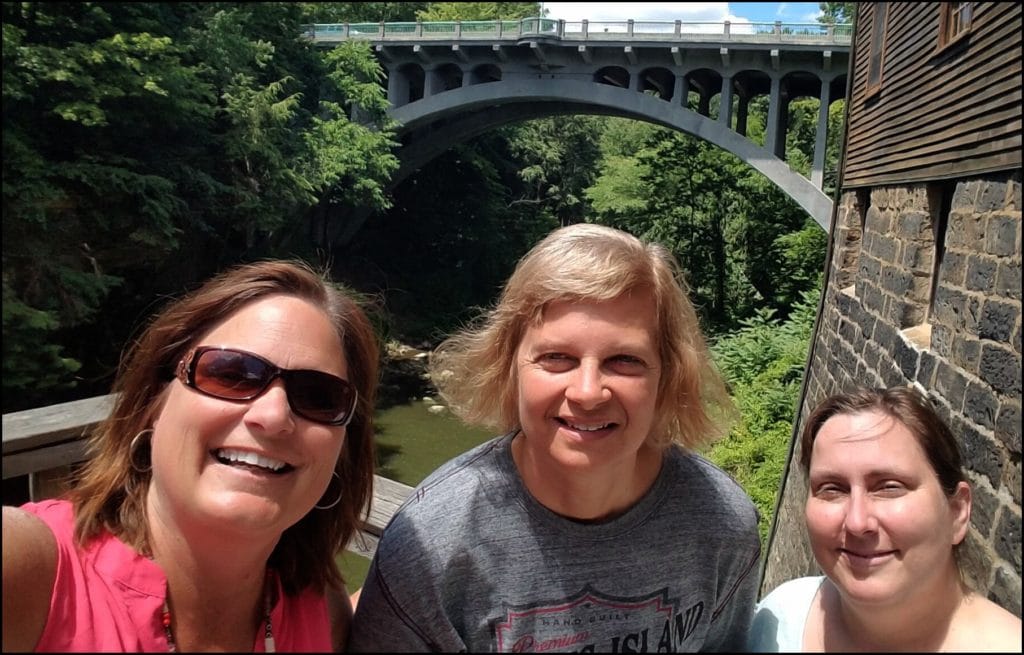 Travel is always an adventure and it's never fun when you are dealing with dry or chapped skin. I travel with Udderly Smooth in all of my travels and I would encourage you too, as well. The hand/body lotions are all fantasic and if you have issues with cracked heels, reach for the Udderly SMOOth Shea Butter Foot Cream. Here's to smooth skin in all of your travels!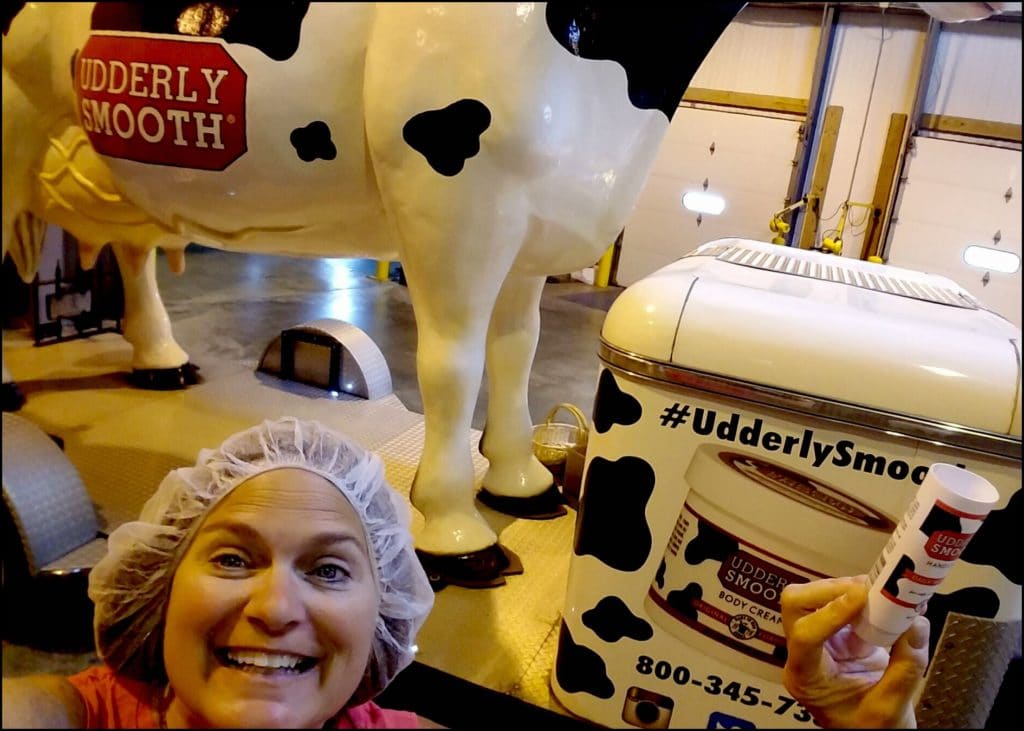 *Thank you to Linda and her team of Udderly smooth for the awesome Ohio hospitality.
The following two tabs change content below.
SaraB
Sara is a travel enthusiast that resides in North Iowa. You can find her traveling where the plane, train, ship, or car will go. Are you looking to take a road trip? Sara has solutions for you!