Arthur, Illinois: A Hidden Gem In The Midwest
Arthur, Illinois is one of those destinations that I honestly had driven by several times and not taken the time to hop off of Interstate Highway 57. Arthur is Amish Country! If you are as intrigued by the Amish way of life as I am, you will find yourself immersed in the community. A fun fact: The Arthur Area Amish settlement is the oldest and largest settlement in Illinois.
ARTHUR, ILLINOIS: AMISH COUNTRY
Upon arriving into town, you will want to swing into the Arthur Amish Country Welcome Center. The folks in this office are welcoming and can offer tips on what to do while you are in the area.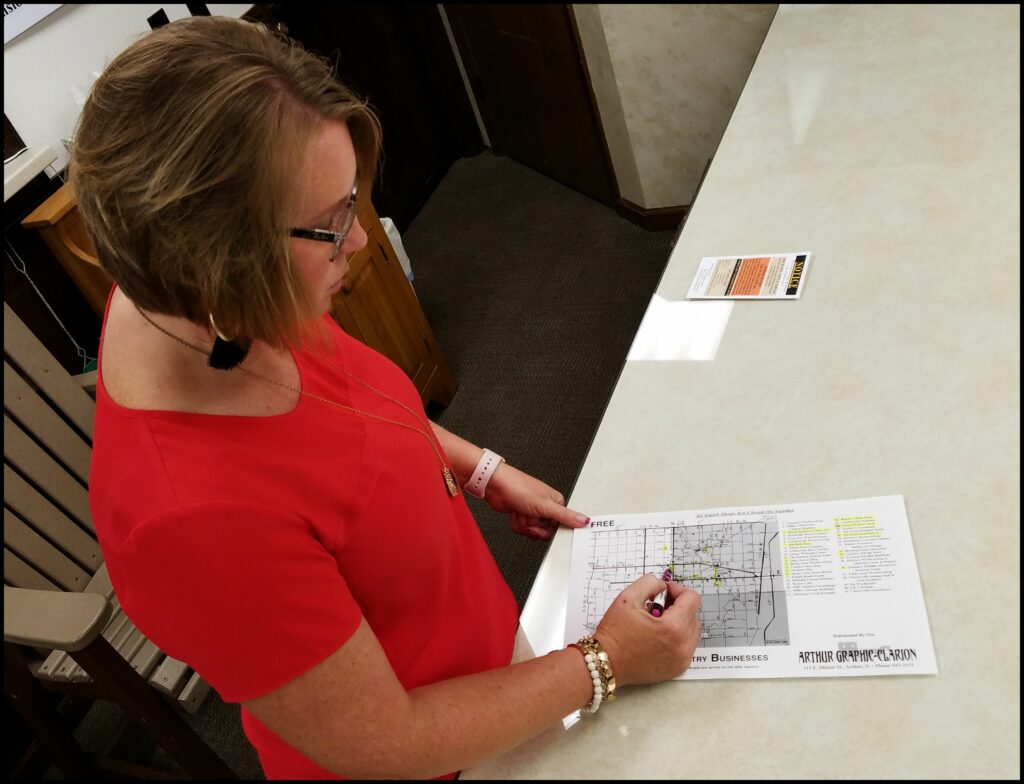 They handed me a map and circled things on it that were of high interest to me. This, in itself, makes your stop worth every second. It was rainy on the day I visited, and I arrived before the shops on Main Street had opened for the day. I need to return, to explore Main Street and all it has to offer, along with sampling the amazing baked goods that the area offers.
TOUR A FAMILY FARM
Green Meadow Farm is not only local family-owned, as it is also operated as a Grade A dairy goat farm. You can pet an animal, sample yogurt, and even take a buggy ride. I loved the strawberry yogurt. I would highly recommend it to anyone who enjoys a good strawberry.

A buggy ride through Amish Country was a super fun experience. It was VERY affordable and I'd highly recommend that you place this experience at the top of your list when visiting Arthur.
The Green Meadow Farm is located south of Arthur at 48 E Co Rd 200 N. Your first stop upon your arrival into town should be the Welcome Center. They will gladly assist you in arranging a buggy ride or unique Amish experience while in the area.
OBSERVE KITCHENS BEING DESIGNED & SHOP
Wilson's Kitchens & More is located north of Arthur at 1702 CR 2300N. Here is where you can see first hand, how cabinets and other wood products are made. There is a vast showroom with beautiful home furnishings for you to purchase. You can also go upstairs and view the design & building process.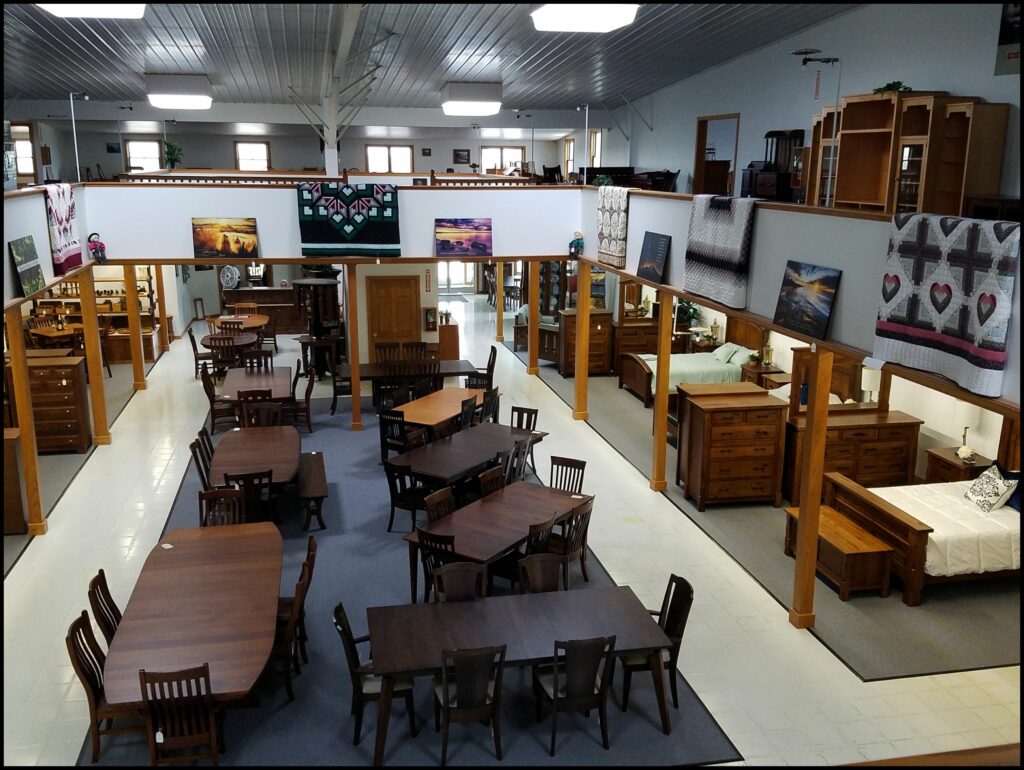 It was fun to watch from above, as the craftsman worked with wood to create masterpieces of art. Plan an hour here, as you will probably find yourself intrigued by the craftsmanship these folks have.
Another hidden gem in the midwest: Hays, Kansas
ARTWORK BY ANDY MAST AT DAS HOLZ HAUS
Horse lovers will appreciate the artwork of Andy Mast. Through life's hardships and challenges, Andy continues to produce amazing works of art. He grew up on an Amish farm in southern Illinois with a pencil in hand. Andy loved drawing horses and ironically a horse forever changed his life. I particularly appreciated this piece, Unbridled.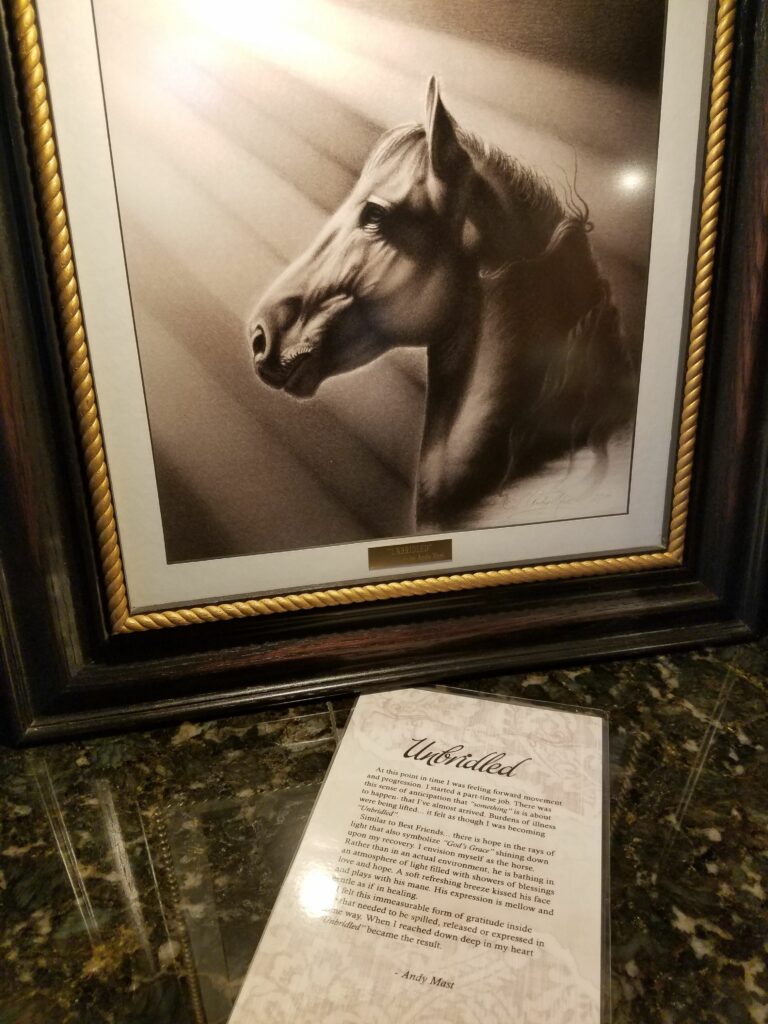 At the age of 19, he was leading a horse to pasture. He was later found unconscious in the pasture, by his father. To this day, he does not know what happened. He has had to retrain his brain but continues to draw. He is an accomplished artist and you can see his work at Das Holz Haus near Arthur, Illinois. This shop is not only home to beautiful pencil artwork, but it is also home to some AMAZING cabinets. The kitchen of your dreams is sure to come to life here.
Arthur, Illinois is in the heart of Rural America. It is a gem that is waiting for you to explore. If you take the time to explore this community, I can guarantee that you will be planning a return visit.
Happy Traveling~ Sara
The following two tabs change content below.
SaraB
Sara is a travel enthusiast that resides in North Iowa. You can find her traveling where the plane, train, ship, or car will go. Are you looking to take a road trip? Sara has solutions for you!