Make The Most Of A Visit To Clay Center, Kansas
There's something to be said about art and small towns. Clay Center, Kansas, is setting the bar high. With more than 25 murals and the addition of several benches covered in art, this town is an art mecca. Clay Center is home to nearly 4,100 residents and sits in Northcentral, Kansas. Manhattan, Kansas, is 38 miles away, making Clay Center an excellent day trip for thousands of people. If you are looking for a Midwest destination that plays big in a small town, look no further than Clay Center. I will show you why you need to visit this fun town. Here's how you can have your best day in Clay Center, Kansas.
Unique Lodging In North Central Kansas
*Thank you to The Mural Movement of Clay Center for inviting me to visit. All opinions are mine and nobody else's.
Stop in the Grow Clay County offices at 517 Court Street and grab a map to tour the murals. This downtown office is where you can grab Mural Movement merchandise, as well. You can also pick up a map near the giant Sunflower Mural in Downtown Clay Center.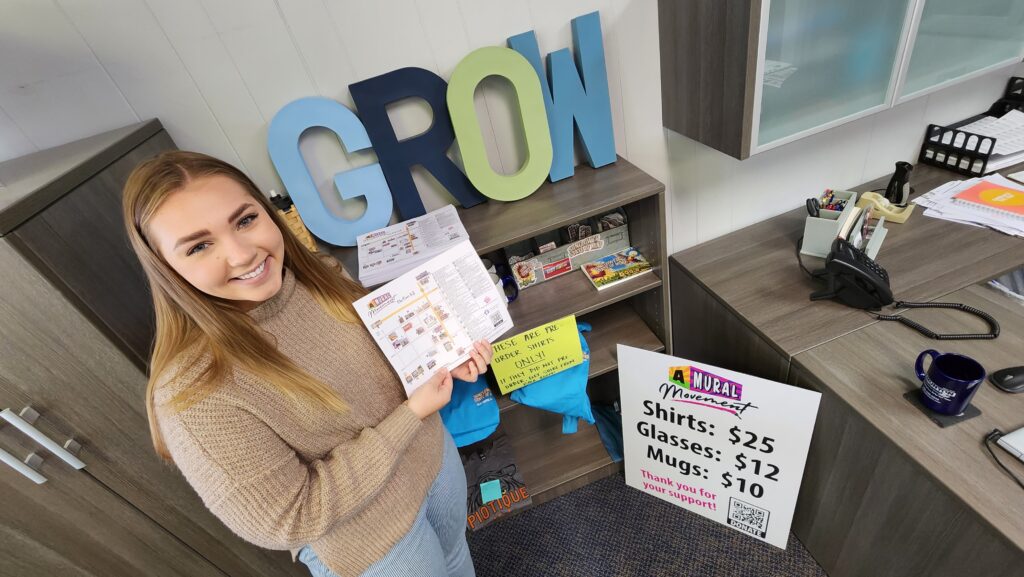 This interactive mural map is also another option when it comes to touring the murals.
The Best Small Midwest Towns To Visit
Start Your Day Off With No Coast Toast
The Happy Hippie serves up a breakfast that surprised me to no end. I'm usually a biscuits and gravy girl when it comes to breakfast. The team at the Happy Hippie serves the best toast I have ever eaten. No Coast Toast is made up of peanut butter, granola, coconut shreds (I don't usually like coconut), bananas, strawberries, honey, and chia seeds.
I find myself craving this toast each morning while preparing breakfast at home in Iowa. Clay Center, Kansas, calls my name every morning when I look at a loaf of bread on my counter. Stick around for a few minutes, and you may find yourself in a yoga class also offered on-site at The Happy Hippie.
Enjoy The Mural Movement In Clay Center
There is a Mural Movement of Clay Center happening. Several local folks saw an opportunity to build their community through art. The passion of these local folks is evident as they see the value that these murals bring to their community. With 25 murals in small-town Kansas, Clay Center is taking the world by storm. In 2022, Christian and Jessica Stanley of C. Stanley Creative painted Clay Center's 25th mural, the 2,080-foot Sunflower State of Mind. Christian's wife has family ties to the area and they currently reside in Orlando, Florida. Christian's work can be viewed in several locations throughout the United States.
Explore McPherson Kansas~ Give It A Try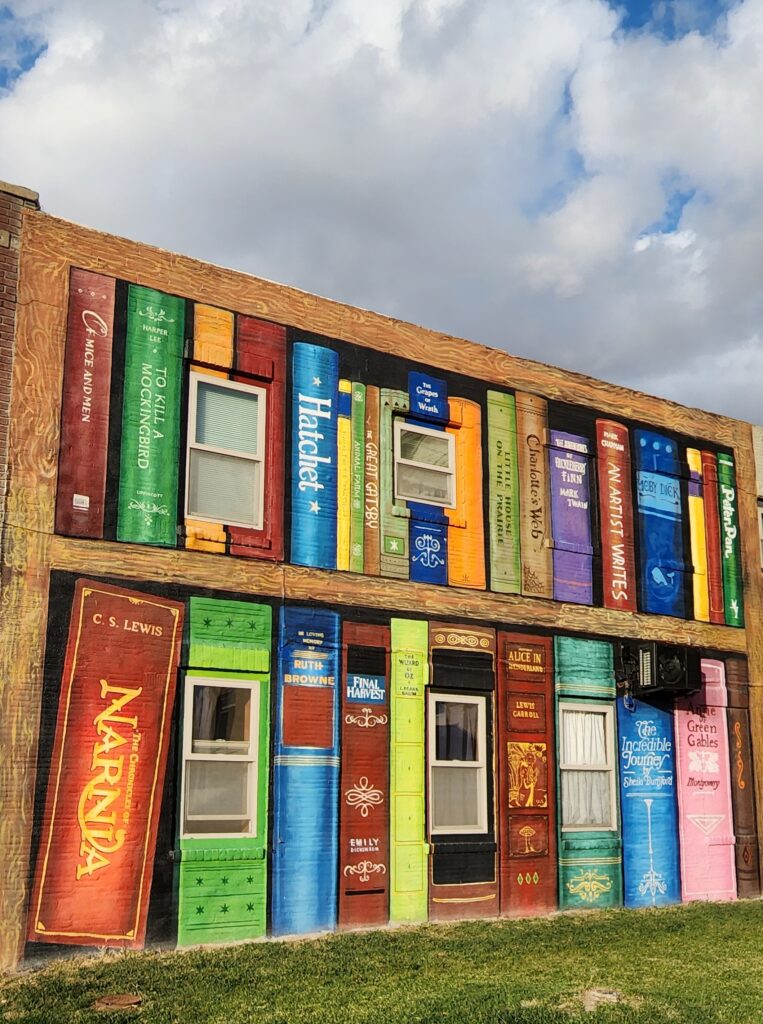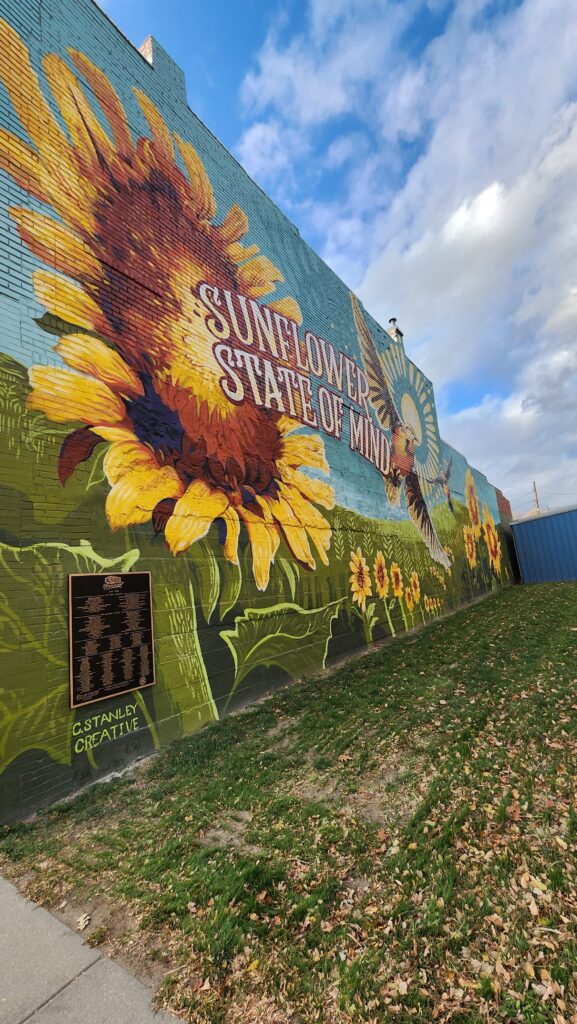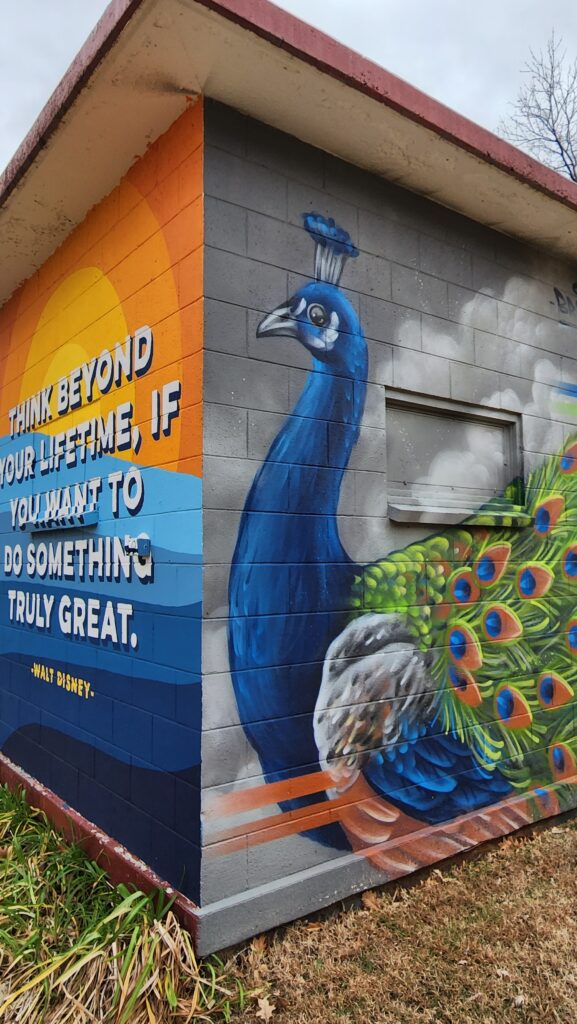 The murals are all incredibly unique and stunning. Many can be seen through your car's windshield, and others are best seen by walking up close to them. I recommend a full day of exploring to see these beautiful works of art. Tip: Dress in layers, wear comfortable walking shoes, and plan your restroom breaks accordingly.
A Classic- Tasty Pastry Bakery & Coffee Shop
When you ask the locals in Clay Center where to eat, within one minute, you will hear, "Tasty Pastry Bakery." I had to check this bakery out myself, as I was told by all of the locals that it is famous.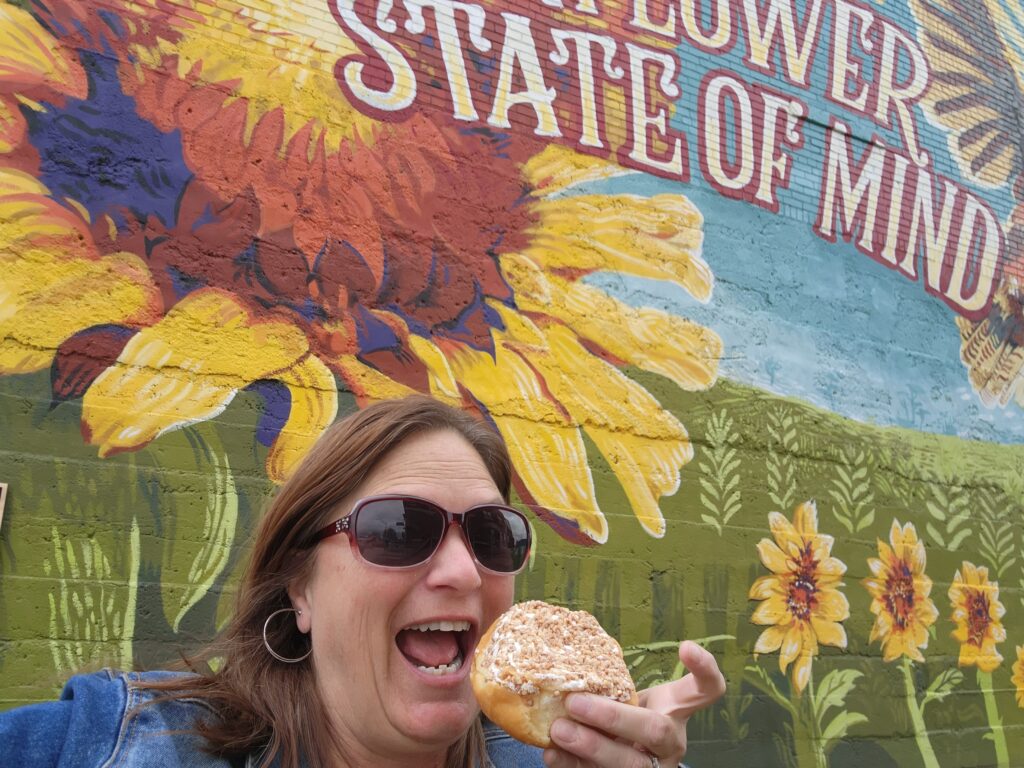 Within one minute of entering, I saw several tables of people grouped together enjoying their morning donuts. If I lived in Clay Center, I'd be joining this group of ladies every morning for conversation and a tasty salted nut roll.
The salted nut rolls are what people drive for miles to enjoy. I, of course, had to have one. I do concur; the salted nut rolls are worth driving 20-30 miles.
Fall In Love With Winfield, Kansas
Enjoy A Cup of Coffee At Java Junkies
Another popular coffee shop on the Square in Clay Center is Java Junkies. I noticed many people running in and grabbing their morning coffee cups to take with them to the office. Mike will greet you with a smile as you grab your morning cup.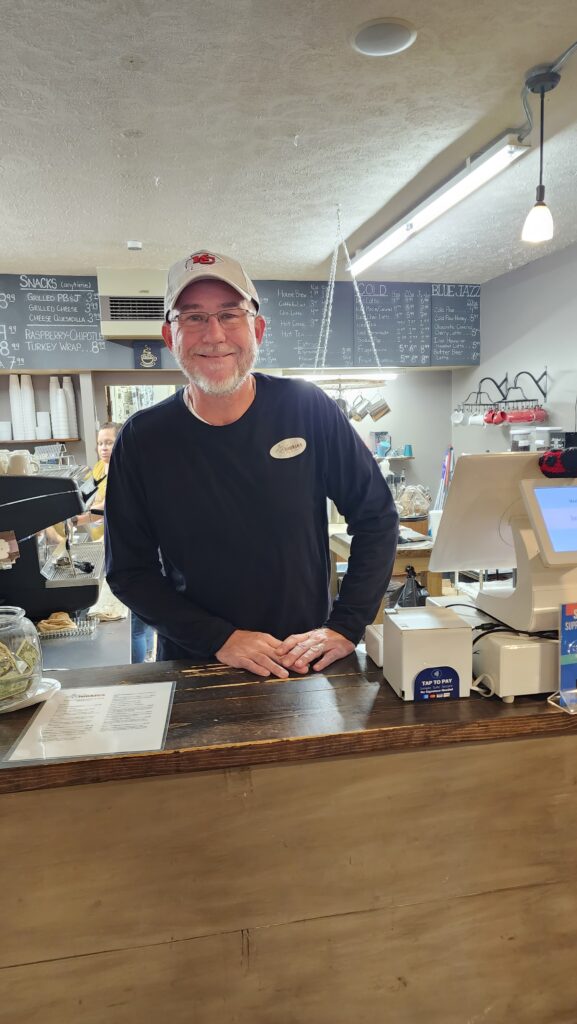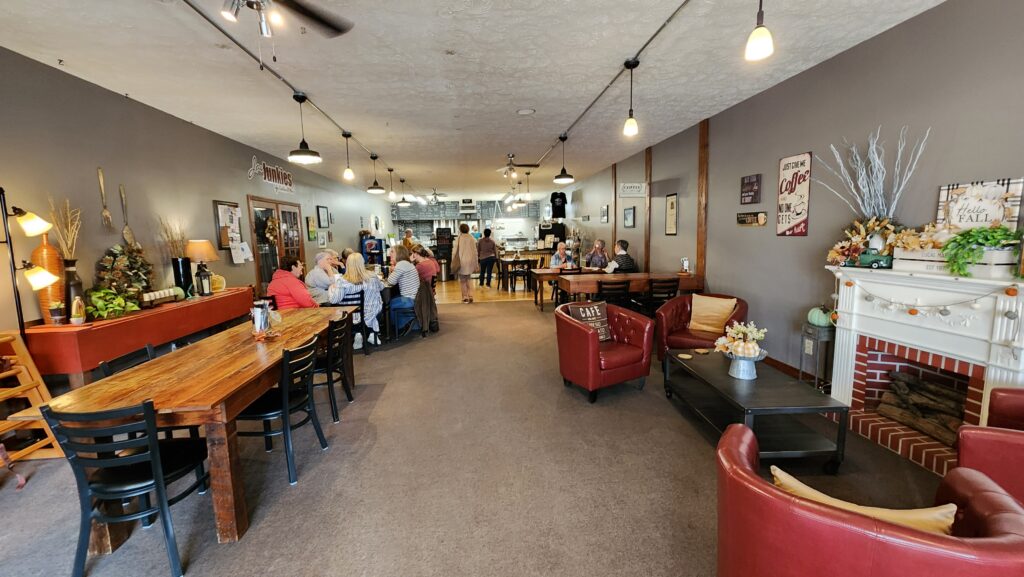 This uptown coffee shop is where the local business people hang out and potentially make a few business deals. I compared it to Cabin Coffee, a locally owned coffee chain that started where I live near in North Iowa.
Rex Theatre In Clay Center
Every town needs a theatre and Clay Center is fortunate to have the Rex Theatre. With seating for 299 people, this makes a great gathering place in Clay Center, Kansas. I was delighted to learn that the theatre is also offered as a space for activities when school is out early. It's exciting to see communities like Clay Center have a place for kids to hang out when parents can be pressed for child care.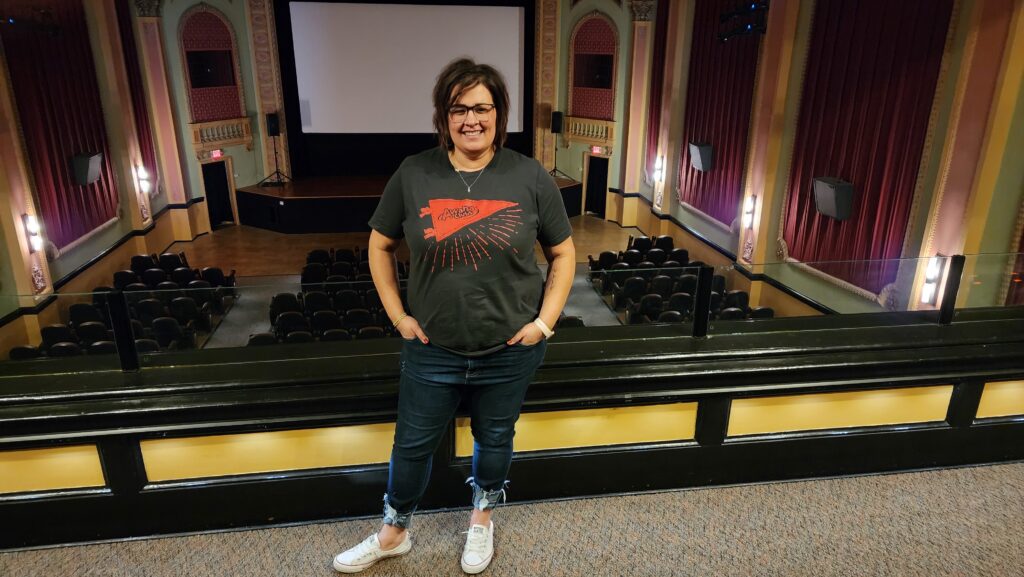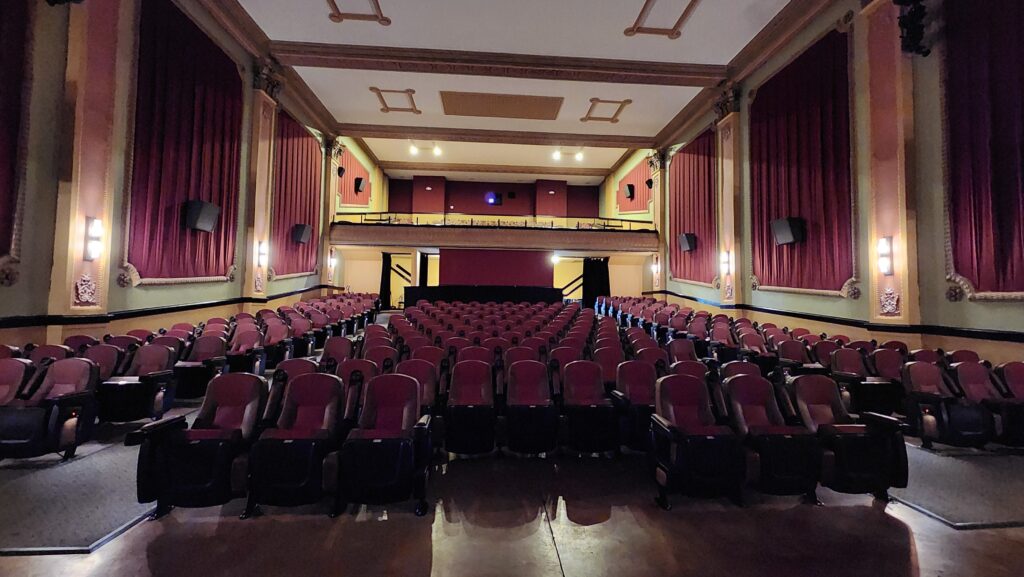 The theatre has been used for many things over the years, evolving to the needs of the time period. I enjoyed meeting Renee, the manager of the theatre, as her passion for Clay Center runs deep.
Play At The Zoo In Clay Center
It was in the early 1900s when the residents of Clay Center were struggling to pay their utility bills. Clay Center's Public Utility Commission came up with a plan, residents could work off their bills by beautifying the area.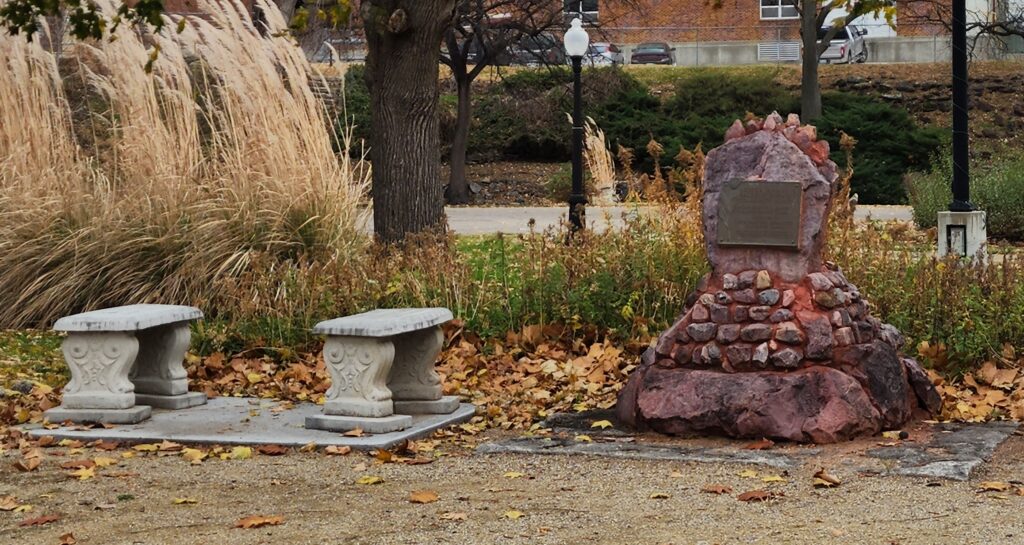 Today you can view the award the Clay Center Utility Park earned, the 1933 More Beautiful Award from Better Homes and Gardens. The park and zoo are both handicap accessible.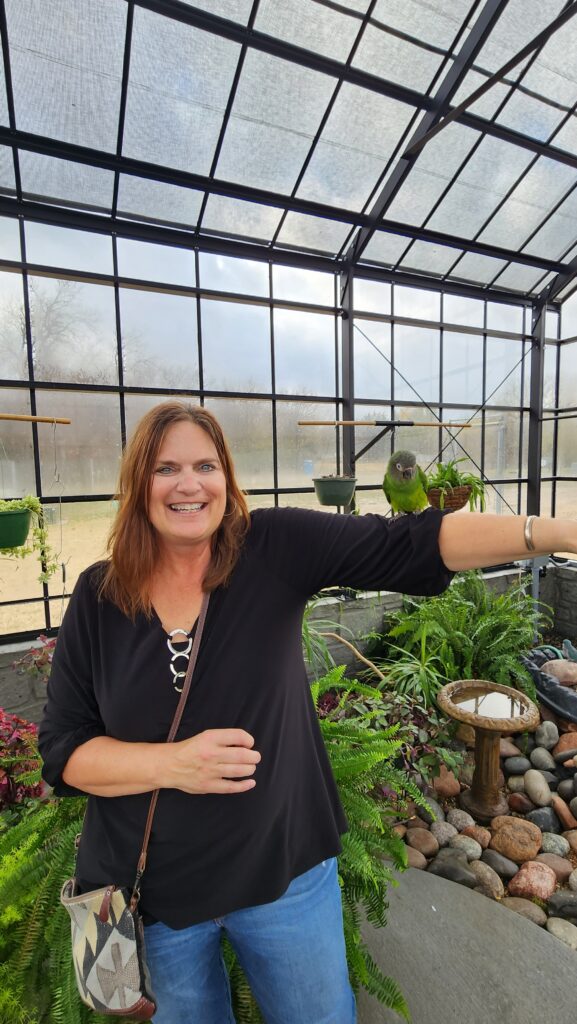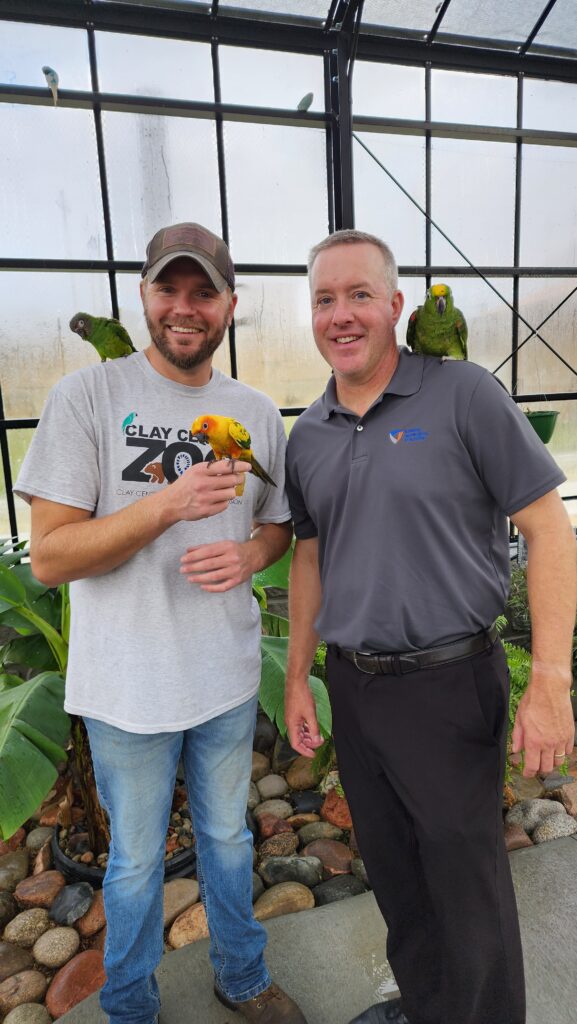 Near the park, is the Clay Center Zoo. In the 1950s a pair of wild ducks showed up and it has grown from there. On my visit, I saw the bears and had the pleasure of seeing the new bird sanctuary, which is opening to the public soon. If I lived near Clay Center, I'd be bringing by grandkids to this park and zoo quite often. Keep your eyes on the zoo, as great things are happening in the near future – new animals and more buildings on the grounds.
To this day, the Clay Center Public Utilities Commission funds the zoo. As you drive through the park and zoo area, watch for some of the famous Clay Center Murals. Tip: Wear good walking shoes and there is no admission fee to visit the park or the zoo.
Agriculture Is King In Clay Center
Agriculture is a large part of the Clay Center economy, as it is for much of the Midwest. GT Mfg. has been manufacturing high-quality grain dryers since 1953. It was fascinating that they have products in 87 countries on six continents. I had the opportunity to meet Bruce Affolter, President of GT Mfg., who gave me a quick tour of their facility.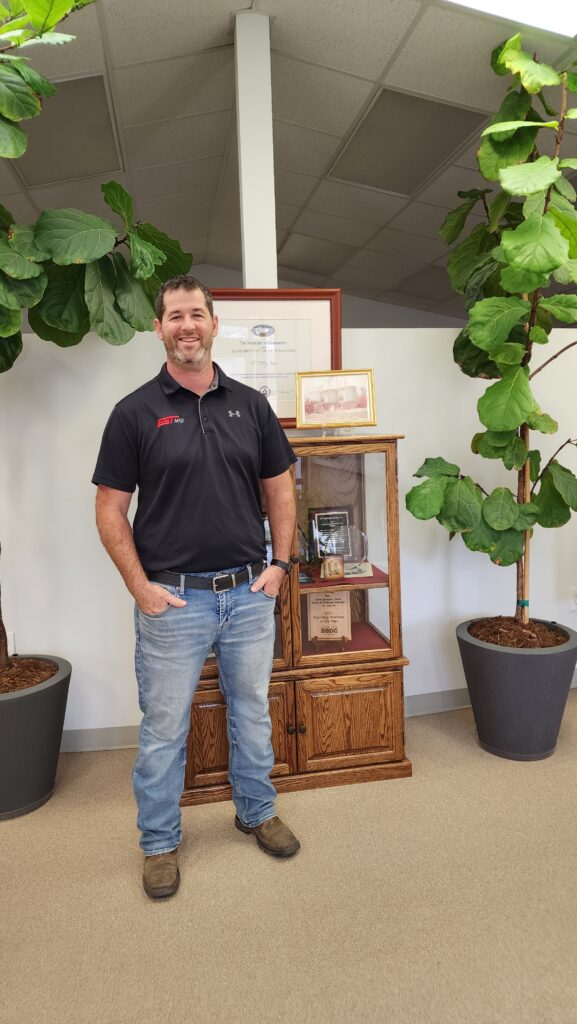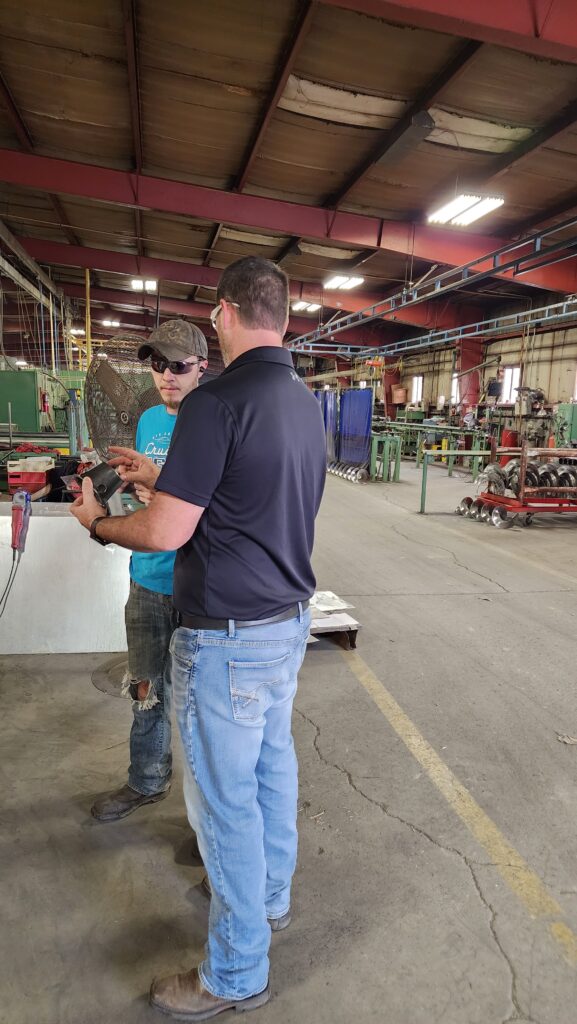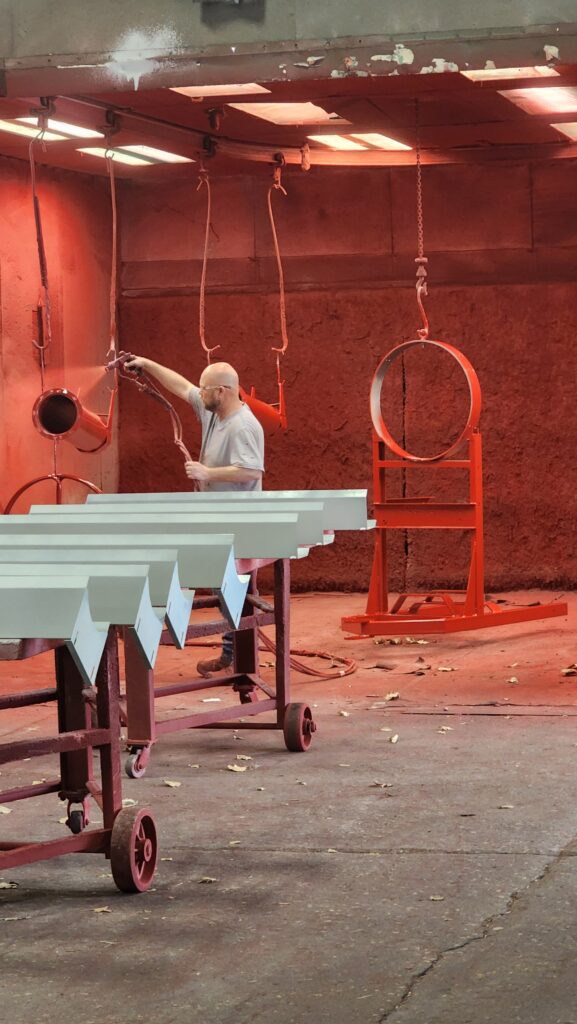 I was fascinated as I watched their dedicated employees paint, weld, and assemble batch grain dryers in Clay Center, Kansas. We often hear the saying, "Farmers feed the world." It took me 10 minutes after I set foot in Bruce's office and I realized how true that statement is.
Enjoy A Sandwich At 15-24 Brew House
15-24 Brew House is known for its locally brewed beer. The beer is popular, but I would return again and again for the food! I had the best BBQ Grilled Chicken Sandwich I have had in a long time at the 15-24 Brew House. The BBQ sauce was sweet and tangy, and the chicken was cooked just right. The biggest surprise was the fresh green beans, seasoned perfectly.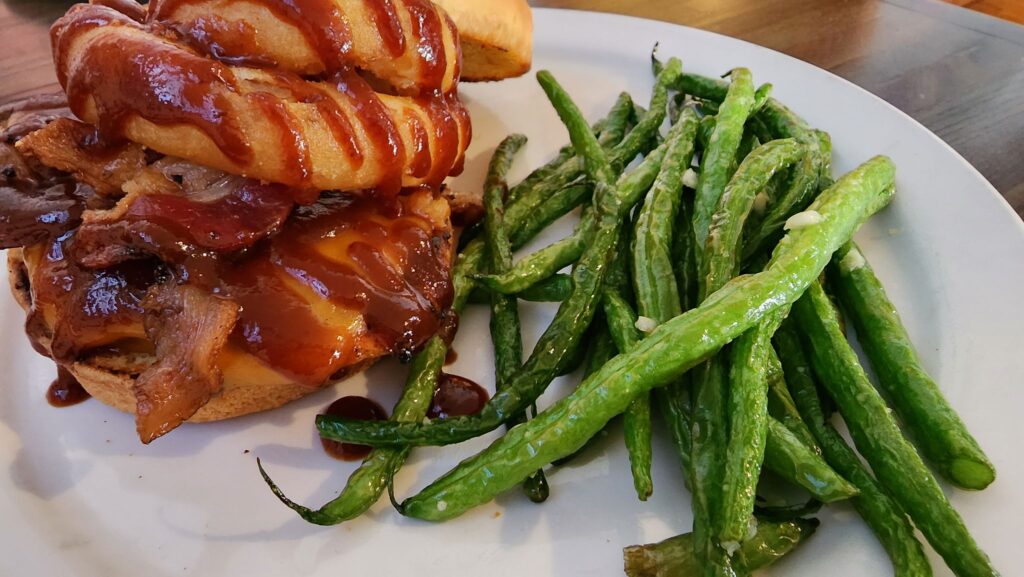 If you are looking for a local brew, tasty food, or a gathering place for friends, 15-24 Brew House for the win!
Shopping At Ginger's Uptown
Ginger's Uptown is located on the Town Square in Clay Center, Kansas. This boutique shop has everything and anything you could wish for. Gourmet chocolates, food, kitchen gadgets, and all sorts of cooking supplies. Ginger throws one of the best Christmas experiences when it comes to shopping in the Midwest. Ginger's Uptown also has all of the newest styles of clothing, making sure you have what you need to look your finest.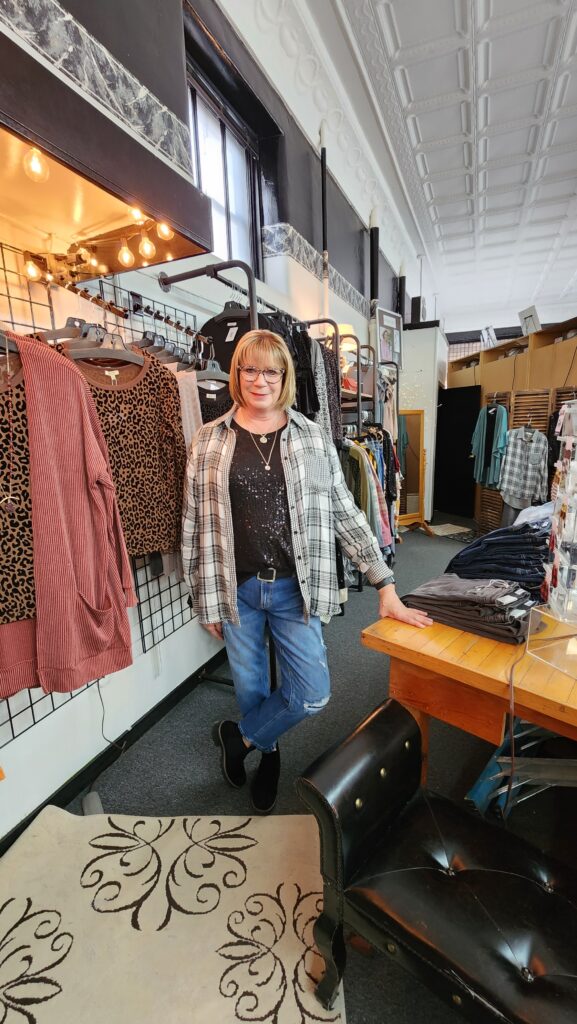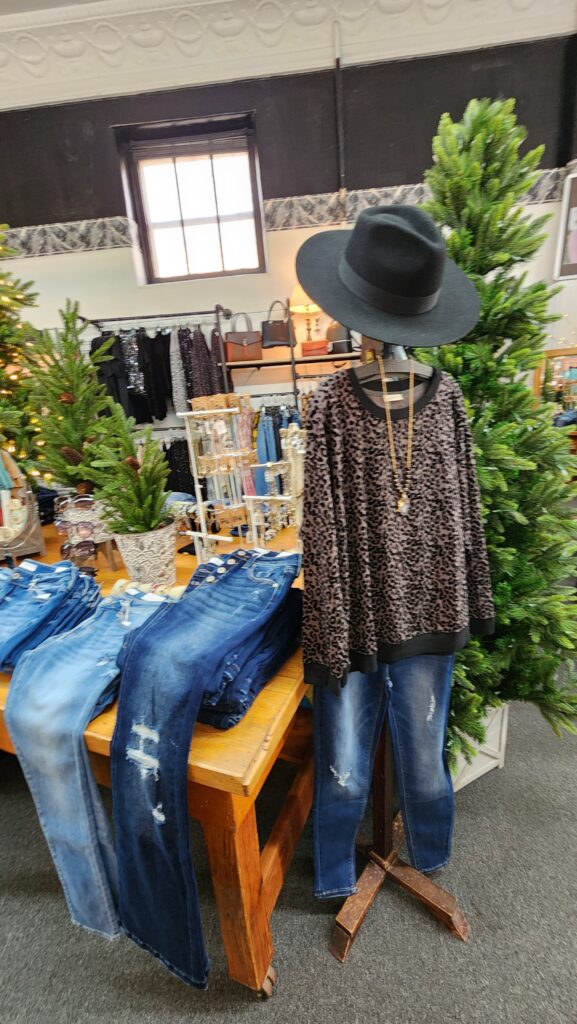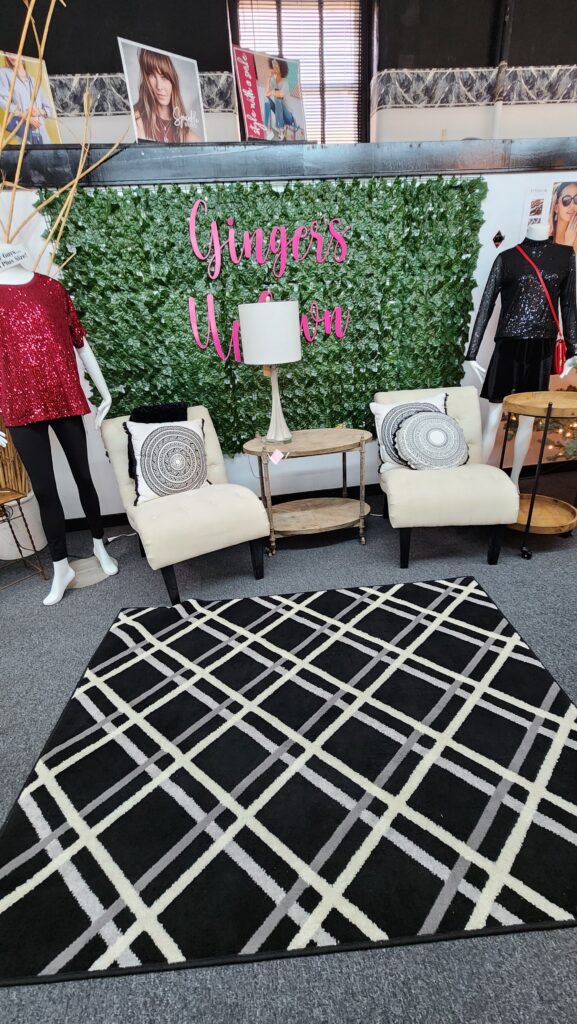 Follow her Facebook Page to see how the shop evolves into all of the seasons, as you will be impressed. Ginger's passion for what she does shines through her smile and the love that she has for her community.
Sleep In A Schoolhouse
The Schoolhouse Inn is your opportunity to sleep in a schoolhouse. The School House Inn is welcoming and charming. It is an opportunity to feel as though you are back in school. There are two bedrooms, a full bath, a microwave, a small refrigerator, and a Keurig.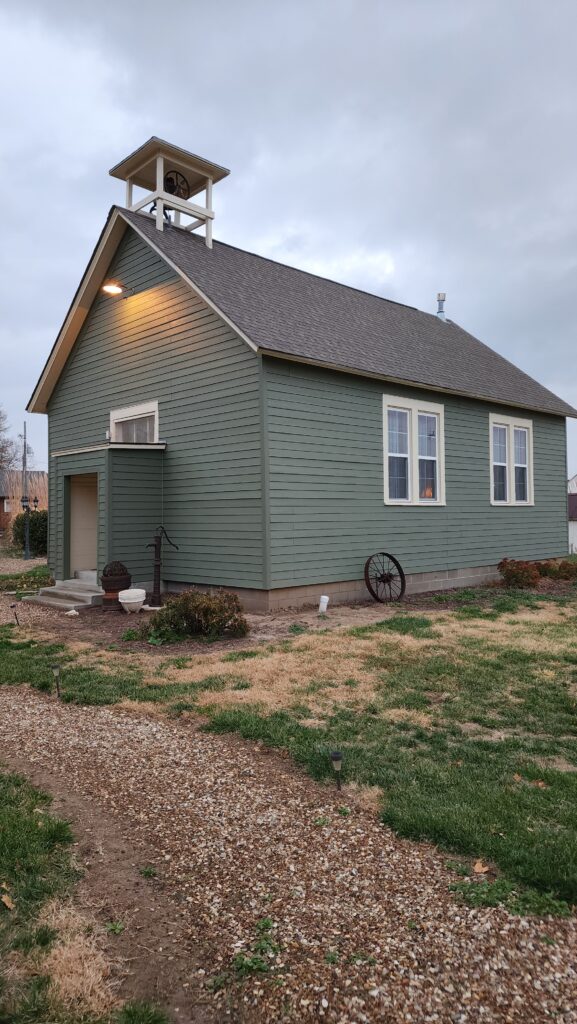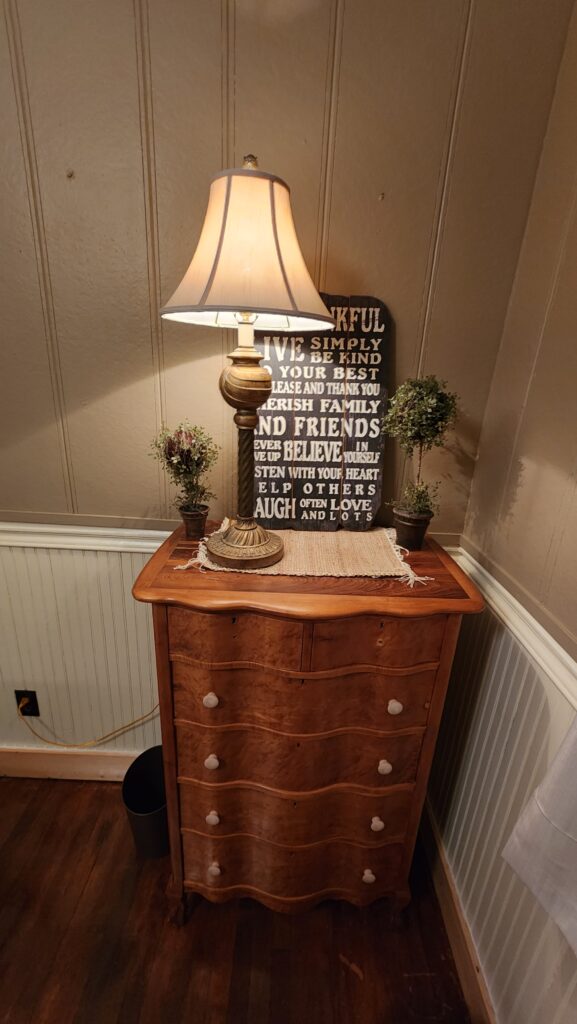 With a wedding venue, gazebo, and chapel nearby, this venue has it all. The metal playground equipment reminds you that the Schoolhouse Inn was an actual schoolhouse back in the day.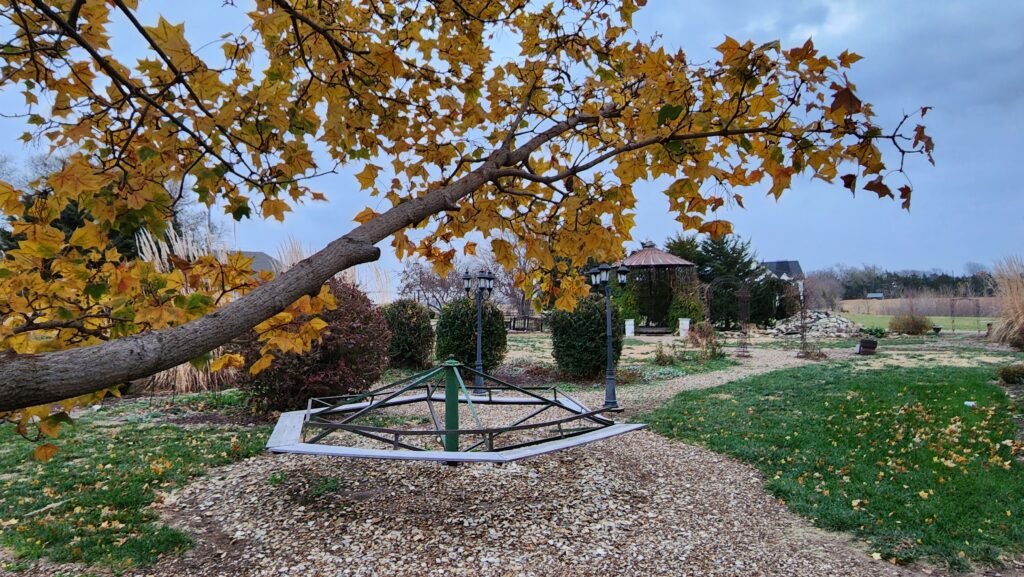 I had all of the amenities that I could want, along with a cozy night's stay. Tip: If you are staying for more than one night, leave the outdoor light on, so you have some light when you return for the night.
Unique Lodging In North Central Kansas
You will not be disappointed when you visit Clay Center, Kansas. The people, artwork, and food will keep you in the area longer than you plan. Make sure you dress for the weather, as Kansas does have four distinct seasons. I loved my time in Clay Center, and I hope you will take the time to visit; it will be worth your time.
The following two tabs change content below.
SaraB
Sara is a travel enthusiast that resides in North Iowa. You can find her traveling where the plane, train, ship, or car will go. Are you looking to take a road trip? Sara has solutions for you!