The 10 Best State Parks In The Midwest
The best state parks across the Midwest offer an abundance of outdoor opportunities. From hiking to fishing, these state parks all bring something unique to the table. If you have not visited a state park recently, I challenge you to plan a visit as soon as possible. Here is a great round-up of the best state parks in the Midwest that you should have at the top of your "to visit" list.
Brown County State Park: South-Central Indiana
Tanya of Traveling Tanya suggests that you spend some time exploring one of her favorite Indiana State Parks. Brown County State Park in south-central Indiana is my family's favorite spot for a woodsy getaway in the Hoosier State. With tons of hiking trails, the unique elements of nature can be explored in all four seasons. The massive size of the property allows for plenty of outdoor solitude, but also offers the perfect opportunity to convene in mass.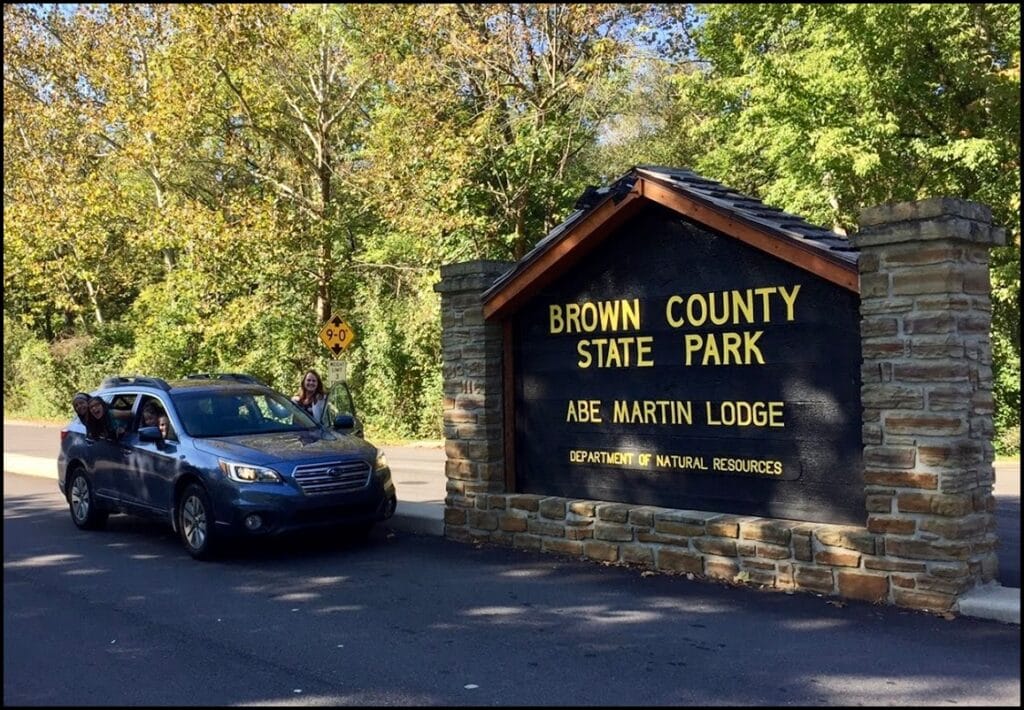 Brown County State Park is an ideal destination for both day trips and long weekend getaways. We especially love the variety of lodging within the park. My family has made fond memories staying in the two-story family cabins, and we have celebrated several birthdays with an overnight stay in the Cabin Suites as well as the Abe Martin Lodge. The best and most unique feature of Brown County State Park is the indoor waterpark. Kids love the twisty water slide, grown-ups enjoy the adults-only hot tub, and everyone is happy in the lazy river! Whether you live in Indiana or several states away, Brown County State Park is always worth the drive.
Fort Abraham Lincoln State Park: Mandan, North Dakota
Fort Abraham Lincoln State Park is located south of the Bismarck-Mandan area in North Dakota. I love many things about North Dakota and this state park is one that I have personally fell in love with. This state park is the oldest in North Dakota and it was established in 1907. On a recent stay here, we rode our bikes 9 miles in one day. We loved exploring the park and the best tip that I can give you is to drive up to the parking lot near Post Cemetery at sunset. You will have the opportunity to view a stunning sky, surrounded by all the beauty that North Dakota has to offer.
Take the time to explore the Earthlodges that are in Mandan Village. The On-A-Slant Indian Village contained more than 85 of these lodges at one point in time.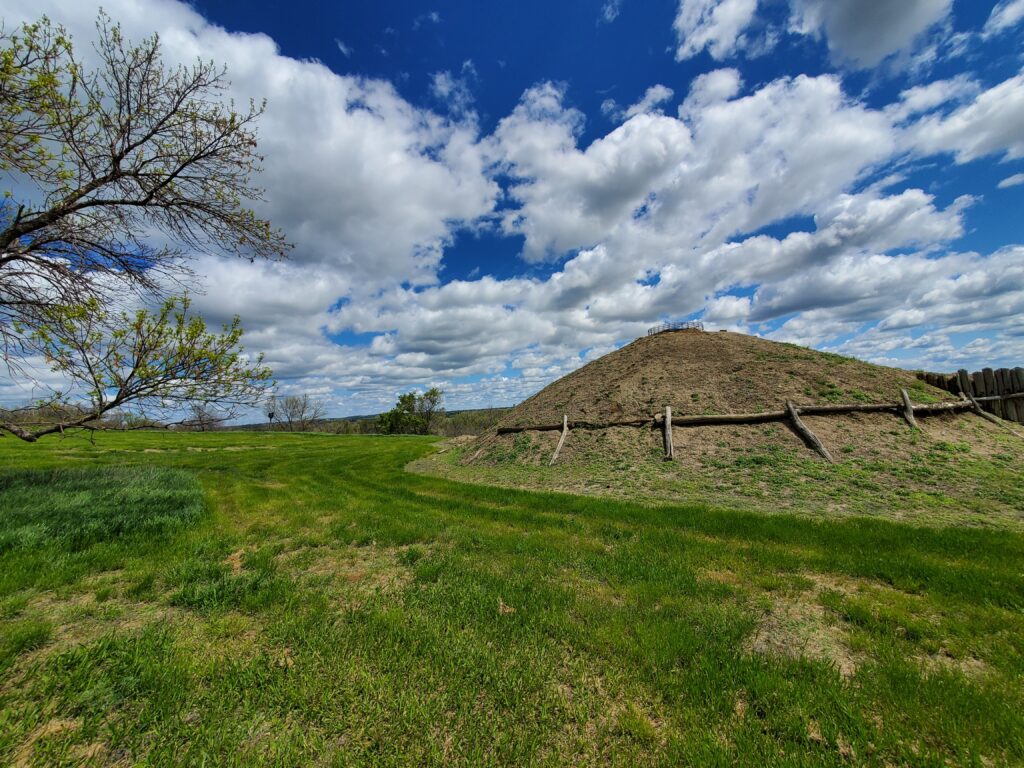 Click Here To Explore Theodore Roosevelt National Park – #1 National Park For Kids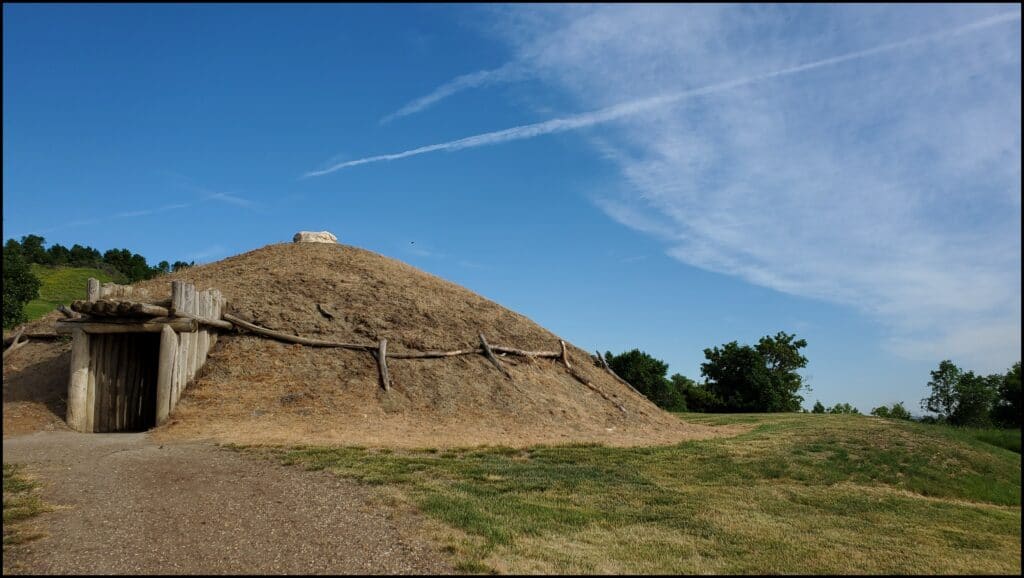 There are 6 reconstructed Earthlodges for visitors to explore today. Sign up for a guided tour, for in-depth information about this important history. With numerous miles to bike and hike, you will want to camp in the campground and be ready to explore. This state park is small, yet it plays big. I, for one, am already planning a return visit.
Indiana Dunes State Park: Chesterton, Indiana
Flo of Flo's Favorites offers great tips on what you can expect when visiting one of Indiana's top state parks. Indiana Dunes State Park is a Midwest treasure consisting of 2,182 acres of landscape with massive dunes that have taken thousands of years to form. The park offers a variety of fun activities such as fishing, birding, swimming, and trails for ranging from easy to rugged for walking and biking: the 3 Dune Challenge, a self-guided 1.5-mile challenge loop trail with 552 feet of vertical climbing is a must for all adventure seekers. The scenic views at the top of the dunes are worth the climbing efforts!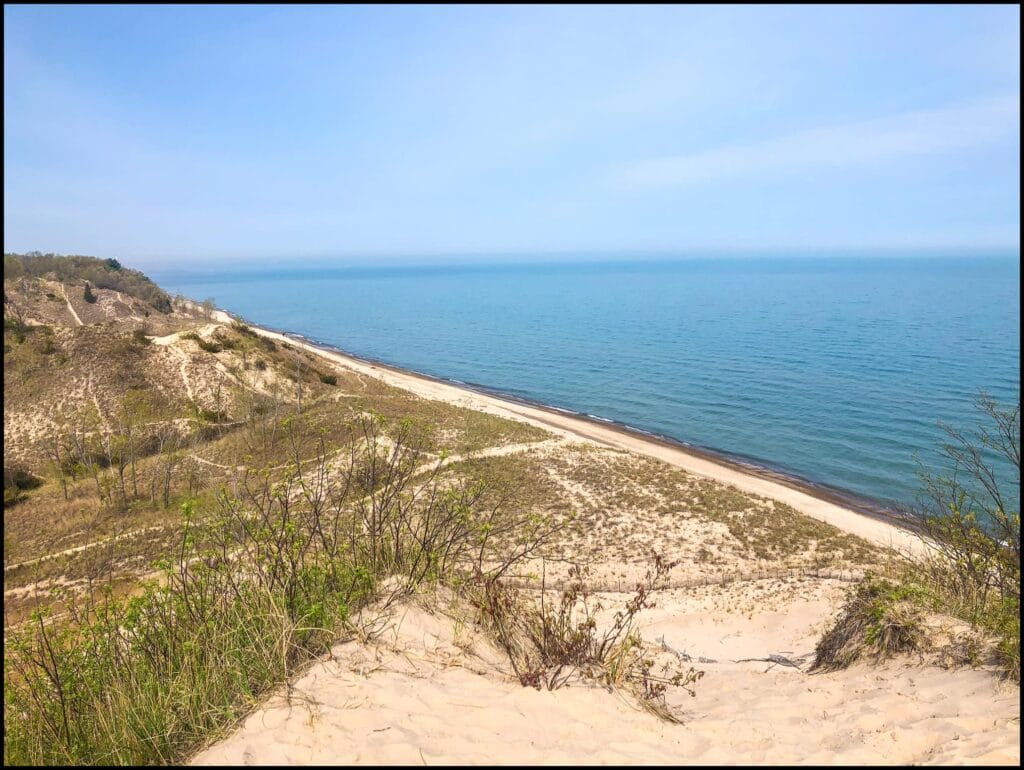 There's also a 140 site campground inside of the park offering the opportunity to stay a few days enjoying the peaceful surroundings. The nature center located at the rear of the campground is a nice feature for those looking to learn more about the species and habitats within the park. Be sure to check the Indiana Department of Natural Resources' calendar of events as many fun and informative experiences take place throughout the park!
Ledges State Park, Iowa
Ledges State Park offers hiking, camping, and an opportunity to hike and/or wade through a stream. Stream walking in Peas Creek is a "thing" at Ledges State Park. You will want to dress accordingly and plan to visit on a warm summer day.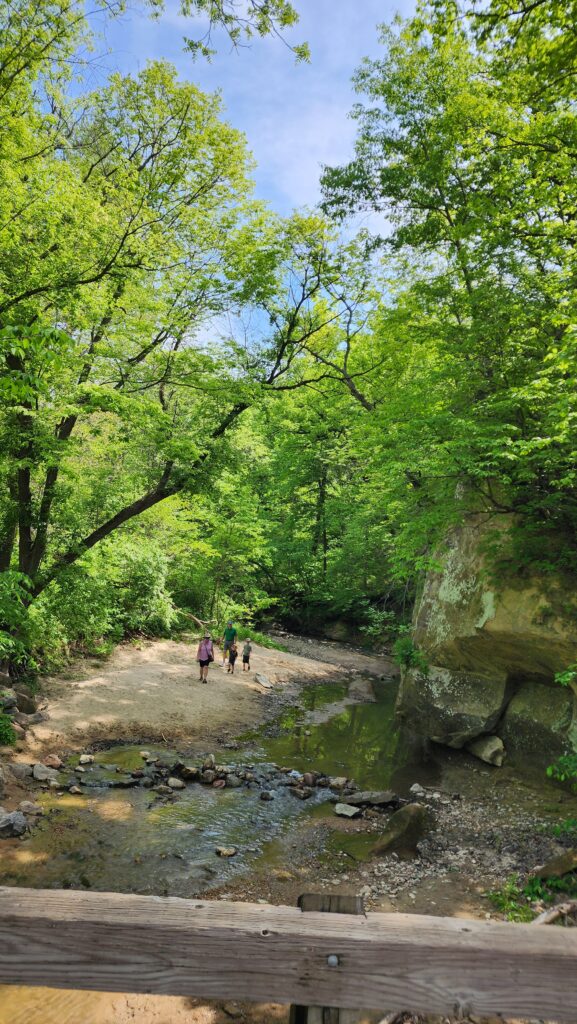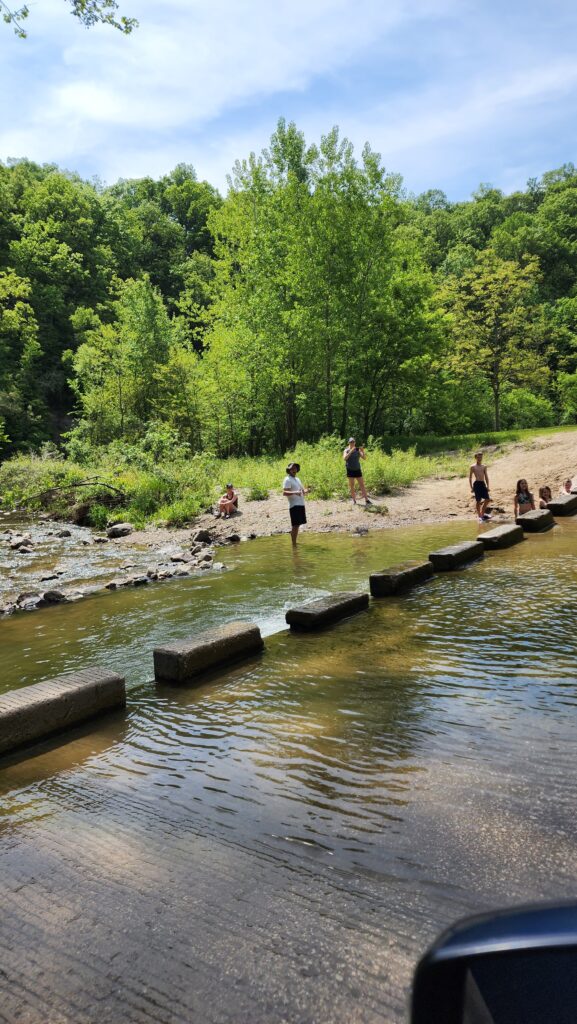 The bluffs are magnificent, as you drive or stroll through the park. All different types of campsites are available through the Iowa DNR. Primitive hike in campsites are available, as well as electric campsites. Part of the campsites are reservable, with several campsites on a first come, first serve basis.
Starved Rock & Matthiessen State Parks: LaSalle County Illinois
Cheryl of O The Places We Go offers tips on visiting one of Illinois' most popular state parks. A visit to Starved Rock State Park in Illinois is one of the best places to experience nature. With towering sandstone canyons and waterfalls, you won't believe that you are in Illinois. You can explore 13 miles of trails with varying degrees of difficulty. Many of these trails give you views of the mighty Illinois River. If you love waterfalls as we do, you'll be happy to hear there are waterfalls aplenty. Many of which are an easy hike away, which is a plus if you have young kiddos. Of the 14 waterfalls at Starved Rock, St. Louis Canyon is one of our favorites. Other scenic waterfalls can be seen at French, St. Louis, Wildcat, Tonty, Ottawa and Kaskaskia.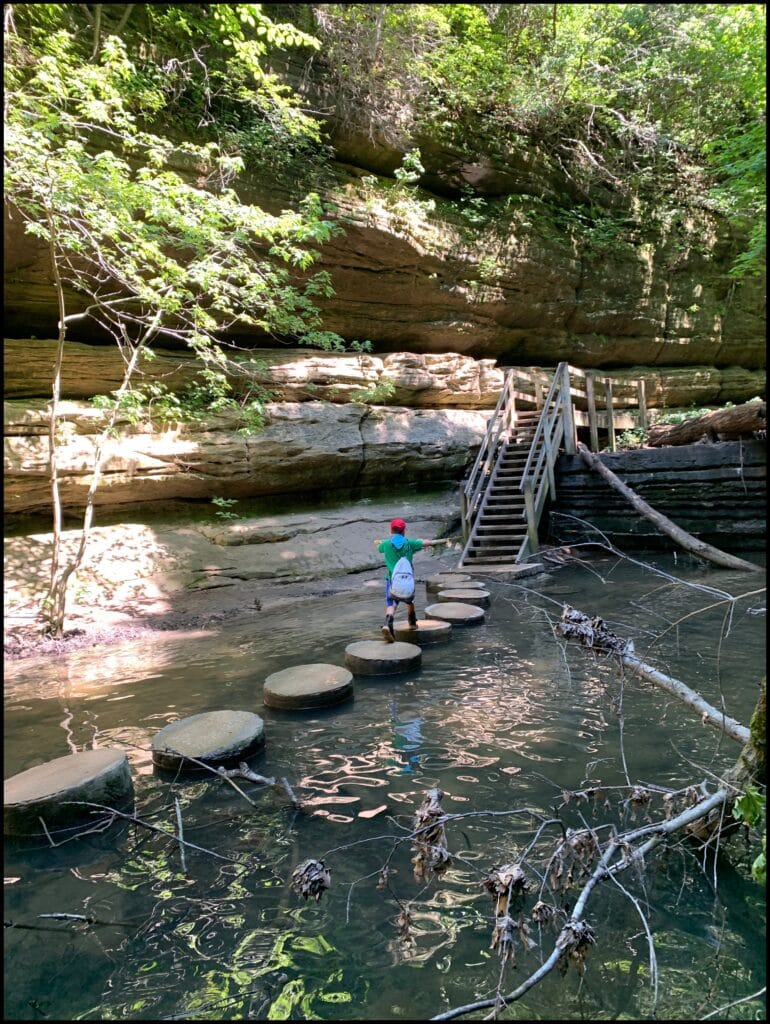 Undoubtedly Starved Rock is one, if not the most, popular state parks. If you're craving something a little less quiet, and ahem not so busy, head down the street to the lesser-known Matthiessen State Park. Located a few minutes away, Matthiessen offers 5 miles of hiking paths and an adventure like no other! Descend into the Dells via stairs where you can hike along the stream and at times, hop from stone to stone through the stream. Get up close with waterfalls including the larger Cascade Falls. Other things to do here: picnic, horseback riding, model plane flying, and scoping out a recreated fort.
Holland State Park: Holland, Michigan
Amy Piper of Follow The Piper has great information on visiting on of Michigan's top state parks. Holland State Park in Holland, Michigan, located on the shores of Lake Michigan, offers sugar-sand beaches perfect for constructing intricate sandcastles with turrets and moats.
Take in the fiery orange-yellow sunsets over Lake Michigan while enjoying a glass of local wine. Holland State Park features plenty of Great Lakes maritime fun. The lighthouse, affectionately known as Big Red, is Michigan's most photographed lighthouse.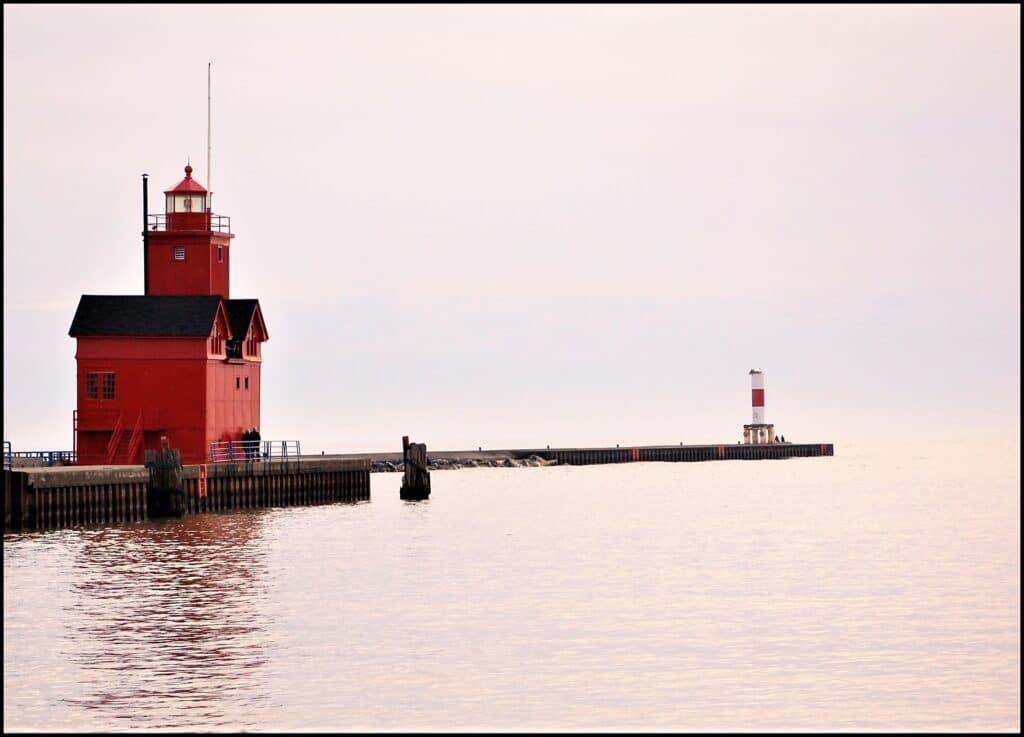 Occasionally in the summer, you can take a tour of Big Red. Boat launches make boating on Lake Michigan easily accessible. If you want to add fishing on the Great Lakes to your bucket list, that's available too.
It isn't easy to get enough of Holland State Park in one day, so plan an entire weekend to maximize your enjoyment. Holland State Park contains two large campgrounds, each with a unique feature. Nestled between dunes next to Lake Michigan, the modern Beach Campground offers 98 paved campsites, 31 with full hook-ups. The Lake Macatawa Campground offers 211 campsites with 11 paved lots. If you prefer roughing it in a cabin, the new camper cabin, The Whitetail has views of both Big Red and the Holland Channel. To reserve your campground up to six months in advance, call 1-800-44-PARKS or reserve on-line at MiDNRReservations.com.
Silver Lake State Park: Mears, Michigan
Kylie of Between England and Iowa has a favorite state park and it's not in her home state of Iowa. My favorite state park is Silver Lake State Park in Michigan! What makes it special is that the park is made up almost completely of sand dunes! It's split into 2 different areas, the ORV (off-road) zone and the pedestrian zone. You can take your own off-road vehicle (4x4s, dune buggies, 4-wheelers, etc) or you can rent them from nearby businesses in the town.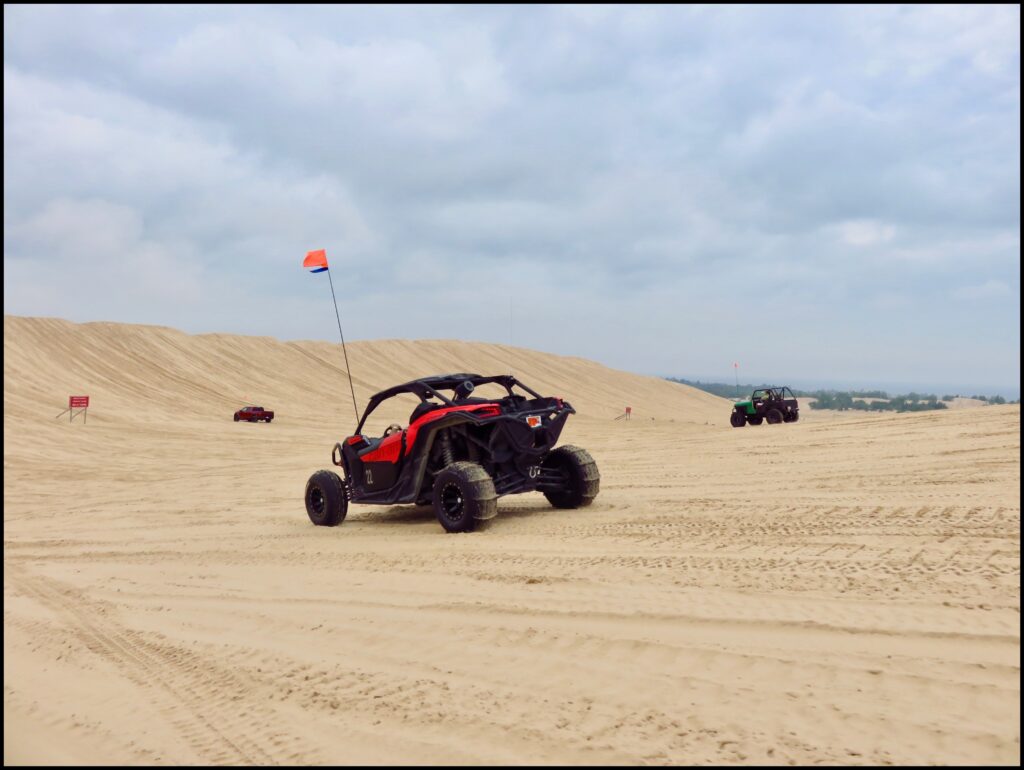 A 2-hour rental is plenty of time for a first-time explorer. Dune tours are also offered on a private section of the dunes if you just want to sit back and enjoy the ride! In the pedestrian zone, you can go hiking in the dunes, relax on the shores of Silver Lake (or swim, if you don't mind cold water!) or rent a sandboard for something a little more extreme!
The town of Mears (the closest to Silver Lake State Park) has lots of campgrounds and hotels/motels (the Dunes Waterfront Resort books up quite fast during peak times), cafes, restaurants, and other fun attractions such as: mini-golf, a zip line, and go-kart tracks.
Click Here To Learn About The 5 Best Fishing Lakes In The Midwest
Pere Marquette State Park: Southwestern Jersey County, Illinois
Melissa of A Little Time and a Keyboard is an outdoor enthusiast and it's no secret that she loves Pere Marquette State Park. This Illinois State park sits along the picturesque confluence of the Mississippi and Illinois Rivers in Illinois.
This state park holds both natural and historical significance. Hiking up the bluffs treats visitors to the splendors of the forest and magnificent views of the Illinois River, and it's backwaters. Evidence of six different Native American cultures has been discovered int he preserve. They have been in the form of both artifacts and burial mounds.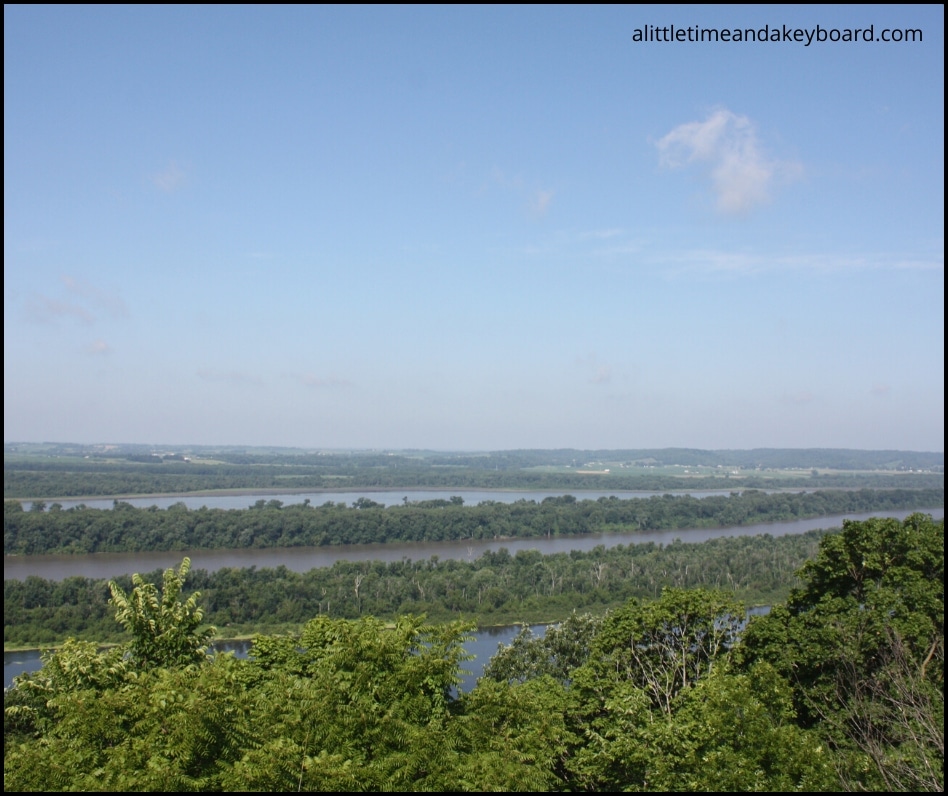 During their expedition, Pere Jacques Marquette, a Jesuit missionary and the preserve's namesake, and Louis Joliet, a cartographer, disembarked near the area that would become the stunning state park. The preserve also serves as a winter nesting ground for bald eagles. Each winter, the preserve hosts Bald Eagle Days providing eagle watching opportunities and learning experiences.
In addition to hiking, it's no secret that Peter Marquette State Park invites many other nature activities. These include biking, rock climbing, fishing, boating, camping, horseback riding, and more. Constructed by the Civilian Conservation Corps in the preserve, Pere Marquette Lodge is a favorite spot for vacations and other functions.
Toadstool Geological Park: Crawford, Nebraska
Gretchen of Odyssey Through Nebraska shares what she loves about one of Nebraska's iconic landmarks. "What I love about Nebraska's Toadstool Geologic Park is that the landforms are not what Nebraska visitors expect. The rolling rocky bluffs are interrupted by towering rocks that seem suspended in the air. Large rocks jut out in various directions and seem to be suspended in the air on top of other formations. Hiking is allowed on top of the hills. Those travelers who want an easier walk can stroll along the dry creek bed.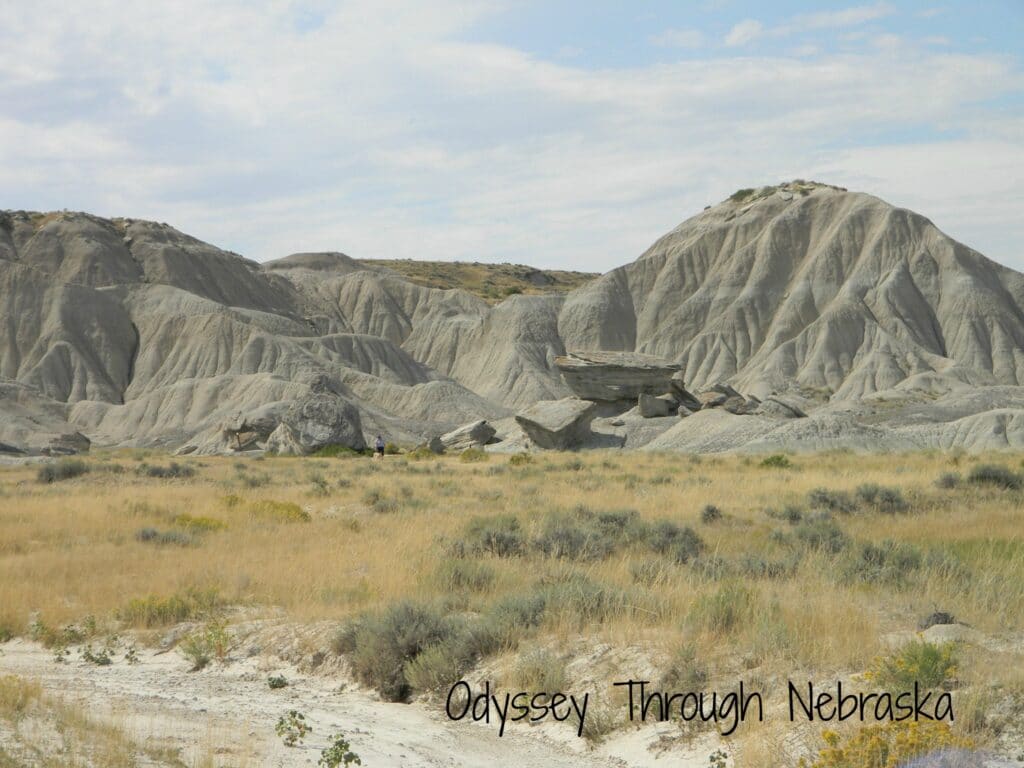 Also on the site is a reconstructed sod house. This prairie-style home has been built at the site of a 1929 actual sod house. This style of housing is what pioneers would have constructed over a hundred years ago. Because camping is allowed, many visitors have chosen to stay inside the house to avoid some of the harsher elements.
Before visiting, there are some important details to note. To get the park, visitors must travel gravel roads. If rainy weather is predicted, plans should possibly be delayed. Due to the isolation of the park, cell phone coverage might be spotty. While there are vault toilets, no water is found at this rustic campsite. Water must be brought in, so plan accordingly."
Echo Bluff State Park: South Central Missouri
Echo Bluff State Park is Missouri's 88th State Park and it is a retreat in South-Central Missouri. This park comes highly recommended from Kay of Happy Trails Hiking. What was formerly a camp for city kids to learn about nature during the Summers, has been turned into a lovely park for all to share in. The Betty Lea Lodge is a welcoming and beautiful space. It has 20 hotel rooms and 13 cabins.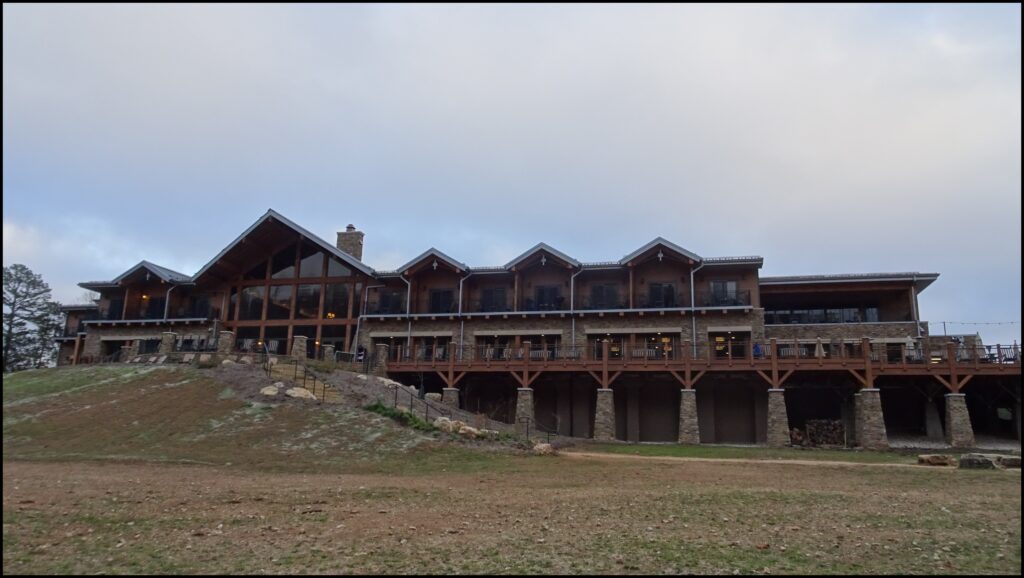 There is also a restaurant and gift shop in the lodge building. The 476-acre park sits along Sinkin Creek at the base of Echo Bluff. There are picnic pavilions and play areas to enjoy and explore. The campground has 50 sites that accommodate RV's as well as 10 "walk in" tent sites. You can see more of this park with Happy Trails Hiking here: https://youtu.be/c75yEfCwhfc
The following two tabs change content below.
SaraB
Sara is a travel enthusiast that resides in North Iowa. You can find her traveling where the plane, train, ship, or car will go. Are you looking to take a road trip? Sara has solutions for you!