Three Things You Need To Do When Visiting Oklahoma City
Three Things You Need To Do When Visiting Oklahoma City
Oklahoma City, Oklahoma truly has something for everyone. It's fair to say that I have fallen in love with this Oklahoma City. Disclaimer: This is a sponsored post and Hotels.com has asked me to share my favorite things to do in Oklahoma City. If you have not been to this town with a love of the west, you are missing out. Here are my favorite things to do in the city and I hope you will check them out on your next visit.
Where To Stay In Oklahoma City
Oklahoma City is home to several districts that offer lodging. A favorite of mine is in the Downtown District. The 21 C Museum & Hotel is located at 900 West Main, and is sure to offer a fun night of lodging. When is the last night you walked out of your hotel room and stood next to a purple penguin and amazing art?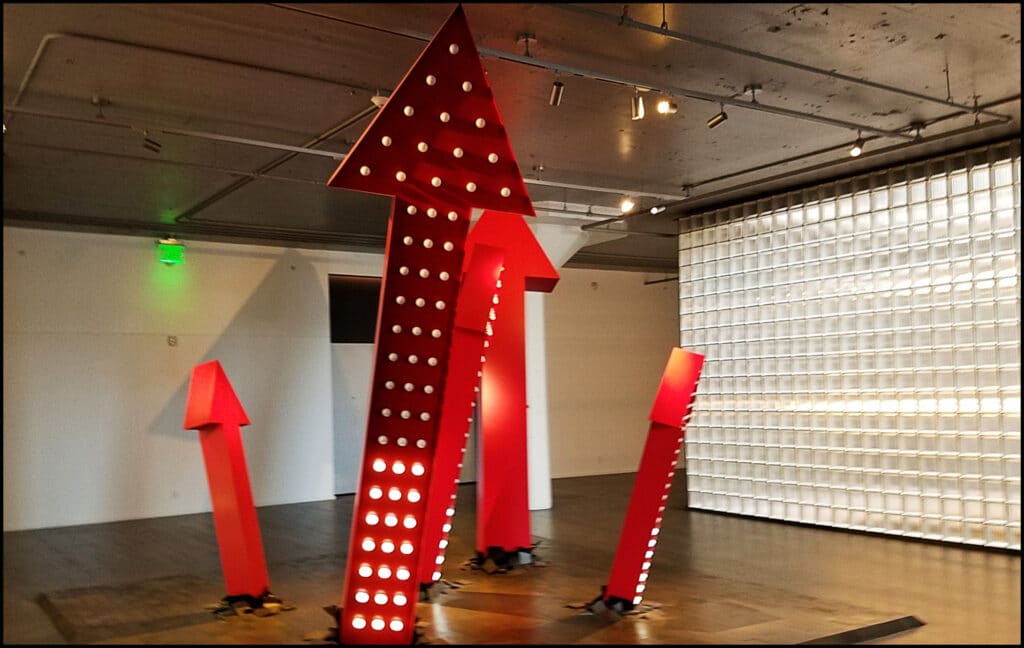 This property is also within walking distance of several restaurants and unique shopping experiences.
Oklahoma City Zoo Offers Up-Close Experiences
The Oklahoma City Zoo is one of the best zoos in the country. I would highly recommend the unique experiences that they offer. These experiences are an additional cost to your admission but offer an up-close experience with no more than 10 other people. When is the last time you were near an elephant getting their nails trimmed?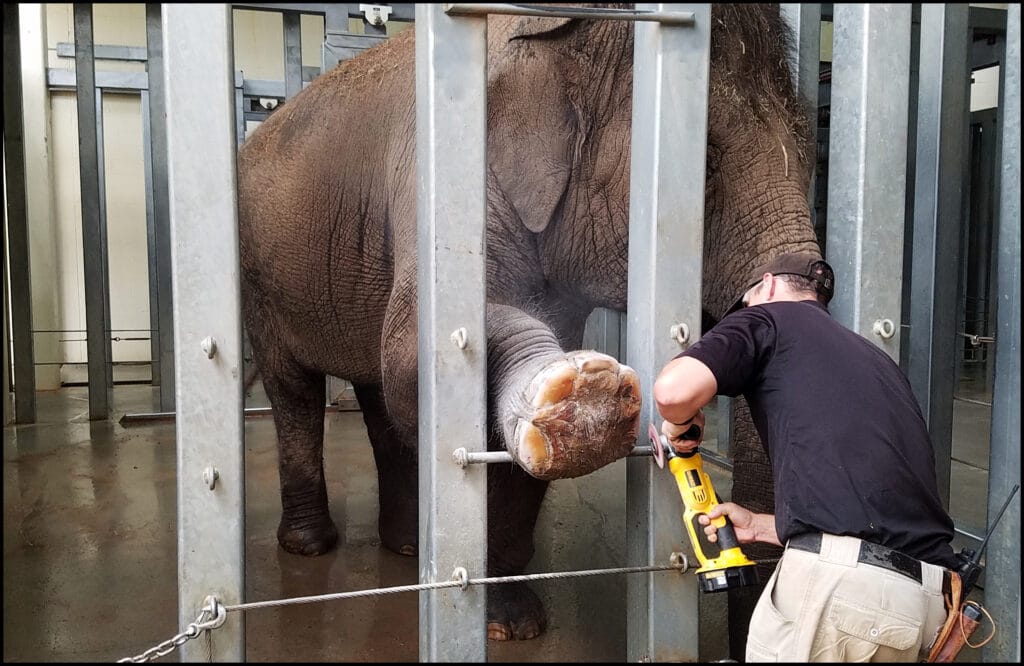 I had the opportunity to witness an elephant raising its leg for this procedure. And I might add – that foot was huge! Wear your walking shoes and be ready for a memorable day of fun. The giraffes, sea lions and stingrays are some of the animals you will see throughout your day.
Oklahoma City National Memorial & Museum Reflects On April 19, 1995
On April 19, 1995 168 innocent people lost their lives in Oklahoma City. The city came together in ways they never knew were possible. Families were torn apart, as a domestic terrorist bombed a federal building in the heart of America. The legacy of these families lives on in the Oklahoma City National Memorial & Museum. I would highly recommend visiting the outdoor grounds after sunset.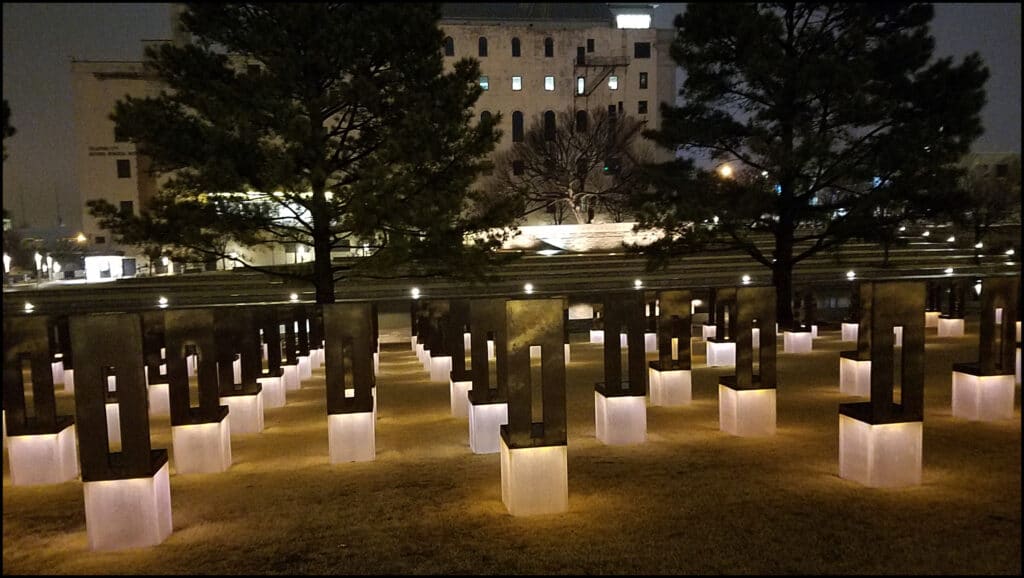 A stroll through the grounds is a time of reflection. Tragedy struck this community, and they came back stronger than ever.
National Cowboy & Western Heritage Museum
The National Cowboy & Western Heritage Museum is one of the best museums that I have visited. The art in this museum is outstanding. If you don't know much about the history of the cowboy, this is where you will learn it all. The American Rodeo and Sculptures are two exhibits that drew me in.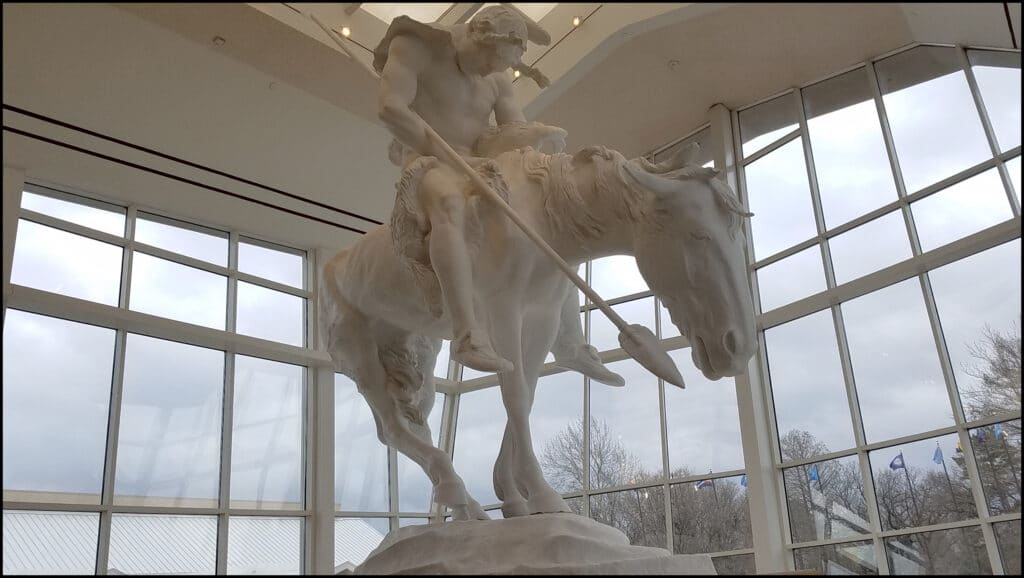 The sculptures are placed throughout the property and will leave you with your jaw dropped. I have also visited a lot of major art galleries across the country. I have yet to find one that stands out as this one did. The art gallery at the National Cowboy & Western Heritage Museum is fascinating. The paintings on display were masterpieces that told a story and brought the West to life.
If you have not spent any time in Oklahoma's capital city, place it on your radar. Bricktown Landing is where you can board a riverboat for a cruise. Float along the water and view the city from a new angle. With so much to see and do, you will find yourself planning a return visit.
The following two tabs change content below.
SaraB
Sara is a travel enthusiast that resides in North Iowa. You can find her traveling where the plane, train, ship, or car will go. Are you looking to take a road trip? Sara has solutions for you!