If You Rent An RV, Visit A National Park, Explore Route 66 And Visit Mesa, You Are Sure To Fall In Love With Arizona
When 2019 rolled around, I never imagined that I would fall in love with Arizona. I had not spent much time in this state, up until 2019. It's fair to say that I am already contemplating a return visit and I hope it's not another 40 years. It had been 40 years since I had been to the Grand Canyon and most likely in the state of Arizona, up until this past year. Here is what I found and I hope you will find the time to make memories in this beautiful state. My husband joined me for one week in Arizona, in July, and the next 10 days I was traveling with my friend Melody in October.
Click Here: The American Road Trip Is Back!
Petrified Forest National Park
Petrified Forest National Park is right along America's Historic Route 66 at Exit 311, otherwise known as I-40. I honestly did not know what to expect, but it's fair to say that I was ecstatic when we came upon a Historic Route 66 marker.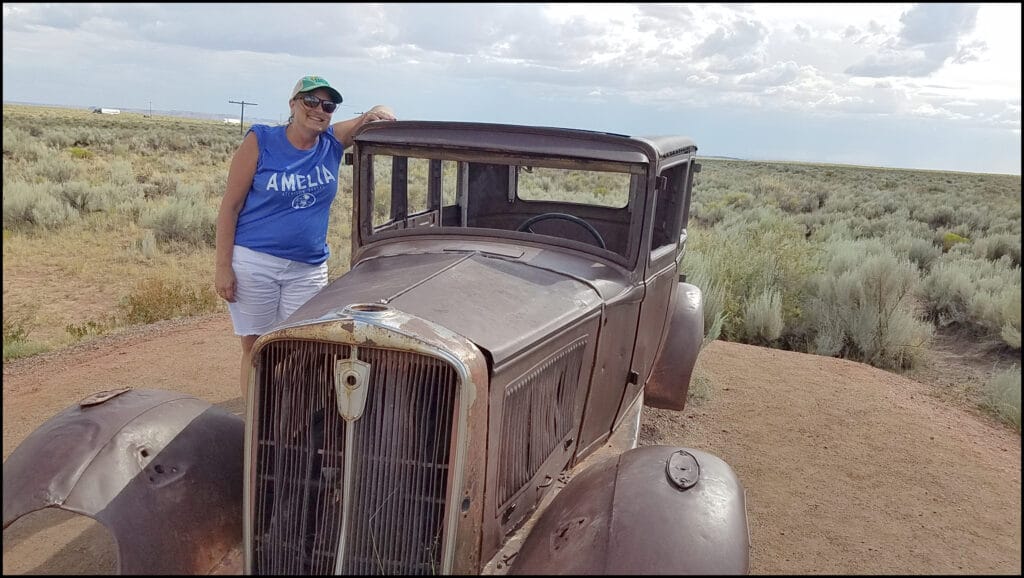 Our adventurous finds continued as we came to a sign that said, directed travelers to Newspaper Rock. This is not an actual newspaper, but an archaeological site that is home to more than 650 petroglyphs. These petroglyphs are fascinating, as it is a glimpse into the lives of people from thousands of years ago. In case you are not familiar with petroglyphs, they are rock carvings that are made by pecking away at the rock surface. Tip: Use your binoculars, as you cannot walk down to the rocks.
The petrified wood is abundant in this park and appears as beautiful quartz. You will find logs, stumps, ferns, leaves and pollen spores throughout this national park. It's fascinating that this is considered one of the largest concentrations of petrified wood in the world.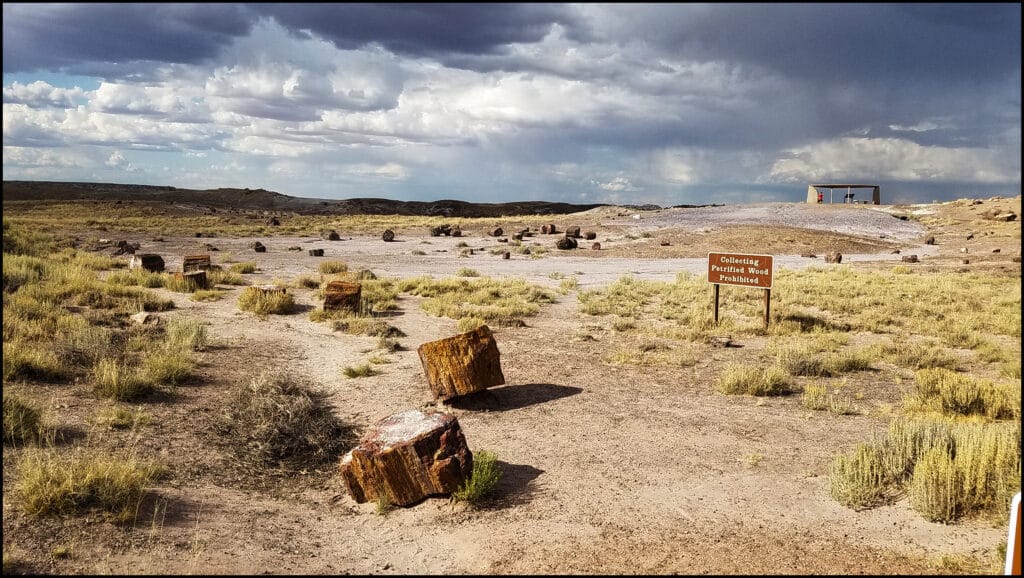 The best tip I can give you in regards to the petrified wood is to leave it where you found it. There is a sign when you exit the national park that says all vehicles can be searched for petrified wood. That in itself should be a reason to leave it where you find it.
Canyon de Chelly National Monument
I had seen many, many photos of this national monument on Instagram and wanted to see it myself. This national monument is located north of Petrified National Forest and it is in a remote area of Arizona. This park lived up to the Instagram photos that I had seen, as well. This park is unique in that there is no entrance fee. If you want to access specific areas of the park, you will need to hire a guide. We hiked the White House Trail, which was 1.1 miles. You will hike down to the ruins and then you will hike back up for 1.1 miles.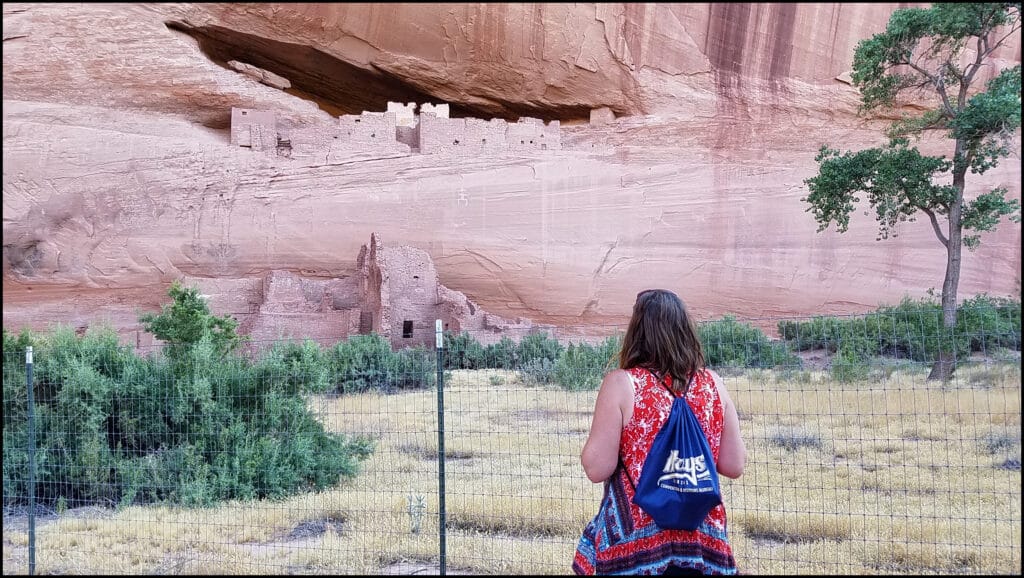 The views are astounding and the hike is beautiful. This park is where I first began to fall in love with Arizona.
Water, Water, Water
Take plenty of water with you, as there is no water along the trail. Allow yourself a minimum of 2 hours to complete this hike. This is the only trail that you can access the canyon without hiring a guide.
Chinle, Arizona Offers Lodging
My husband and I now know that we loved this park and will hire a guide on a return visit. There are a handful of hotels in the town of Chinle, which is where this national monument lies. We stayed at a Holiday Inn in Chinle, which was conveniently located right outside the park entrance.
Cruising Arizona In A Cruise America RV Rental Unit
Thanks to the folks of Visit Mesa, myself and Melody of Wherever I May Roam Blog, took a road trip through Arizona in the fall. I would highly recommend this experience for anyone wanting to see Arizona through the windshield of a rental rv unit. You will be guaranteed to fall in love with Arizona all over again.
Theodore Roosevelt National Park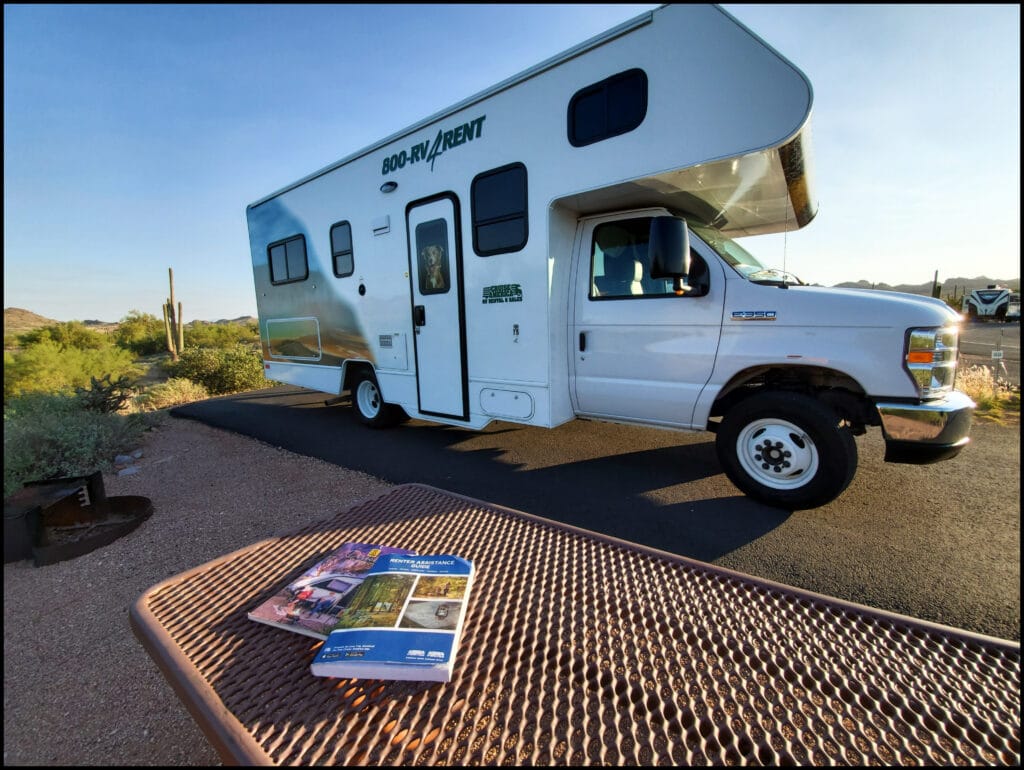 All of your belongings are with you all the time and you can literally enjoy every pull out alongside the roadways. Your snacks and restroom are onboard, which makes it a family, friendly way to travel.
Arizona Towns & Parks To Explore In Your Cruise America RV
Lost Dutchman State Park, right outside of Mesa, makes for an outstanding experience without traveling far from where you pick up your rental.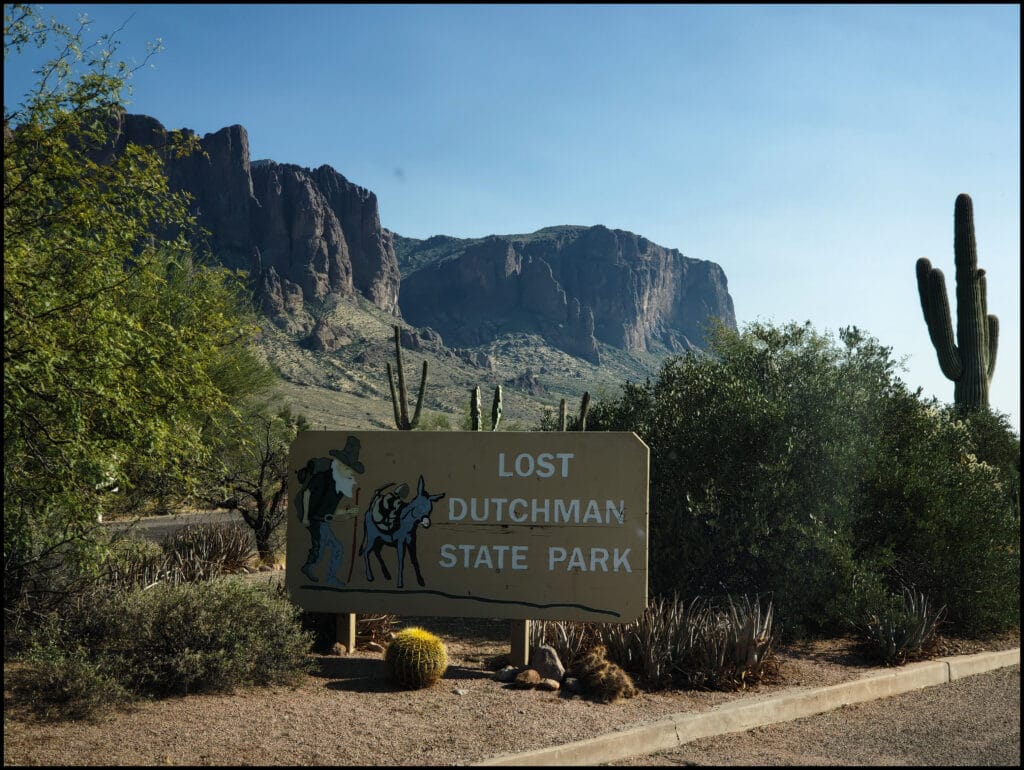 Mesa, itself is a town of arts and culture that you don't want to miss.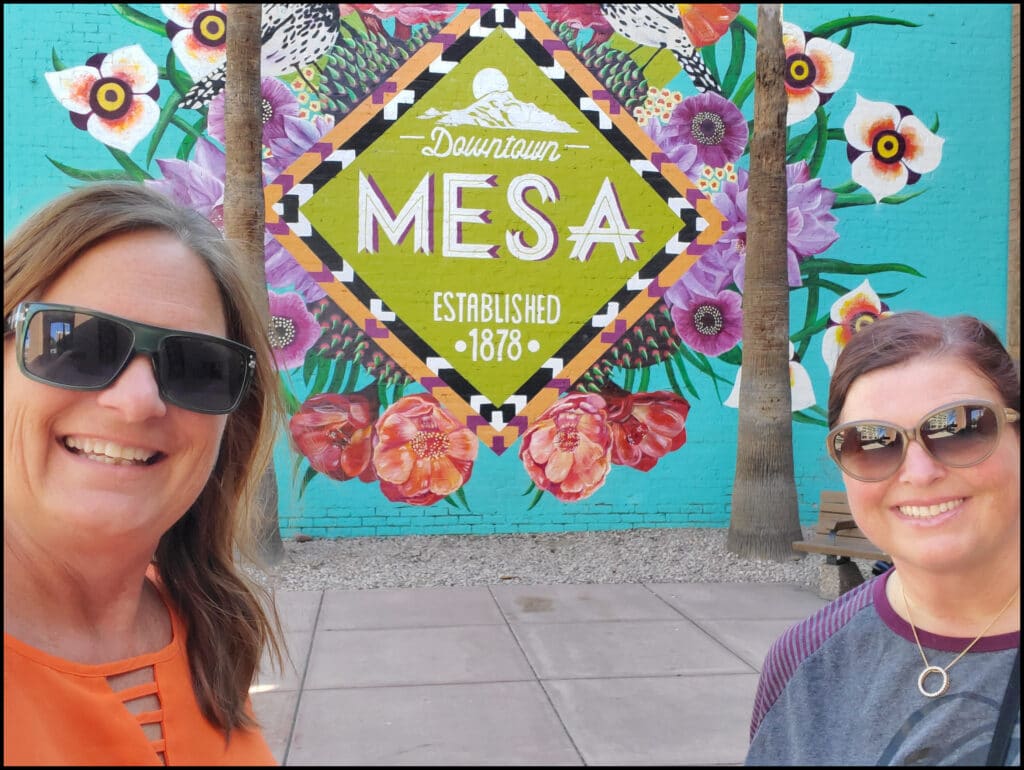 We started here in Mesa, then headed north to Flagstaff, and explored Williams before we landed at the Grand Canyon. On our return trip, we were able to stand on the corner in Winslow while enjoying all of the beauty that Arizona has to offer.
Sunset Crater Volcano National Monument Arizona
Sunset Crater Volcano National Monument is near Flagstaff and relatively easy to get to. Melody and I ventured there in our 27′ rv. Sunset Crater's claim to fame is that it is the youngest volcano on the Colorado Plateau.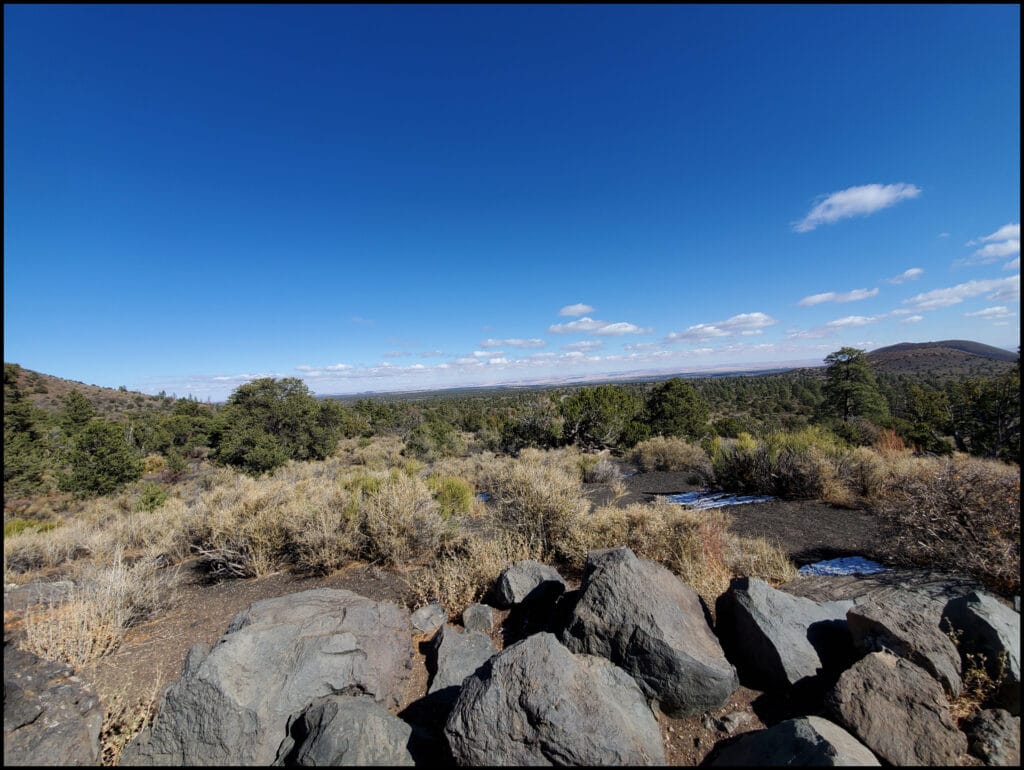 This eruption occurred in 1085 CE – 900 years ago and the landscape changed. As you drive through this national monument, you will notice that lava features and unique rock formations are visible from the road.
Wupatki National Monument
Continue on your drive through Sunset Crater Volcano National Monument and you will find yourself in Wupatki National Monument. In the 1100's this area became very busy, as many people from Sunset Crater Volcano had lost their home a few years back. Large pueblos came to be, as did the smaller pueblos and pithouses.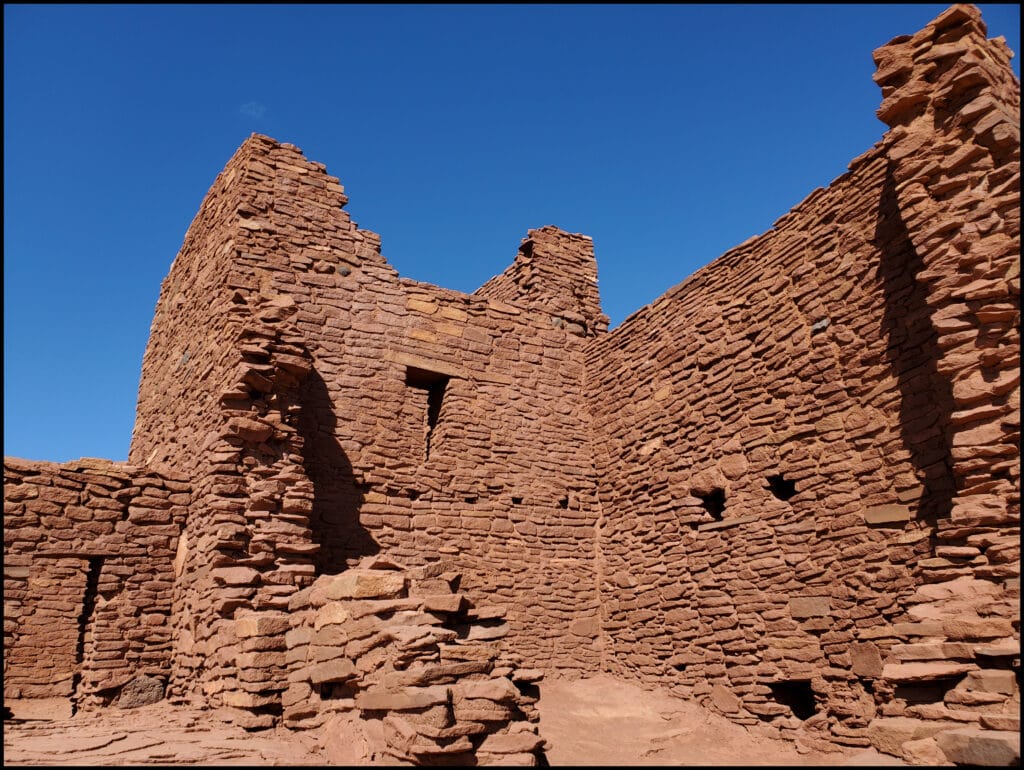 For whatever reason, around 1250, these people moved on. These types of monuments are intriguing to me. I often think, "How did they do that?" These ruins and pueblos are amazing works of art that people made their homes in, which is fascinating. These places were villages and homes for many people, for many years. This national monument was another surprise find in Arizona. This reminded me a lot of Chaco Culture.
Grand Canyon National Park
It had been more than forty years since I had been to the Grand Canyon. I had forgotten how vast it was.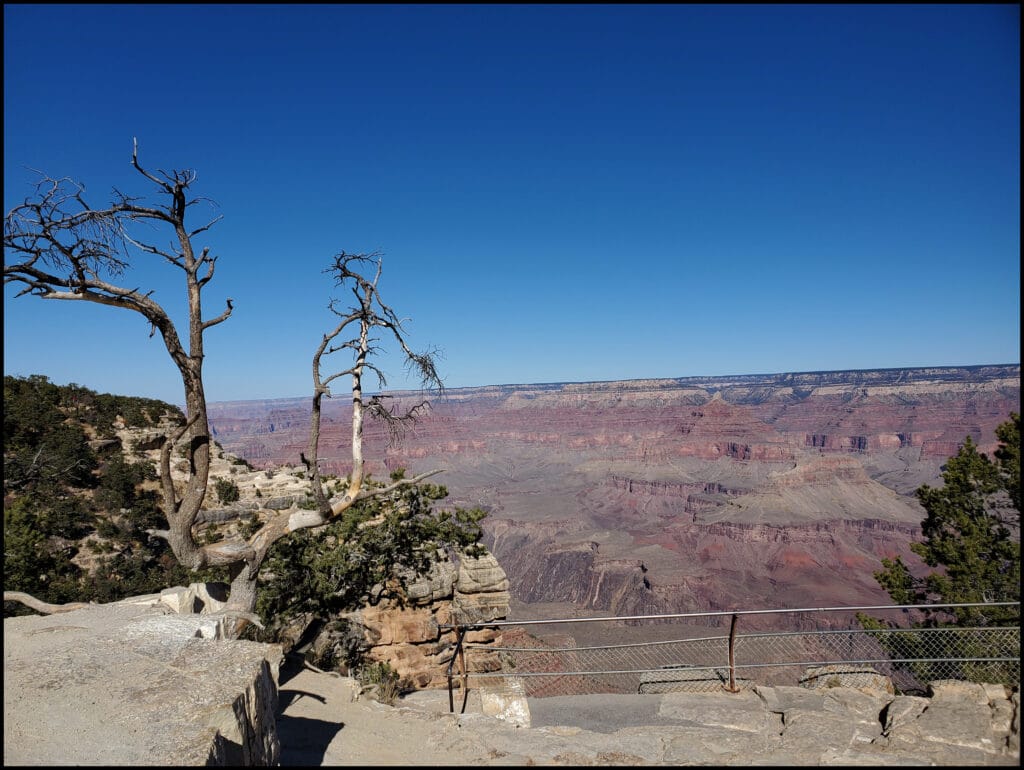 The vastness of this glorious canyon is reason alone to visit. When you arrive, use the shuttle bus system, as it's free and easy to use. As with any national park, you will want to have a backpack, water, snacks and a first aid kit in tow. Depending on the season, dress accordingly. Melody and I visited in October and we purchased winter hats at the visitor's center and I was glad I had my winter jacket along. We hopped on the shuttle bus and had a wonderful day.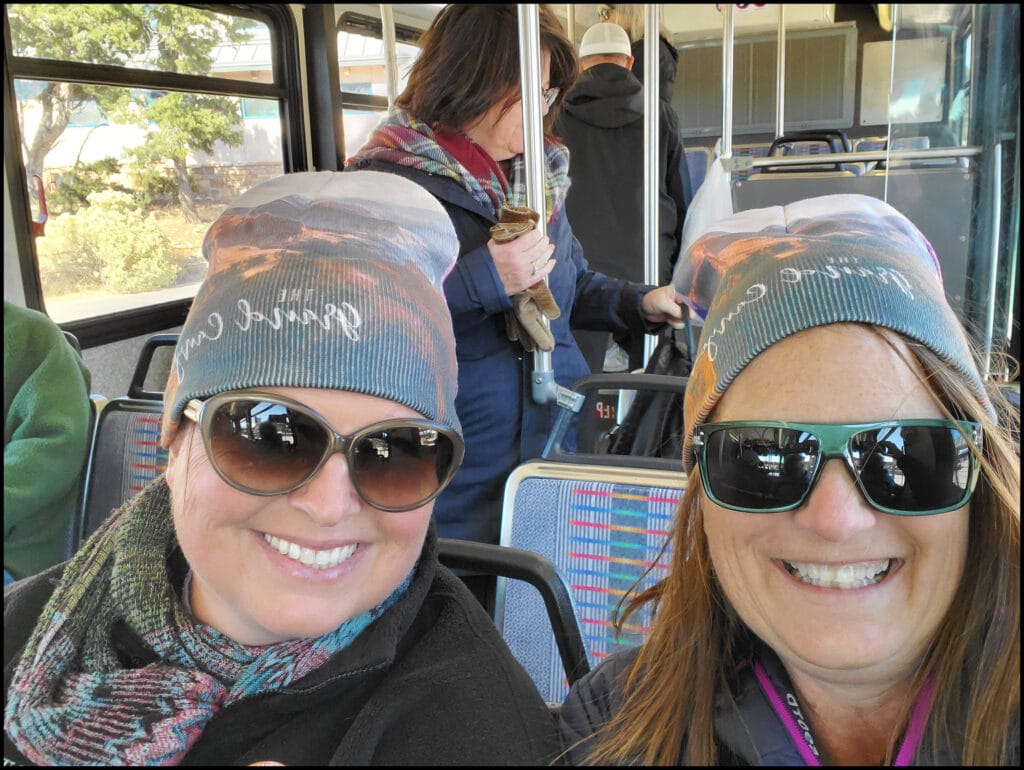 Walnut Canyon National Monument
When traveling I-40, east of Flagstaff, you will come upon the Walnut Canyon National Monument. I am so glad that we decided to exit and check it out. This national monument surprised me with a "wow" factor.
This canyon was rich in color and stunning. I'd love to return to hike the canyon as it looked to be some of the best hiking in Arizona. This in itself, was reason enough to fall in love with Arizona.
Camping At The Grand Canyon
Trailer Village RV Park offers full-service hookups, for campers, and is located near a grocery store in the national park. It's also open all year long and literally a short drive to the south rim. Bus service is provided from the campground, which will allow you to leave your RV parked.
Finally- Tips For Visiting Arizona National Parks
Purchase an annual park pass, as this will be your ticket into national parks and monuments. Load up with plenty of water before you head out to any national park or monument. The air is dry in Arizona and it's important to stay hydrated. Most importantly pay attention to the weather reports, as the weather can change in the blink of an eye. Within a three-hour time frame in Arizona, you can be sweating while wearing shorts, to needing a parka in falling snow. Most importantly get out and enjoy Arizona! I am thrilled that I had the opportunity to see and do so much in 2019 and can't wait to explore more in the future.
Fall In Love With Arizona- You Will Be Glad You Did
Arizona is a beautiful state and its is calling your name. Make the time to visit and you will be glad you did. The national parks and monuments each offer something unique. From the petrified wood to the vastness of the Grand Canyon, you will not be disappointed. Now is when you need to start planning your Arizona visit and who knows? You may find yourself calling Arizona home before you are all said and done with your visits.
The following two tabs change content below.
SaraB
Sara is a travel enthusiast that resides in North Iowa. You can find her traveling where the plane, train, ship, or car will go. Are you looking to take a road trip? Sara has solutions for you!