When I had the opportunity to visit Mesa, Arizona, it's fair to say that I jumped on the opportunity. October is a wonderful year to explore Mesa. The weather has cooled down and the glory of the desert is everywhere. This Iowa gal loved the desert, as it truly offered different views from home.
This is the start of a series of posts of this trip, so you will want to stay tuned. A special thank you to the team of Visit Mesa for hosting myself and my friend Melody of Wherever I May Roam Blog. Our adventure started in Mesa and it ended at the Grand Canyon with Cruise America. If you have wondered what Mesa is all about, I have the answers for you.
Agritourism In Mesa, Arizona
I loved that agriculture is embraced in Mesa. Agritopia was unique, in the fact that it is a farm in an urban setting. You will not find rows and rows of crops, but numerous specialty crops scattered throughout the grounds. Their claim to fame is that in 2014, the New York Times named Agritopia the leading 'agri-hood' in the United States. The crops are harvested and immediately served at Joe's Farm Grill and the Coffee Shop. Another fun fact is that all of the produce that is grown here is grown under the USDA organic protocol.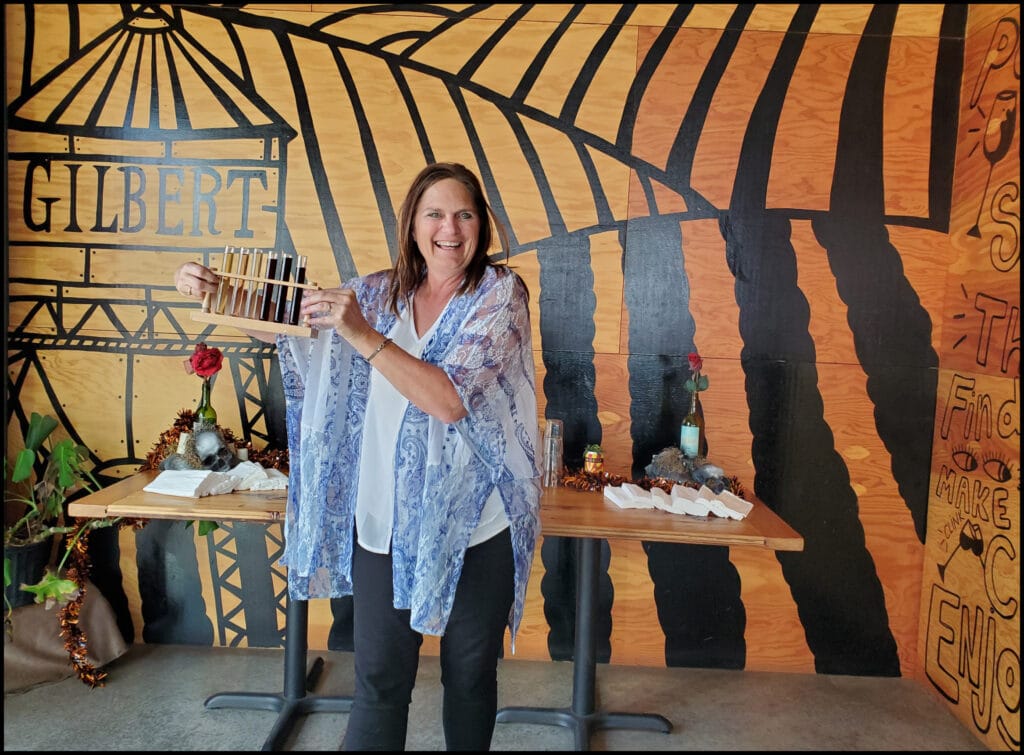 Tip: Visit the micro-winery Garage East for wine tasting before you depart from Agritopia.
The Olive Oil 101 Tour at Queen Creek Olive Mill was fascinating. The olive trees and learning about the process of how olive oil is made was fun and also educational.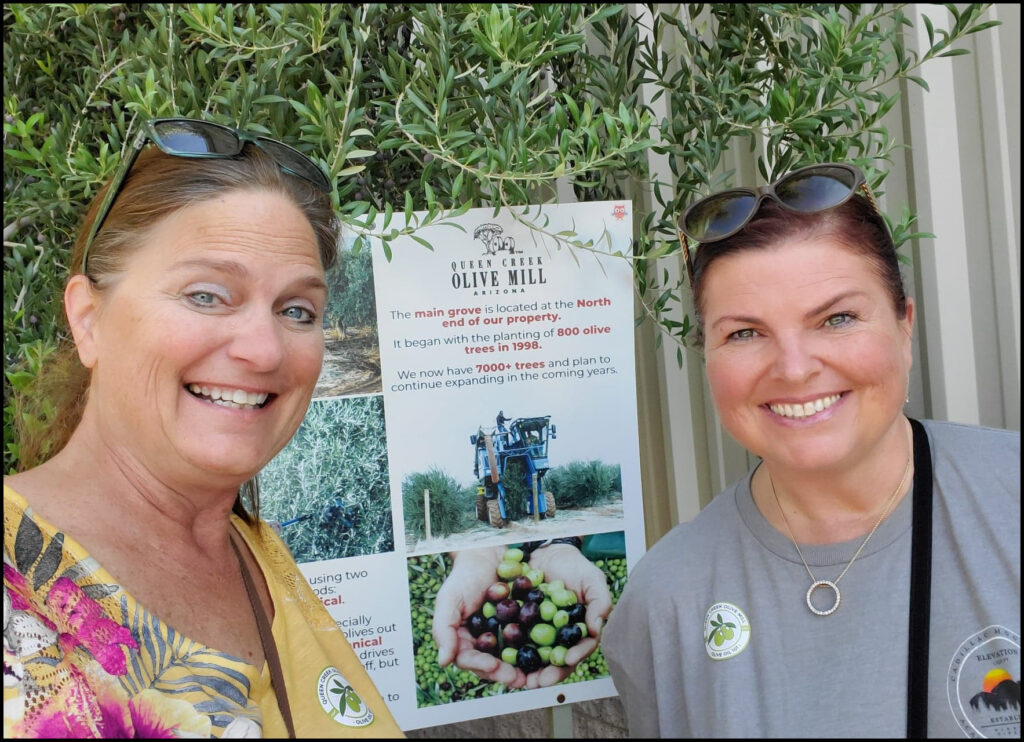 Melody and I enjoyed the tour and tasted many of the complementary oils that are on site. This attraction is a destination in itself when you visit this area of Arizona.Tip: If the weather cooperates dine in the olive grove and enjoy lunch from del Piero.
Vertical Gardens
True Garden brought me back to several visits to EPCOT over the years. When we walked into this establishment, we were surrounded by towers of green. We learned that this is a first of its kind facility, operated by solar power, and designed to help reduce the region's agriculture water consumption.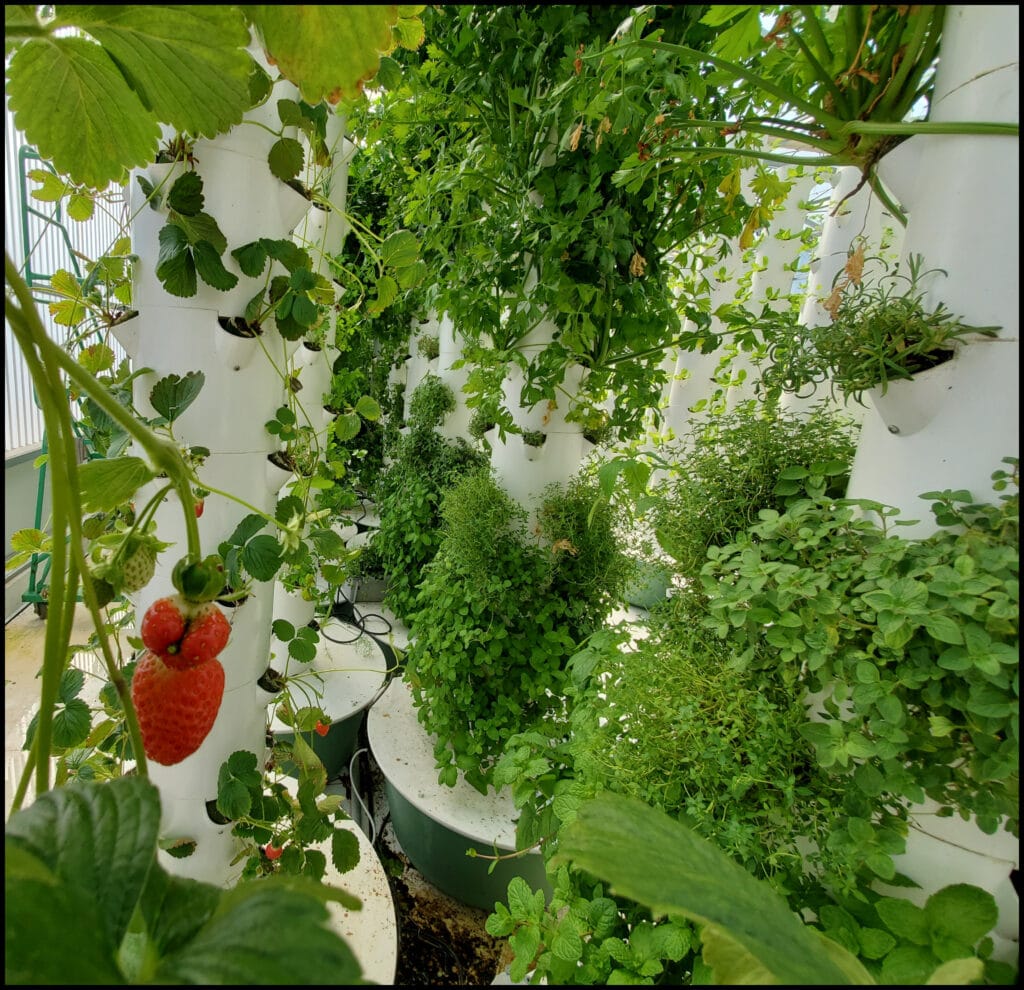 You will notice that produce is grown locally and available year-round in this type of setting. This 5,000 square foot vertical urban farm showcases how healthy, fresh produce is grown without using soil. Multiple harvests take place all year long and many local chefs use their organic produce in their dishes. Classes are offered throughout the year, and class participants can learn how to grow their own tower gardens and other things. The lettuce in this agriculture complex was some of the best I have ever eaten. Doesn't this look delicious?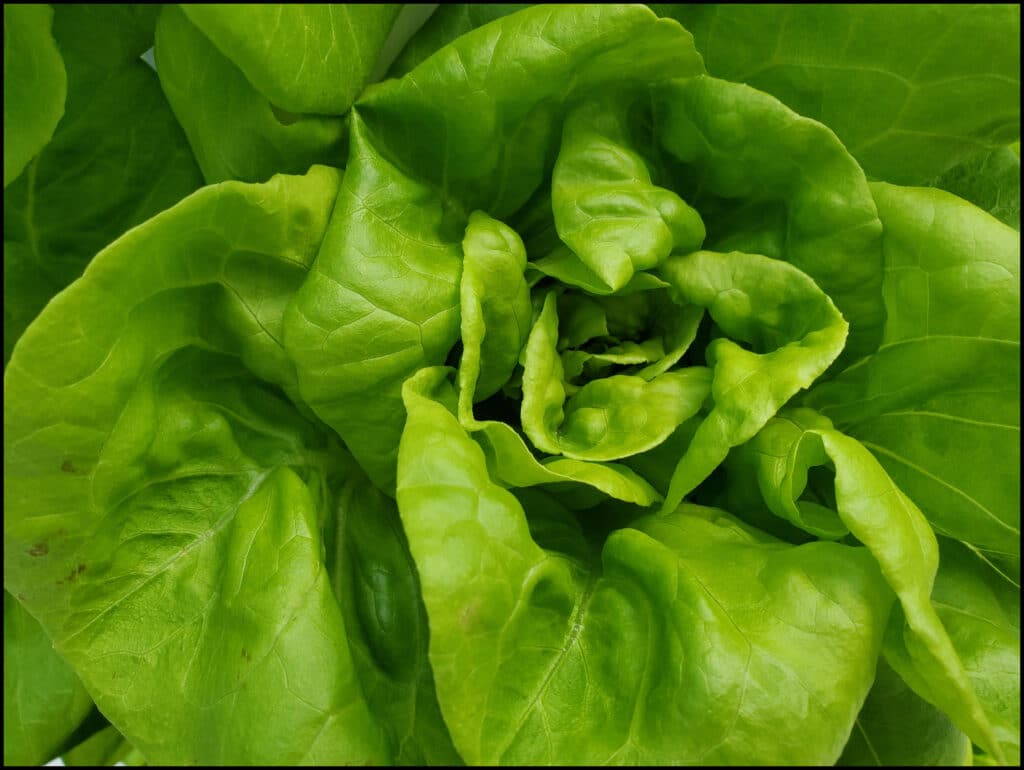 Art Lines The Streets In Mesa, Arizona
I love the fact that many destinations are now embracing street art, and Mesa is no exception. There are several stunning murals around town, as well as sculptures. I found Humpty Dumpty and immediately fell in love with him.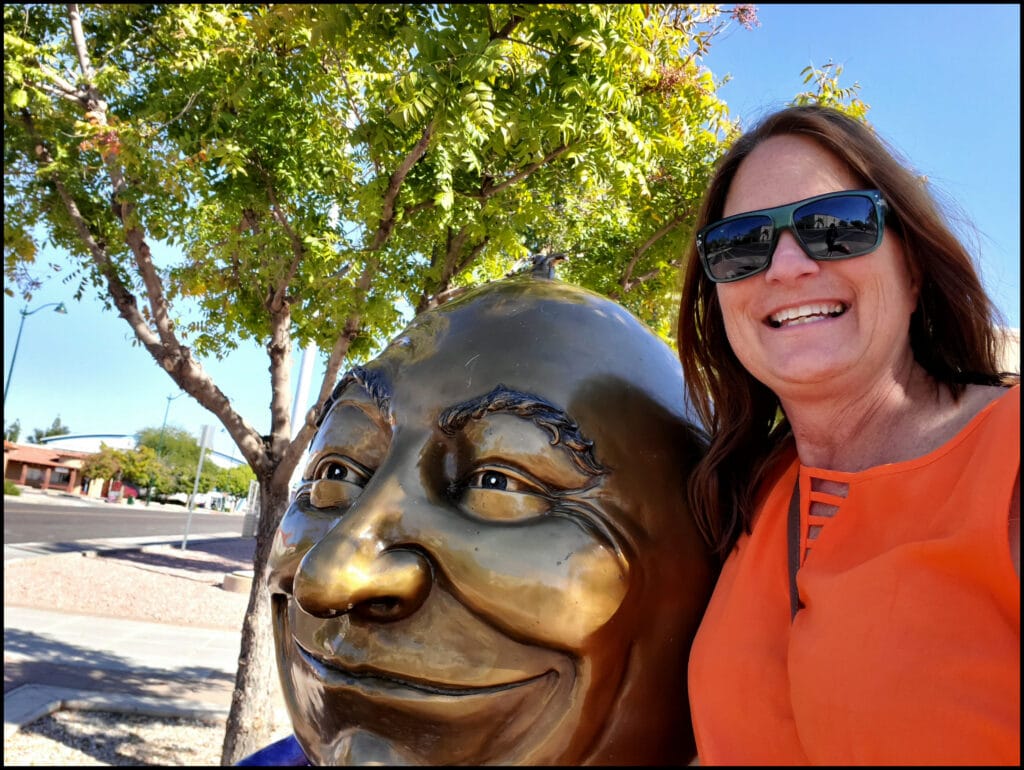 We have a sculpture of Humpty Dumpty in my hometown but colored a little differently. With more than 200 sculptures lining the downtown streets, you will find a sculpture or two that you fall in love with. With only a couple hours to check this art out, I know that I want to return to experience more of it. We also spotted several colorful murals around town, that were all selfie material.
Horsing Around at Saguaro Lake Guest Ranch
I can honestly say that I saw the most scenic ranch of my lifetime at Saguaro Lake Guest Ranch. I had the experience of riding through the "Old West" by horseback. The experience was truly a highlight of my visit.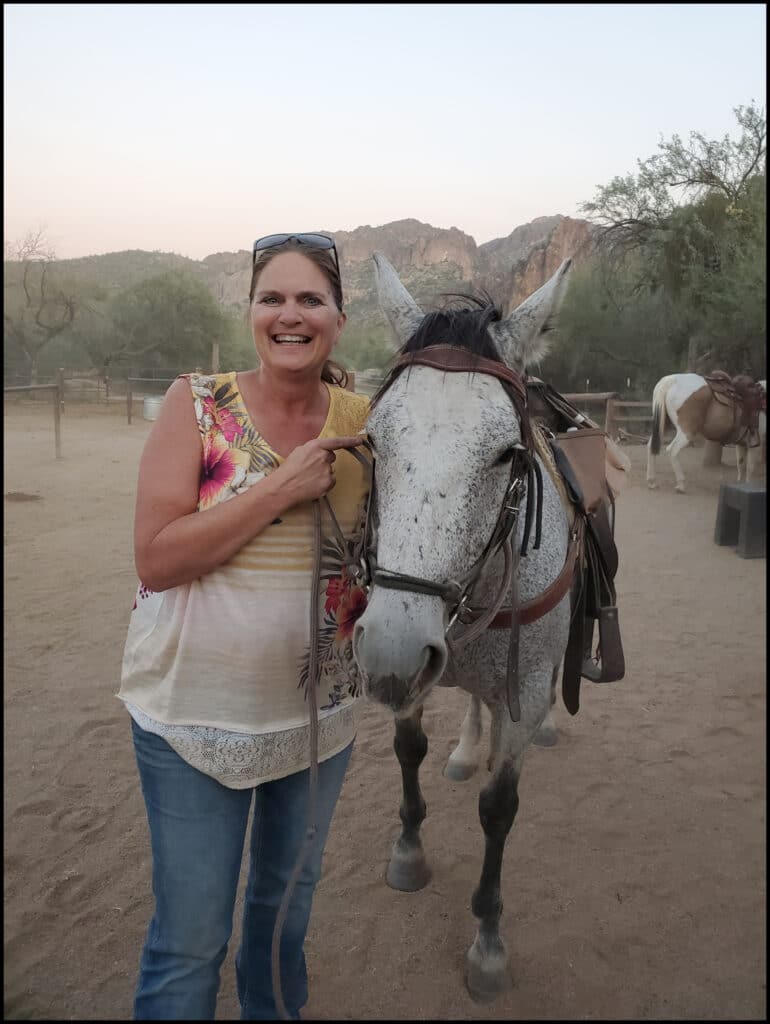 Our group was on a sunset tour. There is nothing like the Superstition Mountains at sunset, while viewed by horseback. This trail ride was a true Arizona experience that I will carry with me forever.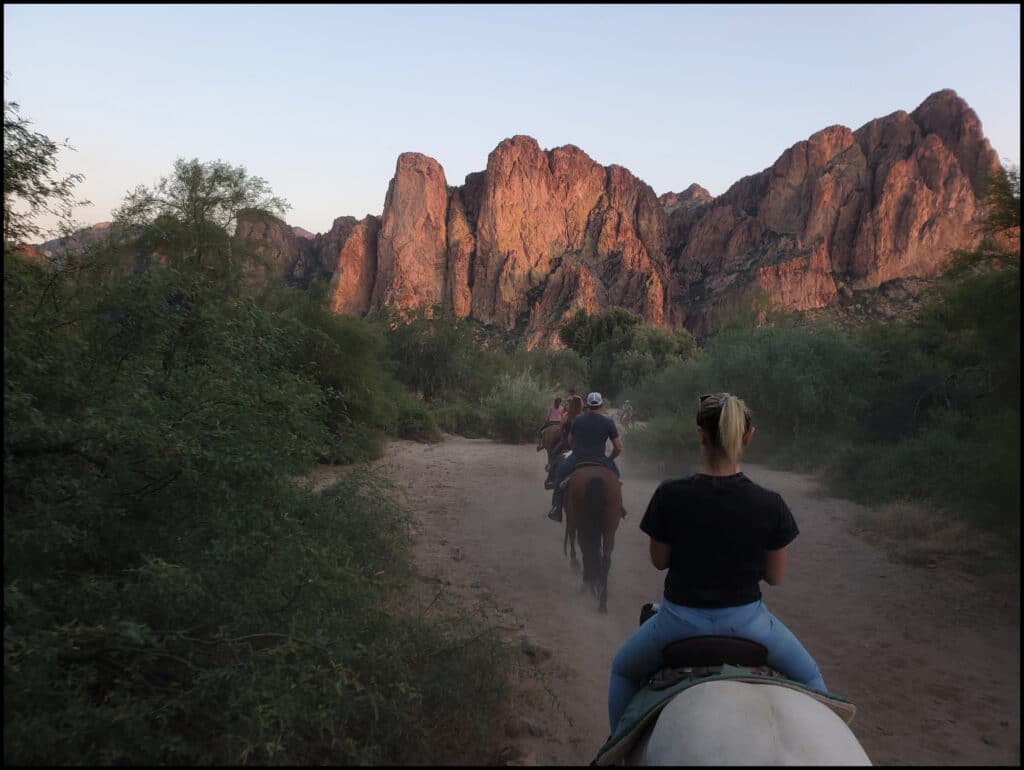 I have ridden horses in many places, but this one is at the top of my list. Tip: Book your trail ride experience in advance, as these rides do fill. For questions about horseback riding, send an email to: saguarolakeranchstable@gmail.com.
Cruising Mesa and North
The company headquarters of Cruise America is located in Mesa. After a full day of exploring Mesa, we picked up our 27′ rental unit. Most importantly, this was a great way to explore Arizona.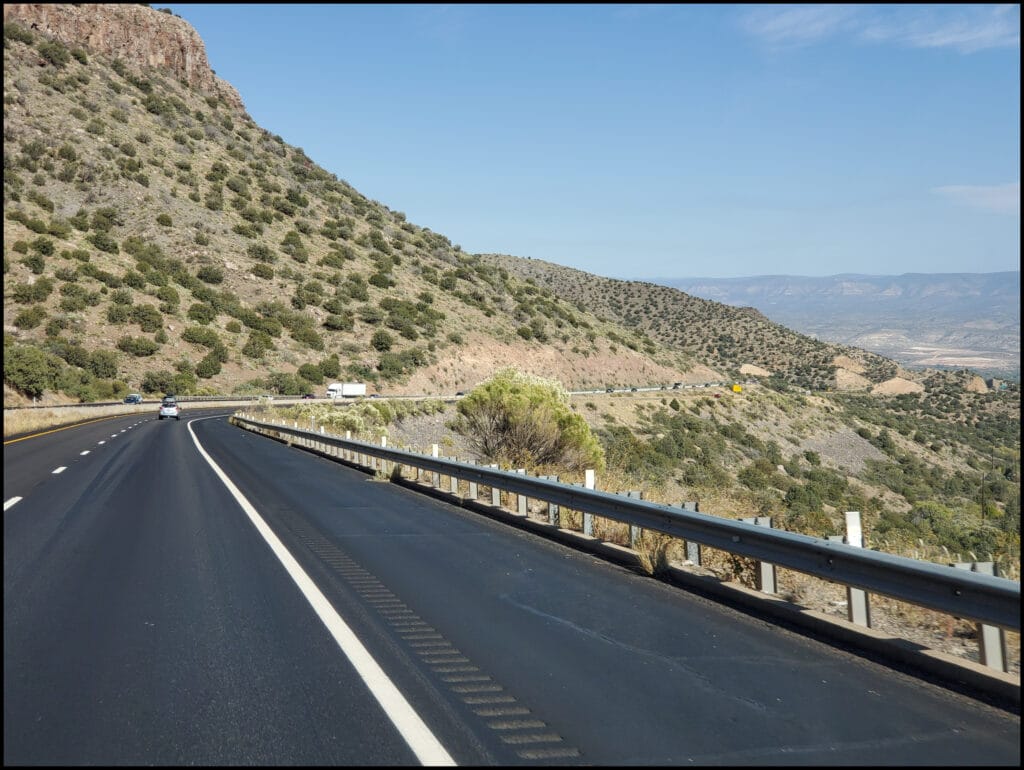 We arrived at our final destination, the Grand Canyon and had a ball. The convenience of traveling with an RV was ideal, as we had our snacks and toilet on board. We scene a lot along the way and it was a memorable road trip. You can also camp in the Superstition Mountains and Lost Dutchman State Park, which offer a great outdoor experience in the Mesa area.
When you visit Mesa, you are literally in the heart of Arizona. The most memorable part of our road trip was the fact that the scenery changes every hour in Arizona. If you want to visit the Grand Canyon with a little different experience, I'd highly recommend road tripping with Cruise America.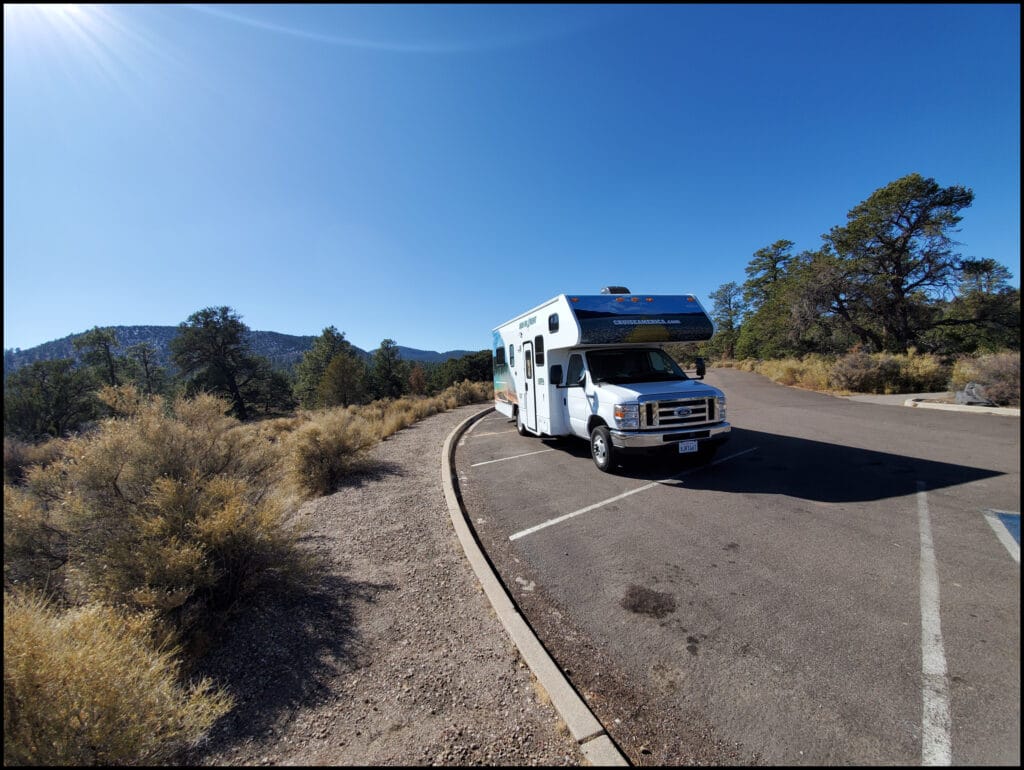 Due to the fact that I had not spent much time in Arizona, I was not sure what to expect. It's fair to say that I loved my time in the state and can't wait to return. Road tripping with Cruise America and falling in love with the agritourism scene made Mesa a winning destination in my book. You will want to stay tuned, as more stories about this epic road trip begin to unfold. Mesa, Williams, Flagstaff, Winslow and the Grand Canyon all welcomed us as we traveled in our RV. Arizona, it's fair to say that you won me over.
More Outdoor Features From Travel With Sara:
The Best Beach Towns In The South: Gulf Shores And Orange Beach, Alabama
Art In A Cart- Who Knew? Head To Butler County Ohio For This Fun Experience
Goodland, Kansas: Small Town With Big Attractions